Are you considering a paint upgrade for your home decor? Then, it would be best to read the Benjamin Moore Simply White OC-117 color review.
This paint color can dramatically transform the ambiance in any room, making it feel fresh, serene, and cozy.
Crafted with incredible precision and depth, Simply White is a dazzling shade that can add a unique touch to contemporary and traditional interiors.
When evaluating paint colors, looking at more than just the color swatch is necessary. With the complexity of hues and undertones in each shade, simply glancing at a paint chip or online image may not provide an accurate perception of how it will look on your walls.
That's where this comprehensive review comes in handy - we're taking a close look at Benjamin Moore Simply White OC-117, detailing its performance, how it affects room lighting and mood, and application tips that will enhance its results.
Basics of Benjamin Moore Simply White OC-117
Belonging to the "Off White Collection," Benjamin Moore Simply White OC-117 stands as an elegant cornerstone amid the vast array of white shades Benjamin Moore offers. A perfect blend of simplicity and sophistication, it's also referred to as 2143-70 in specific color catalogs.
Pure and pristine, Simply White has an impressive Light Reflectance Value (LRV) of 89.52. It reflects substantial light, making your spaces brighter and more welcoming.
In terms of undertones, this beautiful shade exhibits subtle yellow hues that are ideally balanced, making the color neither warm nor cool.
This equilibrium allows it to blend in a variety of settings seamlessly. Simply White works magic everywhere, from traditional to modern homes or vibrant kids' playrooms to serene home offices.
When used for vinyl colors especially, its harmonizing characteristics become more noticeable, adding visual depth and a timeless charm to your spaces. It's a reason why many homeowners and interior designers highly recommend this universal white shade.
Light Reflectance Value (LRV)
The Light Reflectance Value (LRV) of the color Benjamin Moore Simply White OC-117 is 89.52. In practical terms, LRV measures the percentage of light a paint color reflects.
In the case of Simply White OC-117, it is quite high - 89.52 out of a possible 100 - which means it reflects a considerable amount of light and thus appears fairly bright and light in color.
This makes it an excellent choice for spaces where you want to maximize natural light and create a sense of openness and spaciousness.
Design professionals and architects use the LRV scale to determine how light or dark a color will appear when applied to walls, ceilings, floors, or exteriors.
Identifying Undertones
This versatile hue has yellow undertones, warmer than stark or cool white. These undertones can help create a cozier and more welcoming space.
The yellow undertones also make Benjamin Moore Simply White OC-117 versatile. It pairs particularly well with warmer-colored furnishings, decor, and natural materials like wood.
This undertone can complement natural light in a room, helping to brighten the space in daylight and give it a cozy glow when the sun goes down.
Benjamin Moore Simply White OC-117 owes much of its charm and adaptability to its yellow undertones, providing an option that combines the freshness of white with just enough warmth to keep things inviting and harmonious.
Also Read About Benjamin Moore Moonshine OC-56 [2023 Paint Color Review]
Benjamin Moore Simply White OC-117 for Home Interiors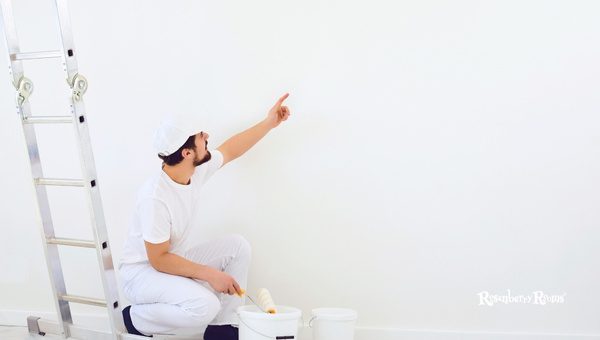 The strength of the Benjamin Moore Simply White OC-117 is its versatility. This color knows no bounds when it comes to transforming home interiors.
Whether a spacious living room or a compact entryway, this shade will subtly amplify your space and mesmerize you – every day and each moment.
Here are some ways you can implement this color in your rooms:
Living Room: Step up the game and infuse brightness into your living room with this shade. Its high LRV reflects light excellently, making the room feel larger and airy.
Bedroom: In bedrooms, this soothing white can create a tranquil atmosphere, promoting better sleep. Pair it with darker accent walls for just the right contrast.
Kitchen: Simply White on kitchen cabinets gives a clean, inviting vibe – perfect for culinary adventures.
Bathroom: Mold-resistant characteristics make it ideal for bathrooms while adding a soothing ambiance for those relaxing bubble baths.
Dining Room: The subtle hint of yellow in Simply White creates warmth in dining spaces – making family meals more comforting.
Home Office: A serene backdrop that stimulates focus and productivity; that's what you get with this color in your home office.
Hallway: Illuminate dark hallways with Simply White. Its impressive light reflectance capability will brighten up these spaces dramatically.
Nursery: Make memories special with this delightful shade in nurseries. It provides just the right calm backdrop for colorful toys and playful textiles.
Entryway: Entrances become more inviting when painted with Simply White, creating an atmosphere of welcome right at your doorstep.
Basement: Turning damp basements into appealing retreats becomes effortless with their mold-resistant properties and brightness-enhancing character.
Playroom: Make playtimes fun and energetic with Simply White. The color's brightness aids in stimulating creativity and joy in young minds.
Sunroom: Amplify the sun's natural light with this shade. Its warm undertones make your sunroom the perfect relaxing, sunny hangout spot.
Library: Create a soothing atmosphere, great for a silent read, by adding Simply White to your library décor. Consider painting bookcases and walls with it for a serene effect.
Mudroom: With its dirt-resistant properties, Simply White is an excellent choice for a clean-looking mudroom. It also makes the space appear brighter and larger.
Study Room: Yes! Your study room, too, can enjoy that serene vibe – an ideal environment promoting concentration and focus.
Guest Room: Make your guests feel like they're staying at a boutique hotel by giving the guest room walls a smooth finish with this shade.
Craft Room: Let Simply White be the perfect canvas for those colorful crafting sessions on your craft room walls.
Laundry Room: Often neglected laundry rooms deserve that aesthetic appeal; simply white does exactly that while adding brightness, too!
Closet: Increase visibility and eliminate dullness in your closet spaces with this warm shade of white.
Home Gym: Motivate your workout sessions by creating a vibrant yet soothing atmosphere with Simply White on gym walls.
Simply White OC-117 is about creating harmonious interiors sprinkled generously with hints of luxury.
Simply White OC-117 in Exterior Settings
When you're considering Benjamin Moore Simply White OC-117 for outdoor settings, it's important to evaluate how this color could accent various exterior elements:
Trim: Simply White on the trim can create a crisp contrast to your home's exterior color. This classic white brings out the architectural details of your house without overwhelming the primary hue.
Doors: A White front door appears welcoming against bold or dark façades, creating an appealing first impression.
Shutters: Shutters in Simply White can add depth and interest when complementing a darker shade on your home's exterior.
Fences: Paint your fences with Simply White for a timeless, elegant look that never goes out of style.
Porch railings: This hue on porch railings can make them stand out while blending effortlessly with most color palettes.
Garage doors: Brighten up your garage doors with Simply White for a clean, fresh appearance.
Exterior walls: A complete coating of Simply White on exterior walls offers a sleek, modern aesthetic that enhances curb appeal.
Window Frames: Accentuate window frames with this shade to provide contrast and draw focus to outdoor views.
Mailboxes: Add instant charm by painting mailboxes with Simply White – simple yet effective!
Don't forget about garden sheds or other outbuildings! This universal white can give these structures a clean and inviting look that ties in perfectly with the rest of your property's outdoor decor scheme.
The Impact of Lighting Direction on Color Perception
When selecting a paint color like Benjamin Moore Simply White OC-117, it's crucial to consider the direction of natural light your space receives. The type of sunlight striking on your walls can significantly alter the appearance of the paint color.
Sunlight Influences from the North
Rooms with north-facing windows often receive cooler, bluish light throughout the day. Therefore, assumptions about Simply White looking too chilly or stark could crop up.
Its nicely balanced yellow undertones play a significant role here - harmonizing with the cooler light rather than fighting against it. Simply White helps create a calm and serene atmosphere even in those north-facing rooms.
Lighting Considerations for East-Facing Rooms
East-facing rooms enjoy bright yet softer morning light that gradually turns blue as the day progresses. This progression impacts how colors are perceived throughout the day.
Applying Simply White in these rooms can maximize that fresh morning glow while softening the harshness during afternoon hours, rendering an inviting aura all day.
Influence of West-Facing Light
As for west-facing spaces, which get warmer, golden sunlight during the late afternoon and evening hours makes White look warmer and cozier.
The sunlit yellow shades integrated into this white paint rise to their depth, with the evening sun casting an appealing soft glow to tame down overly warm hues.
Dealing with South-Facing Sunlight
On the contrary, south-facing rooms are bathed with consistent warm sunlight throughout the day, making colors appear brighter and somewhat amplified.
This is where Simply White plays its trump card! Despite plenty of light exposure, it stays balanced – neither becoming glaringly bright nor showing too much yellow in those sunny south-facing spaces.
When it comes to lighting impacting shades in your home— artificial lighting also needs careful consideration along with natural light source directionality—it can have an influence, too!
Simply White OC-117 is a warm or cool paint color?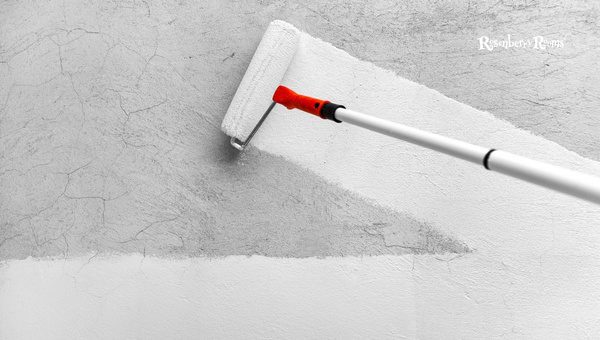 Benjamin Moore Simply White OC-117 is considered a warm white paint color. Simply White is not a clear, stark shade despite its straightforward name.
Instead, it exudes warmth and intensity, making it great for brightening up spaces while adding an inviting quality. This versatile hue fits comfortably into various aesthetic tastes and design styles due to its perfectly balanced undertones, which prevent it from feeling too crisp or cool.
It beautifully complements different colors without overpowering them and maintains a light, delicate aura without becoming too harsh or glaring.
So, if you're looking for a white that is far from cold or severe but remains pure and sophisticated, Benjamin Moore's Simply White OC-117 would be the warm white paint color to go for.
Explore More: Benjamin Moore Collingwood OC-28 [2023 Paint Color Review]
Why Sampling Is Indispensable when Choosing Paint
Sampling is crucial when choosing a paint color, specifically Benjamin Moore Simply White OC-117. The key reason is that the perception of color varies greatly with lighting and surrounding elements.
For instance, a north-facing room might make this paint seem cooler than a sun-drenched south-facing room. By sampling, you get a clearer idea of how the color will appear in different contexts.
Undertones that may not be visible in a small swatch become more evident when painted on larger sections.
Before making any painting decisions, it's wise to sample and observe the chosen color at various times of the day and under different lighting conditions.
Matching Trim Colors with Simply White OC-117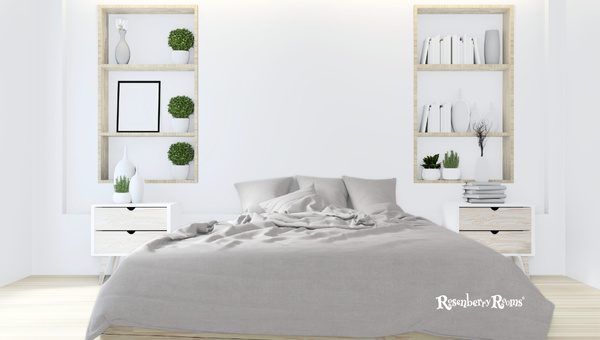 When setting a tasteful stage for your home's interiors or exteriors, choosing the right trim color is as critical as selecting the main shade.
Trim colors frame your room or exterior facade, providing a graceful finish that harmonizes the color scheme.
For Benjamin Moore Simply White OC-117, an array of matching trim colors beautifully encapsulates or contrasts its understated elegance.
Choosing the right trim color is an art in itself. So before you decide, consider the amount of natural light your space receives, its architectural style, existing fixtures, and furniture.
More importantly - if unsure - test samples! Paint swatches on walls and trims in varying lighting conditions to get an accurate impression of how they work together.
Suggestions for Similar Colors along with Simply White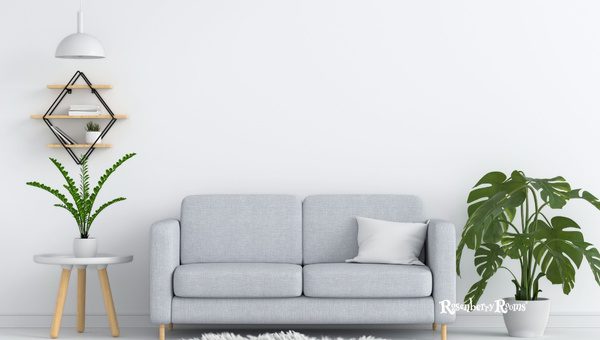 If the idea of nurturing a crisp, serene ambiance in your home space piques your interest, there are some similar shades to Benjamin Moore's Simply White OC-117 that you might consider.
Mountain Peak White 2148-70
A popular alternative would be Mountain Peak White 2148-70, another classic from Benjamin Moore. Offering an LRV of 88.64, this color strikes the delicate balance between warm and cool tones.
Paired with a grey or dark green accent like Kendall Charcoal HC-166 or Salamander 2050-10 (both from Benjamin Moore), Mountain Peak can truly shine.
Read More: Benjamin Moore Coventry Gray HC-169 2023 [Paint Color Review]
FAQs About Simply White OC-117
What type of finish is suggested for Simply White OC-117?
Depending on where you're using it, any finish from flat for ceilings to satin or semi-gloss for trim can work well.
Does Benjamin Moore Simply White work well in a kitchen?
Absolutely! The warmth and brightness of this color make kitchens feel clean, fresh, and inviting.
How does Benjamin Moore Simply White compare to other white paints?
It stands out due to its ideal balance of cool and warm undertones and high light reflectance value (LRV).
Is White a good choice for exteriors as well?
Yes! It creates an impressive contrast against nature's backdrops, making exteriors aesthetically pleasing.
Can I pair the Benjamin Moore Simply White with bold colors?
Its flexibility lets it pair beautifully with neutral or vibrant hues, providing endless interior design possibilities.
Conclusion
Benjamin Moore's Simply White OC-117 is a versatile, inviting color that can significantly enhance your home's aesthetic appeal.
Its warmth, brightness, and high light reflectance make it ideal for various applications – from a minimalist modern kitchen to an elegant traditional living room or exterior surfaces.
Incorporating this multifaceted shade into your home design can set a clean, serene backdrop, allowing your décor, architecture, or even vibrant wall art to shine genuinely. It's not just another shade of white - it's a design element that can unexpectedly transform and refresh your space!