Color speaks volumes when it comes to home decor, doesn't it? This article focuses on the Benjamin Moore Rockport Gray HC-105 color review.
This charming shade adds a classic touch to any living space, making it a choice you might be considering for your next home improvement project.
Gray is undeniably soothing; it oozes a soft appeal that flatters almost every room. The Rockport Gray HC-105 is no ordinary gray.
Want to know what makes it stand out in Benjamin Moore's vast spectrum of colors? Buckle up because we have much to discuss. It's all about getting that perfect shade that creates the right mood and complements your interior decor.
The Essentials of Rockport Gray HC-105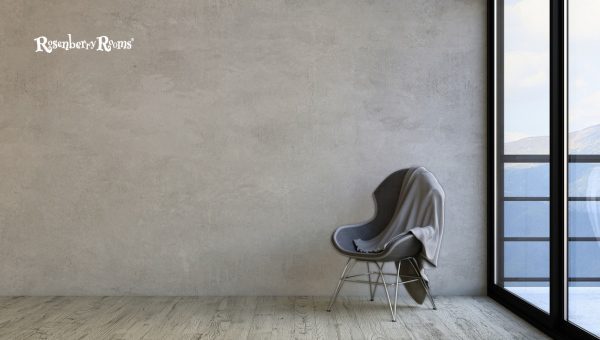 Under the umbrella of gray shades, Benjamin Moore Rockport Gray HC-105 distinguishes itself with a complex composition that adds depth and character to any room.
This warm, medium-dark gray with green undertones exudes sophistication and timelessness. It falls on the warmer side of the color spectrum with an LRV (Light Reflectance Value) of 6.61, indicating it's more on the darker hue side.
Despite its relative darkness, Rockport Gray adapts brilliantly to different lighting and decorating scenarios, making it a versatile hue for your interior design adventure.
Overview of LRV for Rockport Gray
The LRV (Light Reflectance Value) of Benjamin Moore's Rockport Gray HC-105 is rated at 6.61. The LRV scale ranges from 0 (absolute black) to 100 (pure white), determining the percentage of light reflected by a color.
A lower LRV means the color absorbs more light, making it appear darker, while a higher LRV means the color reflects more light, appearing brighter.
With an LRV of 6.61, Rockport Gray is a darker paint shade, reflecting only a small amount of light and offering a rich and cozy feel to any space used.
When matched with lighter colors or accents, it offers greater depth and substantial contrast. Despite its darkness, this beautiful shade maintains its balance without overwhelming the space it's used in because of the warming undertones that are mixed into it.
Warm or Cool? The Tone of Rockport Gray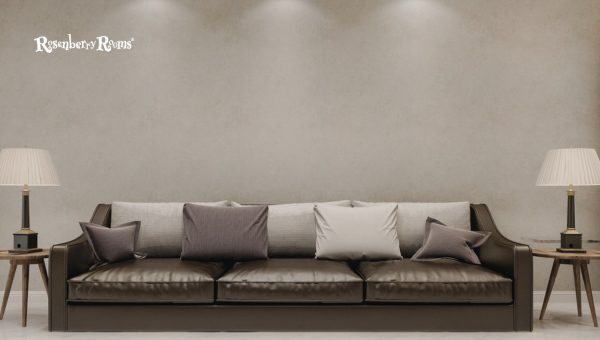 Benjamin Moore Rockport Gray HC-105 is a warm paint color. Its timeless elegance complements both classic and modern design schemes.
The hue displays a subtle warmth, making the surroundings feel inviting and homely. Its neutral undertones make it simply blend with other colors, while its grayish hue offers warmth that is not too overpowering.
Its versatility makes it a popular choice among homeowners who seek to create a cozy atmosphere while keeping the decor sophisticated and chic.
Paring Rockport Gray with soft, lighter shades can enhance its warmth while complementing it with darker shades can create a contrast that subtly highlights its warm undertones.
Rockport Gray might shift towards cooler tones in different lighting conditions throughout the day, but its inherent warm character shines through irrespective of variations in light sources and intensities.
Benjamin Moore's Rockport Gray HC-105 achieves a perfect balance of cool-gray tones and warm-beige hues that can help to uplift any space instantly. Its warm charisma can sway your room's atmosphere to serenity and warmth.
Also Read: Benjamin Moore White Down OC-131 [Paint Color Review 2023]
Recognizing the Undertones
Benjamin Moore's Rockport Gray HC-105 is a warm, sophisticated shade with a subtle green undertone. This gray hue is characterized by its balanced light and dark tones mingling perfectly to give any room an impression of classic elegance and style.
The sneaky hint of green tone becomes more apparent when Rockport Gray is placed next to true grays or cooler-toned colors. This unique blend harmonizes with natural elements such as wood, stone, and indoor plants.
Compared to other gray paints with dominant blue or purple undertones, the green undertone in Rockport Gray offers an earthy vibe and an atmospheric mood to a space. It works wonderfully in areas with a lot of natural sunlight, emphasizing these hidden depths.
Benjamin Moore's Rockport Gray HC-105 provides warm gray hues accentuated by subtle green undertones for a timeless and elegant presence in any room.
Indoor Use - Where it Shines the Brightest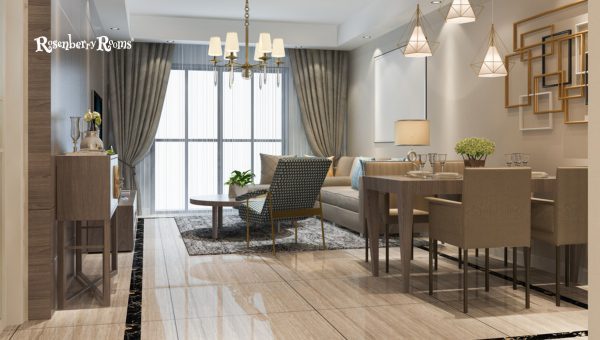 Even before we dive into the specifics, it's worth mentioning that Benjamin Moore Rockport Gray HC-105 is a chameleon.
It adapts beautifully to your decor and can dramatically change its appearance based on the lighting, furnishings, and other colors in proximity. Here's how this exquisite shade performs in different indoor settings.
Living Room
The versatile Rockport Gray can breathe new life into your living room. Its medium-dark hue works seamlessly to create a sense of intimacy and coziness - perfect for the place where you unwind or host guests.
Paired with cream or beige accents, Rockport Gray provides a striking balance between elegance and comfort. And if your living room is decked with wooden floors or furniture? Well, you're in luck! The understated warmth of this gray pairs exquisitely with wood finishes.
Bedroom
Imagine walking into your bedroom after a long day and being embraced by the calming aura of Rockport Gray walls.
Sounds soothing, doesn't it? This color proves its superiority even when applied to bedrooms, as it evokes tranquillity without being dreary.
It contrasts wonderfully well against crisp white bedding or light-colored floor rugs, fashioning a stylish yet restful haven.
Bathroom
Your bathroom is another space where Rockport Gray works its magic! Complimenting well with most tiles and marble styles, Rockport Gray creates an inviting canvas that can be dressed up or down as desired.
Suppose you pair it with gleaming white fixtures for a spa-like oasis feel or utilize bold color elements for visual interest. In that case, there's no doubt you'll appreciate the adaptability of this sophisticated shade.
Relaxation in your living room? Serenity in your bedroom? Elegance in your bathroom? With Benjamin Moore's Rockport gray HC-105, no rooms are off-limits to sprinkle some 'grey'ceful magic.
Essential Knowledge for Paint Sampling
Paint sampling is crucial before settling on the final color for your walls. It's not enough to rely on the paint card or digital samples – they won't accurately represent how the paint will look in your space.
Apply a generous swatch of the Rockport Gray HC-105 onto a small section of the wall and observe it at different times of day to see how it interacts with natural and artificial light.
Note that a sample can look different on various walls due to different light exposures. Purchasing a sample pot before investing in gallons can save time, money, and disappointment.
Also Read: Benjamin Moore Pashmina AF-100 [Paint Color Review 2023]
How Light Cardinal Directions Influence Rockport Gray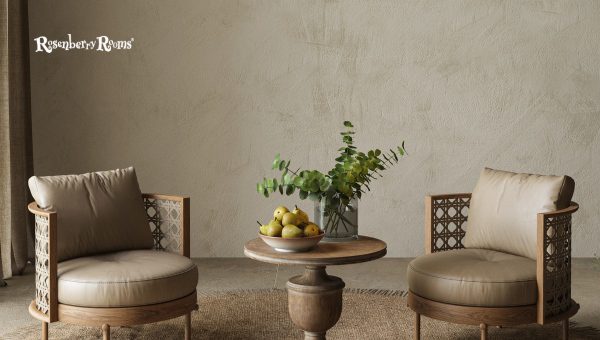 Every paint color behaves differently depending on the light exposure it receives. The Benjamin Moore Rockport Gray HC-105 is no exception to this rule. Let's examine how this spectacular shade interacts with the different cardinal directions.
North-facing rooms — Northern light tends to be cooler and may subtly enhance the gray tones in Rockport Gray. It often imparts a muted, calm ambiance in your space.
South-facing rooms — In contrast, southern light is warm and abundant for most of the day. As such, Rockport Gray is taking on a softer, simply inviting aura in south-facing rooms due to its higher-intensity exposure. This can make spaces feel cozy, especially during sunrises or sunsets.
East-facing rooms — Morning sunlight coming from an eastern direction can reveal more of the green undertones present in Rockport Gray. However, expect a cooler shade effect as the day progresses and natural light fades away towards evening time.
West-facing rooms-- Afternoon sunlight usually strikes from this side, casting warmer tones on your walls. Remember that if you choose Rockport Gray here, your walls might appear more nuanced during sunset.
Each lighting scenario uniquely pulls out the green undertone embedded within this fascinating hue, making it a versatile option regardless of where your room is facing.
Other factors like window size and other external features also impact how this color will behave throughout different times of day.
Exterior Appeal of Rockport Gray
When used outdoors, Benjamin Moore's Rockport Gray truly comes into its own, beautifully harmonizing with nature to provide a serene and rich backdrop.
This versatile hue fits architectural detailing and highlights key exterior features you want to draw attention to.
Siding
When it comes to exterior siding, this robust shade becomes a game-changer. It beautifully captures the essence of traditional and contemporary homes - adding an air of sophistication.
The Benjamin Moore Rockport Gray HC-105 provides a warm, neutral backdrop that creates an inviting exterior ambiance.
It pairs exceptionally well with stone or brick exterior accents and is versatile enough to work with various siding materials such as wood, vinyl, fiber cement, etc.
Trim
One cannot undermine the magic that contrasting trim colors can work on Rockport Gray HC-105 sidings. The correct trim color selection can instantly enhance your home's curb appeal.
When you choose lighter shades such as Chantilly Lace OC-65 or Beach Glass 1564 for your trims, the well-balanced contrast makes your house exteriors pop while drawing attention to the architectural details.
On the other hand, pairing it with darker hues like Kitty Gray 1589 can blend beautifully, enhancing the overall theme.
Front Door
The front door is often considered the "wow" factor for any home exterior, akin to your home making a first impression.
With Rockport Gray as your primary facade color, opting for a vibrant shade for your front door could make things exciting and welcoming.
A burgundy or saturated blue door will stand out against this well-rounded grey backdrop. If subtlety is more in line with your taste?
An ivory-white or black door would add a sleek touch without stealing away from the charming allure of HC-105.
Shutters
When selecting the right color for your shutters, Benjamin Moore's Rockport Gray HC-105 is an excellent choice.
Shutters typically run on two parallel tracks—either blend in with the exterior or contrast it dramatically. The Rockport Gray does both with ease and elegance. This warm, medium-dark gray tends to adapt beautifully to the outdoor light, be it sunny or cloudy.
Its underlying green undertones give a touch of earthiness that is especially appealing against natural elements such as wooden beams or stone walls.
Garage Door
Choosing the correct color for your garage door can significantly impact your home's curb appeal. Opting for Benjamin Moore's Rockport Gray HC-105 is like selecting a Harley Davidson motorcycle – it exudes sophistication and class unconditionally.
As a warm gray, it easily complements stone or brick facades. A well-painted Rockport Gray HC-105 garage door can blend seamlessly with the exterior colors or stand out, creating an inviting visual focal point.
Plus, its versatile character works harmoniously with various architectural styles, from traditional cottages to modern urban dwellings.
Perfect Trim Color Matches along with their Codes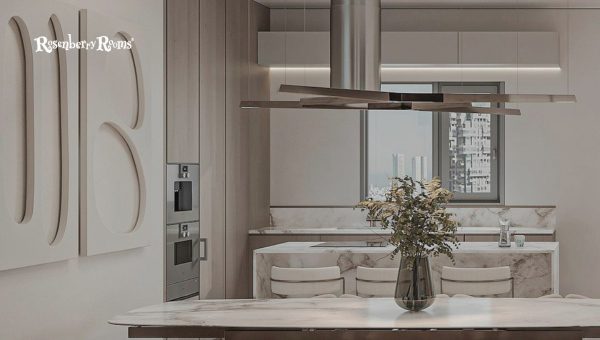 Choosing the perfect trim color to go with Benjamin Moore Rockport Gray HC-105 can make all the difference when it comes to decorating.
It's about complementing and bringing out this warm gray shade's best facets. Here, we listed four Benjamin Moore colors that work wonderfully as trim colors with Rockport Gray:
Trim colors are integral in punctuating space and tying interior elements together, so select what resonates best with your ethereal corner bathed in Benjamin Moore Rockport Gray HC-105.
Also Read: Benjamin Moore Wickham Gray HC-171 [Paint Color Review 2023]
Identifying the Best Similar Shades to Rockport Gray
Exploring the potential counterparts of Benjamin Moore Rockport Gray, you may come across a collection of comparable hues.
Dive into an array of colors that encapsulate this versatile gray's earthy and rich persona. Let's discover some equally appealing alternatives.
Finding the right color can transform your living space in unimaginable ways. Among these alternatives and similar pairings, a shade is undoubtedly waiting to bring your dream home aesthetics to life.
FAQs About Rockport Gray HC-105
How does Benjamin Moore Rockport Gray HC-105 look in dim light?
The warm undertones of Rockport Gray brighten up and become more noticeable, giving off a cozy ambiance in dimly lit settings.
Can I use Benjamin Moore Rockport Gray HC-105 for exterior designs?
Indeed, Rockport Gray works just as brilliantly outdoors, enhancing wooden, stucco, or vinyl siding with a timeless elegance.
Is the Rockport Gray color suitable for small spaces?
With darker hues like Rockport Gray, small spaces can feel smaller but also notably sophisticated and intimate.
What colors pair well with Benjamin Moore's Rockport Gray HC-105?
This versatile hue pairs well with cool whites like Chantilly Lace OC-65 or warm neutrals like Beach Glass 1564.
Does Benjamin Moore's Rockport Gray HC-105 work well in kitchens?
Yes, this warm gray adds depth and character to kitchen cabinetry or walls while amplifying natural light.
Conclusion
Benjamin Moore's Rockport Gray HC-105 is indeed a bold and sophisticated choice. It effortlessly strikes a fine balance between being richly inviting and subtlety dramatic.
Its warm undertones and complex composition make it an adaptable, appealing color in various interior and exterior settings.
Rockport Gray epitomizes versatile elegance that can transform your space with depth, warmth, and character.
Uniting form with function, this shade promises to elevate your home decor to new heights—it's an investment in timeless sophistication you'll cherish for many years to come.