Looking for that perfect shade to brighten up your spaces? Today, in our Benjamin Moore Wickham Gray HC-171 color review, we're breaking down everything you need to know about this versatile hue.
Whether a big renovation project or a simple room makeover, selecting the right paint color can often feel overwhelming.
But with the Wickham Gray HC-171, rest assured that your paint choice will give your rooms an understated elegance wrapped in cozy vibes.
This calm and serene hue is surely a treat for everyone who yearns for a tranquil space. Its soft undertones make it versatile enough to match various decor themes and furnishing styles.
So, are you ready to bring depth and character to your rooms? Let's discover more about the ever-classy Benjamin Moore Wickham Gray HC-171.
Unmasking the Benjamin Moore Wickham Gray HC-171
Benjamin Moore, a prominent name in the paint industry, introduces you to its sophisticated shade - the Wickham Gray HC-171.
This elegant color belongs to Benjamin Moore's Historical Colors collection, which includes an array of time-tested hues. It's also part of their Vinyl Colors collection, attesting to its versatility and adaptability.
Known alternatively as 864 in the Benjamin Moore color catalog, Wickham Gray holds an impressive LRV (Light Reflectance Value) of 67.87.
The high LRV reflects a considerable amount of light, implying the brightness of this paint color. The lustrous shine facilitates a sense of depth and space in any room it adorns.
Digging deeper into this hue, it emerges as an earthy gray with blue undertones that smoothly transition from cool morning light to soft evening illumination. It exudes a tranquil vibe and effortlessly complements various decor themes.
The superb adaptability of Wickham Gray makes it universal for interiors and exteriors alike - be it giving your living room a serene makeover or adding depth to your home's facade.
If you seek serenity combined with sophistication for your walls, doors, or even shutters—Benjamin Moore Wickham Gray (HC-171 / 864) can be your perfect partner.
Subtle Undertones of Wickham Gray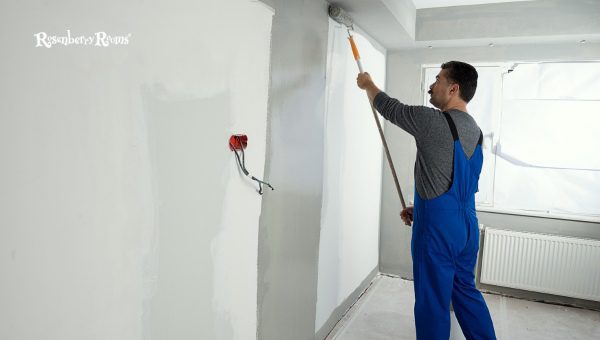 Benjamin Moore Wickham Gray HC-171 is a beautiful, versatile gray paint color with buoyant blue undertones.
These cool undertones give the color a fresh, tranquil feel that can help create a serene and peaceful atmosphere in your space.
The blue undertones can sometimes read slightly green or even lavender, depending on the lighting and surrounding colors. This makes Wickham Gray a dynamic choice that gives depth and interest to the walls it's painted on.
Defining the Light Reflectance Value (LRV)
The Light Reflectance Value (LRV) of Benjamin Moore Wickham Gray HC-171 is 67.87. LRV is a measurement commonly used by design professionals—such as architects and interior designers—that expresses the percentage of light reflected from a surface. In simple terms, LRV tells you how light or dark paint color will look on your walls.
With an LRV of 67.87, Wickham Gray falls into the lighter range of the scale. This means it will reflect a significant amount of light into the room, making your space appear brighter and more open. The hue of Wickham Gray is a soft, warm gray with subtle blue undertones.
As such, it's an excellent choice for rooms with less natural light or spaces where you want to create a calm, tranquil atmosphere.
It works beautifully in contemporary and traditional settings due to its versatile neutral color and high reflectivity.
Read More: Benjamin Moore Classic Gray OC-23 [Review: Warm or Cool?]
Transcending Boundaries - Interior and Exterior Functions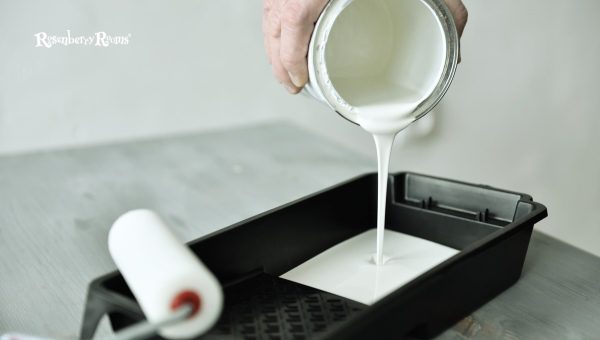 One of Wickham Gray HC-171's remarkable qualities is its universal appeal, making it a perfect choice to accentuate both interiors and exteriors of your home. Let's delve deeper into how it can enhance the ambiance inside and outside your house.
Interior
While selecting a color for interior spaces, you look for something that adds depth and complements existing design elements.
With just the right balance of warmth and coolness, Wickham Gray does precisely that. For a sophisticated touch in your kitchen or a soothing backdrop in your living room, Wickham Gray enhances the elegance without overwhelming the space.
Its light reflectance value makes smaller spaces appear larger by imparting an illusion of extended depth. The choice works wonders for bathrooms, too, lending its calming aura to create an ideal environment for unwinding and rejuvenating.
Even professional home offices benefit from its soothing vibe, enwrapping your work ambiance with serenity.
Exteriors
Regarding exteriors, Wickham Gray HC-171 embodies all the elements you desire in a first impression - timeless elegance with hints of modernity. Its stunning adaptability merges seamlessly with different architectural styles – mid-century modern homes or country-style cottages -- all speak volumes when draped in Wickham Gray's graceful charm.
In sunlit conditions, this shade shows off its cooler undertones giving exteriors a refreshing appearance. Also suits shaded exteriors and composite sidings - be it wooden or vinyl – showcasing a sophisticated palette safely sheltering under the color protection guarantee Benjamin Moore offers for vinyl surfaces.
In exterior applications, you may notice this hue expressing more blue or slightly green undertones due to natural lighting conditions- a constant reminder of nature's playful interaction with colors around us.
Adding to its overall utility - this shade is weather-resistant and maintains its vibrancy through varying seasons, making it an exceptional pick for exterior projects.
Setting the Mood - Is it Warm or Cold?
Benjamin Moore Wickham Gray HC-171 is considered a cool paint color. Originating from the Historical Color collection of Benjamin Moore, Wickham Gray offers a soothing and serene touch.
While some warm undertones keep it from appearing too cold, its dominant cool bluish-gray tint perfectly categorizes it under cool colors.
Wickham Gray offers a clean and refined look with its soft, muted tone when applied on walls. It sets a tranquil mood in spaces with ample natural light, where this color tends to lean towards a pale icy blue shade. It will showcase more of its gray influence in rooms with less light, ensuring a calm ambiance.
Remember to complement this beautiful, cool color with suitable interior or exterior furnishings for an iconically cohesive look.
Wickham Gray is an excellent choice if you're looking to bring serenity and tranquility through colors to your interior or exterior spaces.
Transforming Spaces - Ideal Locales for Wickham Gray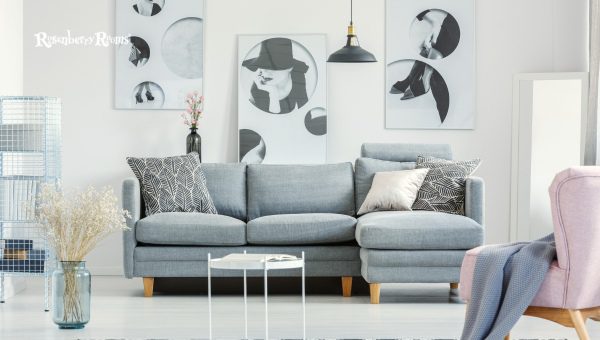 The ingenious charm of Benjamin Moore's Wickham Gray is in its versatility. This cool, elegant shade seamlessly conforms to every corner of your home, adding depth and exuding tranquility.
Whether it's high-traffic areas like the kitchen or private spaces like your home office, Wickham Gray paints every locale perfectly with its subtle allure. Let's explore this more:
Kitchen: Wickham Gray imparts an airy feel in kitchens. It works wonderfully with white cabinets and chrome fixtures, establishing a fresh yet refined ambiance.
Living Room: Being a neutral color, it complements any decorating style and effortlessly amplifies the space of any sized living room.
Trim: Using this color on trims against dark walls can offer an exquisite contrast and anchor the whole setting.
Entryway: Sprucing up your entryway with Wickham Gray ensures a warm welcome for guests and residents.
Home Office: The soothing undertones of this hue inspire focus and productivity, making it ideal for home offices.
Bathroom: It creates a spa-like feel in bathrooms, especially with marble or white tiles.
Hallway: Applying Wickham Gray is an excellent choice to add depth to hallways or make long hallways appear shorter.
Accents such as mantels, built-ins, or decorative moldings gain distinctive character when painted with Wickham Gray.
Siding & Shutters: In exteriors, siding and shutters bathed in this shade add curb appeal by providing eye-catching contrast against most hues.
Front Door: Paint your front door in this color for a subtly inviting entry point that pairs well with various exterior stones or bricks.
Bedroom The relaxing undertone makes it quite suitable for bedrooms where peace is paramount.
Accent Wall An accent wall rendered in this hue catches the eye without overpowering the ensemble of any room. -Dining Room In dining rooms, Wickham Grey's understated elegance makes for engaging meal-time conversations.
Consider these options while making over your space with Benjamin Moore's Wickham Gray HC 171. Its undeniable sophistication will upgrade your surroundings into classy enclaves softly bathed in soothing gray.
The Palette Counsel - Why Sampling Is a Must?
Sampling that specific paint color is crucial before you paint your walls with Wickham Gray or any other color you fancy. Sampling helps you perceive how the color would adjust to your space and lighting conditions.
Since light alters throughout the day, affecting how our eyes perceive color, sampling grants you a richer perspective on that paint's everyday look and feel.
These test patches could decide whether to proceed with a whole can of Wickham Gray or perhaps consider another hue in Benjamin Moore's vast palette.
Explore More: Benjamin Moore Thunder AF-685 [Review: Warm or Cool]
Complementing Colors for Trimming – Names and Codes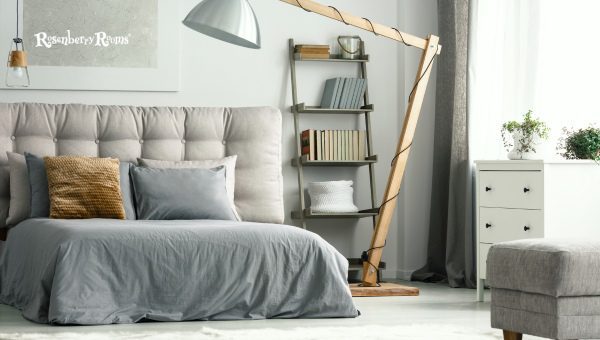 Perfectly complementing your wall color with an appropriate trim color can magically transform your space, creating a harmonious atmosphere in which you'd love to dwell.
As you choose Benjamin Moore's Wickham Gray HC-171 as your wall color, consider these beautiful hues from the same family for your trim.
Benjamin Moore Templeton Gray HC-161
Templeton Gray brings a mid-tone cool gray to the table. A harmonious blend of blue-gray undertones gives this paint an earthy depth that perfectly contrasts and complements the lighter Wickham Gray.
The complex interlays of colors in Templeton Gray punctuate the elegance of Wickham Gray and add a complementary depth perfect for trims and moldings. Its versatile nature is a fantastic choice in a variety of settings.
Benjamin Moore Thunder AF-685
Thunder is an enticing cooler shade inclined towards gray-blue undertones, albeit darker than Wickham Gray. This subtle yet captivating hue pairs stunningly with Wickham Gray.
Making it an apt choice for statement trims or distinctive accents like fireplace mantels or bookshelves. Its versatility will let you experiment with various design aesthetics while maintaining harmony.
Benjamin Moore Palladian Blue HC-144
If you're wavering towards a coastal or beach-inspired look, the calming hue of Palladian Blue is worth considering.
Its soft, muted aqua-blue undertone brilliantly matches the serene vibe of Wickham Gray. Using this hue on trim against Wickham Grey-colored walls can uplift spaces like kitchens or bathrooms.
It's also perfect for vaulted ceiling edges or crown moldings, bringing in that vacation-esque vibe right at home!
Benjamin Moore Simply White OC-117
A classic pairing that never goes wrong is gray and white, making Simply White a sure-shot winner! This clean, crisp white paint has warm undertones that beautifully oppose the cool blue ones in Wickham Gray, providing just the right edge to highlight intricate architectural details like trim-work, built-ins, or archways without disturbing overall coherence.
So, when identifying ideal trim colors to compliment your choice of Wickham Grey for walls, consider the desired effect each brings within the context of both room settings and natural/artificial light play during different times of day for optimal aesthetic balance.
Finding Alternatives - Best Similar Colors to Wickham Gray
While Wickham Gray stands unmatched in its serenity and elegance, you might be exploring options before settling on the right color.
That's perfectly alright; every space has its unique requirements. Do consider Benjamin Moore's Ice Cap 1576 – it steps up as an alternative worth considering.
Benjamin Moore Ice Cap 1576 sails quite close to Wickham Gray in terms of vibe. It has a similar cool undertone but a bit more of an icy blue hue that might appeal if you're looking for something slightly different yet familiar. The Ice Cap is slightly cooler than Wickham Gray and can lend a crisp freshness to your interiors.
Gloss Effect and Directional Lighting Impacts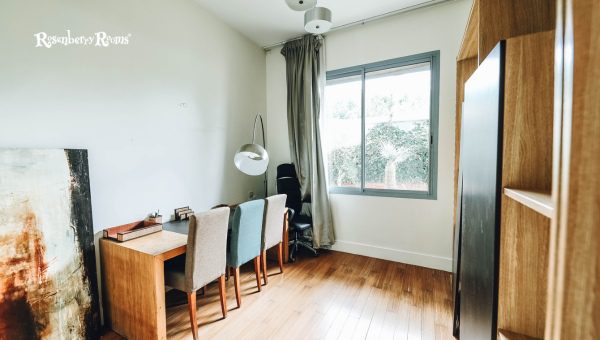 Choosing the right color is only half the battle. How that color responds to the lighting has an equally significant role in determining the outcome of your paint job. With Benjamin Moore Wickham Gray HC-171, understanding these factors can truly accentuate its beauty.
Different times of the day yield varying intensities and shades of light, resulting in altered perceptions of color.
North, south, east, or west-facing rooms experience distinct angles and intensity of sunlight throughout the day.
North-facing rooms garner less direct sunlight. So, there's a tendency for colors to appear cooler and darker. Wickham Gray might manifest as a darker, cool gray with a pronounced blue undertone in these spaces.
Simultaneously, south-facing rooms boasting ample sunlight can help highlight the lighter components of Wickham Gray.
In east-facing rooms, this color will look warmer in the morning due to soft, warm sunrise light but will gradually cool down as the day advances.
Contrastingly, in west-facing rooms, Wickham Gray might exhibit cooler tones during mornings but progressively displays more warmth when bathed with sunset hues.
Before settling on this shade (or any other), you should undertake an at-home color sampling process. It lets you observe firsthand how varying lighting conditions influence your chosen hue—Wickham Gray HC-171 included.
Also Read About Benjamin Moore Caldwell Green HC-124 [Paint Color Review]
FAQs about Wickham Gray HC-171
What is the undertone present in Benjamin Moore Wickham Gray HC-171?
Benjamin Moore Wickham Gray HC-171 has cool blue undertones, making it a top choice when seeking calming, serene colors for your spaces.
Is Benjamin Moore Wickham Gray a good color for exterior painting projects?
Thanks to its versatile undertones and high LRV, Wickham Gray is an excellent color for exteriors that will seamlessly blend with various architectural designs.
Does Benjamin Moore Wickham Gray work well in smaller rooms or spaces?
With a high Light Reflectance Value (LRV) of 67.87, Wickham Gray can significantly brighten up smaller or darker rooms, making them appear more spacious.
Can I pair Benjamin Moore Wickham Gray with warm-toned furnishings or decor?
While Benjamin Moore Wickham Gray is a cool-toned paint, its sophisticated neutrality lets it be paired beautifully with warm and cool-toned furnishings and decor.
Is Benjamin Moore's Wickham Gray suitable for all interior surface materials?
Indeed! Whether it's drywall, woodwork, brick, or vinyl surfaces—Wickham's adaptable color properties make it an excellent choice across various material types.
Conclusion
Your journey to find the perfect hue might end with Benjamin Moore Wickham Gray HC-171. Its versatility and depth make it a color that complements various spaces, themes, and mood settings.
Its light blue undertones exude tranquility, while its neutral gray brings an element of sophistication and class.
Investing time in sampling Wickham Gray in your target space will allow you to appreciate its adaptability under varying lighting conditions and create an ambiance that truly mirrors your stylistic aspirations. So welcome home the quiet elegance of Benjamin Moore Wickham Gray HC-171.