Are you considering a makeover for your home and contemplating which color to choose? Well, your quest for the perfect paint ends here.
This Benjamin Moore White Down OC-131 color review reveals how this fantastic shade can transform any space, making it cozy, chic, and timeless.
Thinking about painting can be daunting. The sheer number of colors, shades, and tones can often confuse you. The challenge lies in selecting a hue that resonates with your sense of style and the general ambiance of the room.
Your search could end well with Benjamin Moore White Down OC-131, a color popular among homeowners for its subtle elegance and versatility.
The LRV of Benjamin Moore White Down
Benjamin Moore's White Down is a subtle, elegant, off-white paint color with an LRV 76.69. This means it reflects a significant amount of light, making rooms look brighter and larger.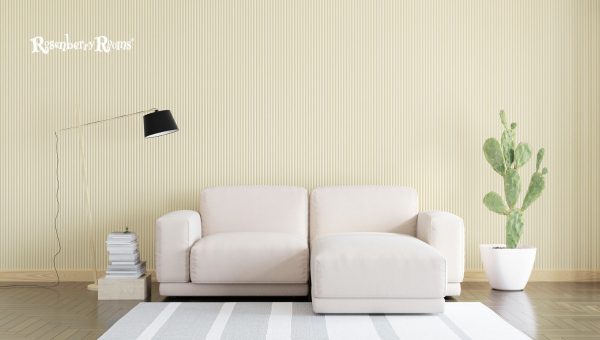 It has a warm undertone that creates a welcoming and calming atmosphere as an off-white shade. This nuance assists in softening the look of the space by adding ineffable warmth to the ambiance.
White Down is versatile, pairing well with both cool and warm tones, making it suitable for various interior styles, ranging from modern to traditional. It's perfect for walls, trim, or ceilings across living rooms, bedrooms, or kitchens for a classic yet sophisticated appeal.
This color is part of Benjamin Moore's Off-White Color collection, which includes more than 150 variations, ensuring options to meet every design requirement.
Please remember, actual paint color may vary from digital representations & it's always best to test the paint on your surfaces, under your lighting conditions, before purchasing full-scale quantities.
The Undertones of White Down
The Greige undertone refers to a color scheme that blends the neutrality of grey with the warmth of beige. Characterized by its versatility, the greige undertone is an ideal backdrop for warm and cool color palettes, enhancing their vibrancy without overpowering them.
In terms of interior design, a greige undertone can introduce an understated elegance to any space. Its soothing and welcoming ambiance makes it popular for living rooms, bedrooms, and kitchens.
Despite falling under the neutral spectrum, the greige undertone is far from usual or ordinary- it Embodies sophistication and tranquility in equal measure.
Greige undertones are extremely accommodating when it comes to pairing with other colors. They work well with bolder shades like navy blue or emerald green while complementing softer hues such as pastels.
Explore More: Benjamin Moore Kendall Charcoal HC-166 [Paint Color Review]
Versatility in Interior Applications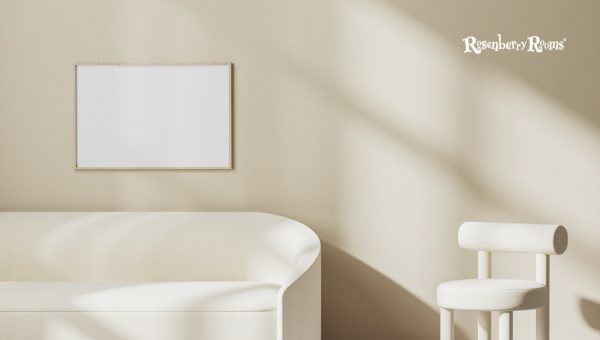 White Down boasts an intrinsic flexibility that makes it a desirable choice in interior design. The warmth and depth it provides lets it blend well with every design style.
Breathtaking Living Rooms
White Down illuminates the space in your living room, creating a joyful and energetic ambiance while providing a calming effect due to its cream-like consistency. It's perfect for rooms where natural light is abundant as it brightens and enlarges the area.
Chic Bedrooms: In picturesque bedrooms, White Down aids in creating a serene environment. It reflects the right light to make your bedroom appear spacious and open without being overly bright or sterile.
Elegant Home Offices: For your home office, consider using White Down on walls while balancing with darker furniture to bring warmth to your working area, promoting productivity.
Revamping Kitchens: Your kitchen can gain a cozy feel by applying Benjamin Moore White Down paint. Compliment this warm shade with darker wood cabinets or countertops for a balanced ensemble.
Furniture color, flooring colors, upholstery fabric & lighting conditions are essential in perceiving wall colors.
Before deciding, use Benjamin Moore's color visualizer tool to see how White Down would look under various combinations.
Exterior Applications
The exterior of your house is often the first impression you make on your guests. With the right color, you can express your style and personality effectively. Given its versatility, Benjamin Moore's White Down OC-131 is ideal for various exterior applications.
Window Frames: Using White Down on window frames can contrast sharply against darker siding colors. It provides a touch of elegance that enhances the windows' appeal without overpowering the overall exterior design.
Shutters: White Down shutters can lend a timeless charm to your home's façade. Against brick or stone exteriors, they offer a beautiful pop of brightness that draws the eye.
Trim Accents: Trim accents painted in White Down add subtle sophistication to exterior spaces. The warm off-white hue sets off against darker colors remarkably well, providing definition and depth.
Benjamin Moore's White Down exhibits remarkable durability and resilience, withstanding weather conditions without losing color vibrancy.
And like all Benjamin Moore paints, it is environmentally friendly and low in VOCs (Volatile Organic Compounds).
So not only does it enhance your home's aesthetics, but it also contributes to maintaining the health of your local environment.
Also Read About Benjamin Moore London Fog 1541 [Paint Color Review]
White Down OC-131 warm or cool color?
Benjamin Moore White Down OC-131 is generally considered a warm cream paint color. Yellow undertones create a soft, inviting, and calm atmosphere.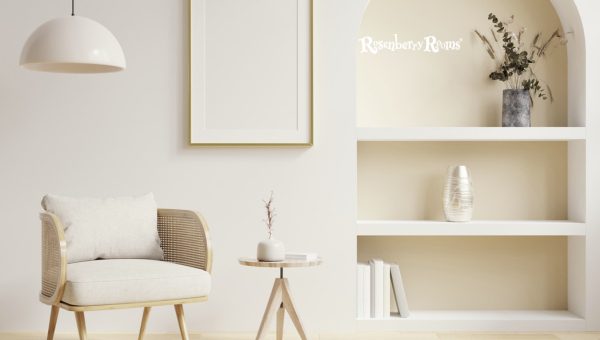 As it's on the warmer spectrum, it promotes relaxation and coziness - making it perfect for living rooms, bedrooms, or any space one wishes to be soothing and comfortable. It pairs well with natural elements like wood finishes and earth-tone accessories.
Despite being categorized as 'white' in name, it should not be confused with stark whites often used in modern or minimalistic designs; Benjamin Moore White Down carries rich depth and warmth that lend a subtle hint of color while maintaining versatility.
To get the best result, consider the room's lighting, as this can affect its appearance - natural light tends to bring out more of its yellow tones.
Best Places to Use Benjamin Moore White Down OC-131 in the House
White Down OC-131 is a versatile shade that can drastically improve the visual appeal of various sections within your house, owing to its ability to integrate with a myriad of interior design styles. Here's how you can employ this sophisticated off-white shade in different rooms:
Bedroom: The greige undertone of White Down provides an ambiance of tranquility, making it an ideal choice for bedrooms. This neutral color combines beautifully with soft pastel shades or deep navy blues for bedding and curtain elements to create a peaceful retreat reflecting your personality.
Bathroom: When employed in bathrooms, White Down can lend a spa-like and relaxed feel while also lighting up dimly lit spaces. Coupling it with accents in rich colors like emerald green or deep blue creates a balance, making the room appear fresh and inviting.
Home Office: In-home offices, productivity would soar inspired by surroundings painted in White Down. Its calming effect perfectly maintains a peaceful environment conducive to focus and creativity. Even more, it offers an excellent backdrop for both dark wood office furniture and sleek modern pieces.
Kitchen: Classically beautiful kitchens draw their charm from using colors like White Down OC-131 on both walls and cabinets. It combines seamlessly with stainless steel appliances or natural wood finishes, creating a perfect blend of warmth and elegance. It keeps the space inviting enough for those long cooking sessions or quick midnight snacks.
If you're updating a single room or planning a whole-house makeover, Benjamin Moore's White Down offers timeless elegance perfectly tuned for your style statement. The versatility of this color lies in its unassuming attractiveness that seldom fails to impress.
Importance of Sample Testing
Testing paint samples before investing in full-size paint cans is crucial. Paint hues can drastically change depending on the light source, time of day, and surrounding furnishings.
Implementing sample testing allows you to observe how a particular shade behaves in your specific living conditions - in natural and artificial light.
Order a peel-and-stick sample or get a mini pint to apply on multiple walls. It's your space. Study how they appear at various times over several days, thus ensuring no surprising shifts from the desired effect once it's applied throughout.
Similar Colors to Benjamin Moore White Down OC-131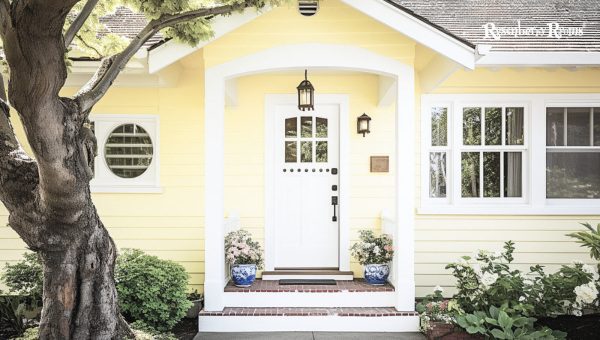 Exploring alternatives to White Down OC-131 might help you decide what works best for your home's unique requirements.
Choosing a paint color often depends on individual aesthetics and the specific mood or atmosphere you want to create in your space. Here's a snapshot of four other Benjamin Moore colors that are similar to White Down OC-131:
Digital visuals do not represent paint colors due to variations in lighting conditions and surfaces you plan on painting. It's necessary to conduct sample testing before finalizing your choice.
Read More: Benjamin Moore Metropolis CC-546 [Paint Color Review]
FAQs About White Down OC-131
What category does Benjamin Moore White Down OC-131 fall into?
Benjamin Moore White Down OC-131 is classified as an off-white, falling into the greige (a blend of grey and beige) category.
How does it look in natural and artificial light?
In natural light, White Down has a warm feel, reflecting a soft glow, while under artificial lighting, the color tends to look slightly cooler but still retains its warmth.
Is the Benjamin Moore White Down OC-131 suitable for exterior use?
Benjamin Moore's White Down OC-131 paint is versatile enough for interior and exterior use.
What colors pair well with Benjamin Moore's White Down OC-131?
This shade pairs well with bold shades like navy blue and burgundy and softer hues like blush pink and sky blue.
Conclusion
Benjamin Moore's White Down OC-131 is the perfect choice if you're looking for an off-white shade that exhibits sophistication, versatility, and warmth.
Its greige undertone makes it an excellent backdrop, enhancing your surrounding colors rather than overpowering them. It reflects more light, making your room brighter and more spacious.
Ultimately, the color you choose to revamp your home represents your personality and style. With White Down OC-131's adaptability to various interior styles and tones ranging from modern to traditional, you can't go wrong with this timeless hue from Benjamin Moore.