Choosing the perfect shade for your home can seem like a Herculean task, with many available options. The hunt becomes thrilling when you come across colors that strike a perfect chord between classic and contemporary.
Benjamin Moore Cement Gray 2112-60 is one hue that offers a beautiful blend of sophistication and modernity for your cherished spaces.
This color review aims to give you an in-depth analysis of Benjamin Moore Cement Gray 2112-60 whether you're freshening up an old room or embarking on a complete home makeover.
This review is designed with your needs in mind to provide you with even-handed, valuable information about this fantastic paint color.
Benjamin Moore Cement Gray 2112-60: A Color Review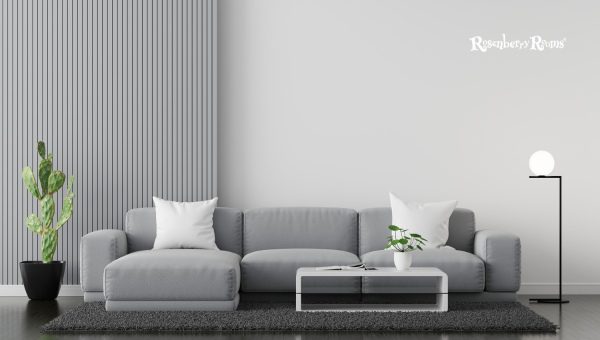 Benjamin Moore Cement Gray 2112-60 is a mid-tone shade, rich in elegance and understated charm. This sophistication makes it incredibly versatile, effortlessly fitting into numerous interior spaces from the kitchen to the bedroom.
Armed with a blend of cool undertones, this distinct hue provides a contemporary edge, serving as a stellar backdrop for your decor while uplifting the overall aesthetic experience of your space.
Stepping away from the starkness of pure white or bold black, Cement Gray provides that sought-after perfect balance.
Equally effective with minimalist or lavish styles, it can tie everything together while making a subtle statement. It's gray but not boring!
The Light Reflectance Value of Cement Gray 2112-60
The Light Reflectance Value (LRV) of Benjamin Moore Cement Gray 2112-60 is 59.96. LRV measures the percentage of light a paint color reflects from or absorbs into an environment.
The higher the LRV number, the more light it reflects - acting more as a mirror. Lower LRV shades absorb more light and will feel heavier in your space.
Here, with an LRV of 59.96, Benjamin Moore Cement Gray lands just about in the middle of the scale. This means it balances reflecting and absorbing light, providing a moderate, neutral impact on the room's brightness.
Benjamin Moore Cement Gray is a versatile gray that stays crisp and clear. It's neither warm nor cool but somewhere in between, with an earthy quality that makes it versatile for all interior design concepts. It can work well in any room as it is strikingly adaptive to its surroundings.
As always, pairing this shade with the right lighting considerations and other aspects of your room design, like furniture and décor, can make this color and any color look splendid in any dwelling.
Explore More: Benjamin Moore Lenox Tan HC-44 [Paint Color Review 2023]
Undertones Unveiled: What Lies Beneath Cement Gray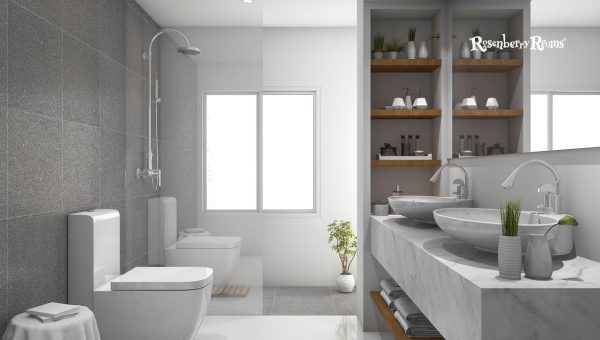 As its name suggests, Benjamin Moore Cement Gray 2112-60 is a warm gray paint color that beautifully mimics the color of natural cement.
It carries subtle undertones, which largely depend on the lighting conditions. It showcases a green undertone under bright or neutral lighting, adding a hint of freshness to its otherwise neutral appearance.
It can reveal a slightly cool purple undertone in lower-light environments or during specific times of the day. This hints at the complexity and depth of this shade.
The balance between green and cool purple undertones makes Benjamin Moore Cement Gray 2112-60 a versatile choice for different settings and decors.
It's important to note that while these undertones are generally subtle, they can become more distinct depending on surrounding colors. Therefore, testing this paint in your specific environment before finalizing your color selection is recommended.
Bringing it Indoors: The Interior Appeal of Cement Gray
Benjamin Moore's Cement Gray 2112-60 effortlessly complements various interior spaces, adapting to different rooms and aesthetics, thanks to its perfect blend of chic and modernity. Its versatility shines throughout every corner of the home.
Living Room: This hue is a radiant backdrop in your living space. Accent pieces in bold colors such as crimson or cobalt blue can provide striking contrasts against this calm canvas.
Bedroom: Cement Gray is an excellent choice for a serene atmosphere in your bedroom. Complement it with soft white linens and silver accents for an elegant yet restful ambiance.
Kitchen: Cement Gray imbues a clean and modern aura in your kitchen. Complement it with stainless steel appliances or natural wood cabinets for a sophisticated touch.
Bathroom: This shade provides a neutral backdrop in your washrooms, making them appear more spacious while keeping things simple yet classy.
Dining Room: Realize the timeless appeal with Cement Gray walls while your antique wood furniture creates the contrast that results in an unforgettable dining experience.
Home Office: Create a focused, distraction-free working environment by introducing Benjamin Moore's Cement Gray into your home office. Team it up with white furniture for a crisp, professional look.
Hallway/Entryway: Being medium-toned, this gray doesn't show dirt or scuffs readily - perfect for high-traffic areas like hallways or entryways.
Basement: Breathe some life into often dark and damp basements with this bright tone.
Accent Wall: Looking to create a statement wall? The Cement Gray tones perfectly complement brighter hues or patterns, offering enough contrast without stealing the spotlight.
Ceiling: Painting your ceiling with Cement Gray can add depth to your rooms without making them feel confined. Consider it for rooms with high ceilings to anchor the space.
Trim: Cement Gray trim offers a stylish alternative to the traditional white. It subtly defines borders and outlines architectural details, making it a superb choice for doors, window frames, and baseboards.
Cabinets: Cement Gray cabinets in your kitchen or bathroom radiate understated elegance. Their neutral tone allows the rest of your decor to shine truly.
Fireplace: Make your fireplace the center of attention by highlighting it with Cement Gray. This shade's cool undertones beautifully contrast against warm, flickering flames.
Staircase: For a modern twist, paint your stair railings and banisters in Cement Gray - they'll be both contemporary and timeless!
Mudroom: With its ability to mask daily wear and tear, this shade is ideal for high-traffic areas like mudrooms where practicality comes first.
Laundry Room: Transform this typically mundane area into a soothing space by incorporating Cement Gray on walls or cabinets.
Playroom: Keep things versatile in a children's playroom. The neutral backdrop of Cement Gray works well with pops of vibrant primary colors found in kids' toys and furniture pieces.
Nursery: Create a calm and serene environment for your newborn with soft gray walls that will leave plenty of room for color exploration as they grow.
Closet: Gracing the interiors of closet spaces with this graceful shade only adds to an orderly appearance, making daily dressing a pleasant experience. A neutral palette like this lets you easily locate every item there!
So go ahead and unleash the charismatic potential that Benjamin Moore's Cement Gray 2112-60 has to offer - your home will love you for it.
The Impact of Light Direction on Cement Gray
Light direction and intensity are pivotal in how a paint color appears in a space. Understanding this can help determine whether Benjamin Moore's Cement Gray 2112-60 fits your home.
North-Facing Rooms: Rooms facing north receive less direct sunlight. Therefore, they can make colors appear darker and cooler. In this condition, Cement Gray tends to lean more into its cool undertones, providing a serene aura perfect for bedrooms or bathrooms.
South-Facing Rooms: These rooms get abundant light throughout the day, making colors appear warmer. The warmth combined with Cement Gray could bring subtle warm undertones within the shade, making it feel more inviting. It's an ideal setting to use this hue in common spaces like family rooms or kitchens where the energy is high.
East-Facing Rooms: These rooms receive stronger morning light but are cool throughout the day as the sun matures. Given its cool nature, Benjamin Moore's Cement Gray may turn slightly bluer due to the east-facing light but retains its charm by maintaining a comfortable middle ground between warm and cold.
West-Facing Rooms: These rooms receive plenty of afternoon light that transitions into warm evening light, enhancing any hidden warmth in our star shade – cement gray. This makes it a great choice for spaces like reading nooks or studies where one would settle down with a good book towards day-end.
Understanding these nuances can ensure that you pick an appealing color that complements your room's natural lighting conditions for optimal results.
Explore More: Benjamin Moore Nimbus 1465 [Paint Color Review 2023]
Standing up to the Elements: Cement Gray in Exterior Use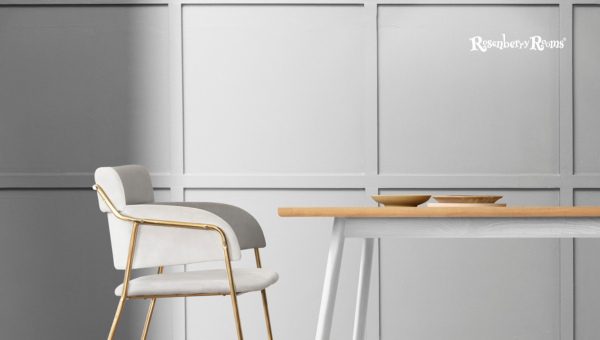 In exterior paints, Benjamin Moore Cement Gray 2112-60 exhibits impressive staying power. The hues withstand various weather conditions and maintain radiance despite sunlight, rain, or frost exposure.
Such endurance is largely attributed to Benjamin Moore's excellent reputation for delivering highly durable paints that refuse to lose their charisma even when out in the open.
Front Door: A Cement Gray entry door creates an inviting look while offering a refreshing departure from traditional choices. It pairs exceptionally well with lighter home exteriors.
Shutters: Cement Gray shutters offer a sleek contrast against lighter siding colors.
Trim: Used as a trim color against dark siding, it gives a sophisticated finish.
Garage Door: Opt for this shade for a modern and elegant garage exterior.
Accent Walls: Break the monotony by painting an accent wall with Cement Gray in your patio or lanai area.
Window Frames: Add sophistication to your exteriors by coating window frames with this shade.
Outdoor Furniture: Make your outdoor furniture the star of the show by giving them a fresh coat of Cement Gray.
Porch or Deck Flooring: Deck up your floor in this shade for an unmatched luxurious feel underfoot.
Mailbox: Provide your mailbox with an upscale makeover using this neutral color.
Garden shed or Fence: Utilizing Cement Gray 2112-60 on garden sheds or fences introduces visual depth into green spaces.
To conclude, Benjamin Moore's Cement Gray 2112–60 is more than an indoor color. Its adaptability and resistance make it perfect for homeowners seeking a unique yet harmonious exterior aesthetic.
Identifying the Tone: Is Cement Gray Warm or Cool?
Benjamin Moore Cement Gray 2112-60 is considered a cool paint color. This is due to its ability to evoke a calm, soothing ambiance, often associated with cooler shades.
The color has grey undertones that add an airy and soft touch reminiscent of natural elements like stone or cement. Despite being a cool paint color, it has enough depth not to come across as cold or sterile.
Its versatility allows it to pair well with warm and cool palettes, making Benjamin Moore Cement Gray 2112-60 an excellent choice for any space requiring a fresh, clean aesthetic.
The Top Contenders are Similar Colors to Cement Gray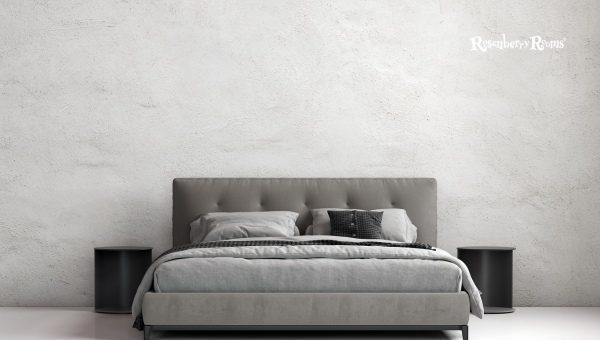 While Cement Gray 2112-60 has unique appeal, other similar colors are worth considering. Each of these alternatives offers subtle differences in undertones and depth that might better suit your design vision. Let's explore some of these top contenders:
Choosing from these similar hues comes down to precise details like lighting condition and intended decor style.
You can always trust Benjamin Moore's rich spectrum of shades to have just the right color that resonates with your vision.
Why Sampling is Essential Before Committing to a New Color
Selecting a new color isn't only about picking your favorite shade from a chart. Colors can transform significantly on different surfaces and under varying light conditions.
That's where sampling comes into play. You'll see how it interacts with your specific environment by testing a sample of Benjamin Moore Cement Gray 2112-60.
Sampling accurately previews how the color behaves in daylight versus nighttime, with artificial illumination, and how it might drastically shift in different weather conditions if used outdoors.
It allows observing how well it harmonizes with your home's existing furnishings, flooring, and other elements.
Sampling also allows you to discover any undertones that could otherwise go unnoticed. Therefore, this critical stage is less about immediate satisfaction and more about avoiding future disappointment and costly do-overs. This step ensures not just that you like the color but that it loves your space as well.
Complementing Trim Colors for Cement Gray with Codes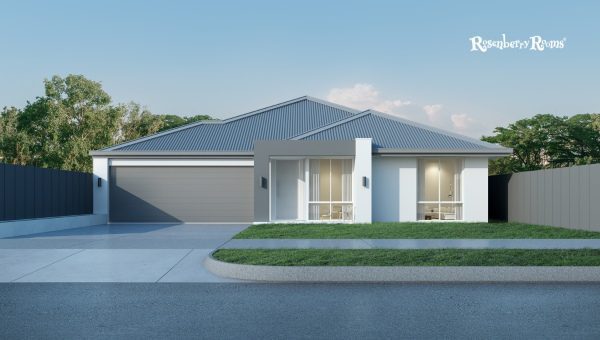 Selecting the right trim color is essential when aiming to highlight Cement Gray 2112-60. For instance, Benjamin Moore Chantilly Lace OC-65 has a crisp and clean contrast.
This delightful off-white trim offers a bright and airy feel against the soft neutrality of Cement Gray. With its Light Reflectance Value of 90.4, Chantilly Lace ensures a light, serene effect while allowing just enough depth for that refreshing color transition between your walls and trims.
Explore More: Benjamin Moore Abalone 2108-60 [Paint Color Review 2023]
FAQs About Cement Gray 2112-60
Is Benjamin Moore Cement Gray a warm or cool gray?
Cement Gray 2112-60 leans towards the cooler end, with largely blue undertones.
Can I use Cement Gray in low-light areas of my home?
This color holds well in varying light conditions, including lower natural light.
What colors coordinate well with Benjamin Moore's Cement Gray 2112-60?
Typically, lighter hues like off-whites or soft pastels and darker tones of blues or charcoal can complement this gray beautifully.
Would Benjamin Moore's Cement Gray work well on exterior surfaces?
Indeed, its versatility extends to enhancing exterior spaces like doors, fences, or trim.
Is Benjamin Moore's Cement Gray a trendy color for interior design right now?
Absolutely! Its elegant neutrality makes it a popular choice for contemporary interiors.
Conclusion
One could safely infer that Benjamin Moore's Cement Gray 2112-60 is a versatile and universal color. This exquisite gray shade, with its cool undertones, brings sophistication, modernity, and a sense of balance to any space, both inside your home and on exterior surfaces. It works harmoniously with various design styles and augments the overall aesthetic appeal.
Remember the importance of sampling before making your final choice. Assessing how Cement Gray interacts with your space's natural and artificial light can go a long way in ensuring you achieve that dream look you've always envisioned for your home.