When you're ready to transform your living space, nothing does the job like a fresh coat of paint. In that viewing party, one standout is Benjamin Moore Abalone 2108-60.
The groundbreaking, versatile shade has been turning heads and spurring conversations since it first touched the canvas. This is your in-depth Benjamin Moore Abalone 2108-60 Color Review.
Is this your first time hearing about Abalone 2108-60? Or maybe you've heard whispers of its evolved grace and stunning adaptability but haven't given it a serious thought yet?
Buckle up because we're about to look closely at this sophisticated color that seamlessly straddles the line between muted subtlety and statement-making vibrancy.
The Details of Benjamin Moore Abalone 2108-60
Abalone 2108-60 is a part of Benjamin Moore's classic color collection, which comprises timeless and versatile shades. It sits comfortably between light and mid-tone colors.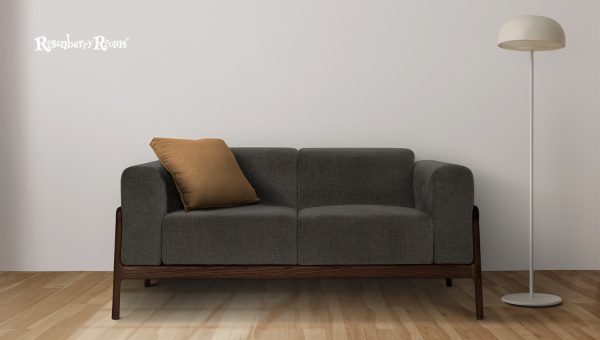 This particular shade falls under the purple hue family, and when scrutinized under natural light, it reveals a perfectly blended touch of gray, purple, and beige undertones.
Part of its appeal lies in its ability to adapt – its colors can subtly change depending on the lighting conditions it's subjected to. This unique trait allows Abalone 2108-60 to present as different variations of warm, neutral, or cool tones.
LRV and Why It Matters
The LRV of Benjamin Moore's Abalone is 61.99, meaning it sits on the lighter side of the spectrum. At the same time, this might seem like an arbitrary number, but high-LRV colors like Abalone can visually expand a small room and enhance illumination in darker spaces.
The Light Reflectance Value (LRV) is critical when picking your paint color. LRV essentially measures the amount of light a color reflects. The score ranges from 0 (absolute black, absorbing all light) to 100 (pure white, reflecting all light).
Identifying the Distinct Undertones
Abalone has hushed violet undertones. In certain lighting conditions, you may also observe faint traces of gray and beige swirled into this complex color mix.
Violet undertones can lend a tranquil feel to your space. Yet, understanding these undertones is vital as they determine which existing colors and décor elements will pair best with Abalone.
Interior Use of Benjamin Moore Abalone
Considered a sophisticated and versatile color, Abalone 2108-60 takes on different personalities depending on the setting. Its adaptability makes it a wonderful choice for almost any room in your home.
Living Room: Abalone can create a serene and inviting atmosphere in a living room setting. This warm yet muted purple-gray hue gives off a tranquil vibe, making it perfect for areas designed for relaxation and socialization.
Bedroom: Abalone's calming undertones make it an excellent choice for bedrooms. When paired with candles or soft bedside lamps, it exudes an air of tranquility to help you unwind after a long day.
Home Office: Create an inspiring workspace with Abalone. The slight violet undertones stimulate creativity and innovation, which is essential in a productive home office environment.
Hallway: Brighten up your hallways with this light-reflecting color. With its high LRV score, Abalone can enhance illumination in dimly lit spaces.
Dining Room: Want to give your dining area some flair? Consider Abalone! It adds visual interest without overwhelming the space, striking the right balance between elegance and comfort.
Entryway: Abalone can create a warm welcome in entryways with natural elements like wood or warm metals like brass or copper.
Accent Wall: Abalone isn't limited to whole-room transformations. You can use it as an accent wall color to provide visual depth and character to any room lacking architectural interest.
Exterior Possibilities with Benjamin Moore Abalone
Don't let its interior versatility fool you; Abalone also transcends its indoor uses into impressive exterior applications.
Front Door: Imagine this: a house facade painted in subtle hues of gray or beige - then, there's your front door drenched beautifully in Abalone – what an attention-grabbing sight!
Window Frames: Give off some cozy vibes by painting your window frames with this soft lavender-gray tint of Moore's creation. Its neutral undertone makes it compatible with most wall exterior colors while adding vintage charm to your dwelling.
Shutters: This muted yet impactful hue can make your shutters stand out against the backdrop of neutral-colored siding – creating contrast while maintaining elegance and sophistication.
Trim Accents: Use Abalone on trim accents around windows or doors for that slight pop of color that maintains harmony with existing shades.
Porch Ceiling: Sporting this color on your porch ceiling could give off comforting warmth and make those relaxing evenings much more serene, owing to its soothing tones.
Popularity of Benjamin Moore Abalone
Benjamin Moore's Abalone has gained notable popularity, particularly in the United States. Its unique blend of muted violet undertones and warm, earthy hues appeals to various design aesthetics.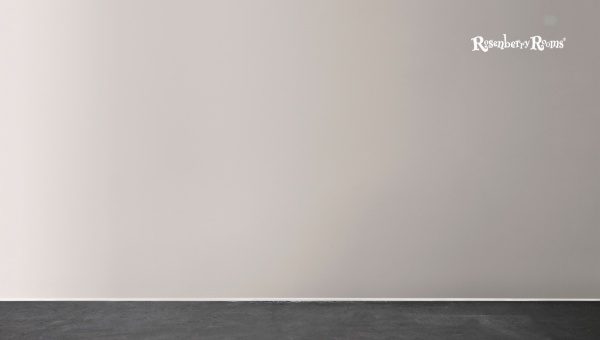 Contemporary decorators favor it for its understated elegance, while traditional style enthusiasts appreciate its timeless charm.
It is an ideal base for diverse color palettes and styles due to its versatility. Reputed design blogs, Pinterest boards, and home improvement forums frequently mention Abalone among their top recommended paint picks.
Its rising popularity is a testament to its ability to balance trendiness with enduring sophistication effectively.
Also Read About Benjamin Moore Barren Plain 2111-60 [Paint Color Review]
Warm Vs Cool - Where Does Abalone Stand?
The color spectrum consists of warm and cool colors. How a color is perceived often depends on its undertones, which can either be warm (yellow, red, or orange) or cool (blue, green, or purple).
Benjamin Moore's Abalone 2108-60 sits in the warm gray category despite carrying muted violet nuances. When placed against neutral or white colors, the warmth of this gray becomes more apparent.
The intriguing factor about this shade lies in its chameleon-like ability to lean towards cooler tones under different lighting conditions. This versatile hue meshes with various décor styles and seamlessly blends with various color schemes.
Why Sampling is Paramount Before the Final Selection?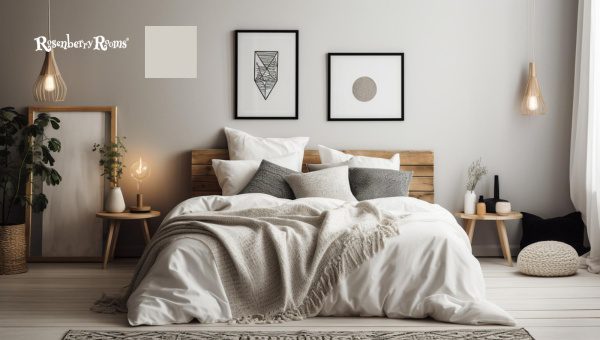 Choosing a paint color for your home isn't simply picking your favorite shade. While Benjamin Moore's Abalone might look great in pictures and swatches, how it eventually turns up on your walls can be influenced by factors such as the existing lighting conditions, room size, and accompanying decor elements. Put, what you see may not be what you get.
That's precisely why you must sample before finalizing any color, including Abalone. You'll want to apply large swatches of this color directly to the walls in question.
Observe the swatch under different lighting conditions – morning light through to evening shadows – and consider how it interacts with your furniture and accessories.
Nothing beats seeing the actual paint in context because relying solely on digital images can be deceiving due to screen resolution and brightness settings.
Sampling gives you a more accurate idea of how Abalone 2108-60 will perform in your space before committing to it fully.
Matching Colors with Benjamin Moore Abalone
With its unique warm gray undertone, Abalone 2108-60 lends itself to many pairing possibilities. Your color combinations can profoundly influence the mood and character of your space.
Benjamin Moore Beach Glass 1564: This understated, sophisticated shade is a mild green with subtle gray undertones. It pairs beautifully with Abalone's warm, lavender-gray tones, lending the space a breezy coastal feel.
Benjamin Moore Titanic Rose 2092-50: If you're feeling adventurous and crave a pop of color, pair it with Titanic Rose 2092-50. This bold juxtaposition grants your room a unique personality while maintaining that calming ambiance, thanks to Abalone's neutral undertone.
Benjamin Moore Simply White OC-117: Living up to its name, Simply White OC-117 offers a clean, minimalist aesthetic. Paired with Abalone, it helps bring out the paint's grayish-violet hues while maintaining overall harmony.
Benjamin Moore Vanilla Milkshake 2141-70: Vanilla Milkshake is another perfect match for Abalone, as it is just as versatile. Its comforting beige notes add a layer of warmth to your room when combined with Abalone's multi-dimensional dusky lavender-gray hues. These two together can create an inviting and homely atmosphere.
Remember that besides these colors discussed above, there are countless more colors within the extensive spectrum provided by Benjamin Moore that could be potential matches for Abalone.
To ensure you're making informed decisions after all factors have been considered– sampling these paints in your particular environment may be a big pay-off in your color selection process.
Explore More: Benjamin Moore Moonshine 2148-60 [Paint Color Review]
Similar Colors to Abalone 2108-60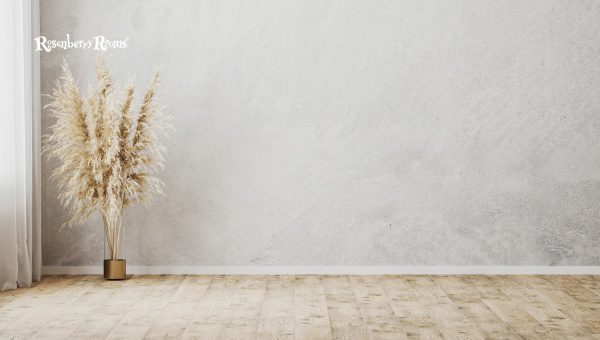 Regarding finding a shade that stands shoulder-to-shoulder with Abalone, there are a few noteworthy contenders in the Benjamin Moore line.
Benjamin Moore Barren Plain 2111-60
This color bears a remarkable semblance to Abalone on the surface, much like its counterpart. Barren Plain sports similar undertones that infuse an air of tranquility and sophistication.
The difference lies in its subtle grayish-purple hue as opposed to Abalone's more violet bent. Sporting an LRV of 62.12, Barren Plain is an exceptional alternative when you want something marginally lighter.
Benjamin Moore Nimbus 1465
Derived from the Latin word for cloud, Nimbus is appropriately named; it captures the ephemeral elegance of a cloud-laden sky with grace and subtlety.
It has gray undertones with a hint of cool lavender, echoing part of Abalone's character. An LRV score of 59.4 provides similar luminosity while presenting as slightly colder on the spectrum.
Benjamin Moore Wish AF-680
If you're looking for something warmer than Abalone but still desiring that sensibility of refined neutrality, Wish might be your color.
While it leans more into beige than purple-gray, it maintains that airy lightness is typical to these shades and has an LRV score of 58.58.
Benjamin Moore Collingwood 859
Collingwood is another warm grey option but relatively lighter with lavender-silvery undertones in some conditions.
Sporting an impressive LRV score of 61.52, Collingwood exceeds our other comparisons in brightness while remaining admirably versatile.
Read More: Benjamin Moore Lenox Tan HC-44 [Paint Color Review]
FAQs About Abalone 2108-60
Is Benjamin Moore Abalone 2108-60 a warm or cool color?
Abalone is a warm gray, with subtle lavender and beige undertones that add depth and sophistication.
What does the LRV of 61.99 mean for Abalone 2108-60?
An LRV of 61.99 means that Abalone is on the lighter end of the spectrum, reflecting a substantial amount of light.
What kind of spaces work best with Benjamin Moore's Abalone?
With its high LRV, Abalone works exceptionally well in smaller or low-light rooms, as it can amplify natural light and give an illusion of more space.
Can I use Abalone 2108-60 for both interior and exterior painting?
Given its versatility, you can use Abalone's sophisticated shade for interior walls and exterior claddings to create an elegant aesthetic.
Which colors pair well with Benjamin Moore's Abalone paint?
Colors like Beach Glass 1564 for a soothing ambiance or Titanic Rose 2092-50 for a vibrant contrast pair beautifully with the neutral gray hue of Abalone.
Conclusion
Benjamin Moores Abalone 2108-60 is far more than just a traditional gray – it's a hue that morphs and beautifully adapts to different lighting conditions and surroundings.
Its versatility and calming undertones make it an ideal candidate for a variety of spaces in need of elegance and tranquility.
Before making your final decision, consider sampling this color in the area you intend to paint. You will truly see the depth of Abalone's charm once you observe its changeability throughout the day and its interaction with your décor elements.