Are you ready to revamp your space and looking for the right hue to match your aesthetics? This 'Benjamin Moore Barren Plain 2111-60 Color Review' may be exactly what you need.
We'll closely examine this elegant, sophisticated shade that maintains a knack for transforming any room into an inviting oasis.
The true beauty of Benjamin Moore Barren Plain lies not just in its ability to brighten a room but also in the ambiance it creates!
It is a perfect backdrop that compliments any style or home decor without overpowering it. You'll understand why this particular hue is gaining popularity among homeowners.
Overview of Benjamin Moore Barren Plain 2111-60
Benjamin Moore's Barren Plain 2111-60 is a classic light gray color with subtle, elegant undertones. Belonging to the 'Off White Color' collection, this hue is versatile and timeless.
This color can make your rooms look spacious and relaxing, providing a fresh, neutral backdrop for various interior styles.
Although classified as gray by Benjamin Moore, it has a unique warmness due to its somewhat greige (gray + beige) undertones.
Its Light Reflectance value (LRV) is higher than average at 62.12, reflecting quite an amount of light and still feeling airy despite being a distinctive gray shade.
Whether you're decorating your space in a traditional or modern style, the Barren Plain is poised to outshine any decorating elements you have in your home.
All About the LRV of Benjamin Moore Barren Plain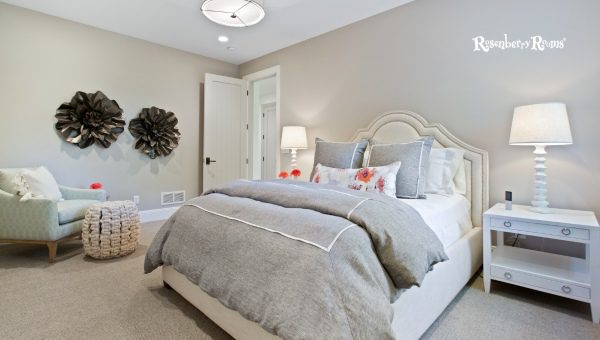 The Light Reflectance Value, or LRV, is a measure that indicates how much light a paint color reflects and how it appears under varying lighting conditions. LRV runs on a spectrum from 0% (pure black) to 100% (pure white).
For Benjamin Moore's Barren Plain 2111-60, the LRV is registered at 62.12. This is quite a high value if it's still in the gray color classification.
The Impact of Light Reflectance Value on Appearance
Understanding the importance of LRV can help you make savvy painting decisions. So here are some key impacts that Barren Plain's LRV can have on your rooms:
Brightness and Spaciousness: A high LRV means the color is lighter and, as such, makes a room look larger and more open. With an LRV of 62.12, Barren Plain will indeed achieve this effect.
Versatility: The mid-level LRV of Barren Plain makes it versatile enough to pair with nearly any other color or style preference with fascinating results.
Light Absorption and Reflection: With an above-average LRV, Barren Plain retains its calming tone without becoming too reflective or overpowering.
Mood Setting: Even though it's from the gray family, its higher-than-average LRV assists in keeping your rooms airy and uplifting instead of producing a gloomy feel.
No matter which shade you choose for your interior walls, understanding the role of its Light Reflectance Value (LRV) can be instrumental in achieving your desired aesthetic effect.
Also Read About Benjamin Moore Rodeo 1534 [Paint Color Review]
Undertones of Barren Plain 2111-60
Unraveling the coloring of Benjamin Moore's Barren Plain reveals a subtle, slightly warm purple undertone.
This undertone gives the color a depth that sets it apart from standard grays while maintaining its neutral appeal.
The Hidden Hues in Different Lighting Conditions
Light is critical in how the paint's undertone will appear when applied to your walls. Let's have a closer look at how this undertone reveals itself under different light sources:
Natural Light: The warm purple hue is quite prominent under natural light, which beautifully illuminates and brings out its unique character.
Artificial Light: Under artificial lighting, such as warm yellow bulbs, the gray tone most likely outshines the subtle purple undertones. However, you may observe hints of purple coming through under cool white or daylight bulbs.
Since lighting plays an integral role in bringing out hidden hues in paint colors, it's essential to consider the light source entering your space before deciding on using Barren Plain.
Note that the time of day and type of artificial lighting used can significantly impact how true-to-tone this color will appear on your walls.
Also, remember, every room is unique – what looks great in one room might not look the same in another due to varying light sources and furnishings.
Using Benjamin Moore Barren Plain in Interior Settings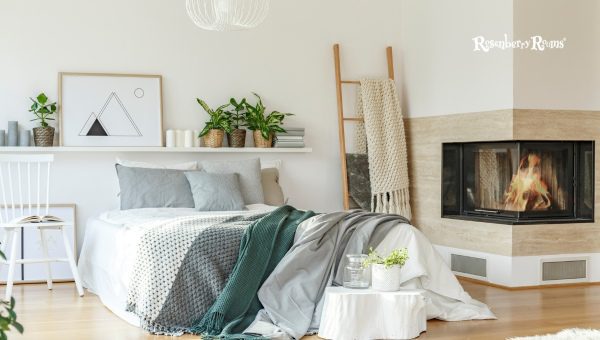 As we delve further into the utilization of Benjamin Moore's Barren Plain in interior settings, it becomes evident how this color can breathe life into any room.
When it comes to its compatibility with rooms or matching with furniture and decorations, it simply impresses with the flexibility offered.
Best Room Types for this Color
Benjamin Moore's Barren Plain has an uncanny ability to adapt to different room types, given its high LRV and neutral undertones.
This color works wonders for your living room or dining room, where you primarily aim for a more inviting and spacious atmosphere.
Bedrooms painted in Barren Plain tend to appear brighter and more open, which creates a calming and restful environment. It also makes for a serene choice for bathrooms.
This color doesn't limit itself to residential settings; its neutrality makes it suitable for commercial spaces like offices or boutiques where the lighting conditions vary.
Pairing With Furniture and Decorations
Barren Plain 2111-60 showcases superb compatibility with various furniture types and decoration pieces. Whether your style is modern, minimalist, or classic traditional, this color is versatile enough to complement any decor style seamlessly.
For Modern Interiors: Opt for furniture in rich wood tones or sleek white upholstery that strikes an appealing contrast against the neutral backdrop of the Barren Plane walls.
For Traditional Interiors: Pair it with darker wooden pieces and ornate decorations that enhance the elegance of Barren Plain.
Accent Colors: Regarding accent colors, warmer hues (like ochre) and cooler ones (like navy) pair well seamlessly. You can infuse these shades through art pieces, cushions, covers, throws, vases –the endless possibilities!
Exterior Application of Benjamin Moore Barren Plain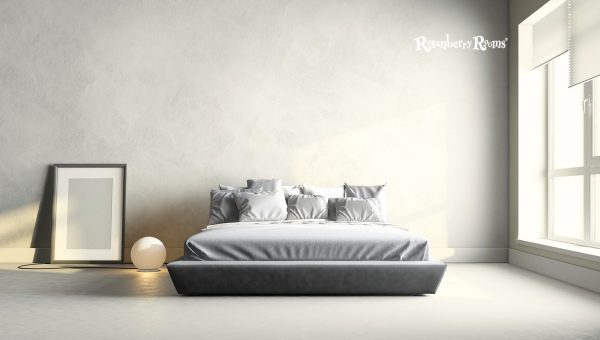 Outdoor paint choices are as integral to your home's overall look as the paint you select for your interiors. The choice of the color for your exterior should match your style and consider the landscape, surrounding architecture, and weather conditions.
The Benjamin Moore Barren Plain 2111-60 is a phenomenal all-weather exterior option with a warm, inviting appearance. Its easy adaptability allows it to blend flawlessly with wide-ranging architectural styles, from rustic cottages to contemporary homes.
The neutral gray of Barren Plain soothes the eyes while adeptly camouflaging dust and grime that stand out in brighter shades.
Furthermore, when using Benjamin Moore's trusted Aura Exterior Paint line, the Barren Plain color maintains its vibrancy and durability over time, even with varying weather conditions. This shade will stay show-stoppingly gorgeous year-round through diverse seasons - blistering summers or frigid winters!
Identifying Warm or Cool Features of the color
While Benjamin Moore's Barren Plain 2111-60 has gray hues, the subtle hint of warmth invariably emanates from its undertones. Undertones often reveal themselves under varying lighting situations and dictate whether a color is perceived as warm or cool.
When choosing paint colors, determining temperature cues is fundamental. With this color, you'll notice a slight tinge of warmth, mainly due to its greige undertones.
It leans slightly towards beige, distinguishing it as warmer than true grays. This characteristic makes it a comforting choice that adds more depth and richness to rooms.
This subtle warmth in Benjamin Moore's Barren Plain makes it compatible with cool and warm decor elements. The color also proves its versatility by complementing several design styles, from transitional to modern minimalistic. It shines the brightest in interiors where neutral color palettes rule, bringing a soft, inviting essence that feels both contemporary and timeless.
Explore More: Benjamin Moore Steel Wool 2121-20 [Paint Color Review]
Where to Use 2111-60 in Your House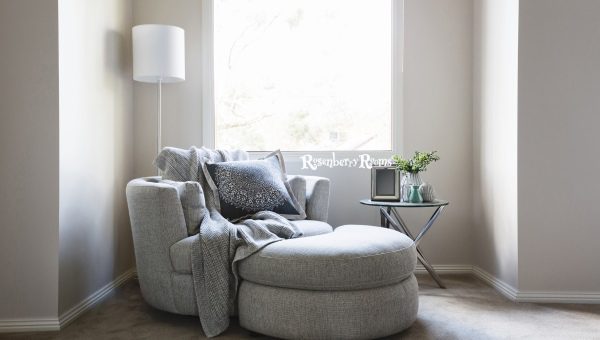 A pivotal point while selecting the color for your home is knowing where and how to use it. Benjamin Moore Barren Plain 2111-60, a versatile neutral shade, possesses adaptability, making it an ideal fit across different parts of your house. Here, we'll explore rooms where this exquisite hue can transform your living space into a harmonious and luxurious oasis.
Bedroom
Barren Plain's warmth leans towards tranquility, making your bedroom feel like a serene escape. The subtle greige undertones create a calming ambiance that balances comfort and sophistication.
Whether you prioritize minimalist style or relish having decorative accents, this color punctuates the room without overpowering it. Pair it with clean white furniture or rich wooden furnishings; you'll achieve an enchanting aesthetic.
Bathroom
Choosing Barren Plain for your bathroom will create an atmospheric sanctuary where you can unwind after long work days.
Its welcoming light reflection not only makes small spaces appear larger but also couples well with marble or porcelain, amplifying the spa-like feel of the room. Plus, its durability and resistance negate worries of humidity deterioration.
Home Office
Creating a conducive work environment within our homes demands a careful selection of colors. Barren Plain shines in home offices due to its neutrally balanced undertones promoting focus; simultaneously, its inherent warmth minimizes strain during prolonged work periods.
Its pairing flexibility allows matching with various wooden desks or modern metallic furnishings, seamlessly blending with any home office design aesthetic you desire.
Hallway
In hallways where light is limited, applying Barren Plain can instantly brighten up the area creating the illusion of extended space and visually flagging off any claustrophobic vibes commonly experienced in these narrow paths.
Its muted elegance amplifies the welcoming experience right from entering your home. According to Benjamin Moore's color trend report, greige shades like Barren Plain redefine hallway aesthetics, moving away from stale beige tones.
The Significance of Sampling the Paint Before Committing
Applying a test patch on your wall is strongly recommended before diving headfirst into painting your home with Benjamin Moore's Barren Plain. This process is critical to avoiding potentially costly decorating blunders.
Testing paint color in situ gives you essential insights into how the paint behaves under different conditions:
Lighting: Natural and artificial light can drastically affect the color's appearance.
Location: The location and orientation of the room matter because sunlight exposure affects paint color perception.
Surrounding Elements: Your furniture, decorations, and even other paint colors in the room can interact with your new choice.
Always purchase a small sample pot first. Apply two coats of Barren Plain 2111-60 in a one-square-foot area of each room where you plan to use the color. Observe it at different times of the day and in varying lighting conditions before making a final decision.
To remove any traces of subjectivity, you can also use Benjamin Moore's Color Portfolio App for a virtual preview before committing to gallons of Barren Plain 2111-60.
Read More: Benjamin Moore Trout Gray 2124-20 [Paint Color Review]
FAQs About Benjamin Moore Barren Plain
What type of finish works best with Benjamin Moore Barren Plain 2111-60?
Generally, it pairs well with an eggshell finish for walls and semi-gloss for trims to maximize the subtle, elegant sheen.
Can I use Benjamin Moore's Barren Plain in my kitchen?
Barren Plain provides a perfect neutral backdrop that compliments various kitchen styles, from cozy-rustic to sleek-modern.
Does Barren Plain coordinate well with white shades?
Yes, It beautifully pairs with many white shades, enhancing the warm undertones within the colors.
How does the color Benjamin Moore Barren Plain look under different lighting conditions?
Barren Plain tends to become warmer under artificial light while displaying more greyish tones in natural light settings.
Is Benjamin Moore Barren Plain harmonious with hardwood floors?
The warm undertones of barren plain effortlessly complements many types of hardwood flooring, particularly oak and mahogany.
Conclusion
Benjamin Moore's Barren Plain 2111-60 is a universally appealing color that provides an envy-worthy transformation to your spaces.
Whether you use it in your interiors or exteriors, it brings a touch of sophistication while ensuring the surroundings look spacious and welcoming. Its versatility and subtle warmth can seamlessly complement varied design styles and decor elements.
Armed with this review, you're all set to see if this unique shade flawlessly aligns with the aesthetic of your dream space!