Imagine transforming your living space with a single swish of a paintbrush. It's possible, and even easy, with the right choice of paint color.
You've come to the right place if you're seeking an exceptional, sophisticated shade that radiates subtlety and strength.
I am sharing my review on Benjamin Moore Steel Wool 2121-20 - a hue that possibly changes everything you think you know about neutral tones.
This color is more than just an accent or under-considered background tone; it's the sort of color that serves as a character in and of itself within your home decor.
With its subtle steel wool undertones blended with hints of gray and blue, it performs magnificently under varying types and levels of light.
However, before we start extolling this color's flavor into different spaces, let me delve deeper into the specifics of Benjamin Moore Steel Wool 2121-20 for those still on the fence about this beautifully complex shade.
The Benjamin Moore Steel Wool 2121-20
When you first stumble upon Steel Wool 2121-20 by Benjamin Moore, don't be surprised if your breath pauses momentarily. It's an exquisite paint color that deserves a moment or two of silent applause.
This unique hue from the Benjamin Moore color collection is a gray paint color with strong blue undertones.
It offers an elegant blend of several undertones roughly emulating the surface color of steel wool, hence its charming name.
Stepping away from the traditional spectrum of neutrals, Steel Wool boldly strikes out on its path.
With a Light Reflective Value (LRV) score of 20.73, it shows up as a somewhat deep shade under natural light, which can create an intimate ambiance in any room.
When selecting any space, Location, Lighting, and existing elements come into play! So, consider all influences before finalizing this captivating charcoal gray color for your home spaces.
Also Read: Benjamin Moore Gray 2121-10 [Latest Paint Color Review 2023]
The Undertones of Steel Wool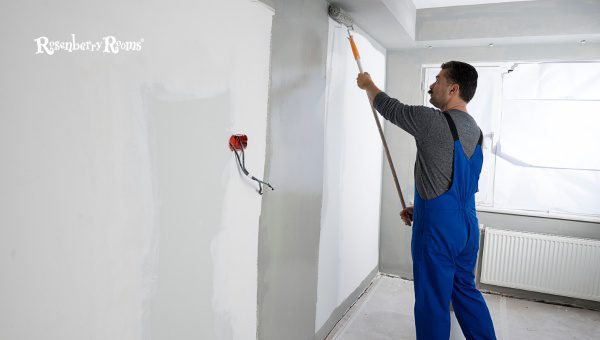 A good lipstick, like good paint, is all about the undertones, and Steel Wool by Benjamin Moore has undertones so luscious you'd want to wear them.
At first glance, you'll notice that Steel Wool features a predominant gray-brown undertone. This gives the color a rich depth that other grays often lack.
However, beneath this richness hides an undertone of blue that manifests itself subtly under varying light conditions. This characteristically 'cool' undertone adds a quiet brilliance to the color and can dramatically highlight its inherently moody aesthetic.
This blue can exhibit faint green hues under specific lighting nuances. This surprising element enhances Steel Wool's versatility, enabling it to vibe effortlessly with diverse home decor styles from modern minimalists to boho chic enthusiasts.
The magically shifting spectrum of Benjamin Moore's Steel Wool shines a light on how much depth and complexity can be hidden in a single shade of paint. Keep its unique undertones in mind when planning out your interior palette.
The LRV of Steel Wool
Light Reflective Value, or LRV, is essential in deciding how a color appears in different lighting scenarios. So, let's delve into the LRV properties of Benjamin Moore's Steel Wool:
A color's LRV measures the amount of light it reflects and helps determine how light or dark it appears.
If you didn't know, an LRV score runs from 0 to 100, where 0 is absolute black and 100 stands for pure white.
Steel Wool has an LRV value of 20.73, positioning it comfortably on the darker side.
This deeper LRV suggests this hue could perfectly lend a cozy vibe to any space. Its mid-range depth places it aptly to create intimate spaces or dramatic backgrounds when used judiciously.
However, care should be taken while using this color in smaller rooms or rooms with limited natural light, as its deeper LRV can make them appear even smaller.
Consider the potential impact on your overall room vibe and choose carefully if you plan to use Steel Wool paint color.
Benjamin Moore Steel Wool: Interior Or Exterior?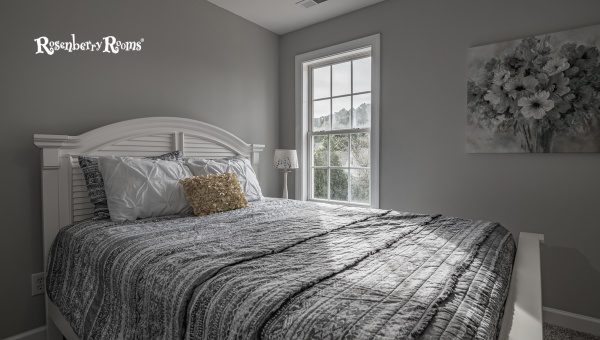 Steel Wool by Benjamin Moore is a versatile shade that can garner immense appreciation, whether used for interiors or exteriors. Let's dip our brush into this paint can and explore its most fetching features.
Interior Applications
Living Room: When introduced strategically in living rooms, it creates an inviting, sophisticated atmosphere. Paired with off-whites or creamy colors, it can transform the aura of your main room.
Kitchens and Bathroom: Highlights kitchen cabinets like no other and gives a chic look to bathroom walls. Perfect for those who dare to drift from traditional kitchen themes.
Bedroom: Steel Wool makes your bedroom feel cozy and modern at once. Especially highlighting features like an accent wall or well-dressed windows.
Exterior Applications
Borders on brilliance when applied strategically on exterior surfaces such as:
Fences: Modernize your backyard fence with the beauty of Steel Wool. It pairs perfectly with natural elements such as grass and plants.
Home Exteriors: Whether you aim for a modern chic or farmhouse aesthetic, Steel Wool could be the color that harmoniously unites all visual elements of your home exterior.
Outdoor Furniture: Revamp your old outdoor furniture with this color. You would not want to miss the charm of steel wool in your outdoor sitting area.
Benjamin Moore's Steel Wool offers equally stunning indoor and outdoor applications, reminding us why it's been a beloved selection of homeowners nationwide.
Where Can You Use Steel Wool Paint Color in Home?
Paint color usage isn't just about finding a color that looks nice; it's about finding a color that works well within the context of your spaces.
Fortunately, for a versatile shade like Benjamin Moore's Steel Wool, it can be seamlessly woven into most areas of your home.*
In the Living Room
The living room should be considered when considering where to implement Steel Wool, given its blue undertones and intermediate LRV.
This paint color can create an inviting, dramatic atmosphere when applied to living room walls. It works wonders with lighter-colored furnishings and natural wood accents.
In the Kitchen
Not all colors are poised for use in kitchens, but Steel Wool cuts beautifully! This moody shade can do wonders if you want to break away from the traditional white or pastel kitchen palette and infuse a more sophisticated vibe into your space.
In Bedrooms & Bathrooms
Bedrooms and bathrooms are often overlooked in terms of pulling off bold colors such as Steel Wool. But when paired appropriately with specific accent colors (say pastels or creamy whites), it can create a mesmerizing effect.
Benjamin Moore's Steel Wool 2121-20 is an attractive choice due to its ability to adapt to varying home spaces.
Whether you're considering updating your usual white walls or want a contrasting accent wall - this captivating gray-blue is worth considering.
Also Read: Benjamin Moore Trout Gray 2124-20 [Paint Color Review 2023]
Has Steel Wool Gained Popularity as a Paint Color Choice?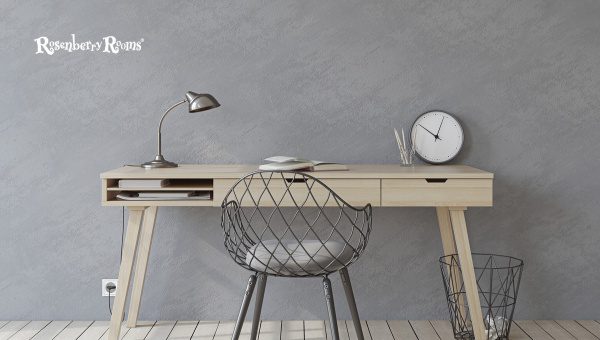 Over the past few years, Steel Wool has been on the rise as an alluring choice for homeowners who crave audacious elegance.
Given the current leaning toward creating distinctive interiors, this complex color has surged in popularity.
Its capacity to elicit an air of sophistication with a touch of whimsy has made it increasingly favorable amongst designers and homeowners alike.
Whether your home is a vintage cottage or a modern loft, this adaptable hue fits in seamlessly.
Every day, more people discover the magic within Benjamin Moore's Steel Wool 2121-20 and integrate this captivating shade into their homes.
Intriguing yet comforting, Steel Wool is indeed riding the crest of popularity in contemporary interior design colors.
What Colors Go Well With Steel Wool?
One of the greatest assets of Steel Wool is its harmonizing solid ability. While it can stand alone in all its understated beauty, it truly shines when matched with specific colors.
Let's explore some wonderful color combinations that work perfectly with Benjamin Moore's Steel Wool:
Off-White Paint Colors
The clean, fresh vibe of off-white colors marries beautifully with the richness of Steel Wool. Try matching it with Benjamin Moore's Swiss Coffee OC-45.
This classic off-white complements Steel Wool's cool grays and blues by lending a softly balanced comfort to any space.
Darker Gray Paint Colors
Darker gray hues act as an extraordinary accompaniment to our choice of color. Harmony between these tones will exude charisma and charm.
Consider a deep gray tone like Benjamin Moore's Kendall Charcoal HC-166 for timeless sophistication.
Greige Paint Colors
Grosgrain is an impeccable blend of grays and beautiful beiges, forming an upscale neutral color palette when combined with Benjamin Moore's Steel Wool.
A choice pick can be Benjamin Moore's Revere Pewter HC-172, a light greige paint color that lends an air of effortless elegance to your home decor style alongside Steel Wool.
Benjamin Moore Steel Wool: Warm or Cool Paint Color?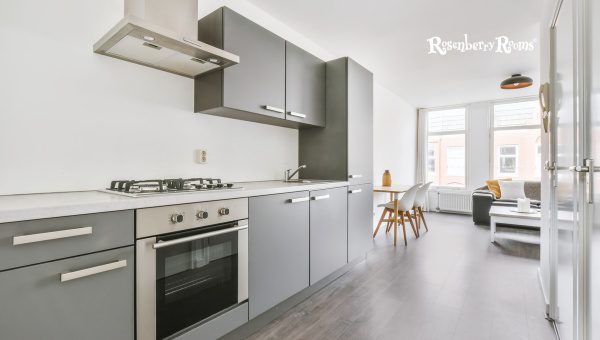 Understanding a paint color's temperature - whether it leans towards the warm or cool side of the spectrum - is crucial when choosing a paint color for your home.
Benjamin Moore's Steel Wool can be categorized as an excellent paint color based on its undertones and overall shade characteristics. Here's an in-depth look:
Warm
Trends in warmer colors often sway towards hues reminiscent of sunshine, sand, and fire. Terracotta oranges, earthy browns, and vibrant yellows are classic warm-toned colors.
Steel Wool does not fit this category due to its significant lack of detectably warm undertones such as reds, oranges, or yellows.
Cool
On the other side of the spectrum reside cool tones. They often evoke thoughts of fresh mornings, winter skies, clear waters, and more. Icy blues, refreshing greens, and crisp purples are staples of this family.
Based on these characteristics, Benjamin Moore's Steel Wool fits seamlessly under the umbrella term 'cool colors.'
It possesses a notable blue undertone; this subtle inclusion of blue grants Steel Wool a cool-toned demeanor despite its assertive charcoal gray primary.
While it flirts with different hues under varied lighting conditions, Benjamin Moore's Stone Wool is predominantly luxuriously deep yet undeniably cool, hence, if you enjoy the calming vibe offered by more fabulous shades.
Similar Colors to Steel Wool
If the beauty of Steel Wool has intrigued you, but you'd like to view close alternatives, I have got you covered.
Here are two similar shades from the house of Sherwin Williams, a renowned paint manufacturer.
Sherwin Williams Serious Gray SW 6256
Sherwin Williams Serious Gray is an intriguing option for those who love the shadowy depth of Steel Wool.
This color boasts a balanced blend of gray and blue undertones.
Due to its near-neutral base, it performs exquisitely under varying degrees of light.
Pair this color with crisp whites for trim or offsets for a clean look.
Sherwin Williams Software SW 7074
Alternatively, Sherwin-Williams Software could be your pick for a more profound yet cool-toned color.
This hue carries darker gray undertones mixed with excellent cool blues.
The complexity and richness of this color lend it superb versatility across different decor styles and themes.
Pair this sophisticated shade with creamy neutrals for your room trims or translucent to seamlessly balance its profound color tone.
Steel Wool: Trim Colors
Whether adding clean, crisp lines or giving your walls a polished finish, the right trim color can make a world of difference with Steel Wool.
It's crucial to balance and complement Benjamin Moore's Steel Wool with the ideal trim color to enhance its unique characteristics. Let's skim through some suitable trim colors along with their distinctive properties:
Sherwin Williams Creamy SW 7012: A delectable warm off-white paint color that brings out a soft richness in its palette. When partnered with Steel Wool, it balances the cool undertones splendidly while adding a cozy feel to any room.
Benjamin Moore Cloud White OC-130 Or CC-40: A timeless white paint, which, when used as a trim with Steel Wool, creates refreshing and sophisticated results that exceed your expectations.
Benjamin Moore Decorator's White OC-149: This is one classy way to highlight the architectural details against the vibrant backdrop of Steel Wool. The decorator's white has comparatively cooler undertones that pair well with this blue-gray paint.
Benjamin Moore Chantilly Lace OC-65: Hailed as a pure white paint without coming off too sterile or stark, Chantilly Lace presents an exceptional choice for trims, lending an appealing contrast against the deeper profile of Steel Wool.
Benjamin Moore White Dove OC 17: This is an off-white color with subtle gray undertones mirroring those found in Steel Wool. It bestows the perfect blend of softness and brightness as trim against this robust shade.
In choosing which trim color suits best with Benjamin Moore's Steel Wool, consider how each hue will harmonize or juxtapose against primary colors in your room.
Experimenting with test patches can be worth its weight in gold, so don't shy away from that methodology.
The Reason to Sample Before Full Paint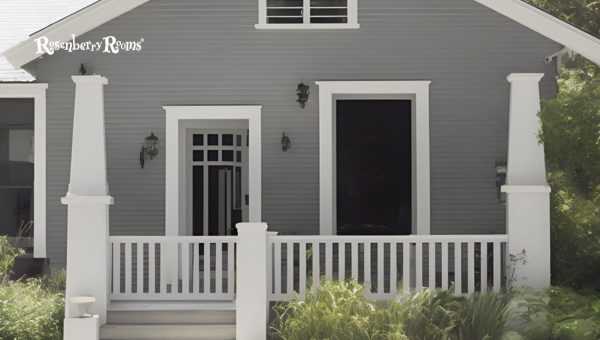 Sampling the paint before purchasing a total amount is indeed an intelligent play. Not only does it save you from any potential regret post-painting, but it also helps identify the actual color in your specific location and lighting condition.
Lights and Shadows: A paint chip cannot tell the whole story - how a color behaves under different natural and artificial lighting.
Variation with Time of Day: A sample can reveal how a color transitions from dawn to dusk.
Room Elements: It aids in understanding how well it meshes with other room elements like furniture, flooring, or even accessories.
Trial Basis: Sampling the paint lets you live with the color for a bit before committing fully.
Color Confidence: Lastly, seeing that splash on your wall gives you confidence in your final choice!
So, consider Benjamin Moore's samples - do dare to test before you invest! Doing that will prevent you from falling into the 'Color trap.'
FAQs About Steel Wool 2121-20
Is Benjamin Moore Steel Wool 2121-20 suitable for small spaces?
Yes, although as a darker tone with an LRV of 20.73, Steel Wool can make smaller or lower-light rooms appear more confined.
Can I use Steel Wool as an exterior paint color?
Absolutely! Steel Wool exhibits versatility as it works well on exterior surfaces, lending a contemporary look to your home facade.
What is the comparative price range of Benjamin Moore's Steel Wool paint?
Steel wool aligns with the usual Benjamin Moore price range, often varying based on factors like finish and quantity. It's always best to check with your local store for real-time information.
Can this color work in a child's room or playroom setting?
While the sophisticated character of Steel Wool may suit adult bedrooms more, consider using it as an accent wall in children's spaces for balance and depth.
What does Steel Wool pair well with in terms of trim colors?
While many options are viable, some popular choices include creamy off-whites like Sherwin Williams Creamy SW 7012 or stark whites like Benjamin Moore Chantilly Lace OC-65.
Conclusion
Benjamin Moore's Steel Wool 2121-20 is a wonderfully complex and adaptable paint color, capable of transforming any space.
From its mysterious blue undertones to its rich depth and cozy vibe, it is more than just a can of paint; it's an invitation to feature resilience, sophistication, and comfort in your home spaces.
This excellent neutral color can swiftly elevate your home aesthetics when incorporated thoughtfully into interiors or exteriors, paired with the proper trim colors, and tempered by the correct lighting conditions. In essence: Steel Wool 2121-20 - A stunner on every wall!