As an avid sofa enthusiast and someone who is always on the hunt for the perfect blend of comfort and style, I knew I had to sit down and share my Benchmade Modern Skinny Fat review with all of you.
If you are anything like me, you're constantly eyeballing gorgeous sofas in magazines and interior design blogs, dreaming about finding the perfect one that meets all your expectations.
Today, I'm elated to put forth my opinion about the Benchmade Modern Skinny Fat Sofa, because honestly, it's not every day that you find a piece of furniture worthy of such praise!
Combining luxurious comfort with a sleek minimalist design, the Benchmade Modern Skinny Fat line has attracted quite a following in recent times.
Intrigued by what all the fuss was about - not to mention that delightfully whimsical name they've adorned it with - I decided to give it a go myself.
So grab your favorite beverage and settle into your own comfy seat as we delve deep into what makes this particular sofa stand out among its contemporaries.
Introduction to Benchmade Modern Skinny Fat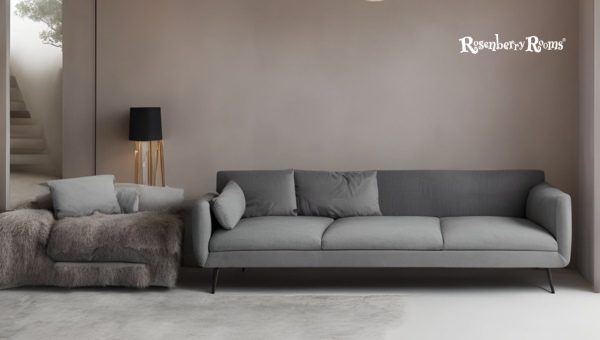 Navigating through the labyrinth of options in the sofa market can be a daunting task. However, when I stumbled upon the Benchmade Modern Skinny Fat sofa, its name wasn't the only thing that caught my interest.
The Skinny Fat line by Benchmade Modern is not just your regular run-of-the-mill furniture. What sets it apart is its seamless blend of chic design, comfort, and flexibility.
My Encounter with the Skinny Fat Sofa
One fine afternoon, whilst casually perusing an online furniture catalog, I crossed paths with a sofa that demanded a second look - and quite rightly so!
Benchmade Modern Skinny Fat is a whimsical name attached to an intriguing product. Despite being encrusted with expectations from previous high-profile couch conquests, I decided to take the plunge and order it.
Picture this: A generously deep seat and notably plush cushions atop a sleekly designed frame that exhibits both modern minimalism and timeless elegance all at once. Sounds too good to be true? Stick with me as I walk you through my experience.
First Impressions Count
The delivery was prompt and hassle-free – I was already off to a good start indeed! After some easy assembly (ideal for non-tech savvy people like myself), there it was, majestically sitting in my living room - my brand new Skinny Fat sofa.
My first impression? Impeccable quality meets undeniable comfort! Dressed in a sturdy fabric that felt soft-to-touch yet promised longevity (an important quality when you tend to host as much as I do), this handsome specimen was more inviting than any piece of furniture has any right to be!
Allow me to give you a 'couch tour' if you will:
| Feature | Description |
| --- | --- |
| Width | Customizable from 65" up to 120" |
| Depth | A generous 37" |
| Height | Approximately 33" |
| Layered foam or down-filling option | Layered foam or down filling option |
(All dimensions are specified on their website)
One can't help but appreciate its minimalistic elegance. The armrests are sleek yet comfortably sturdy; it seems like they've found a balance between aesthetics and functionality most fail to achieve.
As for the seating area itself – oh boy - you sink in just enough without feeling swallowed by the cushions.
And here's another delightful aspect of Benchmade Modern's customer service: customizable options galore!
Adventure into personalizing your own couch choosing not only its dimensions tailored perfectly for your space but also picking from a range of fabric colors available on their website.
Change is often looked at warily; believe me, after many rounds of tryouts with different sofas over time, I could understand why venturing beyond conventional tastes can arise apprehension among many furniture shoppers today.
But after experiencing this gem from Benchmade Modern first-hand, let's just say my views have decidedly changed. And yes, first impressions most certainly do count!
Delving into the Design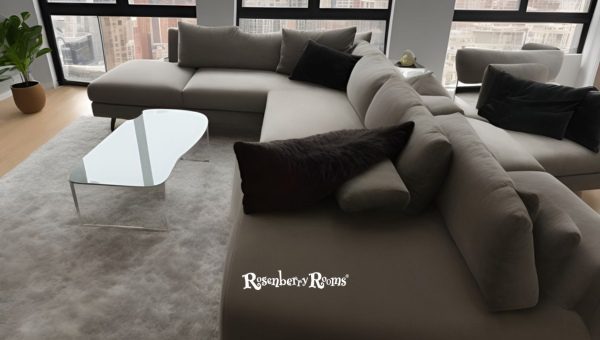 When I first laid eyes on the Benchmade Modern Skinny Fat Sofa, what struck me was its incredibly distinctive aesthetic.
An intricately balanced blend of modern minimalist and timeless mid-century design, this sofa certainly knows how to make an impression.
The Skinny Fat boasts a clean, sleek edge with narrow arms and back, hence the appropriateness of its Skinny moniker.
This sleek design means that it effortlessly fits into a variety of décor styles - from contemporary apartments to more traditional family homes. It's truly versatile in its appearance - something I greatly appreciate.
The Significance of Customization
One thing I genuinely love about Benchmade as a brand is its flexibility when it comes to customization. They understand that we all have different needs and preferences when it comes to our furniture, and that broad cookie-cutter options simply won't cut it for many of us.
For instance, for the Skinny Fat sofa, the customization possibilities are practically endless! They offer a whopping 126 different fabrics that you can choose from for the cover – talk about spoilt for choice! The fabrics range from micro velvets, and linens to cotton blend textures and color variations that seem endless.
What's more remarkable is their unique sizing choice which proves very accommodating to various room sizes and customer needs. You get options like:
83" Sofa
96" Sofa
120" x 120" Corner Sectional (I went with this one)
After scouring through numerous upholstery choices (and consulting a few scraps of fabric I'd hoarded), I finally opted for what felt right for my living room aesthetics while considering functionality at the same time -- how easy it would be to clean and maintain in terms of fabric texture choice.
A Testament to High-Quality Materials
Let's talk about what's inside this sleek exterior. Here's something that sets Benchmade Modern apart - they don't skimp on quality when it comes to what goes underneath those pretty covers.
The cushions are made from high-resilience foam lined with synthetic down padding which provides remarkable comfort without compromising on firmness or sagging with time.
Alongside this is a really well-executed hardware component; kiln-dried hardwood makes up the frame which ensures durability over time. This isn't just any ordinary wood either – kiln drying ensures lower moisture content, keeping warping at bay while providing sturdiness you can count on.
Their use of sinuous springs adds both durability and comfort – gone are the days when you'd sink right into your couch never to rise again!
For me personally, sourcing high-quality materials ultimately spills over into creating a superior product – something you can witness firsthand with Benchmade Modern's Skinny Fat Sofa.
All these aspects speak volumes about not just the thoughtful design but also the meticulous execution behind every Skinny Fat sofa crafted by Benchmade Modern.
Comfort and Daily Experience
After a hectic day of work, one should be able to collapse on the couch and just let the troubles of the workday melt away.
And that's one thing I wanted to cover in this Benchmade Modern Skinny Fat review. Now, having lived with it for quite some time, here is my extensive take on it.
Evaluating the Comfort Level
When I moved into my new home, I was fascinated with the design aesthetics but still apprehensive about how comfortable these sleek loungers would be.
I mean, beautiful furniture is great, but comfort is king! Having spent countless hours sprawled out on it, from movie nights to reading marathons and even inadvertent naps, I can now confidently say that they deliver supreme comfort.
Looking good on the outside doesn't necessarily mean it would deliver where you need it most - comfort. The Skinny Fat sofa bucks that trend completely. It's deep seating and plush back cushions provide all-encompassing coziness.
Whether you're sitting upright or stretched out in full lounge mode, the supportive foam core wrapped in thick trillium makes for an unparalleled seating experience.
An extra tidbit worth mentioning would be about those 'throw pillows'. They aren't just for show; you can use them to prop yourself up or squeeze them if you're into that. And boy do they come in handy during those weekend Netflix binges!
Sofa Durability in Day-to-Day Use
And then we get to durability - another crucial angle to cover when evaluating any long-term investment like this one. Yeah sure, it's really comfortable but how will it hold up over time?
Let me preface this by saying that I live with two toddlers and a dog who have all taken their turns using the sofa as anything from a makeshift bed to a launching pad and everything in between. Despite all this wear and tear inflicted upon it daily by my not-so-delicate troupe, this sofa has held up like a champion.
The fabric doesn't easily succumb to scratches or rips which means pet owners won't have anything to worry about. Beyond its resistance to surface damage, Skinny Fat's frame structure exhibits no sagging or shifting whatsoever even after all this time which testifies to its well-built construction undoubtedly.
Speaking of cleaning, spills wipe up quickly without leaving stains due to its high-quality performance fabric used in upholstery - something any parent (or honestly just anyone) can appreciate!
When you buy a Benchmade Modern Skinny Fat Sofa you aren't merely buying an aesthetically pleasing piece of furniture but a sturdy investment built with quality material guaranteed for regular use without concern.
I am sincere when I say this - living with the Benchmade Modern Skinny Fat Sofa has been nothing short of an absolute pleasure!
Whether we're talking from the perspective of comfort or durability aspect; whether your daily life involves roughhousing kids or lovable pets; this sofa stands as proof that there is indeed such a thing as having your cake and eating it too!
The Skinny Fat's Value for Money
When looking at purchasing a new piece of furniture, especially a significant one like a sectional sofa, there's always that all-important factor to consider – affordability.
Yes, we all want comfort; yes, we all want quality, but none of these matter if the price tag makes your bank account weep.
So let's talk numbers and put this in perspective - Benchmade Modern Skinny Fat sofas start around $3,000 for a simple two-seater but can go up to $6,500 or more for larger sectionals. Now I know what you're probably thinking - isn't that expensive?
Comparing Costs with Other Sectional Sofas
The best way to assess whether Skinny Fat is providing reasonable value for money is to compare it with other similar products in the market.
Suppose we look at comparable high-end brands like West Elm or Pottery Barn. Their quality sectionals are priced similarly - generally starting in the low $2000s and going up from there based on size and customization options.
However, if you were considering more mid-range offerings from companies such as Ashley Furniture or IKEA, sectional sofas typically range from as little as $500 upwards to around $2,000. Quite frankly though, the quality difference is noticeable - especially when it comes to durability and overall comfort.
So yes - compared to lower-tier brands, Benchmade Modern's Skinny Fat line might seem steep. But if you're comparing apples-to-apples with other top-notch brands that also provide high-quality comfortable furnishings made with durable and luxurious materials – well then folks, it seems quite justified!
The Final Verdict - Is it Worth the Investment?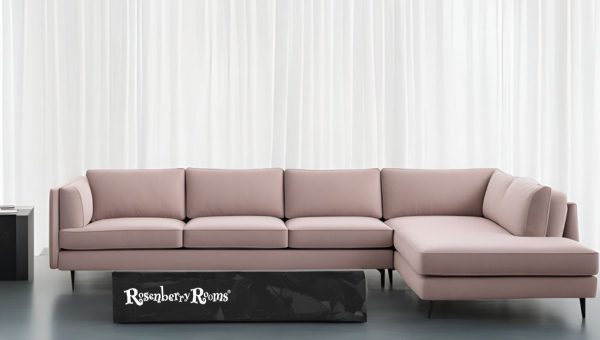 This brings us to our final question – knowing all this information about pricing comparisons is the Benchmade Modern Skinny Fat worth your hard-earned cash?
In my experience - absolutely!
Why you may ask? Let's see:
Luxurious Comfort: With firm yet custard-soft cushions (yup that's a term), diving into your Sofa after a long day feels like heaven!
Quality: From stain-resistant fabrics to solid wood frames designed for longevity- everywhere you look you'll notice premium touches.
Customization: Whether you need dimensions tweaked or desire different upholstery options – they've got you covered.
Timelessness: Bold but not brash; Modern yet not monotonous – an aesthetic that ties together any room!
My advice? Consider your furniture an investment just like your home because choosing quality pays off in terms of longevity and satisfaction. To sum it up aptly I borrow from the wisdom of Benjamin Franklin who famously stated "The bitterness of poor quality remains long after the sweetness of low price is forgotten."
Yes— The Benchmade Modern Skinny Fat Sofa may command a relatively high price tag but given its exceptional quality coupled with stunning aesthetics and immense comfort; it's a cost that warrants consideration indeed!
An aspect I particularly loved about the Skinny Fat Sofa by Benchmade Modern was the flexibility of arrangement. Immediately after placing the orders and while waiting for them to reach my doorstep, I found myself wandering around the living space, imagining potential spots for this piece. Ideas flooded in.
Not only would this fit perfectly in my living room, but it also had the potential to adorn even the most awkward nook as a statement piece.
So, let's dive into how I actually configured the Skinny Fat Sofa in my place!
How I Configured My Skinny Fat Sofa
When it arrives at our home, furniture is rarely ever placed at its permanent spot straight out of the box (and if yours do - kudos to you!). More often than not we shuffle things around until we achieve that sweet spot of functionality, aesthetic appeal, and ease of movement.
As for my Skinny Fat Sofa, thanks to its modular build, it offered a multitude of configuration possibilities. It is comprised of several elements:
Arm Chairs selection at left or right orientations - essential building blocks to shaping up your desired sofa design; Armless sections – giving a choice to expand; a bumper that helps forge an L-shape sofa; and an ottoman adding an optional extension or standalone element.
This multitude of choices invited some procrastination – but mostly because I wanted to see all the ways this beauty could fit into my home! To keep track, maintaining a sort-of-layout diary seemed like a good idea where each experiment with distinctive layouts is recorded with each layout's pros and cons noted.
Experimenting with Different Room Layouts
Reconfiguring room layouts became almost like a hobby during this period. The onset of this interest was propelled by two factors: one being curiosity — does it look good here?
Ah! What about there? And another reason was entailed in assessing comfort — does this spot make TV viewing comfortable? Is enough daylight streaming in if it goes near that window?
In living room scenarios, for example:
The first shot was having it oriented toward the TV and backed up against the once-blank wall where paintings have now found their new home.
An alternative setup had me slide it against wide French windows for beautiful outside views while sipping on morning coffee nestled on its comfy cushions.
The third layout kept it central — dividing my large open floor plan into distinctive living and dining spaces.
Bedroom scenes were delightful too:
In a vast master suite corner paired up with a floor-standing lamp for a cozy reading nook.
A sudden guest bed while doubling down as under window lounge seat.
Key Features That Stood Out to Me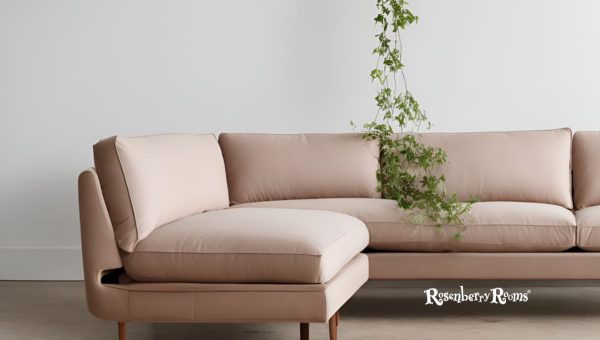 One thing that I quickly learned when diving into the world of Benchmade Modern is their dedication to personalization. This feature alone sets the Skinny Fat Sofa apart from many competitors.
Personalizing Your Sofa – Customizable Dimensions and Fabrics
Most sofas available in the market come with preset dimensions. This means if you have a smaller living area or a unique space, getting a sofa that fits perfectly can be quite a challenge.
With Benchmade Modern Skinny Fat Sofa, this problem doesn't arise. The company offers a multitude of size options, ensuring you get to choose according to your exact living room dimensions.
When placing an order, you can simply select from 60", 72", 84", 96", and up to 120" in size. This range in customizable options ensures that this nifty couch will neatly fit into nearly every imaginable space.
This incredibly personalized approach extends further into their fabric selection, making it all the more fabulous!
As someone with particular tastes when it comes to home decoration, I found their selection of fabrics to be impressively diverse (offering over two dozen different options).
From microfiber options for those who prefer easier cleanup (like me!), velvety softness for the luxury-seekers, or different hues for color-conscious individuals — they've got it all covered.
The Element of User Friendliness
Benchmade Modern does an excellent job of not just providing customization options but also ensuring they are user-friendly.
On their official website, selecting your preferred configuration is a breeze. Users can easily specify overall width and depth along with seat height and cushion fill as per preference.
Next comes fabric choice; each is presented clearly with an accompanying image so you can virtually feel and visualize your potential new sofa friend!
It doesn't stop there: if you're like me, who needs to see before believing (especially while shopping online!), Benchmade Modern has got our backs too!
They offer up free swatches upon request for us discerning folks who like absolute certainty when gambling hundreds of dollars on a piece of furniture - this shows they understand customer needs at every level.
To me, user-friendliness goes beyond ease of use; it also encompasses customer service. While my Skinny Fat Sofa buying process was smooth sailing throughout, I did have a couple of queries regarding fabric care which were promptly and satisfactorily addressed by their support team underlining their commitment toward exceptional customer journey experience throughout customers' interaction with them!
All these features certainly amplified my buying experience and took it beyond mere transactional interaction - something that truly set apart my Benchmade Modern Skinny Fat sofa journey!
Potential Drawbacks To Consider Before Buying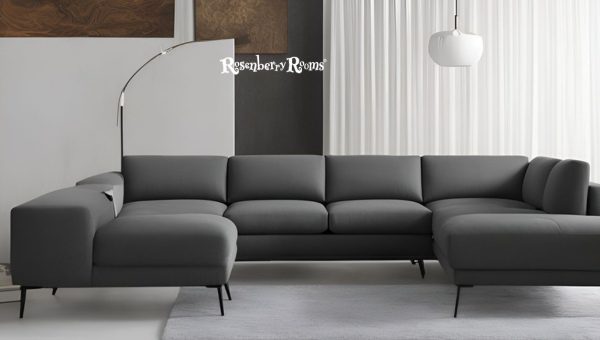 In my enthusiastic dive into dissecting the merits of the Skinny Fat Sofa, let's not forget to discuss potential drawbacks that are equally crucial for making an informed decision.
You see, no product is perfect, and assessing where a product might fall short is something I believe in wholeheartedly.
Dealing With Customer Support And Delivery
Like many of you, I've often found myself grappling with ineffective customer support. Even with big-name brands, it can sometimes feel like navigating through a labyrinth. With Benchmade Modern though, I was pleasantly surprised, but there were caveats.
When choosing this Benchmade marvel, please note that customized items could take longer than expected. It's not uncommon for delivery dates to get pushed back by several weeks or even months owing to their meticulous crafting process or logistical hold-ups.
The available customer support for the Skinny Fat Sofa is satisfactory but leaves room for improvement. Response times can vary notably depending on how you get in touch with them. While emails usually receive a response within 24-48 hours - a perfectly acceptable interval - encounters over phone-called customer service are largely hit-or-miss.
Expect delays if you wish to speak directly with representatives during busy periods. This rang particularly true when addressing specific queries about shipping intricacies or fabric customization options.
Pro tip: Always double-check your order details (dimensions, color) before moving forward with production to avoid long waiting periods because once an order has been placed it can't be canceled or returned unless defective due to their made-to-order business model.
Understandably these aspects might be a significant concern for some potential buyers more accustomed to instant gratification from off-the-shelf furniture purchases.
At the end of the day, it all comes down to striking a balance -- if you're willing to wait for your customized piece and don't mind occasional hiccups in reaching out to customer support, this gorgeous sofa might just be worth its while keepin' cozy in your living room.
FAQs About Benchmade Modern Skinny Fat Review
What makes the Benchmade Modern Skinny Fat sofa stand out?
It's the unique blend of minimalist design, maximum comfort, and unique customization options that set it apart.
Is the Skinny Fat Sofa durable for daily use?
Yes, it features high-quality materials and builds, ensuring long-term durability even with heavy use.
How does the pricing of the Skinny Fat sofa compare to other brands?
While it might lean a bit on the pricier side, the quality and versatility it offers justify its price tag.
Do I have to assemble the Benchmade Modern Skinny Fat sofa myself?
No, Benchmade Modern offers a white glove delivery service that includes full assembly.
Can I customize my Skinny Fat Sofa according to my needs?
Yes, you can extensively customize your sofa from dimensions to fabric choices to fit your space and style perfectly.
Conclusion
There you have it, my Benchmade Modern Skinny Fat review in all its glory. I hope this journey through the ins and outs of this wildly popular sectional sofa has given you some valuable insights.
And remember, while this piece certainly carries a higher price tag, the level of comfort and quality, not to mention customization that it offers is a worthy investment according to myself.
If you are on the hunt for a minimal yet plush sofa that reflects your personal style, provides optimal comfort, and stands the test of time - the Benchmade Modern Skinny Fat Sofa might just be your perfect match.
After living with it for some time now, I can sincerely say that getting up off it requires more willpower than one could expect! Step into the wonderful world of Benchmade Modern yourselves and let me know what you think!