Delving into the world of furniture shopping can be daunting and occasionally even frustrating, especially when you're searching for that perfect blend of style, comfort, and durability. That's why my Apt2B Melrose sectional sofa review will certainly make a compelling read.
This has been my most recent investment in furniture, and let me tell you, it was worth every penny! Its design makes it not only a visual treat but also turns it into the absolute centerpiece of cozy conversations and memorable moments.
As I grappled with countless options out there, something in this particular piece seemed to whisper home. So allow me to share my own experiences with this incredible product so that you too can make an informed choice for your living space.
Trust me when I say this, the Apt2B Melrose sectional sofa is not just another piece of furniture; it's an experience worth relishing!
The Unboxing: First Impressions of the Apt2B Melrose Sectional Sofa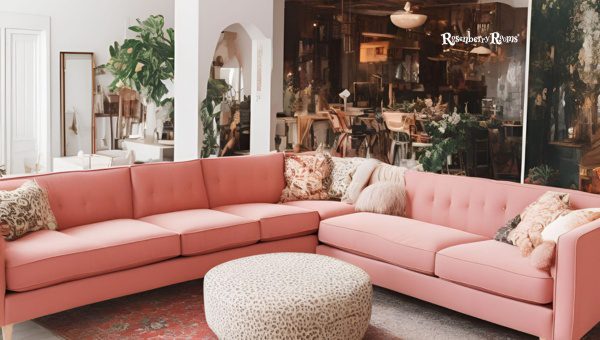 Pulling off the protective packaging, my initial encounter with the Apt2B Melrose sectional sofa was certainly an experience to remember. The effortless elegance that it radiated instantly piqued my interest and stood testament to its high-end design.
Minimalist and Sophisticated Design
As someone who appreciates simplicity paired with modern aesthetics, the clean lines and understated color of this sectional sofa effortlessly caught my eye.
Embodying a minimalist approach, it exhibited no excessive details or outlandish elements, making it a perfect addition to any contemporary space.
Apt2B has indeed done a commendable job in orchestrating a piece that blends in and stands out simultaneously.
With tapered wooden legs lifting it slightly above the floor and subtly detailed tufting along the backrest, this Melrose sectional sofa adds a touch of sophistication without overdoing it or leaning towards ostentation.
The plush cushions accentuating the sleek frame are not only inviting but also promise optimal comfort.
Moreover, I love how multi-functional this piece is - whether you want to use it as an island for your social gatherings or a cozy movie night retreat; this sectional has got you covered!
Unbeatable Initial Comfort Level
If there's something more captivating than its design, it must be the initial comfort level of this sofa! As soon as I sunk into its generous seating depth, I knew I had made the right choice.
Following my tedious furniture hunt - both virtual and physical - locking onto this wasn't just about style but prioritizing comfort too. And let me tell you; it rightly delivers on its promise!
The back cushions perfectly support your back while maintaining their shape – an essential feature for long-term use - and offer exceptional back support even during prolonged sitting periods.
Add to that resilient foam seat cushions offering cloud-like feel; let's just say staying put on this couch is far from challenging.
To sum up my first impressions: The Apt2B Melrose sectional sofa seemed more than capable of living up to its name – oozing classiness from every angle while ensuring unmatchable comfort throughout.
This dapper piece of furniture is undoubtedly a masterpiece crafted by skilled hands for ultimate convenience.
Diving into the Details of Design and Craftsmanship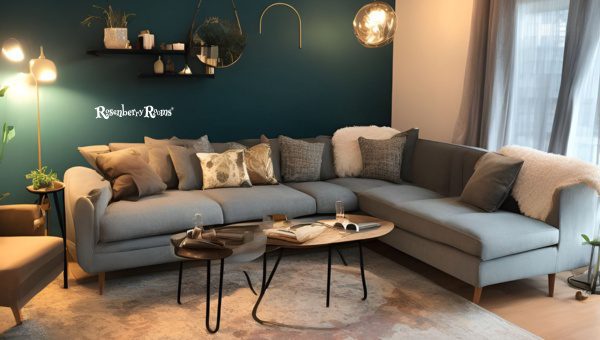 Underneath the sleek exterior, there's a whole symphony of details that contribute to what makes the Apt2B Melrose sectional sofa truly magnificent.
It's time we dig deeper into those subtle elements that might not grab your attention initially but play a vital role in making this piece stand out.
Material and Build Quality
Quality is fundamental to any product, and with furniture, it's no exception. A sectional sofa should not only look good but also withstand the test of time. Apt2B indeed has excelled in this aspect by meticulously selecting fine materials for their Melrose sectional sofa.
The structure of this elegant piece is framed with kiln-dried hardwood - a robust material known for its durability and resistance to warping. This means you can anticipate stability and longevity in one delightful package!
The softness you feel when you first touch the fabric isn't an illusion - it's actually a result of using high-quality textured woven fabric that is both comfy and resilient.
Furthermore, as someone who values eco-friendly choices, I was pleased knowing that the foam they used for the cushioning was certified by CertiPUR-US, which indicates it does not contain harmful substances like lead, mercury, or other heavy metals.
Innovative Features and Added Functions
Let's admit it; we live in an age where multifunctionality carries immense value. And furniture pieces should not be exceptions.
Apt2B gets brownie points here with their Melrose sectional sofa targeting convenience while redefining stylish lounging. So what are these promising features? Let me elaborate:
Reversible Chaise: One brilliant feature that deserves appreciation is the reversible chaise. This means you can easily flip between left or right orientations as per your liking or room setting.
High Density Foam Cushions: The cushions are made from high-density foam which seamlessly strikes a balance between firmness and comfort.
American Made: Rooted in pride for manufacturing within home soil, Apt2B ensures excellent craftsmanship while contributing towards local employment – recall their slogan; "Made in the USA".
To sum up this section - if you're someone particular about quality material, build-quality and innovative yet practical features then rest assured - Apt2B Melrose Sectional Sofa has got them all covered.
A Week in with My Apt2B Melrose Sectional Sofa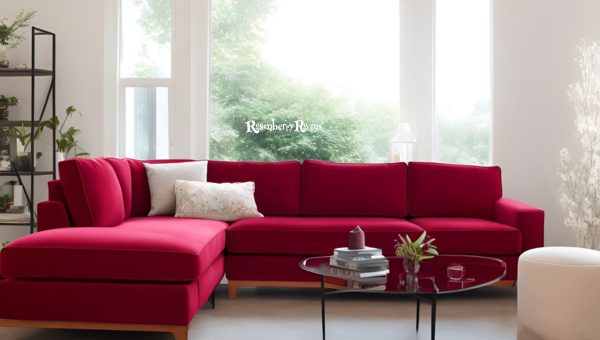 After a week with the Apt2B Melrose sectional sofa, I was sure of one thing – sometimes love at first sight really does exist! Wondering why? Stick around as more intimate details are about to unfold!
Adapting to Different Spaces
One of the key advantages of this sophisticated piece by Apt2B lies in its subtle yet flexible style, effortlessly blending in with different settings or spaces.
Be it a simplistic, modern theme or a room rich with plush textures - this sectional sofa stands confidently complementing various aesthetic palettes.
The joy didn't stop there! The reversible chaise feature has got to be my personal favorite. With this clever design, no longer did I worry about whether the chaise would fit on the right or left side of my room.
Whether you need variations due to regular room rearrangements or are moving into a new place altogether, this one aspect ensures that your sectional adapts well, without sacrificing style or comfort!
Moreover, to cater to varied preferences and space considerations, Apt2B gives you the freedom to choose from three different sizes for your Melrose sectional – two-seater (86" W), three-seater (100" W), and aptly named Grand size (114" W).
For people wanting a larger couch experience without overcrowding their space - the two smaller versions could be just right!
Adjusting to Everyday Use
As days passed by and routine soaked in - movie nights, casual lounging after work hours or coffee sessions turned vivacious discussions- Atp2B's Melrose sofa has indeed been a silent partner in crime throughout.
My prime concern was regarding cushion sagging which usually comes with frequent usage over time. However, cheers to high-density foam cushions; they seem ready for such challenges! So far they have maintained their shape quite well.
In addition, longevity is also promised via stain-resistant fabric that helps maintain its newness even in the most chaotic households. An added bonus is its pet-friendly nature because let's face it; our hairy friends too deserve nothing but cozy lounging right?
Lastly, as someone who cherishes napping on couches every now and then – relaxation mode ON was just an understatement on this one!
Summing up my experiences after week-long use is straightforward enough – remarkable flexibility amidst different spaces combined with enduring everyday use comfortably while hinting zero compromises over style and sophistication - makes owning an Atp2B Melrose sectional sofa worth every step of this journey.
Analyzing the Comfort Level After Prolonged Use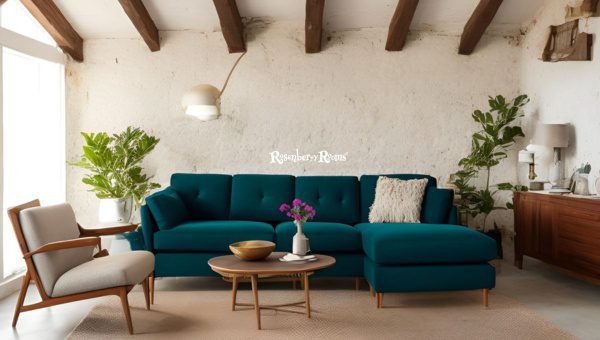 After several weeks of testing, it's time to delve deeper into the long-term comfort delivered by this prized piece. While most sofas impress with initial comfort levels, only the best will retain that comfort after persistent use over weeks and months.
As we sift through the Apt2B Melrose sofa's performance in particular areas, let's first begin with the heart of any sofa - its cushions.
Seat Cushion Analysis
The phrase 'sitting on a cloud' essentially comes alive once you give the Melrose sectional a try. Apt2B has done an outstanding job in creating an ideal balance between comfort and resilience with its high-density foam cushioning. Never too firm to feel hard nor too soft to sag quickly - just perfect for daily lounging or hosting.
After persistent use, often extending to several hours a day, surprisingly there hasn't been any noticeable deformity or sagging. This is likely due to the high resilience of the foam used - which bounces back easily maintaining impeccable shape without fail.
A little extra-deep seating feature (25"D) significantly heightens the 'nesting' experience and promotes leisure at its best. Adding hereto, you have a fabric cover that's not only soft but also stain-resistant thus bearing constant spills or unwelcome food droplets bravely.
Although I must add - prompt cleaning actions are recommended to guard against stubborn spots.
Back Support Reviews
Taking functionality beyond aesthetics - back support holds immense weight in defining any couch worth its salt! After extensive usage, my verdict leans toward impressive yet again!
The design language subtly incorporates a lumbar-friendly approach via slightly angled backrests and generously tufted back cushions.
Pair this with stuffed armrests offering apt support during those stretch-out-laze-around moments, it wouldn't be farfetched claiming Apt2B kept consumer welfare in mind while designing!
Despite your sitting style or duration—leaning back for catching up on favorite shows, working from home idle hours or chilling out—the consistent firmness maintained by cushions ensures ample back support eradicates uncomfortable tweaks or strains post prolonged usage.
To wrap things up — an analysis of long-term comfort brought forth nothing short of praise. Thanks to seat cushions verging upon cloud-like softness yet strongly resilient simultaneously and amplified by trustworthy back support – here's hoping your experience with Apt2B's Melrose sectional will be as gratifying as mine.
How Does it Fare With Guests? Get Ready for Compliments!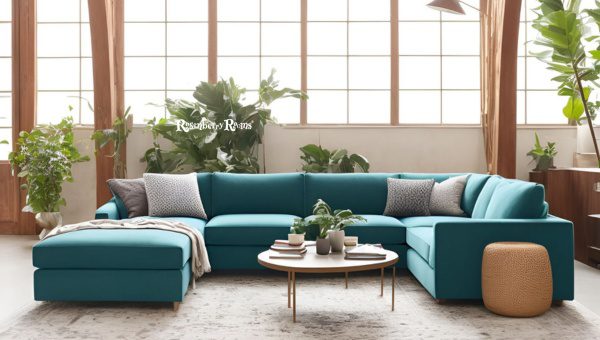 A sofa isn't just to pamper the homeowners; it's a hallmark of hospitality, naturally attracting wandering glances from your esteemed guests. So how did the Apt2B Melrose sectional fare here, you might wonder? Well, buckle up, because you're in for a compliment-flooded ride!
Reception From Houseguests
Trust me when I say this - my guests couldn't help but shower praises on this elegant piece of furniture! Whether their eyes traced the sleek silhouette or they simply collapsed onto the plush, comfortable seating - the delight wasn't unnoticed. "Where did you get this?" became an inseparable icebreaker whenever someone new visited.
And for those with a knack for impeccable craftsmanship, comments skipped towards applauding the sophisticated tufting along the backrest and appreciating the quality of fabric that somehow spoke class in hush tones! Unnecessary to mention - my living room boasted an uplifted aura ever since.
Event Hosting with the Apt2B Melrose Sofa
When placed generously amidst social events – be it family gatherings, casual hangouts with friends or a lively game night - rest assured as this sectional sofa smoothly transitions into being your hosting partner.
With its spacious and inviting design, it accommodates people comfortably without feeling overcrowded. Plus, its flexibility to align according to changed room arrangements (remember the reversible chaise feature!) made rearranging space quite hassle-free during larger gatherings.
Beyond its accommodating nature lies potential competition against your appetizers; owing to compliments centered around "how darn comfortable that couch felt!"
And let's not forget about those inevitable "Instagrammable" moments! Its simple yet chic design has repeatedly elevated my living space aesthetics on endless social media posts during numerous memorable occasions turning my humble abode into selfie-central!
Nowadays hosting feels incomplete without my perfect cohort – the Apt2B Melrose sectional sofa at its dedicated corner gracefully sprinkling charm around while ensuring unmatchable comfort!
To encapsulate - Drenched in compliments from swooned houseguests while winning over hearts at numerous events has duly marched Apt2B's Melrose sectional sofa into reverence territory.
So if you cherish gifting your guests pleasant surprises now and then – then investing in this one will indeed spin magic around.
Care and Maintenance of the Apt2B Melrose Sectional Sofa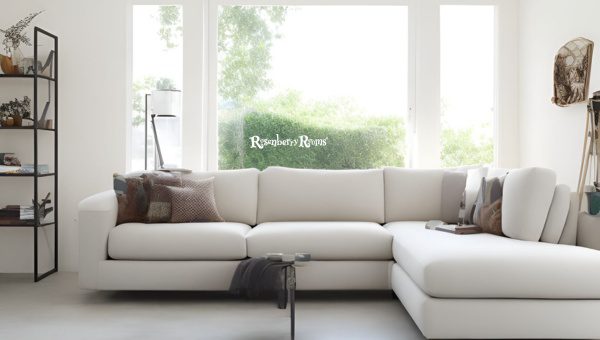 Investing in a quality sofa like the Apt2B Melrose is only the first step. To ensure that you get the most out of your furniture and prolong its life, appropriate care and maintenance is vital.
But don't worry - given its high-quality fabric and sturdy build, this isn't a Herculean task!
With simple periodic upkeep, your beloved sectional can maintain its charm and prevent untimely wear and tear.
Cleaning Instructions
As we dive into cleaning, here's a significant relief - Apt2B uses stain-resistant fabric on this model, which means occasional spills aren't an immediate catastrophe!
Simply following general cleaning practices can reap satisfactory results:
For light dirt or dust accumulated over time: Use a vacuum cleaner with a brush attachment to clean off the surface gently. Be sure to reach those tricky corners!
Small spots or occasional spills: Immediately take a dry cloth or towel to soak up as much as possible (Don't rub it in!). Next, lightly dab the area with lukewarm water using a soft cloth.
Persistent stain battles: Ditch harsh chemicals! Instead opt for mild fabric cleaners – apply it following directions on bottle (Best is to perform a spot test before!)
Remember- Always dry off properly post-cleaning to avoid water marks.
Long-term Maintenance Tips
Now that we've got cleaning sorted let's look into some long-term maintenance tips:
Rotate Cushions: An easy practice is to rotate seat cushions every couple of months for even wear.
Avoid Sunlight: Constant direct exposure can lead to premature-fading so better keep it away from windows getting abundant sunlight.
Lift while Moving: Don't drag! It might lead towards potential damage. Always lift while shifting your sectional.
Caring for your Apt2B Melrose sectional sofa doesn't require huge efforts but some simple measures carried out consistently over time could certainly enhance its overall lifespan thus maintaining its captivating charm even longer.
After-Sales Service and Warranty - Here's What You Should Know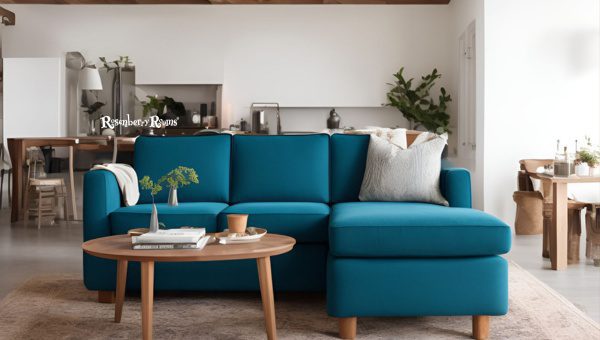 One aspect that Apt2B ranks high on is its top-notch customer service. Whether you need assistance during the buying process, have questions about care and maintenance, or if there's an issue post-purchase - their cooperative team stands available at your service.
Speaking of warranty - you'll be impressed too! Apt2B offers a lifetime warranty on the frame, assuring the utmost integrity behind this product.
On top of that, they cover a 2 Year Warranty on springs and seams while foam cushions enjoy a limited 3 Year Warranty. This fact brings immense respite against the chances of encountering any unfortunate defects.
The return policy speaks volumes too. During the first 100 days post-purchase - if for some reason your product isn't bringing you satisfaction (which I doubt!), they offer Easy Returns, no questions asked!
In short, impeccable after-sales service boosted by generous warranty periods & hassle-free returns truly exemplify a customer-friendly approach embedded within Apt2B's philosophy.
Concluding Thoughts on Apt2B Melrose Sectional Sofa Review - Worth the Investment or Not?
Concluding my journey with this Apt2B Melrose sectional sofa, it's clear to me that this masterpiece is undeniably worth every penny! It tightly wraps up top-quality material, unbeatable comfort, and versatile functionality, all under the umbrella of a chic, minimalist design language.
Made with durable kiln-dried hardwood and adorned with high-quality fabric, this sectional guarantees longevity.
Turning the comfort game up a notch are the roomy seats and high-density foam cushions which promise hours of leisure in utmost convenience.
The stain-resistant fabric triumphantly stands guard against unexpected spills keeping major cleaning hassles at bay.
An unexpected bonus is its reversible chaise feature — offering flexibility to switch sides suiting your space alteration needs comfortably.
Plus, a testament to its brilliance couldn't go unnoticed from the constant compliments showered by my houseguests!
Yes, it's an investment—but for quality craftsmanship, superior comfort, and stellar design like this—it's more than worth it.
What makes the Apt2B Melrose sectional sofa unique?
The Apt2B Melrose sectional sofa combines a stylish, modern design with unparalleled comfort. The standout feature is its reversible chaise which can be flipped for left or right orientation.
Is the Melrose sectional sofa durable?
Yes, the Apt2B Melrose sectional sofa is built to last. Its frame is crafted from kiln-dried hardwood known for its sturdiness and resistance to warping.
How easy is it to clean and maintain the Apt2B Melrose sectional sofa?
Maintenance of the Melrose sectional sofa is relatively straightforward thanks to its high-quality, stain-resistant fabric. Regular vacuum cleaning, immediate spot cleaning of spills and occasional fabric cleaning should keep it looking new.
Does the Apt2B Melrose Sectional Sofa come with a warranty?
Yes, the product comes with a lifetime warranty on frame strength, 2-year warranty on springs and seams, while foam cushions are covered under a limited 3-year warranty.
Can I return my Apt2B Melrose sectional sofa if I am not satisfied?
Absolutely! Apt2B offers uncomplicated returns within 100 days of purchase if you're unsatisfied for any reason.
Final Verdict
Amidst the sea of choices, the Apt2B Melrose sectional sofa stands out as a shining star - combining minimalistic charm, exceptional comfort, and commendable durability.
Considering its versatile use across different spaces and impressive after-sales service followed by a generous warranty package, it's certainly an investment that you won't regret.
If you're on a quest for stylish lounging coupled with long-lasting endurance - then look no further! This stylish piece is truly where luxury meets practicality in harmony.