If you're looking to breathe new life into your living spaces, what better way to do it than with a splash of color? We've all had the dilemma of picking out the perfect paint shade, and it's no easy task.
Among the myriad colors available, one stands out - White Duck SW 7010. By exploring this Sherwin Williams White Duck SW 7010 color review, we will discover why professionals and DIY US decorators love this shade.
It's not just painting a wall—it's about creating an ambiance that reflects your unique style. With White Duck SW 7010, you get a bucket of paint and a tool to express your aesthetic sensibilities.
Picture neutral warmth and rustic vibes combined in this versatile hue; it invites comfort while still embodying sophistication.
All these attributes make this color a true champion in the realm of interior design. Now, let's learn why this color might be exactly what you need for your home makeover journey.
The Lowdown on White Duck SW 7010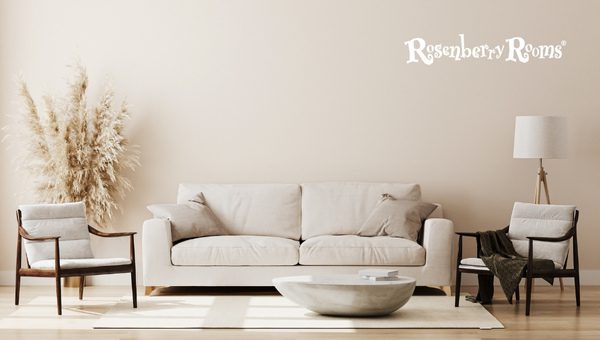 White Duck SW 7010 by Sherwin Williams is a popular choice for decorators seeking the perfect neutral paint color. Its specifications are:
Light Reflective Value (LRV): This color has an LRV of 74, indicating it reflects a considerable amount of light and is on the lighter end of the spectrum.
RGB: The RGB value for White Duck is 229 (Red), 223 (Green), and 210 (Blue).
Availability: This color is available for both interior and exterior use.
Color Collections: It belongs to the Finest Whites and Neutrals collection, which consists of Sherwin Williams' finest hues.
Hex Value: This color's Hex Value is E5DFD2.
Location Number: Sherwin Williams catalogues this paint as number 254-C5.
Color Family(s): It falls under the white color family.
Further analysis shows that this color changes subtly under different lighting conditions, displaying its unique versatility. Its moderately warm undertones make it invitingly soft yet sophisticated.
Whether intending to add depth to smaller spaces or aiming for minimalistic spaciousness in larger areas, the White Duck sways gently between offering warmth in natural light and exuding elegance in artificial illumination.
Light Reflective Value of SW White Duck
The LRV of White Duck SW 7010 is 74. LRV is a measure of the percentage of light a paint color reflects.
More specifically, LRV measures the amount of visible and usable light that gets reflected from (or absorbed by) a painted surface. The scale for LRV runs from 0, which is absolute black, to 100, the absolute white.
So when it comes to Sherwin Williams White Duck SW 7010 with an LRV of 74, you can expect it to reflect a considerable amount of light due to being on the higher end of the scale.
This makes White Duck a fresh and luminous color that can make your space appear larger and brighter. Yet its subtle warmth grants this color a cozy feel despite its high reflectivity.
Sherwin Williams White Duck: Warm or Cool
Sherwin Williams White Duck SW 7010 is considered a warm paint color. This classification is due to its undertones and how it interacts with light.
Paint colors are typically divided into 'warm' and 'cool' categories. Warm colors are those with undertones of yellow, red, or orange, evoking feelings of warmth, comfort, and liveliness. Cool colors have blue, green, or purple undertones, giving a calm, soothing, and refreshing vibe.
White Duck leans more towards the warm side because it carries soft greige (a blend of gray and beige) undertones, giving it a cozy feeling despite its brightness from the high Light Reflectance Value (LRV).
This color tends to hold onto its warm character under artificial or natural light conditions rather than shifting towards cool tones.
Explore More: Sherwin Williams Silverplate SW 7649 [Color Review]
Sherwin Williams White Duck: Interiors and Exteriors
One of the defining aspects of Sherwin Williams White Duck is its adaptability. This color bridges the gap between multilateral usage within interiors and exteriors, providing a serene yet warm environment.
Interiors
Inside your home, White Duck paints a picture of minimalist elegance. Ideal for brightening up medium-sized rooms, it adds depth to living rooms and brings warmth to dining areas.
Embrace tranquility by adding this divine shade to your bedrooms, or let its homely aspect welcome guests in your hallways. Further, it's fantastic in kitchens, providing a breezy backdrop for culinary adventures.
Smaller spaces like powder rooms or closed-in home offices can greatly benefit from this luminous shade; it enhances their size perception while instilling warmth.
Exteriors
Regarding exteriors, White Duck stands firm against all weather conditions due to its impressive durability. It complements traditional architecture beautifully; apply it to Colonial or Cape Cod-style homes for an understated elegance that never goes out of style.
On modern facades, sleek lines are highlighted when enveloped with this versatile hue; use it as a blank canvas for the bold accent colors on your front door or window frames!
From providing solace on exterior walls of petite cottages nestled close to nature or showing off grandeur on large traditional edifices in urban landscapes, White Duck takes every opportunity to shine!
The Crucial Aspect of Testing a Sample: Why it's Needed?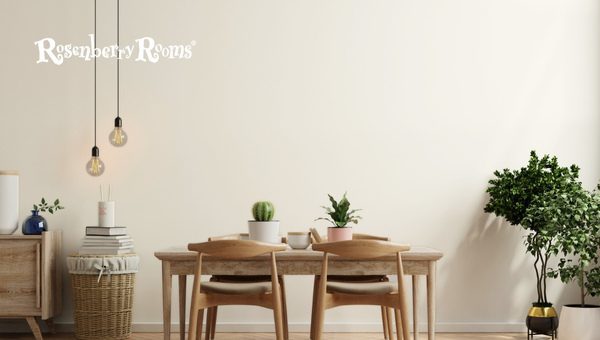 Before you commit to gallons of White Duck, grab a sample. This step is vital as colors can alter significantly based on surrounding hues, room size, and the direction your windows are facing.
Even though White Duck adapts well, nuances of its undertones may vary with the altering light conditions. A quick sample test ensures you're pleased with your choice, whether it's dawn or dusk, under natural or artificial lighting.
Opt for Sherwin Williams' peel-and-stick paint sample SW 7010 to see this shade in your surroundings without hassle.
Suggested Coordinating Colors: Resort Tan and Portico
Combining paint colors in a room isn't just about slapping two colors on the walls; it's about creating a harmonious and visually appealing relationship between them.
For Sherwin Williams White Duck SW 7010, two splendid coordinating hues that offer standout combinations are Resort Tan SW 7550 and Portico SW 7548.
Resort Tan SW 7550 shares the same warm undertone as White Duck, making it an excellent match for a soothing environment. With an LRV 22, it is darker and can serve as a brilliant contrast on accent walls or furnishing details in a White Duck-dominant room.
Portico SW 7548 is another warm-toned neutral, with an LRV of 42, slightly darker than White Duck. This makes it ideal for pairing with the lighter White Duck to create depth in any space without overwhelming brightness.
For additional inspiration, Sherwin-Williams provides a ColorSnap tool on their website, Sherwin-williams.com.
This tool allows you to upload photos of your space and virtually test out different color combinations– giving you an exact visual before you make your final choice.
Harmonizing White Duck in Your Space: Optimal Usage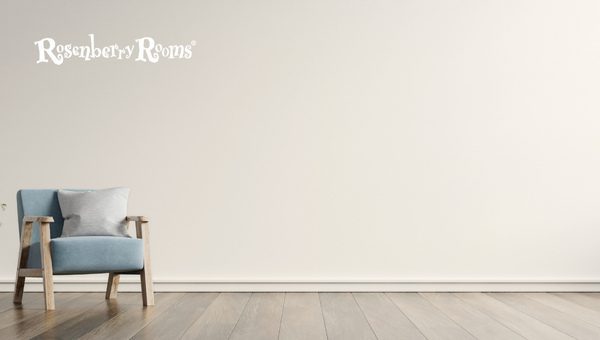 Sherwin Williams' White Duck is a versatile hue that works its charm in virtually any room. However, some rooms tend to showcase the beauty of this color better than others.
Rooms Best Suited for this Tint
Living and family rooms, particularly those with ample natural light, are ideal for White Duck. The gorgeous daylight reveals the warm undertones and creates an inviting coziness for intimate gatherings or family time.
Next up are bedrooms. May it be a kid's room, a guest room, or your master suite - you can't go wrong with White Duck. Its soft warmth instills tranquility and invites relaxation while maintaining sophistication.
This luminous neutral shade can benefit smaller spaces like powder rooms, laundry rooms, closets, or closed-in home offices. It enhances their perceived size by bouncing light without making them feel cold.
Highlighting Accent Areas Using SW 7010
White Duck can be an excellent backdrop if you want to make a statement with accent areas. Here's how:
Fireplace walls painted in White Duck contrast beautifully with vibrant decor items, like art pieces or mantel decorations.
White Duck on your kitchen cabinets provides a perfectly balanced backdrop for bold-colored appliances and accessories.
Don't forget about your window trims and baseboards! With the right selection of contrasting colors, these areas can turn into subtle accents that frame your views indoors and out.
Other features such as bookshelves (in-built or standalone), paneling walls, and plastered ceiling moldings with this neutral favorite will exude understated elegance that complements vibrant decor elements.
Read More: Sherwin Williams Pediment SW 7634 [Paint Color Review]
How Lighting Cardinal Directions Impact Appearance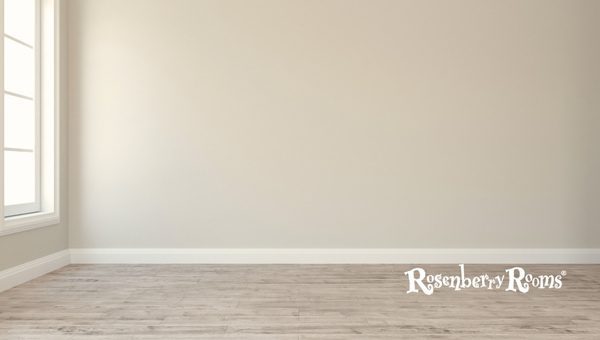 One crucial aspect of home renovation that often gets overlooked is the impact of cardinal direction on your chosen paint colors.
Natural light, which varies in intensity and color depending on the time of day and direction, plays a significant role in how paint color appears.
Regions facing South, East, and West each host different lighting characteristics that can alter how White Duck SW 7010 flaunts its hues throughout the day.
Southern Light
If a room receives southern exposure, it will witness plenty of sunlight throughout the day. Consequently, colors appear warmer and brighter in these rooms. The beauty of Sherwin Williams White Duck SW 7010 shines exceptionally well under southern lighting.
This sun-favored space will most accurately display White Duck's warm undertones as the natural sunlight enhances its inherent warm yellows.
Eastern Light
Spaces facing east get the morning sun, which means they are bathed in warm light during sunrise and change to cooler light as the day progresses.
Suppose you're painting an eastern-facing room with White Duck SW 7010. In that case, you'll notice hints of warmth early in the mornings, transforming slowly into a softer glow by afternoon - adapting magnificently with varying daylight conditions.
Western Light
Western-facing rooms enjoy afternoon sunlight extending into the evenings. They host a dynamic palette as the cool morning light morphs into reddish-gold illumination by sunset.
With White Duck gracing your western rooms' walls, expect its depth to metamorphosize subtly from neutral calmness into an inviting coziness by sunset – depicting ranges from gentle rustic charm to ethereal elegance.
When considering White Duck for your spaces, remember that different shades of natural light throughout the day may cause perceptible shifts in its appearance – so make sure to observe it under various conditions to appreciate its medley!
Also Read About Sherwin Williams Amazing Gray SW 7044 [Color Review]
FAQs about White Duck SW 7010
Does White Duck go well with other colors?
Absolutely! Its versatility lets it pair beautifully with almost any color, including pastels and other neutrals.
What type of rooms is White Duck ideal for?
It works wonders in almost any space, from kitchens and living rooms to bedrooms, making it versatile for any interior.
Does White Duck reflect a lot of light?
Yes, with an LRV of 74, White Duck reflects a substantial amount of light, making it an excellent choice for brightening up spaces.
Is White Duck warm or cool-toned?
Despite being predominantly white, White Duck has warm undertones that give off an inviting glow.
Can I use White Duck for my home's exterior?
Yes! Due to its durability and appealing aesthetics under natural light variations, Sherwin-Williams' White Duck makes a versatile exterior paint color.
Conclusion
The Sherwin Williams White Duck SW 7010 paint epitomizes timeless elegance and minute sophistication. Its diverse traits permit it to adapt to various interior and exterior spaces, ensuring it resonates with your unique style while delivering the desired ambiance.
Further, its transformative quality under different illumination scenarios ensures richness in both visual interest and aesthetic appeal throughout the day.
Incorporating this versatile hue in your home will help create an inviting, warm space that does not compromise elegance or refinement.