Choosing the right color for your living space can be a daunting task. The decision-making process can sometimes seem overwhelming, with countless shades and tones to pick from.
This is where Sherwin Williams Amazing Gray SW 7044 comes into play! This color has received rave reviews and garnered quite a considerable fan base over time, and it's easy to see why.
Sherwin Williams Amazing Gray SW 7044 is a versatile choice that brings a harmonious ambiance into your home.
Whether you want to refresh your bedroom aesthetic or hunt for a modern hue for your living room, this Amazing Gray could be the perfect choice.
But don't just take our word for it; continue reading this review to learn more about what this color brings.
Analyzing Amazing Gray SW 7044 Color Characteristics
Amazing Gray SW 7044 is a widely favored Neutral color family member. The neutrality of this shade grants it impressive versatility. It's no surprise that Sherwin-Williams lists this color in their Top 50 Colors collection.
This color is available for both your interior and exterior home projects. Its Hex Value is #BEB5A9, and when broken down, the RGB (Red, Green, Blue) values equate to R:190 G:181 B:169.
The Light Reflectance Value (LRV) for Amazing Gray SW 7044 is a significant 47. A higher LRV implies that more light will be reflected by the paint color, making a room appear larger and brighter.
Understanding the undertones (the colors beneath that influence shades) in Amazing Gray can help you avoid unnecessary decorating mistakes.
With its soft hue and adaptable characteristics, this timeless gray shade can seamlessly blend with most decor styles and individual tastes. Its calmness has an inviting appeal while providing a pop of interest—the picture-perfect backdrop for creating harmonious living spaces.
LRV - Light Reflectance Value and its Impact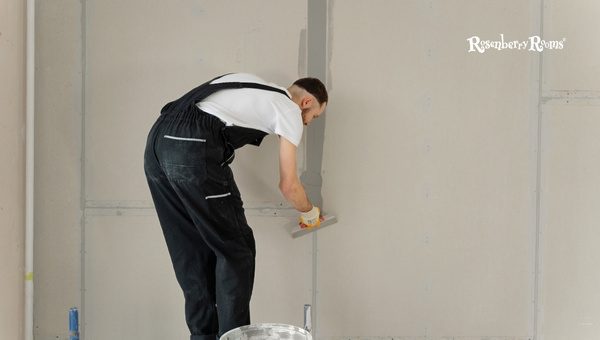 The Light Reflectance Value (LRV) of Sherwin Williams Amazing Gray SW 7044 paint color is 47. LRV, measured on a scale of 0 to 100, indicates how much light a paint color reflects.
A high LRV means the paint color reflects more light, whereas a lower value indicates the paint absorbs more light.
Amazing Gray with an LRV of 47 can reflect a moderate amount of light, making it neither too dark nor too bright, perfect for creating a balanced and neutral ambiance in your space.
Undertones - Defining the Primary and Secondary Hues
Sherwin Williams Amazing Gray SW 7044 is a versatile paint color with warm green-gray undertones. This shade pairs well with crisp whites and lighter neutrals but also holds its own against bold colors, making it a great choice for interior and exterior spaces.
Despite the 'gray' in its name, the warm undertones offer just enough depth to make it more interesting than your typical gray without overtaking a space.
For the best representation of this color, always paint a large sample on your wall to see how it interacts with your room's lighting throughout the day.
Read More: Sherwin Williams Colonnade Gray SW 7641 [Color Review]
The Importance of Sampling Amazing Gray SW 7044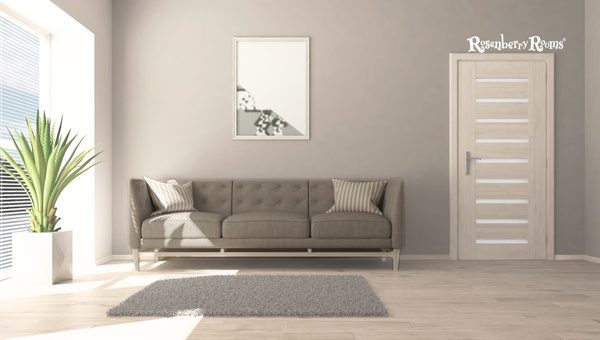 Sampling is not just a mere step in choosing a paint color - it's an essential aspect of the process. Here are some reasons why:
Accuracy: Digital portrayals and paint swatches might be misleading. A sample paint lets you view the exact shade in your home.
Adjustment: Different spaces have different lighting conditions that influence the perception of color. Testing the sample on various walls will demonstrate its appearance under assorted light settings.
Comparison: Sampling allows you to compare Amazing Gray SW 7044 alongside other colors you are considering.
Why Sample is Necessary - Benefits of Home Testing
Trying out a sample beforehand also comes with more specific benefits:
Avoiding costly mistakes: Committing to color without testing can lead to dissatisfaction, causing additional expenses and efforts to repaint.
Versatility check: With Amazing Gray being a neutral tone, sampling it will allow you to verify how well it blends with your existing furnishings, decor pieces, or other colors in your home.
Confidence boost: You'll have more confidence in your choice when you've observed how it responds to varying lighting throughout the day and complements your existing décor.
Sampling allows you to ensure that Sherwin Williams' Amazing Gray SW 7044 is indeed as amazing as everyone says and fits perfectly into your aesthetic vision for your living space. Do not skip this crucial step as part of your color-picking journey.
Amazing Gray Interiors Vs Exteriors
Sherwin Williams' Amazing Gray SW 7044 is versatile enough to shine indoors and outdoors. The key lies in understanding how to leverage its beauty appropriately.
Let's examine possible strategies for interior and exterior spaces and discern why this shade is so amazing.
Interior Usage - Strategies for Indoor Spaces
Amazing Gray's calming, neutral tone creates a relaxing atmosphere for interior applications. Its subtlety serves as a perfect canvas against which any room decor can stand out. Here are some ways you can use Amazing Gray in your home:
Living Room: When paired with warm wood tones or cool metallics, Amazing Gray can take on the role of an understated hero in your living space, harnessing an elegant, contemporary vibe.
Bedroom: Looking for tranquillity in the place you retire to at the end of the day? Wrapping your bedroom walls with this color will ensure a peaceful ambiance.
Home Office: Your workspace must inspire creativity without causing distraction. The soothing presence of Amazing Gray makes it an ideal choice for a home office setup.
Dining Room: Make meals memorable by splashing a little Amazing Gray on your walls. Pair it with vibrant artwork or colorful dinnerware to add energy and contrast.
Entryway: First impressions count! By incorporating this neutral gray in your entryway, welcome guests into your home with an appealingly calm aesthetic.
While traditional applications mainly focus on walls, don't forget that you can use Amazing Gray on other elements, such as furniture pieces or cabinets. Its neutrality allows it to blend seamlessly with different colors in any space.
For instance, it pairs beautifully with darker grays for a monochromatic look or contrasts perfectly with more vibrant hues such as lush greens or deep blues.
Exterior Application - Considerations for Outdoor Surfaces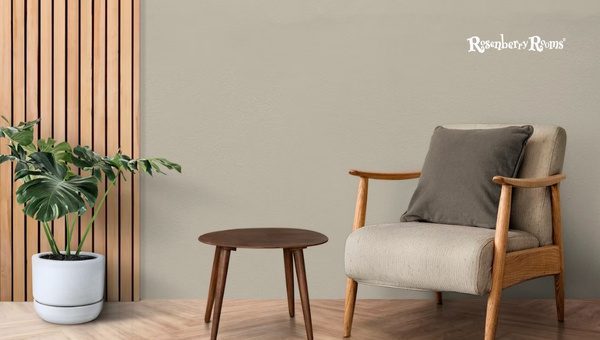 When it comes to painting the exterior of your home, Amazing Gray SW 7044 offers a wealth of opportunities.
The color selection for your outdoor surfaces requires careful thought, as the hue will directly impact your home's overall look and feel.
Amazing Gray is neutral enough to blend effortlessly with its surroundings but has just enough depth to make a definitive statement of elegance and sophistication. Here's how you can incorporate this shade into your outdoor elements:
Siding: Using Amazing Gray for your sidings can infuse an understated charm into your home's exterior. It gives off a contemporary feel while providing a cozy appeal to onlookers.
Trim: Amazing Gray trim adds a refined contrast against lighter or darker exteriors, accentuating the architectural features of your property.
Front Door: Painting your front door with a hint of Amazing Gray sets an inviting tone even before stepping into the house.
Shutters: Shutters in this shade add depth to windows while enhancing curb appeal.
Garage Door: A garage door painted with Amazing Gray subtly complements the rest of the property without appearing too dominating.
Aside from these applications, consider that various factors like landscape design, neighboring homes' colors, and roofing materials should also influence your color choice.
This delightful gray hue can undoubtedly add tasteful elegance to any architectural style and stands up incredibly well to different weather conditions. Armed with its high LRV and neutral undertones, it's amazing how well Amazing Gray works outside.
Complementary Shades for Amazing Gray SW 7044
Choosing the right combination of colors is essential to bringing your vision to life. The Amazing Gray SW 7044's flexibility lets it pair well with many other tones.
Considering complementing shades not only adds depth and character but also creates balance within your living spaces.
Trim Color Names with Color Codes
Choosing the appropriate trim color with your main shade can tremendously elevate the overall visual appeal. Trims can either blend or contrast, each bringing a unique aesthetic.
Sherwin Williams Pure White SW 7005: A classic white that works wonderfully as a trim color alongside Amazing Gray SW 7044.
Best Matching Color – Harmonious Alternatives to Consider
Coordinating other room elements and home accents with your primary wall color makes for more harmonious surroundings. Here are options that match well with Amazing Gray:
Sherwin Williams Shoji White SW 7042: A soft, warm white, Shoji White seamlessly blends with Amazing Gray.
Sherwin Williams Alabaster SW 7008: An off-white hue, Alabaster provides modest warmth that pairs nicely with this gray.
Sherwin Williams Carley's Rose SW 9002: If you're looking for a contrast, try Carley's Rose—an unexpected yet delightful pairing that offers vibrancy against the subtlety of Amazing Gray.
You might consider additional color possibilities such as Naval (SW 6244), an intense navy blue for some drama, or Agreeable Gray (SW 7029), another neutral option just a few shades lighter than Amazing Gray.
Explore More: Sherwin Williams Rivers Edge SW 7517 [Color Review]
Lighting Cardinal Directions – Affect Perception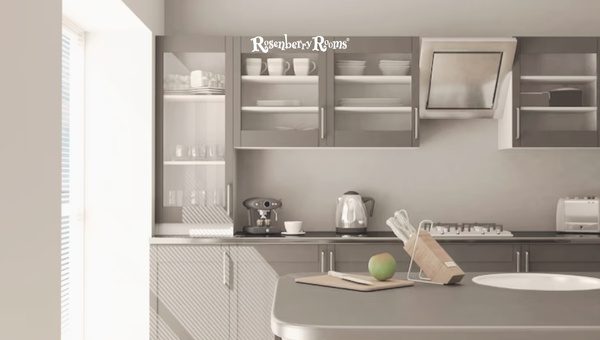 North
When adorning a North-facing room with Amazing Gray, be conscious of the quality of light during the day. Northern exposure typically results in cooler and somewhat softer lighting conditions.
This lack of direct sunlight may emphasize the cooler undertones in Amazing Gray, producing a slightly blueish tinge.
This doesn't lessen its appeal; it adds another dimension to your space. Opt for warm accent colors and adequate artificial lighting to strike a balance.
South
Southward rooms are blessed with warmer, golden light throughout the day. This natural radiance beautifully compliments Sherwin Williams Amazing Gray SW 7044.
The sunlight makes this color appear warmer, cozier, and more inviting! Make sure you consider window treatments that allow ample light while controlling privacy. Paired with sleek metallic accents or rich wooden furniture, this shade reveals its splendid adaptability.
East
East-facing rooms receive robust rays throughout the morning, followed by softer ambient light for the rest of the day.
In these spaces, Amazing Gray takes on an evolving personality as it responds to shifting light conditions. The paint's inherent versatility shines as it smoothly transitions from a poised neutral during the bold morning sun to a serene hue in the evening's gentle cascade of light.
West
In westward spaces, Amazing Gray SW 7044 can appear exceptionally dynamic due to afternoon and evening sunlight that tends to cast long shadows and amplify colors.
Careful use of this color in such rooms can produce rich textures that create depth and interest as daylight wanes and incandescent lights take over throughout nightfall.
Pairing it with both cool-toned and warm-toned furnishings can cultivate an appealing contrast that showcases Amazing Gray's adaptability.
Is Amazing Gray Warm or Cool Paint?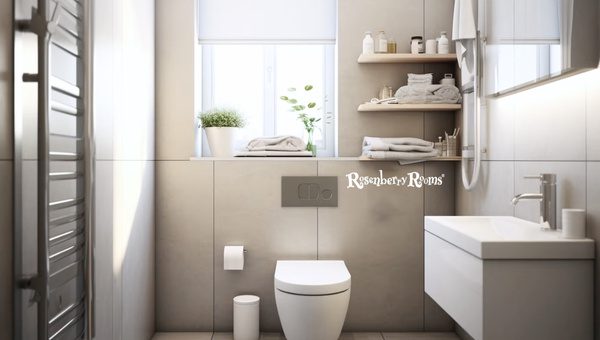 Amazing Gray by Sherwin Williams is a warm gray paint color. Despite its name, it's not purely a gray shade. It has beige solid undertones, giving it a greige (grey+beige) appearance.
Being a greige, Amazing Gray brings the warmth of beige and the modern feel of gray together, creating an inviting, cozy atmosphere in any space it's applied in.
Also Read About Sherwin Williams Big Chill SW 7648 [Paint Color Review]
FAQs about Amazing Gray SW 7044
What makes Sherwin Williams Amazing Gray SW 7044 a popular choice?
Its neutral tone makes it adaptable and easily fits into diverse decor styles.
How does light affect the appearance of Amazing Gray SW 7044?
Amazing Gray can appear warmer or cooler throughout the day, depending on the lighting.
Are there any preferred rooms for using Amazing Gray SW 7044?
Due to its versatility, you can use this color in any room, from the bedroom and office to the dining room and entryway.
Can I use Sherwin Williams Amazing Gray SW 7044 for my house exterior?
Yes, it's a great choice for outdoor surfaces such as siding, trim, front door, or garage door.
What colors pair well with Sherwin Williams Amazing Gray SW 7044?
Pure White (SW 7005), Shoji White (SW 7042), Alabaster (SW 7008), and Carley's Rose (SW 9002) are excellent complementary choices.
Conclusion
Sherwin Williams Amazing Gray SW 7044 has proven an appealing paint choice for homeowners seeking a color that balances fresh, modern appeal and timeless elegance.
This highly adaptable shade is perfect for enhancing the beauty of your interior and exterior spaces. Whether you want to transform your cozy bedroom bustling kitchen or welcome guests with a refreshing outdoor look, Amazing Gray could be just the shade you want.
The key lies in understanding the characteristics of this unique color and coupling it with complementing shades and controlled lighting.
Mastering these aspects opens the doorway to creating aesthetically pleasing living spaces rich in character and warmth.