As an avid home design enthusiast, I've come across countless pieces of furniture that people often find intriguing. One such piece that always seems to pique interest and raise curiosity is the console table. So, what is a console table, you ask? Allow me to demystify this versatile and elegant piece of furniture that is steadily gaining more popularity in modern homes.
The widespread use of console tables can be attributed to their unique blend of style and functionality. People often fall in love with this piece at first sight, but sometimes, they can't quite put a finger on where it should be placed and how to make the most of it. Fret not! In this article, I'm going to help you understand everything there is to know about console tables and how they can be the perfect addition to your interior space.
From their origin to the different ways to style them and where to place them at home – read on to explore the wonderful world of console tables and how they can breathe life into your home décor.
What Is a Console Table?
A console table is a versatile piece of furniture, often characterized by its narrow rectangle or semi-circle shape and long, slender legs. They typically have a flat surface on top for displaying decorative items or placing practical objects like keys or electronics.
The love child of both style and utility, console tables can be found in various designs and materials, offering a wide range of customization options to fit seamlessly into any living space.
The origin of console tables dates back to the 17th century in France, where they were primarily seen adorning the palaces of nobles as ornamental pieces. In those days, console tables were usually attached to walls using S-shaped brackets called consolers. It is from these brackets that these elegant tables derive their name.
Types of Console Table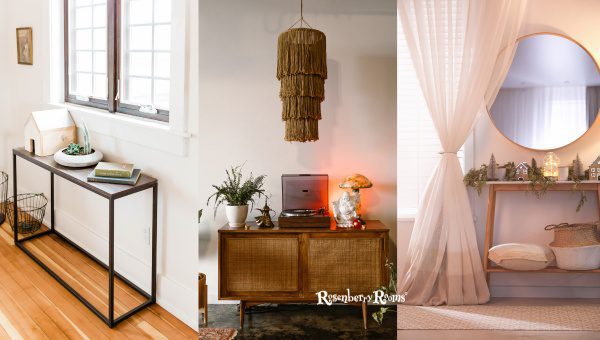 Console tables come in an array of styles and designs, catering to different preferences and home aesthetics. Here, I have listed various types of console tables that you can choose from:
Traditional Console Table
The traditional console table showcases classic aesthetics inspired by historical design elements, such as intricate carvings, ornate detailing, and rich wood finishes. These timeless pieces effortlessly exude a sense of elegance and sophistication.
Contemporary Console Table
Contemporary console tables flaunt clean lines, minimalistic designs, and often incorporate unconventional materials like metal and glass. These modern pieces are perfect if you want to add a chic flair to your space.
Glam Console Table
For those who fancy a touch of glamour in their homes, glam console tables boasting metallic accents, mirrored surfaces, or luxurious upholstery will make a stunning statement.
Industrial Console Table
Industrial console tables blend seamlessly in urban settings with their robust designs featuring raw materials like wood and metal. They often have exposed screws or bolts making them the go-to choice for those who appreciate an edgy look.
Rustic Console Table
Ideal for farmhouse or cottage-themed spaces, rustic console tables showcase distressed finishes and natural textures like reclaimed wood or weathered details.
Mid-Century Modern Console Table
Inspired by the bold design movement of the mid-20th century, these console tables exhibit geometric shapes and tapered legs typical of mid-century modern aesthetics.
Apart from design styles mentioned above, console tables may also differ based on functionality features such as:
Storage: Some console tables offer additional storage solutions by incorporating drawers or shelves.
Expandable: Some designs are extendable via folding flaps or attached leaves transforming them into functional dining spaces when required.
Convertible: There are designs that allow the table to be converted into desks – making it a multi-purpose piece of furniture.
Considering the different table styles and features, you can explore an extensive selection of console tables that combine aesthetics and function to suit your space.
Exploring the Versatile World of Console Table Materials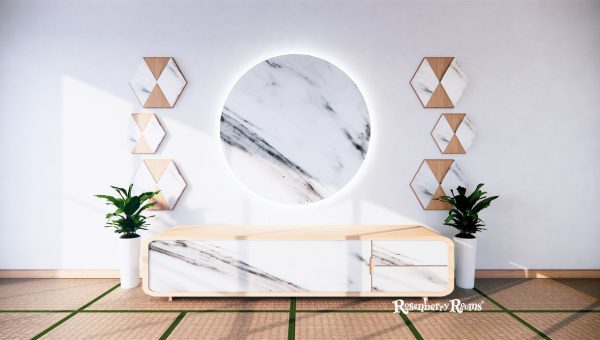 One of the most fascinating aspects of console tables is the versatility of materials used in their construction. Each material contributes to not only the look and feel but also the durability and stability of the table. Let's take a closer look at some popular materials utilized in designing console tables.
Wood
Wood is, without a doubt, one of the most versatile and widely-used materials in console tables production. Depending on your preferences and home interior style, you can choose from various types of wood, each offering unique charm and characteristics.
Solid wood: Console tables made from solid wood exude warmth and natural beauty, making them an ideal choice for traditional or rustic settings.
Engineered wood: Engineered wood options like MDF or veneer are more budget-friendly while still offering an elegant appearance.
Reclaimed wood: For those who appreciate sustainable living, reclaimed wood console tables are an eco-friendly alternative crafted from reused timber.
Metal
From modern to industrial designs, metal offers a range of compositions for a sleek, sturdy choice:
Stainless steel: Stainless steel console tables are known for their durability and resistance to corrosion or rusting.
Brass & Bronze: For interiors requiring a classic touch, brass and bronze consoles bring opulence with their luxurious golden hues.
Wrought iron: Wrought iron consoles combine aesthetics with strength, making them durable yet visually appealing options.
Glass
If you opt for an elegant touch that allows for light transmission without overpowering your space, glass top console tables make a stunning statement:
Clear glass: Clear glass has excellent transparency which creates an airy ambiance and makes spaces appear larger than they actually are.
Frosted or tinted glass: Frosted or tinted glass can introduce subdued elegance to your console table while providing some privacy.
Mirror: Mirrored console tables reflect light and make spaces seem larger - a glam addition for those who enjoy a touch of sparkle.
Stone
Stone console tables impart a sense of luxury and grandeur with their natural composition and finish options:
Marble: Universally recognized as the ultimate symbol of luxury, marble is an exquisite material that elevates any living space with its intricate veining pattern and timeless appeal.
Granite: Known for its durability and resistance to wear and tear, Granite consoles are strikingly beautiful yet built to last.
Slate: With its distinct textured surface, slate offers a more rugged appeal that works well in both rustic and modern interiors.
Concrete: Concrete is making waves in contemporary design trends by delivering an edgy urban style with its raw industrial look.
Rattan & Wicker
Rattan & wicker consoles add warmth and texture to your décor, creating an inviting atmosphere in any living space:
Rattan: The diverse range of finishes makes rattan a popular choice for rustic or bohemian interiors.
Wicker: Crafted from tightly woven plant materials, wicker offers natural durability while adding a warm homey feel.
As you can see, the realm of console table materials is vast and varied, offering options catering to different preferences or design styles. While considering the type of material for your console table, it's crucial to weigh aspects such as aesthetics vs functionality, durability vs cost factors.
For example, solid wood tables may provide longevity but may not be suitable for humid environments compared to metals like stainless steel which offer greater resistance towards humidity-induced damage.
Similarly, though glass top consoles can create an elegant ambiance, they may pose concerns about scratches or breakages compared to stone or metal options which offer better durability.
Understanding these material characteristics will enable you to make a more informed decision when choosing the perfect console table to elevate your interior design.
Features of Console Table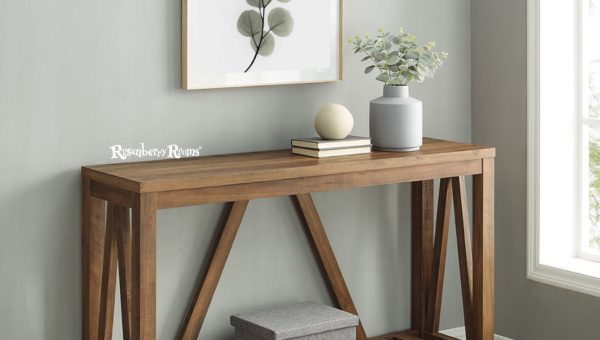 Console tables are not only diverse in terms of design styles and materials, but they also boast various functional features that make them highly adaptable and versatile for different spaces. Here, we will delve into some key elements that set console tables apart and enhance their practical aspects.
Size
When choosing a console table, it's essential to consider both the width and the height:
Width: Console tables come in various widths - from compact sizes perfect for tight spaces to expansive designs that can fill up larger areas. Be mindful of your available space while selecting the ideal width.
Height: Most console tables are taller than standard tables, typically between 28 to 32 inches. Some even extend up to 36 inches, making them an attractive choice as a bar or serving station when needed.
Storage
Some console tables offer handy storage solutions like drawers, shelves, or cabinets:
Drawers: Console tables with drawers provide useful storage space for smaller items such as keys, wallets, or remotes - keeping your surfaces clutter-free.
Shelves/Cabinets: Consoles with shelves or cabinets offer ample room for storage or display purposes - perfect for showcasing books, decorative items, or kitchenware.
Expandable & Convertible
Certain console table designs are specifically engineered to provide multiple functions:
Expandable: Expandable console tables can be transformed into dining spaces by adding folding flaps or leaves - a practical solution for small homes where space is at a premium.
Convertible: Some consoles convert into desks offering a workspace without compromising style — great for multipurpose living spaces where flexibility is crucial.
Stability & Durability
Be it wooden legs supporting a marble top or sturdy metal frames holding glass surfaces; stability and durability play a pivotal role:
Legs: It's essential to inspect the leg design of your console table. Good choices are tables with straight legs, tapered legs, or pedestal-style bases that provide adequate support.
Tabletop: Depending on factors like aesthetics and functionality it's crucial to consider the material and construction of the tabletop - balancing factors such as cost, durability, and appearance.
Finishing Touches
Last but not least, some console tables come with additional design elements that make them visually striking and unique:
Accents: Some consoles feature intricate detailing like carvings or moldings offering an elevated sense of charm.
Hardware: Paying attention to details like drawer pulls or shelf brackets can make all the difference in bringing your console table's style together.
When you explore the range of console table features available, you'll be better equipped to choose the perfect piece for your space – one that's both functional and aesthetically pleasing.
Assess your needs thoroughly while considering features like size, storage options, expansion capabilities, stability/durability factors, and finishing touches as you embark on the journey to find your dream console table.
Console Table vs Other Options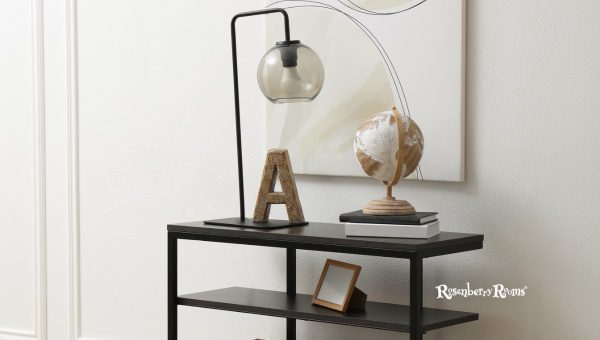 Console tables are exceptional additions to any living space, blending practicality with charm. However, it's important to know how they compare to other furniture options before making the ultimate decision. Let's look at some alternatives such as sideboards, entryway benches, desks and sofa tables.
Console Table vs Sideboard
Similarities: Both console tables and sideboards can serve as storage pieces and offer surfaces for displaying decor or other functional items.
Differences: Sideboards are typically wider, deeper and lower in height compared to console tables. They also often have larger storage capacities like cabinets and drawers - ideal for stowing bulky items or dishes.
Usage: While console tables work best in entryways, hallways or as decorative accents; sideboards are better suited for dining areas to store tableware essential for hosting dinners.
Console Table vs Entryway Bench
Similarities: Console tables and entryway benches both serve as practical solutions for the foyer area of your home due to their slim profiles.
Differences: The most significant difference lies in the functional aspects – an entryway bench provides seating while a console table serves primarily as display or storage purposes.
Usage: If you need a spot for putting on shoes or resting bags when entering your home, then an entryway bench may be more suitable.Cascade text here:
Console Table vs Desk
Similarities: Among their many uses, certain console tables can double as desks providing an additional workspace when needed.
Differences: Desks are primarily designed for extended periods of use and usually feature greater surface area and task-oriented features like integrated drawers or file cabinets.ConsoleTables can vary in design ranging from minimalistic to elaborate decorative styles with less emphasis on workspace functionality.
Usage: If you need a dedicated workspace with ample surface area, opt for a desk. However, if you value style and flexibility in your furniture pieces with occasional workspace needs, a console table could be the perfect choice.
Console Table vs Sofa Table
Similarities: Both pieces are tables, meant to occupy space behind the sofa or along walls.
Differences: The main difference lies in height – sofa tables are often lower than console tables and almost at the same level as your sofa's backrest. The sofa table typically complements the design of the sofa itself while console tables have an independent aesthetic.Layer content from previous prompts here:
Usage: Sofa tables work best when placed against the back of a couch or adjoining seating area, while console tables have greater flexibility – suitable for various areas around your home like hallways, entryways or dining spaces.
As you weigh the pros and cons between console tables and alternative furniture options it's important to analyze not just utility but also aesthetics and how well each piece will complement your existing home décor.
Placement Ideas for Console Tables: Elevating Your Interior Design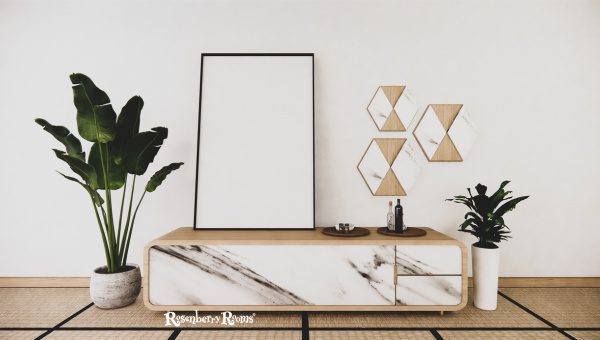 Adding a console table to your living space is an excellent way to spruce up your interiors while providing functionality. The slim profile and versatility of console tables make them suitable for various areas in your home. Here, I've compiled a list of creative placement ideas and styling tips to help you make the most out of your console table.
Using Console Tables in the Entryway or Hallway
One popular placement idea for console tables is in the entryway or hallway:
Creating a welcoming atmosphere: By positioning a console table near your front door, you can create an inviting ambiance for you and your guests as soon as they step inside.
Functional storage: Add baskets or trays on top of the tabletop for a convenient spot to place keys, mail, umbrellas, or other everyday essentials.
Statement piece: Make your entryway memorable by hanging a striking piece of artwork or mirror above the console table.
Enhancing Your Living Room or Lounge Area
Your living room or lounge area can benefit significantly from the presence of a well-placed console table:
Behind-the-sofa placement: Add a touch of elegance to any seating arrangement by placing the console table behind your sofa – an ideal surface for lamps, framed photos, or potted plants.
Accent wall: If you have an empty wall in need of some character, position your console table against it and complete the look with beautiful artwork, unique lighting fixtures, or bookshelves displaying personal treasures.
Entertainment hub: Placed under wall-mounted TVs, consoles can store media devices neatly while keeping them within reach.
Integrating Console Tables into Dining Rooms or Kitchens
Console tables are quite useful when incorporated into dining roomsor kitchens:
Additional serving space: During gatherings or events, console tables can offer a convenient area to set up buffet-style dining or hold appetizers.
Bar station: Set up an elegant bar station with a variety of spirits, glassware, and other cocktail essentials neatly arranged on your console table.
Kitchen organization: Dedicate your console table as a dedicated spot to store cookbooks or house seldom-used kitchen gadgets.
Creating a Cozy Reading Nook or Bedroom Accent
Lastly, console tables can make fabulous additions to cozy corners in bedrooms or form stylish reading nooks:
Bedroom vanity: Position a console table near the bed and transform it into a functional vanity by adding an illuminated mirror and stool.
Reading corner: Utilize an unused corner of your space by setting up a stylish reading zone with a comfy armchair and placing your console table nearby, enlivened with books and decorative accents.
The possibilities for showcasing your console table are nearly endless – from entryways to bedrooms and everywhere in between. Once you experiment with different locations and styling ideas while keeping in mind the overall aesthetic of your interiors, you'll undoubtedly find that perfect spot where your console table will elevate the ambiance of your home while providing functionality you never knew you needed.
Styling Tips for Decorating Your Console Table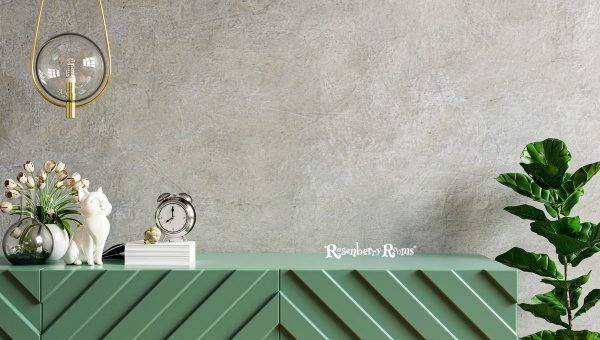 Once you've chosen the perfect console table and decided on its placement, decorating it can be an exciting yet daunting task.
The key is to strike a balance between form and function – making your console table not only visually appealing but practical as well. Here are some styling tips to help you enhance your console table:
Establish a Focal Point
Create a visual anchor that draws attention to your console table by placing a large piece of artwork or wall decor such as a statement mirror directly above it. The focal point will establish a design framework that helps with arranging other accessories around it.
Layering Decorative Elements
Layer different decorative elements in varying heights, shapes, and textures to create dimension and interest:
Vary height: Mix tall items like lamps or vases with shorter items like books or decorative bowls.
Play with texture: Use contrast — pair smooth surfaces with rough textures, heavy materials with lightweight ones.
Curate color: More than one color used, stick to similar hues or contrast slightly off-toned colors.
Thoughtful Composition
Arrange your accessories purposefully by employing techniques like the Rule of Threes or using groupings of odd numbers:
Rule of Threes: Organize items in groups of three; for example, anchor the left side with taller items (a lamp), center something textural (potted plant), the right side can have a stack of books.
Odd numbers: Create harmony by clustering objects in groups of odd numbers instead of even numbers.
Personal Touches
Infuse character into your console table by displaying personal touches that reflect your style and tastes:
Memorabilia: Incorporate family photos in stylish frames, heirloom trinkets, or cherished souvenirs from travels.
Books: Display a selection of your favorite books, whether art monographs, design volumes, or beloved novels.
Consider Functionality
Don't forget the functional aspects when styling your console table:
Storage: If your console has drawers or shelves, consider how to utilize this space effectively - store small items like remotes, keys, and other essentials neatly.
Accessibility: Ensure that the most frequently used items are within easy reach and not buried under decorative elements.
Seasonal Updates
One of the best aspects of console table styling is the ability to switch things up seasonally or during festive occasions:
Seasonal updates: Refresh your console table decor with new pieces or rearrange existing items in line with changing seasons – think flowers in spring, cozy candles in winter.
Special occasions: Celebrate special days or festivities by adorning your console table with themed decorations – from Christmas ornaments to Halloween trinkets.
Decorating your console table is an opportunity to showcase your unique style and creativity while considering practicality aspects at the same time. With these tips in mind, you can experiment with arranging different decorative elements while keeping true to your personal flair.
Take it as a chance to narrate your story with carefully curated selections that come together in harmony, creating an eye-catching centerpiece for any room in your home.
FAQs About Console Table?
Can Console Tables Be Used As A Workspace?
Yes, several console table designs can double as workspaces when needed. Look for tables maintaining the right dimensions, such as ample surface area along with functional features like drawers or shelves.
What Is The Ideal Height For Console Tables?
Console tables typically range between 28 to 32 inches in height. However, some designs extend up to 36 inches, making them suitable for use as bar or serving stations.
How do I choose the right material for my console table?
When selecting a material for your console table, consider factors such as aesthetic preferences, durability, cost and suitability in your space (humidity-resistant materials in damp environments).
What are some popular placement ideas for console tables?
Popular placement ideas include entryways or hallways (for a welcoming ambiance), living rooms or lounge areas (as decorative accents), dining rooms or kitchens (serving space), and cozy reading nooks or bedroom accents.
How can I decorate my console table stylishly while retaining functionality?
Create a focal point above your console table and layer decorative elements of varying heights and textures. Thoughtfully arrange personal touches by employing techniques like the Rule of Threes or groups of odd numbers and pay attention to functionality and seasonal updates.
Conclusion
In conclusion, understanding the intricacies of a console table – its various types, materials, features and placement ideas – is crucial for making a well-informed decision when bringing one into your living space.
The versatility of console tables is remarkable, allowing you to incorporate them seamlessly in various ways that elevate your home's aesthetics while providing much-needed functionality.
Remember to apply the styling tips shared above when decorating your console table to create a focal point that reflects your personal style and taste. Embrace this sophisticated and adaptable piece of furniture to transform your interiors with flair!