Look no further if you're seeking a hue that brings a sense of calm and sophistication to any room. Sherwin Williams Taupe Of The Morning SW 9590 is a color that embodies an effortless blend of grace and elegance, versatility and simplicity.
This pleasing shade of taupe offers an inviting warmth, making it a stellar choice for those desiring to create cozy yet stylish spaces.
One of the reasons I find Sherwin Williams Taupe Of The Morning so mesmerizing is how it balances bold sophistication and understated elegance.
With an undertone that hints at the first light of dawn breaking over a serene landscape, this color can transform your living area into a tranquil retreat. Its flexible nature will blend seamlessly with various decor styles and color schemes.
Understanding Taupe Of The Morning SW 9590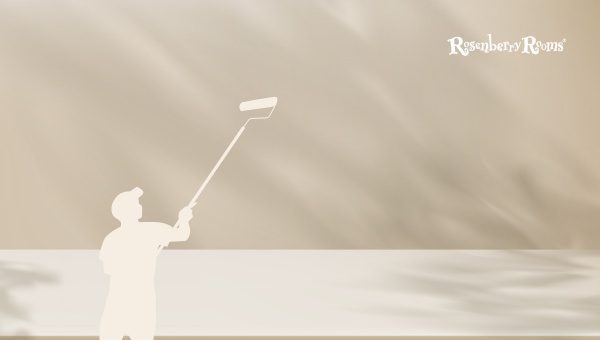 This particular shade is a part of Sherwin Williams' Neutral color family. When we think of neutral shades, they often portray themselves as sophisticated yet subtle backdrops in our homes or offices.
Taupe Of The Morning is no exception to that rule, fitting into any theme seamlessly while providing a unique character.
Features and Availability
Belonging to the Emerald Designer Edition Warm + Welcoming collection, it offers subtle tranquillity with a pinch of positivity.
It's available for interior and exterior use, so its application isn't just restricted to your walls - it can be imaginatively used to bring an additional layer of elegance wherever you choose.
As for the technical details—Taupe Of The Morning has a Hex Value of #DAD2C6 and an RGB Value of 218/210/198. You might wonder why this is relevant.
These values help you to find matching or complementary colors with digital precision—particularly handy when coordinating your paint choices with digital designs.
The Light Reflective Value (LRV) of Taupe Of The Morning stands at 65—a moderately high value in paint shades.
This means that this color reflects quite a bit of light, making it an excellent choice if you are looking to brighten up a space.
To wrap up, Taupe Of The Morning SW 9590 is ideal if you want sophistication with a welcoming touch for your interiors or exteriors.
Its versatility secures its place as an excellent standalone choice that effortlessly pairs well with countless designs and themes.
Read More: Sherwin Williams Sea Salt SW 6204 [Paint Color Review]
The Undertones and LRV of Taupe of the Morning
Sherwin Williams Taupe Of The Morning SW 9590 is a unique grey and light brown shade.
It creates this ideal look due to the undertones, subtle colors that emerge under different lighting conditions or when placed next to other colors.
Nuances in Different Lights
The leading undertone here is slightly green-grey, which provides versatility and adaptability to the color. This undertone makes it an easy fit with natural tones and gives it a softer edge than an excellent or pure gray.
Light Reflectance Value (LRV)
Getting into the lighting aspects, what sets this color apart is its Light Reflectance Value, short as LRV.
The higher the LRV number, the more reflective the paint color. With an LRV of 65, Taupe Of The Morning SW 9590 falls into that category. It can reflect quite a bit of light even while maintaining its soothing demeanor.
Therefore, Sherwin Williams' Taupe Of The Morning SW 9590 combines understated elegance with light-enhancing properties making it one fine choice for any space.
Is Taupe Of The Morning a Warm or Cool Paint Color?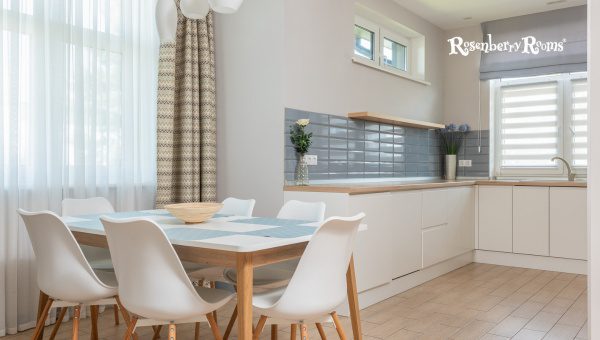 Sherwin Williams' Taupe Of The Morning is a graceful embodiment of ambiguity in color theory. It treads the thin line between warm and cool, blending the best of both worlds into one visually pleasing hue.
Warmth and Coolness
While the green-grey undertone might lead you to categorize it under cool colors, its overall appearance tends towards the warmer side—owing to its brownish tint that gives it an inviting warmth.
TAUPE OF THE MORNING SW 9590:
Cool Undertone: Green-Grey
Warm Appearance: Brownish Tint
Thus, Taupe Of The Morning SW 9590 is a rare blend that maintains an exquisite balance between warm and cool spectrums.
While this aspect makes it highly versatile and a perfect fit for any decor, it's crucial to remember that the perception of color can shift based on the surrounding colors and the type of lighting.
Consequently, before making any final decisions about paint color, always try out samples and observe them at different times of the day with varying light intensities. Be ready to be overwhelmed by this color's ability to transform your living spaces.
Is Taupe Of The Morning Good for Interior and Exterior?
Taupe Of The Morning is a seriously versatile hue that can be used to stunning effect in interior and exterior contexts.
Interior
Use this color to:
Create a Cozy Atmosphere: Its warm undertones create a snug, inviting vibe in areas like the living room or bedroom.
Compliment Art and Decor: This shade has a neutral characteristic, thus providing an excellent backdrop for vibrant art pieces or colorful decor.
Brighten Up Dark Spaces: Its high LRV reflects light well and can brighten spaces without much natural light.
In short, Taupe of The Morning fits seamlessly into any interior scheme - from minimalist-modern to more traditional styles.
Exterior
Think about using Taupe Off the Morning SW 9590 to:
Key Features Stand Out: Using it as a base helps make colorful doors or vibrant landscaping pop.
A Timeless Look: it's neutral enough to withstand trends while remaining elegant and poised.
Whether you are looking at updating your kitchen walls or considering giving your country house exterior a makeover, Taupe Of The Morning is the perfect blend of class and style that can be used across different spaces with splendid effects.
Taupe Of The Morning: Lighting And Directions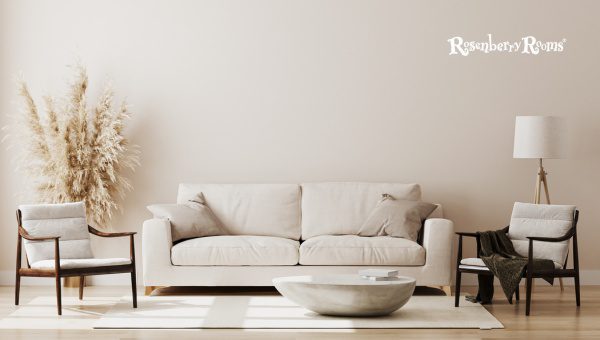 A fascinating aspect of colors is how they can vary and transform under different lighting conditions and upon various orientations.
Sherwin Williams' Taupe Of The Morning is no different. Let's examine its behavior under the lens of direction-specific lighting.
North-facing Rooms
North-facing rooms command a unique allure due to their cooler, diffused light, making them inherently cozy.
With its green-grey undertones, Taupe Of The Morning SW 9590 works remarkably well in north-facing rooms by bringing in a calming balance.
Its impressive LRV counteracts the lack of direct sunlight, preventing the room from appearing too dark or shadowy. This combination paves the way for a cool yet comforting vibe in these spaces.
South-Facing Rooms
On the other hand, south-facing rooms enjoy abundant natural light for most parts of the day. Here, Taupe Of The Morning adopts a vibrant persona as its brownish tint basks under the warm glow.
Despite the intense natural light, this color manages to preserve its elegant subtlety without turning glaringly bright—an ideal selection for seeping warmth into your living rooms or study areas.
East-Facing Rooms
In east-facing rooms, where the morning sun pours ample brightness, Taupe Of The Morning is a welcoming start to the day with its soothing presence.
Although these spaces may receive less light as the day progresses, Taupe Of The Morning's high LRV assists in maintaining brightness throughout—making this color an apt option for bedrooms where you wish to begin your mornings feeling refreshed.
West-Facing Rooms
Lastly are our west-facing spaces that begin calmly but culminate into warm evenings drenched in sunsets' golden hues.
As evening descends and sunlight slants into your west-facing spaces with an orange glow, Taupe Of The Morning reveals its warmer side—catapulting an inviting yet sophisticated essence into your room.
Sherwin Williams' Taupe Of The Morning adorns any space—regardless of orientation—with grace and style.
It dances with natural light throughout the day, transitioning from soothing calm to radiant warmth.
Where You Can Use Taupe Of The Morning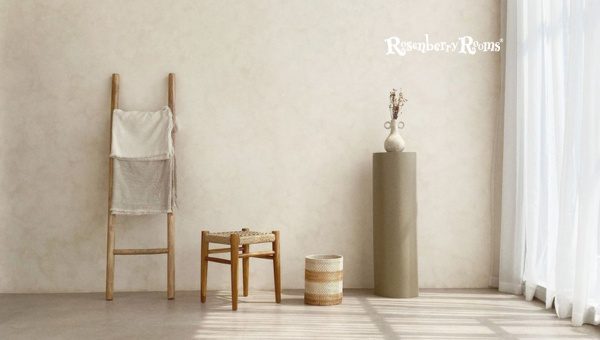 Let's focus on the different parts of a home and see how Sherwin Williams' Taupe of the Morning SW 9590 can serve as your go-to shade.
Living Room
The living room is our primary gathering space, where we welcome guests and spend quality time with family. A paint color like Taupe of The Morning can reinforce this inviting atmosphere.
Key Features:
Neutral Foundation: This shade provides a neutral backdrop, allowing your furniture, artwork, and decorations to take center stage.
Flexible Compliment: Its flexible nature allows it to blend seamlessly with various decor styles and color schemes.
Bedroom
When I imagine painting a bedroom, I want something soothing yet sophisticated. Taupe of The Morning fits the bill perfectly, bringing serenity to your sleeping quarters while providing a modern touch.
Why you should consider it:
Calming Environment: Its warm undertones induce a calm environment conducive to rest.
Goes Well With Any Decor: Whether you have dark or light furniture, this color suits any bedroom decor.
Dining Room
In the dining room, we want a sense of warmth that encourages conversation during meals. Here's how Taupe Of The Morning could be ideal:
Noteworthy Advantages:
Elevated Elegance: It adds an elevated elegance that enhances your dining experience.
Versatility: This color easily pairs with rich wood tones or metallic accents in dining room furniture and decor.
Home Office
Taupe Of The Morning is also an excellent choice for a home office setup—the right ambiance matters when trying to be productive!
Features To Consider:
Subtle Sophistication: Paint your office walls with this color for an air of delicate sophistication that allows for better focus.
Lighting Friendly: Given its high LRV (65), it makes an outstanding choice for spaces where ample lighting is crucial.
Whether looking at designing the perfect backdrop in your living room or creating a peaceful haven in your bedroom, Sherwin Williams' Taupe Of The Morning SW 9590 can come across as quite versatile. Remember to order some sample pots before painting your whole space—seeing is believing, after all!
Testing Paint Before Purchase - Why This Step is Essential?
One lesson I've learned from my experiences is never to skip the paint testing phase. Why? Simple—Colors can look completely different on your wall than on a paint chip. There are multiple reasons for this:
Lighting: The color of a room can look different depending on the amount or type of light it gets.
Existing Colors: Your current color scheme will impact how new colors appear. The human eye tends to mix neighboring colors, which may alter color perception.
Size: Colors perceive differently based on their coverage area.
Testing before buying with Sherwin Williams' sample sizes helps you make an informed choice and avoid unnecessary spending.
Remember, every wall and room has its character—paint samples help you identify what works for you while considering these unique features.
Best Trim Colors with Taupe Of The Morning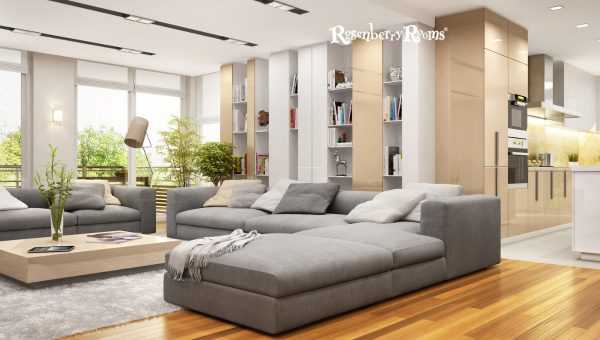 In the color wheel, neutrals intimately rely on complementing colors to make the best of their adaptability and understated elegance.
Sherwin Williams Taupe Of The Morning SW 9590 is no different. When identifying the perfect trim colors for this unique shade, I've observed two splendid options that can yield captivating results: Sherwin Williams High Reflective White SW 7757 and Pure White SW 7005.
Sherwin Williams High Reflective White SW 7757
High Reflective White (SW7757) is similar in light reflectance value to Taupe of The Morning, but its hue is starkly different.
As the name suggests, it's a highly reflective white that brings a wealth of brightness and openness when paired with Taupe Of The Morning. This striking contrast offers an impressive visual connection, emphasizing your taupe shade.
Sherwin Williams Pure White SW 7005
On the other hand, Pure White (SW7005) lays more on the softer side than High Reflective White. It's not as harsh as stark whites, yet not too warm.
It pairs up impeccably with Taupe Of The Morning to create a gentle and cohesive connection. If you're looking for a somewhat warming ambiance while retaining sophistication – pairing these two together should be your go-to choice.
All in all, your choice of trim color should match your expectations from the room ambiance. If you desire a striking mature sophistication, consider High Reflective White, while if you're leaning towards understated elegance, Pure White is your best friend.
FAQs About Sherwin Williams Taupe Of The Morning SW 9590
What kind of vibe does Taupe Of The Morning SW 9590 set in a room?
This shade brings a sense of serene sophistication, creating an ambiance of calm elegance in any space.
Can I use Taupe Of The Morning SW 9590 for exterior painting?
Absolutely! It is suitable not only for interiors but also for exterior use.
Does Taupe Of The Morning SW 9590 reflect a lot of light?
With a Light Reflective Value (LRV) of 65, it reflects moderate light, making it good for brightening up spaces.
Where does Taupe Of The Morning SW 9590 fit on the color spectrum?
It belongs to the neutral color family, balancing boldness and subtlety.
How versatile is Sherwin Williams' Taupe Of The Morning regarding design styles?
Given its neutral undertone, this shade exhibits high versatility—it can blend seamlessly with various decor styles and color schemes.
Conclusion
Sherwin Williams Taupe Of The Morning SW 9590 beautifully captures the serenity and sophistication of the dawn's subtle glow.
It is a chameleon color, capable of transforming your space into something remarkable while bringing an air of comforting familiarity.
Whether you're hoping to brighten a dim room, create an inviting atmosphere, or instill that much-needed element of graceful versatility within your interiors or exteriors, this neutral shade can surely deliver.
So next time you decide on the right color for your home makeover project, remember that great things are done by combining many small elements. Consider the subtle tranquility and flexible nature of Taupe Of The Morning.
As proven repeatedly, it can effortlessly imbue any space with sophistication and calm elegance while retaining its distinct character. Indeed, you'll not be left disappointed by this incredible offering from Sherwin Williams.