If you're looking to refresh your home's décor with a trendy and timeless color, your search ends here. Welcome to your go-to Sherwin Williams Wool Skein SW 6148 color review!
This versatile shade is a beloved choice for those who crave a touch of classic elegance without compromising warmth and charm.
Perhaps what makes Wool Skein unique is its ability to blend perfectly with almost any home style or décor.
Whether you're leaning toward the minimalist aesthetic or seeking an alluring backdrop for your more bohemian furnishings, this hue offers the perfect balance of style and simplicity.
It's time to give this underrated color its well-deserved spotlight! So, why not join us in unmasking Sherwin Williams Wool Skein's genuine charisma? You might be surprised how easily this shade can transform your space into an inviting sanctuary.
The Magic Behind Sherwin Williams Wool Skein SW 6148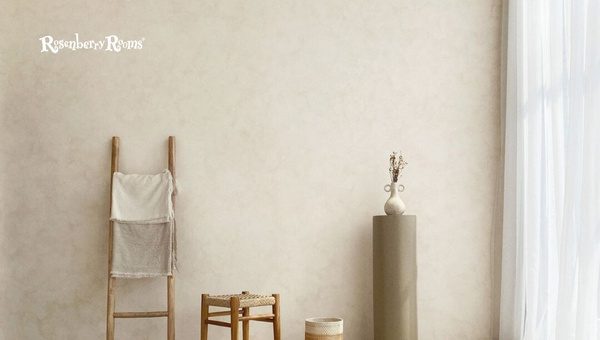 Sherwin Williams Wool Skein SW 6148 is more than just a paint color. It's a world of possibilities to transform your space. Here is some crucial information about this transformative hue:
Availability: Interior and Exterior applications
Color Family: Yellow
Hex Value: #D9CFBA
RGB Values: 217 / 207 / 186
LRV (Light Reflectance Value): 63
Location Number: 207-C1
After investigating, it's been found that many professional designers pick Wool skein for its subtleness. It has a drift of beige making it aesthetically warm. Welcoming enough, it's often called an 'easy-going' color due to its compatibility with different color styles and aesthetics.
This illustrates the multifaceted nature of the hue; it truly can be anything you want it to be within any four walls or exterior you choose.
The Warm or the Cool of Wool Skein
Sherwin Williams Wool Skein SW 6148 is considered a warm paint color. It's a go-to neutral paint color for many due to its warmth and versatility.
Its undertones are a mix of gray and beige, also known as "greige," but leans more towards beige, giving it a warmer feeling.
Wool Skein's warm, soft tones make it an excellent choice for creating cozy, inviting spaces. It works well in various lighting situations and pairs beautifully with other warm colors or cool blues for contrast.
LRV of the Wool Skein - Significance and Understanding
The LRV Wool Skein SW 6148 is 63. LRV measures the percentage of light a paint color reflects. It tells us how light or dark a color will appear when painted on walls. With an LRV of 63, Wool Skein falls into the light category.
This means that it will reflect quite a bit of light and make spaces appear larger and brighter. Therefore, it's an excellent choice for rooms that lack natural light or are smaller, as it can help brighten and visually expand these areas.
Color Codes and Coordinating Names to Complement Wool Skein
In the world of color, every hue has its complementary set. For Sherwin Williams Wool Skein SW 6148, these friends come in the names of Panda White SW 6147, Marshmallow SW 7001, and Green Earth SW 7748.
Panda White SW 6147 is an off-white neutral with an LRV of 77. It can beautifully contrast Wool Skein by enhancing its warmer tones.
Marshmallow SW 7001 is a pure white color with a high LRV of 82, creating a crisp and clean effect next to the muted tones of Wool Skein.
Green Earth SW 7748 offers an excellent balance with its grayish-green undertones. It enhances the natural mood when used alongside a warm hue like Wool Skein.
Beyond these named colors, you might consider incorporating shades from color families like warm or cool grays, dusty blues, or even muted coral hues that could provide striking depth and contrast when paired with advantageously versatile Wool Skein.
Also Read About Sherwin Williams Kilim Beige SW 6106 [Orange Paint Color]
Deeper Insights into Wool Skein's Undertones
Sherwin Williams Wool Skein SW 6148 has khaki undertones. These undertones are subtle hints of color from under the paint's primary hue.
In this case, the khaki undertone in Wool Skein makes it a pleasant, warm, neutral shade. The mix of beige and gray "greige" leaning more beige, with a hint of khaki, gives it a warmer look and feel.
This color is incredibly versatile due to this undertone; it can coordinate well with many other colors and works perfectly in various interior spaces, lending them a comfortable and welcoming vibe.
Aesthetics of Interior Spaces with Wool Skein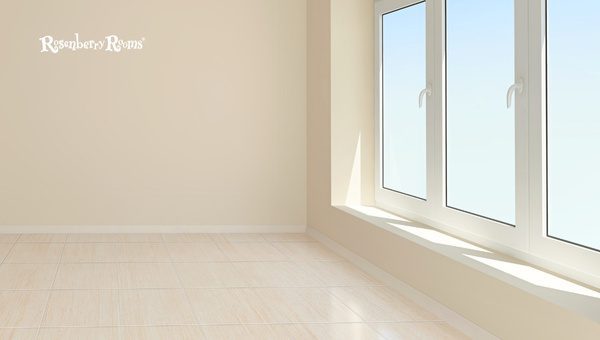 This interconnected affiliation between Sherwin Williams Wool Skein and the essence of a room is striking.
This color balances out warm and cool undertones when placed thoughtfully across interior spaces to create a genuinely delightful space. But where exactly does the magic of Wool Skein truly sparkle across your home's landscape?
Ideal Locations for a Dose of Wool Skein Indoors
Certain areas harness the power of SW 6148 even more effectively than others, transforming them from mundane to magical.
Home Office: Inject tranquility into your workspace with Wool Skein. The calm hues help improve focus and reduce stress levels, making it perfect for those tiring Zoom meetings.
Basement: Lend brightness and spaciousness to your basement with this warmer off-white hue. It makes cramped spaces appear larger and more inviting.
Dining Room: Create an elegant yet unpretentious atmosphere for enjoying meals. Pair this color with dark wood furniture or metallic accents to make the space pop.
Entryway: Your guests' first impression can be an unforgettable one when greeted by the subtle warmth of Wool Skein.
Bathroom, Hallway, Nursery: These often overlook areas benefit greatly from the neutral elegance that will neither overstimulate nor underwhelm.
Living Room: The serene aura this color offers provides a soft backdrop for various décor styles - colorful boho or chic monochrome - in your living room.
Bedroom/Kitchen: Being highly adaptable, you can safely use it in both bedrooms for peaceful slumber and kitchens for a dose of morning cheer.
Light plays a significant role in revealing Wool Skein's charm. Consider how natural light interacts with the chosen paint colors throughout different times in each specific area.
Always complement it with harmonious shades on trims or moldings to pull off a stunning, complete look.
Explore More: Sherwin Williams Dorian Gray SW 7017 [Paint Color Review]
Painting Exteriors with Sherwin Williams SW 6148
When bringing color outside, the choices can be both endless and daunting. Pushing away the stress, let's focus on how Sherwin Williams Wool Skein SW 6148 might offer you a simple yet elegant solution for your exterior paint project.
This neutral shade is as versatile outdoors as indoors - dripping charm and warmth onto many exterior surfaces!
Best Exteriors for the Enchanting Wool Skein Touch
One of the reasons why this tone is preferred by homeowners and painters alike starts with the fact that Wool Skein looks stunning on just about any surface.
Shutters: If you're looking for a neutral color that adds charm to your home's exterior, Wool Skein is your pick. It's an excellent shade that pairs well with primary siding or trim colors.
Garage Doors: Dressing garage doors in this muted color can create a tastefully understated appearance - a fresh take on curb appeal!
Doors: Front doors painted in Wool Skein can foster an inviting entryway, projecting a serene welcoming vibe.
Trim: This understated hue works exceptionally well on the trim when you want your main house color to shine but still needs some depth at the house corners.
Porch Ceilings: Want to make sitting out on your porch cozier? Brush some Wool Skein up there. It'll set a calm, warm atmosphere as you enjoy your evening tea or greet your coffee.
Exterior Walls: As an overall exterior color, Wool Skein sets a perfect stage for greenery landscaping or brightly colored outdoor furniture to pop against its calm backdrop.
Whether you have bricks or wooden facades colonial or contemporary design - this diversified hue adapts and accentuates gracefully!
Its moderate light reflectance value (LRV) won't make your house exterior overly bright in the sunshine. Instead, it'll elegantly highlight the architectural features.
The color also fares well in different environments and light conditions, from sunny coasts to shadowed mountain ranges. Hence, Wool Skein SW 6148 subtly flatters your exteriors worldwide!
Lighting Matters - East, West, North or South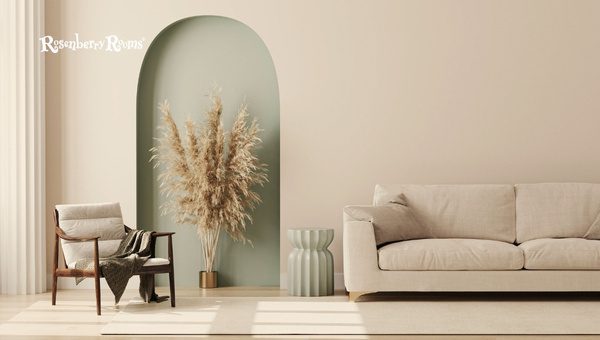 Lighting is a fundamental aspect of how color perceives our eyes, and it's no different when considering Sherwin Williams Wool Skein SW 6148 for your interiors or exteriors.
Depending on the direction your room faces – north, south, east, or west – Wool Skein can come across differently.
North-Facing Rooms: Rooms that face the north get less direct sunlight. Therefore, they often appear cooler and less intense in daylight hours. When applied in a north-facing space, Wool Skein's khaki undertones become more noticeable as it has a slightly richer and darker appearance.
South-Facing Rooms: South-facing rooms enjoy more sunlight during the day, causing colors to appear brighter and warmer. In these rooms, Wool Skein shines its brightest with its lightly golden hues, creating an inviting ambiance filled with warmth.
East-Facing Rooms: Rooms facing east get the morning light, which tends to be bright yet cooler. The result? Wool Skein takes on a subtle sophistication as it captures the beauty of early morning light while maintaining its neutral authenticity.
West-Facing Rooms: The setting sun imparts warm hues, making colors in west-facing rooms appear richer in the evening. Here, Sherwin Williams Wool Skein exhibits an enchanting golden glow that perfectly complements this time of day.
Importance and Implementation of Sampling SW 6148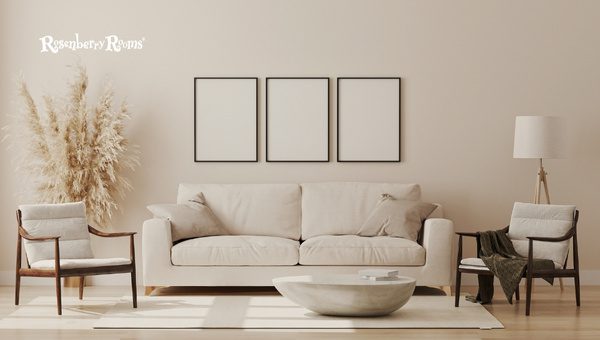 Color is deceptive. Perceptions can be drastically misleading, especially when viewed from a mere color chip. Therefore, trying a sample size before making your final decisions is always recommended.
It's as essential as test-driving a car, allowing you to see how the color behaves in different lighting conditions throughout your space.
You can also check compatibility with your existing décor & furniture. This way, the Wool Skein SW 6148 color will feel perfectly adapted to your home from the moment of application.
Not every screen displays colors similarly due to individual calibration settings. So, relying solely on digital stimuli can lead you astray, too. Make sure to use physical paint samples for an accurate representation.
Read More: 20 Most Popular Sherwin Williams Exterior Paint Colors
FAQs About Wool Skein SW 6148
How does Wool Skein look in different lights?
Wool Skein's warm undertones can appear slightly brighter or darker depending on the lighting, but it maintains its natural elegance.
Is Wool Skein suitable for exteriors in all climates?
Its neutral hue makes it adaptable and appealing in warm and cold surroundings.
Can I pair Wool Skein with vibrant accent colors?
Absolutely! Wool Skein's versatility enables it to complement a broad range of dynamic colors well.
Will Wool Skein look good in my small room?
Indeed, its Light Reflectance Value (LRV) of 63 makes it an excellent choice to make small spaces appear larger.
What style of decor fits best with Wool Skein?
Its universal appeal allows it to blend seamlessly with contemporary, traditional, country, and many more styles.
Conclusion
Sherwin Williams' Wool Skein SW 6148 is a remarkable color choice for any space needing a lift. It provides that delicate blend of warmth and sophistication that will let you and your visitors feel right at home.
The adaptability of this color lends itself beautifully to any room, acting as a base to allow your personality to shine through.
Whether you're touching up a single wall or reimagining your entire home's palette, it's high time you welcomed Wool Skein into your design considerations. Its understated charm is certainly worth exploring!