Do you crave a color that adds depth and sophistication without feeling harsh or too intense? Look no further than Sherwin Williams Fawn Brindle SW 7640.
Today, we're taking an in-depth look at this go-to neutral in our Sherwin Williams Fawn Brindle SW 7640 Color Review.
As someone who's dipped their toes into the vast sea of home decorating, I can affirm one thing: the right color can work wonders to alter the mood of a space.
A shade like Fawn Brindle can introduce an idyllic blend of warmth and subtlety, be it your kitchen, living room, or bedroom. So, let's begin our journey to uncover what makes this shade unique and versatile.
Importance of the Sherwin Williams Fawn Brindle SW 7640
One cannot stress the significance of Sherwin Williams Fawn Brindle SW 7640. This versatile paint color carves a special place due to various factors central to its impressive appeal.
Color Family(s): Neutrals are known for their subtle and soothing personalities, and Fawn Brindle is no exception. Belonging to the neutral color family, it harmoniously blends with a wide range of shades, making it perfect for a whole-house color scheme.
Color Collections: What makes this paint unique is its inclusion in not one but two different Color ID Collections - 'Free Spirit' and 'Nurturer,' further affirming its suitability for multiple settings. Imbibing these collections' mood-lifting and nurturing qualities assures an inviting ambiance in your space.
Availability: Versatility doesn't end with colors! Available for interior and Exterior applications, this shade can turn any house into a warm, welcoming home.
Its appreciation can also be understood by delving into its specifications-
Location Number: 247-C5
Hex Value: #A7A094
RGB Values: A pleasant blend of 167 (Red), 160 (Green), and 148 (Blue) gives it an appealing soft gray-brown hue.
LRV: The Light Reflectance Value sits at a comfortable middle ground of 36, implying the paint has a perfect balance while reflecting light, making your rooms feel expansively brighter or cozily dimmer as needed.
Choosing Sherwin Williams Fawn Brindle SW 7640—for your next DIY project or professional home refurbishing—is about embracing quiet elegance without compromising adaptability.
The LRV of Sherwin Williams Fawn Brindle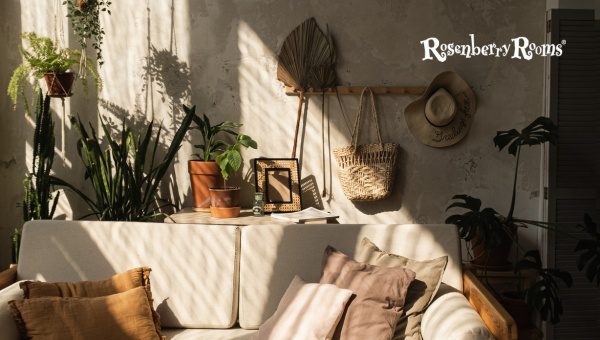 The Light Reflectance Value (LRV) of color is essential when deciding what shade to go with. LRV measures the percentage of light a color reflects. For Sherwin Williams Fawn Brindle, this magical number sits at 36.
Here's why that matters: A shade with a lower LRV absorbs more light, making the room appear cozier and more minor. On the other hand, a higher LRV will reflect more light, rendering the room spacious and brighter.
Fawn Brindle SW 7640 rests comfortably in the mid-range. It won't make your rooms feel like an imploding cave or like stepping onto a blindingly sunlit iceberg. In other words, it introduces just enough warmth without overwhelming the space.
Use this knowledge to decide whether this 36 LRV suits your desired room dimensions and lighting conditions.
Explore More: Sherwin Williams Eider White SW 7014 [Paint Color Review]
The Undertones of Sherwin Williams Fawn Brindle
Undertones are the nuanced, subtle color characteristics that emerge when one or more colors influence a primary color.
Those shifting underlying hues can cause one major headache if unnoticed. However, with Fawn Brindle SW 7640, the undertones are delightfully straightforward.
Fawn Brindle presents a delicately balanced gray and brown color profile. Its prominent undertone, however, is a sandy taupe or beige.
This warm gray-brown resemblance situates Fawn Brindle in the Greige (The perfect combination of grey and beige) category.
But hold on! Before you splash it across your walls, observe it under different lighting conditions throughout the day.
Natural and artificial lights can make those underlying tones seem different depending on the time of day.
Despite its neutral tag, this color has a complex personality that can weave magic into your interiors if appropriately applied after being conscious of its subtle undertones.
Sherwin Williams Fawn Brindle: Warm or Cool?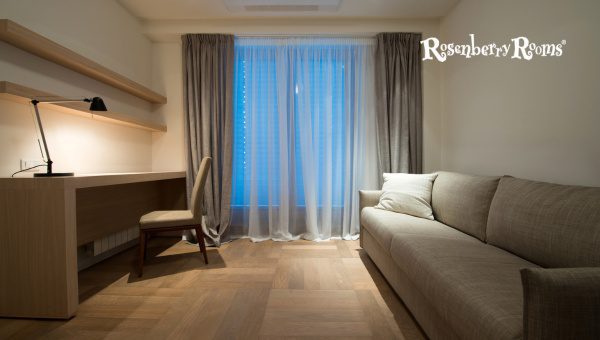 When you're deciding on the perfect paint color for your space, it's crucial to understand whether it falls under "warm" or "cool."
These categories refer to the overall feel and vibe a color gives off. And where does our beloved Sherwin Williams Fawn Brindle land?
Technically, Fawn Brindle is categorized as a warm neutral. It nestles comfortably in the warm spectrum owing to its cozy grey-brown undertone. However, it still carries a hint of coolness due to the subtle presence of grey.
Unlike some colors strongly one or the other, Fawn Brindle elegantly walks a thin line between these two categories.
This unique attribute lends it splendid versatility – allowing this shade to harmonize with cool and warm hues effortlessly.
Unleashing this unique blend offers immense flexibility when planning your interior design. So you no longer have to play tug-of-war between a 'chilly' blue bedroom or a 'fiery' red living room!
Is Fawn Brindle suitable for Interior or Exterior?
Decorating a home is about exploring options and seeking flexibility. And when you select a neutral color like Fawn Brindle, the versatility expands exponentially.
Interior
Sherwin Williams Fawn Brindle demonstrates a fantastic ability to adapt across various interiors. Its defining characteristic of greige—the sublime union of grey and beige—renders it an optimal choice for creating a warm, inviting atmosphere within the home.
Whether you want to revamp your living room or give your bedroom a subtle, neutral touch, Fawn Brindle harmoniously blends with different colors.
Try pairing it with whites, off-whites, lighter beiges, cool greys, and even tones with pastel hues. They make magnificent compliments to this adaptive color.
Furthermore, its LRV score 36 indicates that Fawn Brindle could create just the right lighting ambiance in suffused-lit spaces like dining rooms or reading corners.
Exterior
When it comes to the exterior application, Fawn Brindle continues to impress. Its hidden warm tones come alive under natural sunlight—creating a serene facade that's both modern and touchingly rustic.
Accentuate its appeal by pairing it with darker shades like black or deep brown (think window frames & shutters). You could even play around with color contrast by applying bright colors (reds or dirty blues) on the front door.
Whether recreating your home's exterior look or breaking away from traditional concepts with something stylishly neutral—Fawn Brindle SW 7640 effortlessly dovetails into both scenes.
It offers lasting endurance throughout the seasons while maintaining an aesthetically pleasing appearance no matter where it is used.
Explore More: Sherwin Williams Comfort Gray 6205 [Paint Color Review 2023]
Sherwin Williams Fawn Brindle Usage Locations in Home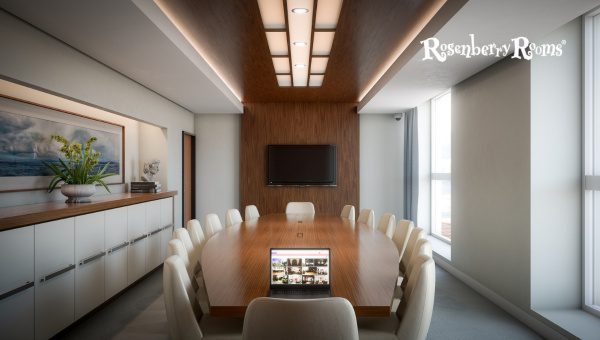 One of the undisputed charms of Sherwin Williams Fawn Brindle is its versatility. A color as adaptive as this allows you to use it virtually anywhere in your home.
Living Rooms
Why not start with the heart of your home? Fawn Brindle undoubtedly elevates any living space with grace.
Imagine a cozy, inviting ambiance brightened by natural daylight bouncing off walls painted in this warm, neutral shade.
The warmth helps create a friendly environment, precisely what you want for gatherings with family and friends.
Kitchen
Yes! Fawn Brindle's soothing tone could make a trip to your kitchen more delightful. Whether you have a small kitchen struggling for light or are blessed with abundant natural sunlight, this neutral shade can enhance either space subtly.
Bedrooms
The delicate balance between the gray and brown tones of Fawn Brindle makes it ideal for bedrooms, too! If you want to create peaceful sanctuaries, the understated warmth and coolness evoked by SW 7640 will give you just that.
Bathrooms
Often underrated in terms of potential design elements, bathrooms, too, can bask in the beauty of this versatile hue.
A bathroom featuring walls clad in Fawn Brindle conveys a serenely warm and inviting aura even without flooding it with light.
Fawn Brindle's adaptability fits in diverse settings within homes regardless of style or size—it's all about using it creatively!
As we navigate through other locations like hallways, basements, or home offices where SW 7640 can work its quiet magic—there's virtually no limit for this remarkable color!
Complementary Trim Colors for Fawn Brindle
Sherwin Williams Fawn Brindle's versatility helps it pair exceptionally well with various trim colors. However, a few stand out as the perfect complements, enhancing its allure.
High Reflective White SW 7757: Let it be known that this is not your average white! It's one of the brightest whites from Sherwin Williams' collection and pairs beautifully with Fawn Brindle to bring out its warm undertones. By choosing to match with SW 7757, you're accentuating your walls without losing the subtle sophistication of the neutral color.
Pure White SW 7005: Pure White is another exceptional choice. This clean white brings warmth, ensuring it doesn't appear stark against Fawn Brindle. Its cool yet faintly creamy subtlety complements the sandy taupe undertones of Fawn Brindle exquisitely.
Alabaster SW 7008: Though similar in warmth to Pure White, Alabaster still presents a unique charm. Its beige notes form an artful alliance with Fawn Brindle's earthy brown-gray mix, further grounding any space in natural elegance.
High Reflective White, Pure White, or Alabaster offers a unique and radiant blend when paired with Sherwin Williams Fawn Brindle SW 7640. Choose wisely and watch your walls beam with quiet grace.
Which Paint Hues Pair Nicely With Sherwin Williams Fawn Brindle?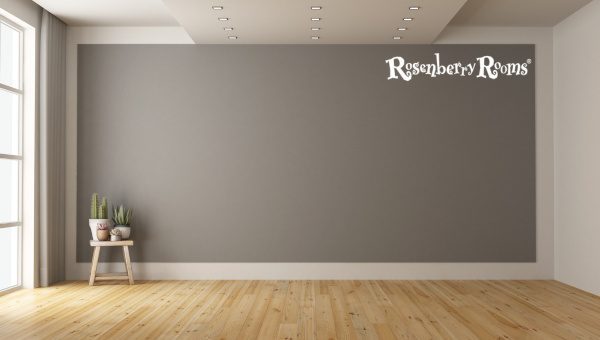 When meticulously chosen, contrasting or complementary hues bring out the best in Fawn Brindle SW 7640.
Here, we're looking at two ideal companions — Benjamin Moore Gibraltar Cliffs 1587 and Sherwin Williams Urbane Bronze SW 7048.
Benjamin Moore Gibraltar Cliffs 1587
This grayish-blue accent from Benjamin Moore can be an absolute head-turner when strategically employed.
The cool, earthy undertones of Gibraltar Cliffs significantly contrast with the warm, greige hue of Fawn Brindle, providing much-needed balance and elegance.
So consider creating a feature wall or using it for cabinets or furniture to get this sophisticated look.
Sherwin Williams Urbane Bronze SW 7048
Similarly breathtaking is Sherwin Williams' Urbane Bronze. The color's bold yet refined character pairs exceptionally well with Fawn Brindle's understated sophistication.
Using Urbane Bronze on trimmings, doors, or even accent walls can lead to a powerful yet subtle mix of warmth and depth.
Incorporating these colors with Fawn Brindle should complement your existing theme rather than overpowering it. Proportion and balance are critical in determining the perfect partners for this greige superstar.
Explore More: Sherwin Williams Quietude SW 6212 [Paint Color Review 2023]
Importance of Sampling Before the Whole Paint Color
Painting your walls solely based on a color swatch can lead to unpredictable surprises. Testing paint colors before buying gallons is an often overlooked but critical step in painting. That's why a color sample test is a smart move to ensure you get your desired finish.
Lighting significantly impacts how we perceive color. The same shade can appear entirely different in morning and evening light or under artificial lighting conditions.
Surroundings - furniture, floor covering, natural elements - even neighboring wall colors influence how a specific shade looks.
Fawn Brindle pointed out that subtle undertones may become more apparent once applied on large-scale surfaces.
To skip disappointments and re-painting costs:
Buy a small sample paint pot.
Consider applying it on multiple walls.
Observe under different lighting situations.
Consider its interaction with other architectural elements in your room.
Similar Colors of Fawn Brindle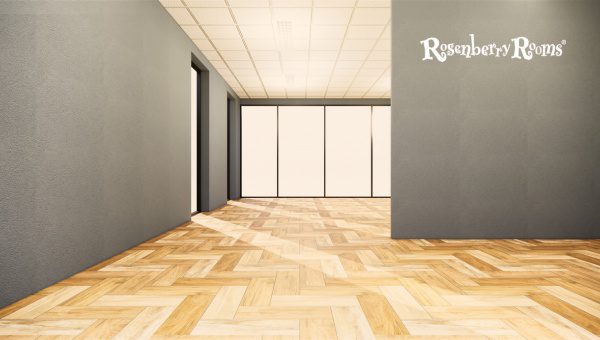 One alternative color that comes to mind while discussing Sherwin Williams Fawn Brindle is Benjamin Moore Rockport Gray HC-105.
The similarity lies in their warm, greige tones and balanced gray and brown prominence. However, Rockport Gray has a slightly darker, almost taupe-like appeal, which can add deeper dimension and richness to your spaces.
Like Fawn Brindle, this versatile shade by Benjamin Moore is equally suitable for interior and exterior applications.
Its ability to beautifully transform under varying light conditions makes Rockport Gray HC-105 an alluring option.
While there's no precise replacement for Fawn Brindle's unique charm, it doesn't hurt to consider similar options that may align better with your room's decor or personal preferences. So definitely glance at the elegant Benjamin Moore Rockport Gray!
How to Find a Combination Color with Fawn Brindle
Discovering the perfect combination color with Fawn Brindle can seem daunting, but with a few essential things to consider, you'll have your ideal palette in no time!
Consider Your Home's Architectural Style: The architectural style of your home plays a crucial role in color selection. For contemporary, rustic styles or farmhouse designs, the warm undertones of Fawn Brindle pair well with cooler whites and blues.
Examine Your Existing Decor: Consider the dominant colors in your home decor. If you already have furniture, using those colors as a guide can help you choose complementary shades to tie everything together. The beauty of Fawn Brindle is its adaptability; it gets along brilliantly with most color schemes.
Overall Mood and Feel: Think about the mood you want to create. Combine Fawn Brindle with rich browns or greens for a cozy ambiance. To evoke tranquillity and spaciousness, pair it with cool grays and whites.
Test Before You Commit: Yes, it's the old trial-and-error method! Start small — paint a piece of foam board or significant sample papers in Fawn Brindle and your potential complementary colors. Move these around your space throughout different times of day to see how they interact; this way, you can be sure before painting an entire wall.
FAQs About Fawn Brindle SW 7640
What kind of spaces work best with Sherwin Williams Fawn Brindle?
Fawn Brindle is versatile, working well in any kitchen, bathroom, living area, or bedroom.
Are there any other Sherwin-Williams colors that are close to Fawn Brindle?
You may want to consider colors like "Popular Gray" SW 6071 and "Versatile Gray" SW 6072, which are similar but always test before you commit.
Does Fawn Brindle work with natural wood tones?
Absolutely! The warm undertones in Fawn Brindle complement natural wood tones beautifully.
Can Fawn Brindle be used for exteriors as well?
Yes! Its warmth and adaptability make it an excellent choice for interior and exterior projects.
How does lighting affect the look of Sherwin Williams Fawn Brindle?
Like many paint colors, natural and artificial lights can slightly alter its appearance, making its undertone more evident at different times of day.
Conclusion
When it comes to interior or exterior painting, there's an undeniable charm that comes with the perfect blend of sophistication and warmth that is Sherwin Williams Fawn Brindle.
Its ability to transform spaces into cozy havens or open, airy rooms makes it a desirable choice for many homeowners.
Exploring color options can feel overwhelming, but hopefully, this comprehensive review caters to your curiosity about this versatile shade.
Your space is a reflection of you, so go ahead and let the refined elegance of Fawn Brindle give your home the grandeur it deserves.