If you're searching for that perfect shade of paint to transform your space, Sherwin Williams Silvermist SW 7621 might be your solution.
With its soothing hues and versatile application, it's steadily climbing the popularity charts amongst home decor enthusiasts and interior designers alike. Understanding the nuances of color before you commit to it can go a long way in shaping your interiors.
This review aims to provide an in-depth insight into why Silvermist SW 7621 could be the ideal choice for your next home or office makeover. Get ready to immerse yourself in all things Silvermist! We promise it won't disappoint.
Comprehensive Review of Sherwin Williams Silvermist SW 7621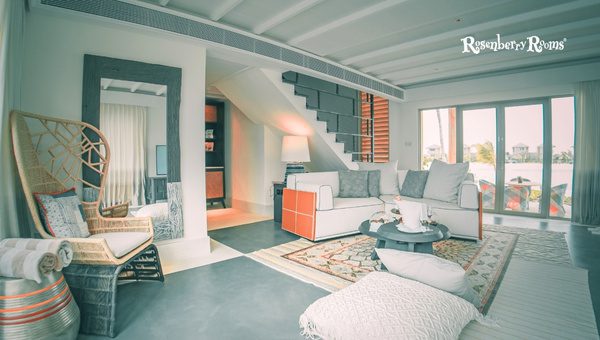 Sherwin Williams Silvermist SW 7621 is part of several color collections, including Luxe, 2023 Biome, Living Well-Recharge, and the Timeless Color Wall. Here are some of the essential details you'll need to identify it:
Light Reflectance Value (LRV): 47
Hex Value: #b0b8b2
RGB Values: R:176 G:184 B:178
Location Number: 281-C1
This paint can be categorized as a cool blue color. It contains green and slate-gray undertones that contribute to its overall serene ambiance.
There is more to this shade than just its calming implications. Its unique composition holds limitless design potential which allows it to blend within diverse interior themes and even on exteriors readily.
Stay with us as we delve deeper into this favorite from Sherwin Williams' offerings so you can make a more informed decision for your space.
You're about to unravel what makes Silvermist such a charming choice and where it fits seamlessly in your home décor scheme.
Defining LRV and its Importance in Color Selection
Sherwin Williams Silvermist SW 7621 is a popular paint color known for its serene vibes. It has a Light Reflectance Value (LRV) of 47.
The LRV is a measurement used by design professionals that indicates the amount of light reflected by the color.
A higher LRV means the color reflects more light, making a space look brighter and larger, while lower values result in darker-looking spaces. The LRV of 47 for Sherwin Williams Silvermist SW 7621 situates it in the medium range.
This means it is versatile enough to be used in various lighting scenarios - plenty of natural or artificial light without making rooms look overtly bright or overly dark, maintaining balance with soothing vibes for any interior space you choose to use it in.
Importance of LRV
The Light Reflectance Value (LRV) in paint color is incredibly important as it measures the percentage of light a paint color reflects.
It plays a significant role in how light or dark a room feels when painted with that color. An LRV closer to 100% means the color reflects more light, making a room appear brighter and potentially larger.
On the other hand, an LRV closer to 0% means the color absorbs the most light, creating a darker ambiance that can make a room feel more intimate or smaller.
Understanding LRVs helps homeowners and interior designers decide which paint colors will best suit their space depending on the lighting and overall desired mood.
Warm or Cool - The True Tone of Silvermist
Sherwin Williams Silvermist SW 7621 is characterized as a cool paint color. It leans towards a soft, soothing palette of light blues and grey undertones. This color presents itself with a tranquil quality and creates relaxing environments.
It can complement modern, minimalist, and beach-style decors for bedrooms and bathrooms. Despite its cool nature, Silvermist can subtly adapt to various natural lights due to its dynamic grey undertones, making it a versatile choice for any room in your house.
Also Read About Sherwin Williams Drift Of Mist SW 9166 [Paint Color Review]
Silvermist in Your Interior Décor – Potential Uses and Benefits
Beyond its tranquil undertones, Silvermist SW 7621 is a fantastic choice for your living spaces for various reasons. Its inherent versatility makes this color a seamless fit in numerous settings- from traditional to modern and everything in between.
Silvermist essentially works as a muted neutral. While it does carry an air of subtlety, it never fails to make a statement. It injects your space with an atmospheric coolness soothing to the senses, setting up an inviting and calm environment.
Moreover, the color coordinates beautifully with nearly any color palette you might have in mind, providing both balance and contrast where needed.
Best Room Choices for Silvermist
Sherwin Williams Silvermist is incredibly adaptable across various rooms in your home.
Bedroom: Used in your bedroom, Silvermist can provide the calming atmosphere needed for restful sleep.
Living Room: Silvermist offers an inviting ambiance that sparks relaxation and peaceful conversations in a living room setup.
Hallway: Hallways donned in Silvermist become elegant transitional zones connecting different parts of your home.
Bathroom: Even bathrooms benefit from the serene energy of this color, transforming them into personal spa-like retreats.
Experimenting with different lighting conditions can also impact how this color presents itself dramatic or soft highlights shaping up based on the time of day and natural light's directionality.
Overall, the adaptability of SW 7621 opens up extensive potential within your interiors that are just waiting to be explored!
What does Undertone Silvermist SW 7621 have?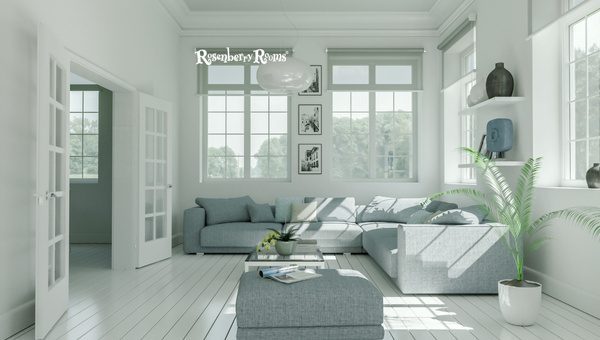 Undertone Silvermist SW 7621 is a color variant from Sherwin-Williams paints, renowned for its sophistication and calming effect.
This color is characterized by a unique blend of green and slate gray undertones, contributing significantly to its tranquil appeal.
The green undertone adds a natural serenity that complements many interior themes. It is subtle yet evident enough to add an organic layer to the color spectrum, creating a refreshing ambiance.
On the other hand, the slate gray undertones grant this hue some depth and maturity. This harmonic blend of these two elements results in an understated residence that feels warm, inviting, and elegantly contemporary, perfect for people seeking tranquility and elegance in their décor scheme.
Undertone Silvermist SW 7621 performs exceptionally well in spaces with a lot of natural light to embrace its full potential.
Exterior Applications of Sherwin Williams Silvermist
As much as Silvermist SW 7621 is a versatile interior color, it's equally impressive when utilized on exteriors.
This soothing hue has the uncanny ability to highlight architectural details and fixtures, taking your home's curb appeal up a notch.
Exterior Walls: This color's soft yet distinctive impact breathes new life into house fronts, making them stand apart. Silvermist contrasts wonderfully with warm-toned bricks and stones.
Front Door: A front door painted in Silvermist welcomes anyone stepping into your home.
Garden Sheds: Want to add an aesthetic touch to your garden landscape? Painting garden sheds or decks in Silvermist could add an interesting facet to your outdoor space.
Pergolas and Patios: Silvermist brings in an easy-going vibe that pairs well with nature's tones for pergolas or patios.
Exterior paint colors can appear brighter in broad daylight. Therefore, consider surrounding elements like roofing colors and landscaping before deciding on exterior paint shades.
Coordination of Sherwin Williams Silvermist with Trim Colors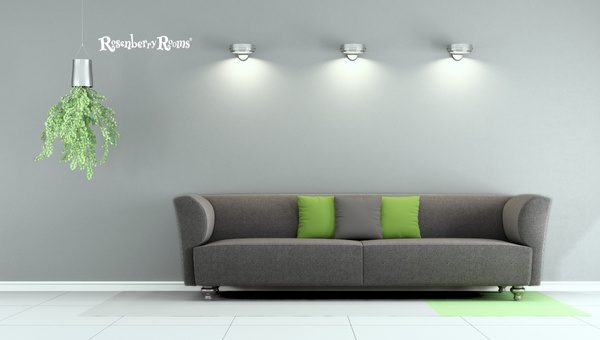 Carefully chosen trim colors can beautifully enhance the look of Sherwin Williams Silvermist, making it shine in all its nuanced glory.
Finding the perfect trim color might require a bit of experimentation! Test sample swatches before you commit to a combination; this way, you ensure that the color pairing looks as pleasing in your specific setting as on screen or paper.
Comparison - Sherwin Williams Silvermist Vs. Similar Shades
When opting for a peaceful hue like Silvermist, you naturally want to evaluate it against similar shades. Here's a rundown on how it stacks up:
Your space and its unique characteristics should guide your choice. Consider light exposure, existing elements, and your personal preference before taking a final call on your color choice.
Explore More: Sherwin Williams Kilim Beige SW 6106 [Orange Paint Color]
Influence of Cardinal Directional Lighting on SW 7621 Appearance
A lot of thought goes into picking the right color to paint your walls. One factor that isn't always considered but can have a significant impact is the direction your room is facing.
Depending on whether your room has North, South, East, or West exposure could influence how Silvermist SW 7621 looks at different times of the day.
North Light Exposure
Rooms with a Northern exposure tend to provide cooler and softer lighting. If you introduce Silvermist SW 7621 paint here, it will incline more toward its blue-gray hues. The serene ambiance will be amplified further, creating a more soothing space that feels quiet.
South Light Exposure
If Silvermist graces walls exposed to Southern light throughout the day, you're in for a delightful transformation.
South-facing rooms receive ample natural light, creating a brighter and warmer aesthetic. Our beloved shade will certainly lean more towards its green undertones in such settings.
East Light Exposure
East-facing rooms get plenty of morning sunlight, which tends to be bright and white but later tapers off into cooler shades as sunset approaches.
In these rooms, Silvermist exhibits its green undertones during the early hours and gradually transitions towards its cool blue-grey personality as evening sets in.
West Light Exposure
Finally, spaces exposed to Western light enjoy most of their sunshine later in the afternoon when it radiates warmer hues.
In west-facing spaces where afternoon light floods in, you'll notice subtle shifts within Silvermist's pigment, reflecting warmer gray hues.
Comparing two similar colors? Remember— though they may look indistinguishable on the swatch—different exposures could make one color appear lighter or more vibrant than the other.
Consider using large paint swatches or samples to see how colors look under varying lighting conditions in your room.
Significance of Sampling Before Finalizing Paint Selection
When finalizing your paint color selection, taking the time to sample is crucial. Paint hues can drastically change based on the surrounding conditions, including lighting, furniture, and accessories.
Using a sample of Silvermist SW 7621 on your wall first gives you an accurate read on how this color will truly look in your space.
Sampling before you commit ensures confidence in your decision and saves achieving your perfect décor vision from costly do-overs and disappointments.
Read More: Sherwin Williams Dorian Gray SW 7017 [Paint Color Review]
FAQs About Silvermist SW 7621
Is Sherwin Williams Silvermist SW 7621 a neutral color?
Silvermist is considered neutral due to its ability to blend effortlessly with various color palettes.
Can SW Silvermist be used for exteriors?
Absolutely! Silvermist is highly versatile and works as an elegant choice for exteriors.
Does lighting affect how Sherwin Williams' Silvermist looks?
Yes, like all colors, Silvermist can look different under varying light conditions.
How does Silvermist compare to other similar shades?
Its unique green and slate gray undertones distinguish it from other comparable shades.
Is Sherwin Williams' Silvermist a good fit for my kitchen?
It's an excellent choice for kitchens, where it emits calmness and serenity.
Conclusion
Sherwin Williams Silvermist SW 7621 is a splendid choice for those seeking to inject tranquility and versatility into their spaces.
Its undertones of green and slate gray present an atmosphere of serenity, while its adaptability across various rooms makes it an ideal choice for comprehensive home makeovers.
Remember to sample this shade in your space before making a final call to ensure its compatibility with your existing decor and lighting conditions. Let your creativity flow, and Silvermist lead the way to a refreshing new environment.