If you're considering a home makeover, then look no further. This Sherwin Williams Popular Gray SW 6071 color review is just what you need to guide your painting decisions.
The power of a great paint job in transforming spaces is immense - it can turn dull into dramatic and boring into brilliant!
Perhaps this is your first time experimenting with a new color for your living room walls, or maybe you're searching for that perfect shade to add charm to your kitchen cabinets.
With hundreds of colors to choose from, the decision can be overwhelming. But rest assured, Sherwin Williams' Popular Gray SW 6071 could be an ideal contender for your project.
The Overview of Sherwin Williams Popular Gray SW 6071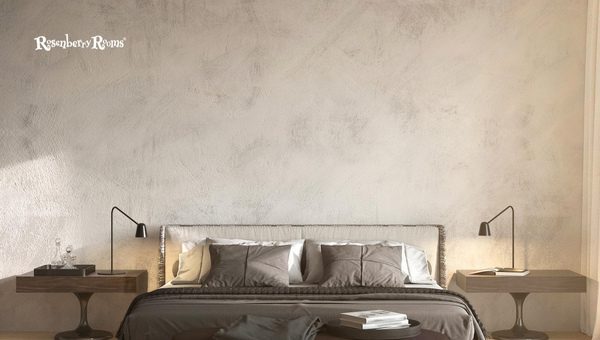 Sherwin Williams Popular Gray SW 6071 offers a versatile palette that effortlessly bridges the divide between warm and cool tones. Its core attributes include:
RGB Values: Fascinatingly, the RGB value for this color is 212 / 204 / 195. This gives it a balanced blend between the red, green, and blue primaries.
LRV (Light Reflectance Value): With an LRV of 61, Popular Gray is neither too light nor too dark – striking a perfect balance that defines its visual appeal in various lighting environments.
Availability: This paint option is available for interior and exterior applications, expanding its usability for your diverse home improvement needs.
Hexadecimal Color Code: The Hex Value for Popular Gray is #D4CCC3. This enables designers and homeowners to match digital designs with their physical counterparts.
Location Number: Sherwin Williams categorizes this paint under Location Number 242-C1.
Color Collections: It's also part of several color collections, including Living Well (Create), Top 50 Colors, Pottery Barn Kids (Fall/Winter), and Pottery Barn Teen (Fall/Winter). These collections showcase the versatility of Popular Gray in different style narratives.
Color Family: Classified under the neutral family, the paint provides an adaptable backdrop to varying design elements and color palettes.
What sets Sherwin Williams Popular Gray SW 6071 apart is its inviting warmth mingled with a refined elegance —a key factor in its popularity among homeowners nationwide.
Read More: 25 Best Sherwin Williams Cool Gray Paint Colors
Defining LRV for Popular Gray SW 6071
The Light Reflectance Value (LRV) of Sherwin Williams Popular Gray SW 6071 is 61. This value indicates the amount of light the color reflects, where higher numbers mean more reflection.
The LRV scale runs from 0 (complete absorption or black) to 100 (full reflection or white). Thus, an LRV of 61 denotes that Popular Gray SW 6071 is a mid-tone paint color.
It has a relatively balanced light reflectance level, making it versatile for use in various spaces and lighting conditions.
It's neither bright nor dark, making it a perfect gray shade for those seeking neutrality and elegance in their décor choices.
Warm or Cool – Determining the Tone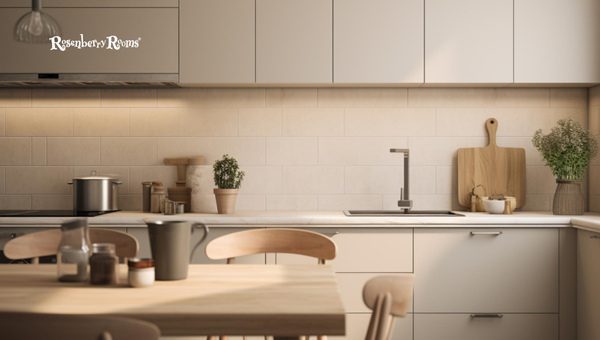 Sherwin Williams Popular Gray SW 6071 is a warm greige paint color. As its name suggests, this color is popular due to its versatility and aesthetic appeal. Being a mix of grey and beige, it combines the best of both these hues.
As a warm paint color, Popular Gray provides a cozy and inviting feel to any space. The undertones of this color lean towards orange and pink, which helps in infusing warmth into the room. It creates a modern and timeless ambiance, suiting various decor styles.
Its warmth makes it perfect for living spaces like living rooms, family rooms, or even bedrooms where comfort is key.
In low light conditions or during evening hours when artificial lighting is turned on, Popular Gray gives a more intimate feel, making the space more comfortable.
It showcases a calming neutrality that can easily complement diverse design elements when applied to walls.
The Undertone Magic of Popular Gray SW 6071
This beautiful shade comprises primary undertones of subtle clay. These understated clay undertones allow Popular Gray to add warmth and coziness to any space.
Being a mid-light paint color, it doesn't absorb much light nor reflect excessive light. It brilliantly maintains the aesthetics by creating a comforting blend of the surroundings.
It appears slightly more prominent on walls directed towards sunlight and comparatively dull in other areas — making it an excellent choice for a well-balanced daylight ambiance.
With these distinct attributes, Sherwin Williams Popular Gray can transform your overall decor by infusing its unique characteristics.
Whether you're targeting contemporary chic, traditional elegance, or casual comfort, this color will never disappoint you with its clay undertones.
The Best Coordinating Colors for Popular Gray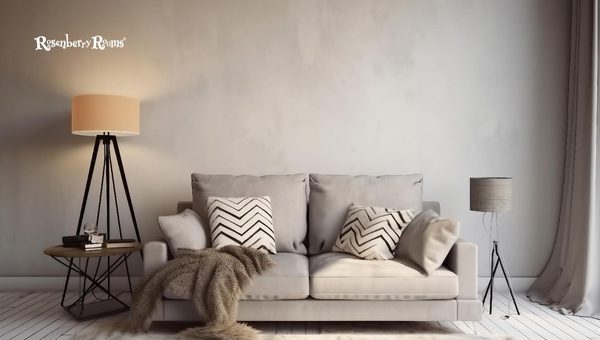 Choosing coordinating colors for Sherwin Williams Popular Gray SW 6071 shouldn't be daunting. The key to a well-coordinated paint palette lies in understanding the interplay of tones and the ambiance they create.
Heron Plume SW 6070 is a light, cool-toned off-white that creates an airy and luminous environment when paired with Popular Gray, ideal for living rooms and bedrooms seeking a sense of openness.
Spalding Gray SW 6074, another classy option from Sherwin Williams, has a significantly darker tone. The earthy warmth of this color complements Popular Gray, enhancing its richness and depth — perfect for adding character to dining areas or cozy reading corners.
Exclusive Plum SW 6263 takes coordinating colors in an entirely different direction with its dark purple-brown hue. Used sparingly as an accent against Popular Gray, this color adds intrigue and dramatically transforms spaces, lending them an artful sophistication. It might be one of your top picks if you want to create focal points in your interiors.
Investing time in researching various color pairings can make your painting project successful. It also helps to consider furnishings and other elements that go into your interiors or exteriors.
Balance is essential — remember to coordinate your paint choices with other aesthetic elements for the most pleasing overall effect.
Explore More: Worldly Gray SW 7043 [Sherwin Williams Paint Color]
Mastering the Use of Popular Gray SW 6071 in Interiors
Sherwin Williams Popular Gray SW 6071 is a master of ambiance, capable of imbuing any space with an inviting warmth and stylish elegance that few colors can match.
In this section, we'll explore two key factors that can heighten the effect of this versatile hue in interior spaces: room choice and lighting.
Room Choices- Where to Apply
Popular Gray's sophisticated ambiance makes it a desirable choice across all rooms. Popular Gray meets the brief, whether you're updating your kitchen, wanting a chic bedroom, or trying to add some sparkle to your living room.
It goes exceptionally well in living rooms, providing an elegant canvas to cast your creativity. The neutral shade is a backdrop that lets other colors shine while creating a diffuse sense of vibrant tranquility.
This is the color du jour for bedrooms or bathrooms looking for a dash of serenity and warmth. The understated clay undertones invoke peace and calm without dipping into monotones.
Kitchens and dining areas could also greatly benefit from Popular Gray's ability to add depth and character. The warm undertones perfectly complement the wood textures often used for cabinets or dining tables.
Interior Lighting Differences – North, East, South, or West Facing Rooms
The direction your room faces could undoubtedly influence how Sherwin Williams' Popular Gray looks.
In north-facing rooms where light is often diffused and cooler (blue-ish), the paint accentuates its warmer clay undertones to balance the atmosphere. A higher LRV means it could still catch even those soft rays and create a glowing ambiance.
South-facing rooms basked in vibrant sunlight for most parts of the day will render Popular Gray with more depth while keeping the outlook fresh with its inherent light-reflecting property.
Apply this fantastic shade in east-facing rooms for an enriching morning aura as it subtly adopts golden undertones in sunrise hues.
In west-facing rooms, look forward to an enchanting shift during sundown when Popular Gray transforms into an even cozier space nestling between dusk light's orange-red gleam.
Showcasing Popular Gray 6071 for Your Exteriors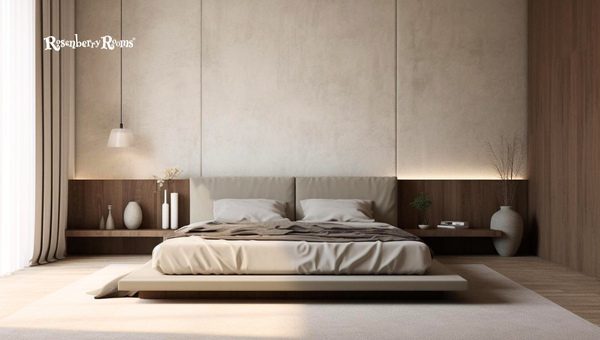 Your home's exterior is its first impression, and what better way to make a mark than with the Sherwin Williams Popular Gray SW 6071?
This color adds a magnetic charm to home exteriors that are truly incomparable. Whether you plan to paint the entire house or opt for an accent feature, Popular Gray is an exciting option that always elicits compliments!
Effects of Natural Light on Exterior Paint Color
Natural light plays a dynamic role in how exterior paint colors are perceived. Its shifts throughout the day can transform your paint's appearance from subtle and soft in the morning to expressive and deep in the evening.
The sun's orientation influences how color reveals itself. Morning light tends to be gentler, while midday sun may make colors seem brighter. As dusk approaches, colors can appear more muted.
With its LRV of 61, Popular Gray adapts smoothly to these conditions. It naturally reflects a large amount of incoming light, allowing it to maintain a certain constancy despite shifting natural illuminations.
This color showcases its warm undertones in direct sunlight - giving your home's façade a friendly and inviting appeal.
It adapts subtly into deeper shades under overcast skies or during late afternoons without compromising its allure.
Why Going Through a Sample Process is Crucial?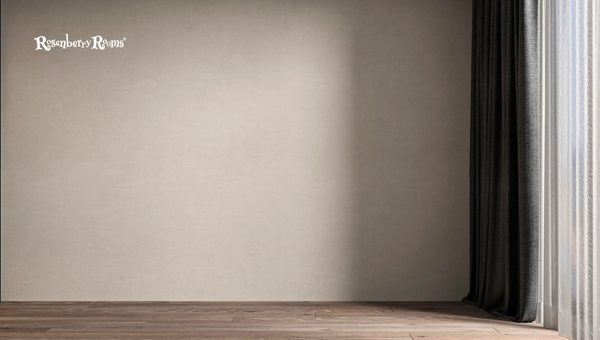 Exploring samples of Sherwin Williams Popular Gray SW 6071 before undertaking an extensive paint job is paramount.
This enables you to envision the color in your specific environment and how it harmonizes with your existing furnishings, decorations, and light conditions.
By trying out a sample, you can also gauge how the undertones of this warm, greige color play against your décor palette - since undertones can noticeably shift depending on lighting and adjacent colors. So, it's advisable to test a panel during different times of the day before making your final decision.
A successful interior scheme relies on choosing an appealing color and ensuring it complements all aspects of your room decor.
Also Read About Sherwin Williams Mindful Gray SW 7016 [Neutral Paint Color]
FAQs About Popular Gray SW 6071
What makes Sherwin Williams Popular Gray SW 6071 a versatile choice?
Popular Gray SW 6071 is a sophisticated blend of warm and cool tones, making it versatile and easy to incorporate into diverse interiors.
Can Sherwin Williams Popular Gray SW 6071 be used in exteriors as well?
This color is suitable for interior and exterior applications, extending its usability for various home improvement projects.
Is Sherwin Williams Popular Gray SW 6071 more leaning towards warm or cool tones?
While it's a neutral shade, it leans more towards warmer hues due to its subtle clay undertones.
In which rooms does the Popular Gray SW 6071 typically work best?
Popular Gray is highly adaptable, working well in high-traffic areas such as living rooms, kitchens, and intimate spaces like bedrooms.
Is there any specific color that works perfectly with Popular Gray SW 6071?
Coordinating colors like Heron Plume SW 6070, Spalding Gray SW 6074, or Exclusive Plum SW 6263 pair wonderfully with this tone for a cohesive look.
Conclusion
Sherwin Williams Popular Gray SW 6071 is a versatile color option for your home's interiors and exteriors. Its warm, greige tone and subtle clay undertone provide a desirable canvas for introducing various design narratives.
This versatile hue ticks all the boxes, whether you want to create an inviting living space, inspire brilliance in your kitchen, or add a refined touch to your exteriors. Remember to use the sample process to ensure it suits your decor and lighting conditions perfectly.