Over the years, my passion for colors has led me to discover numerous shades that elegantly transform spaces.
One such shade that has captured my heart is the Sherwin Williams Natural Tan SW 7567. This humble and welcoming shade offers a classic departure from more assertive tones, enhancing any room with a soothing and comforting ambiance.
Looking at this color, you'd immediately be captured by its subtlety, a calmness that speaks of simplicity and comfort in one exquisite blend.
With touches of beige mixed with the faintest hints of soft cocoa undertones, Sherwin Williams Natural Tan SW 7567 creates a tranquil mood wherever it is applied.
This paint color effortlessly straddles the line between warm and cool tones, offering an unmatched balance any decoration enthusiast appreciates.
All About Sherwin Williams Natural Tan SW 7567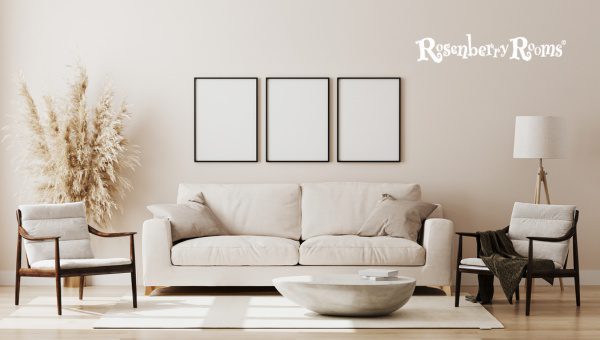 Before diving into where and how this extraordinary paint color can be utilized, let's unpack some of the core features that define it.
Color Family(s): Yellow
Derived primarily from the yellow color family, Natural Tan offers a soft, earthy feel akin to the warmth of sunlight. It isn't pure yellow but carries enough to bring that welcoming energy into your home.
Color Collections:
Timeless Colors
Color ID (Naturalist)
Colormix Forecast 2021 (Encounter)
Living Well (Unwind)
These collections testify to this paint color's versatility and timeless charm, confirming its role in any classic or modern home looking for a serene and grounded aura.
Available in: Interior/Exterior
Natural Tan covers you whether you want to renovate the interior or spruce up your home's exterior.
Location Number: 284-C1
Hex Value: #DCD2C3
In precise terms depicting digital color representation, the hex value of Natural Tan is #DCD2C3 — an aesthetic mix that radiates calmness and tranquility.
RGB: 220 / 210 / 195
Speaking RGB language (Red, Green, Blue), its color code reads R:220, G:210, B:195 - evidence of its elegant neutrality.
LRV: 65
The Light Reflectance Value (LRV) measures the light a color reflects. With an LRV of 65 for Natural Tan, we have a mid-tone paint color that balances delicately between brightening up a space while remaining soft on the eyes.
Read More: Sherwin Williams Reflection SW 7661 [Cool Gray Paint]
The Mystery of Natural Tan: Is it Warm or Cool?
Sherwin Williams Natural Tan SW 7567 is an enigmatic paint color that often leaves folks wondering — is it warm or cool?
The genius of Natural Tan lies in its remarkable ability to blur the lines between warm and cool undertones.
At its core, this color falls wonderfully within the warm neutral category, boasting a comforting blend that reflects soft earthy hues.
However, depending on the lighting and surrounding decor, it can lean towards a cooler spectrum.
With its beige base gently whispering a cocoa hint, Natural Tan's true enchantment unfolds when applied to walls.
Its colors radiate a particular warmth, creating a welcoming and cozy environment essential for living spaces such as family rooms or bedrooms.
Yet, should you pair Natural Tan with cool undertones in furniture or fixtures - perhaps blues or greys - you'd be surprised how smoothly it transitions into exhibiting a more relaxed ambiance.
By uniting the best of both worlds - warm and cool - Natural Tan does a marvelous job of complementing versatile interior design themes ranging from traditional to contemporary aesthetics.
The Undertones and LRV of Natural Tan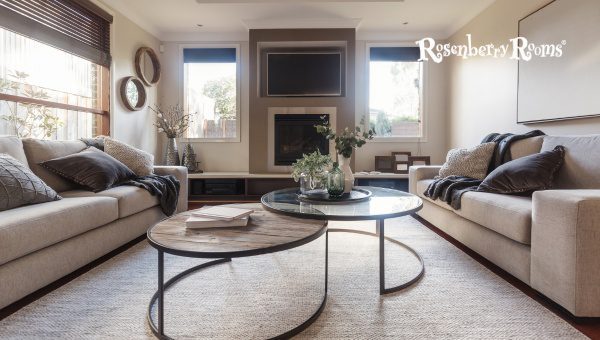 Sherwin Williams Natural Tan SW 7567 is a complex and engaging shade, boasting a diverse range of undertones, making it a versatile choice for any room.
Let's delve into its unique undertones and how its Light Reflectance Value contributes to its appeal.
Undertones of Natural Tan
Natural Tan is predominantly a warm neutral with hints of soft cocoa undertones. These subtle undertones lend the color an earthly richness, contributing to an exquisite blend that radiates calmness.
Beige & Cocoa: At its heart, Natural Tan channels the warmth and familiarity of beige, yet with an intriguing cocoa twist. The blend creates a depth that increases the color's versatility.
Warm Overture: While adaptable to various color pairings, there's no denying the primary warmth that underlines this neutral shade.
Light Reflectance Value (LRV)
The Light Reflectance Value (LRV) measures how much light a color reflects. Natural Tan has an LRV of 65, reflecting more than half of the incident light.
This attribute makes it neither too reflective nor absorbent — striking the right balance for maintaining a comfortable brightness in your space.
Between its intricate array of undertones and favorable LRV, Natural Tan SW 7567 can be an excellent option for spaces where restrained sophistication is.
Is Natural Tan Good for Interior and Exterior?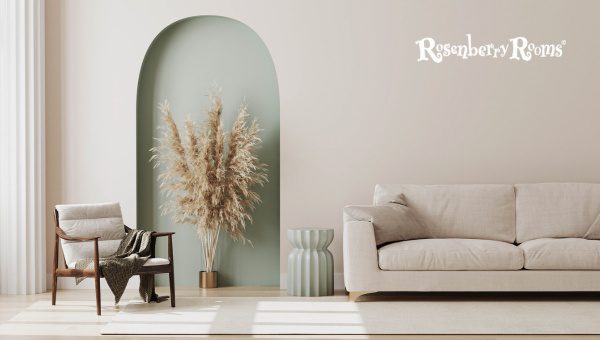 Interior
Sherwin Williams Natural Tan shines when applied to interior walls, as its warm beige tint with hints of cocoa create an inviting living space.
It works exceptionally well in rooms with plenty of natural light, as it illuminates the area without overwhelming it.
With an LRV of 65, Natural Tan will likely brighten a room without becoming too dominant. This makes it a fantastic choice for living rooms or bedrooms where a soothing and serene atmosphere is desired.
Pairing it with white trims can make for a classic look while matching it with darkly stained woods can bring out an earthy vibe from this enchanting neutral tone.
Moreover, Natural Tan impeccably complements varying color palettes - pastel to bold, making it an excellent choice for the interior scheme.
Exterior
The versatility and timeless charm of Natural Tan SW 7567 also make it suitable for exterior applications. Whether you're refreshing the look of an ancestral home or putting the final touches on your new construction, this warm neutral can be just what you need.
Natural Tan reflects light beautifully in outdoor settings without looking harsh under the intense sun. Its neutral foundation allows it to blend harmoniously with natural surroundings while providing enough contrast against green foliage or blue skies.
So robust yet elegant, Natural Tan can radiate sophistication with white trim or provide a subtle backdrop against bolder exterior details like navy blue shutters. No doubt, this adaptable shade is poised to elevate both your interior and exterior spaces.
Where You Can Use Natural Tan
With its gentle beige undertones and exquisite versatility, Sherwin Williams Natural Tan SW 7567 can grace various spaces, comfortably emanating warmth and peace. Below are some critical areas where this gorgeous color harmony can thrive in your home.
Living Room
The living room, one of the most utilized spaces in any home, establishes the ambiance for the entire household.
In this area, a calming, quiet color like Natural Tan creates a relaxing environment perfect for winding down at the end of the day or engaging with friends and family over bonhomie-filled convivialities.
The neutrality of this shade allows you to experiment with bold, colorful accents or maintain a palette dominated by other soft neutral shades. Its versatility makes it cozy with deeper tones like navy blue or vibrant shades like aqua and teal.
Bedroom
When it comes to your bedroom, an ideal sanctuary at the end of a long day, Natural Tan offers a restful backdrop that induces calmness at first glance.
Coupled with white linen and creamy textiles, it brings forth an elegance that befits chic, restful bedrooms.
Moreover, due to its impressive LRV value (65), it doesn't absorb light too heavily—keeping your bedroom feeling spacious while maintaining an all-important soothing warmth.
Dining Room
Natural Tan ensures a feel-good vibe for the dining room, where meals and merriment are shared as you revel in heartfelt conversations over steaming dishes.
With this color on your walls, you can pair classic wooden dining tables with modern metallic fixtures or sleek leather chairs without worrying about overwhelming visual conflict.
This muted shade quietly underscores everything in the room, letting other design elements take center stage.
Home Office
Last but not least is your workspace—the home office. Herein lies perhaps one of the prime applications for Natural Tan SW 7567, as its serene undertones foster concentration while minimizing strain on the eyes during long work hours.
Think of pairing it with darker bookshelves or desks, granting them proper prominence against its unassuming' backdrop.
Whether working in your home office or entertaining guests in your living room, preparing for slumber in your bedroom, or sitting down to dinner in your dining room—Natural Tan delivers a soothing underpinning fitting numerous décor styles.
Read More: 20 Best Home Office Paint Colors In 2023 [Top Collection]
Testing Paint Before Purchase: The Why and How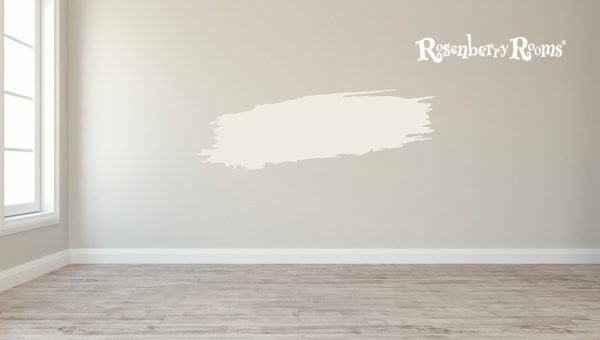 It's fascinating how different lighting conditions and decor can alter our perception of color. Any shade you see on a paint chip can look drastically different when applied to your walls at home; that's why I always highly recommend testing the paint before making a final purchase.
Reasons for Testing Paint
Different factors influence how a particular paint color appears:
Lighting Conditions: Both natural and artificial light significantly affect how a color is perceived.
Existing Furniture: The color of the furniture around us can complement or contrast the paint, changing our perception.
How to Test Paint
Testing beforehand is straightforward. Start by getting a sample pot of Sherwin Williams Natural Tan SW 7567 or any other shade you're considering.
Next, apply a sizeable patch near fixed elements in your home that won't change, such as flooring or large pieces of furniture.
Then observe the patch at different times - morning, afternoon, and evening - under various lighting conditions to see if it complements your space harmoniously.
Remember: Your walls are summarized by three words, your living canvas. Paint them wisely!
Decoding the Best Trim Colors with Natural Tan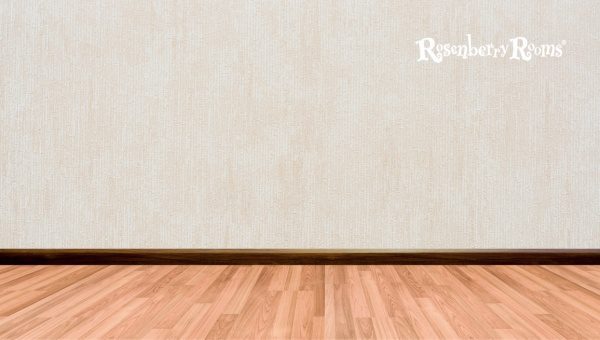 In the vast universe of color coordination, finding the perfect trim pairings for your primary wall color can be a game-changer.
For those besotted by Sherwin Williams Natural Tan SW 7567, let's explore two fantastic trim color options that can uplift your space to new heights.
Sherwin Williams High Reflective White SW 7757
High Reflective White SW 7757 from Sherwin Williams offers an immaculate, crisp contrast to Natural Tan. Being one of the brightest whites available, High Reflective White brings an airiness that balances and highlights the earthy undertones of Natural Tan.
This contrasting duo is truly a match made in heaven if you aim for a sophisticated and modern vibe in your rooms.
Things to Keep in Mind
Equipped with an excellent LRV of 93, High Reflective White is highly reflective and can brighten up your spaces.
This clean white works best in contemporary or minimalist designs, where its sheer contrast against Natural Tan can be optimally utilized.
Sherwin Williams Pure White SW 7005
Another fantastic option is Sherwin Williams Pure White SW 7005. No stranger to Neutral lovers, Pure White adds warmth while preserving its apparent integrity against the backdrop of Natural Tan. The result? A soft but defining contrast that elevates the quiet strength of Natural Tan in style.
Key Factors to Consider
With an LRV score of 84, Pure White is less reflective than High Reflective White but still efficiently lightens up areas.
It carries a slight hint of warmth and perfectly complements the warm undertones from Natural Tan.
Choose High Reflective White when your design leans towards high-contrast modernity, or choose Pure White to create a subtle, cozy environment reminiscent of traditional design themes.
Whichever path you choose will lead you towards creating a comforting and appealing space with Sherwin Williams Natural Tan as your supportive partner.
FAQs About Sherwin Williams Natural Tan SW 7567
What is the primary color family of Sherwin Williams Natural Tan SW 7567?
Sherwin Williams Natural Tan SW 7567 primarily belongs to the yellow color family, subtly combined with beige and cocoa undertones.
Is the color Natural Tan suitable for both interior and exterior use?
Yes, Sherwin Williams Natural Tan paint is a flexible choice that can be used for both interior and exterior applications.
Does Natural Tan belong to the warm or cool spectrum?
Natural Tan is predominantly a warm neutral but can adapt towards cooler tones depending upon the surrounding decor and lighting.
What trim colors pair well with Sherwin Williams Natural Tan SW 7567?
High Reflective White SW 7757 and Pure White SW 7005 from Sherwin Williams are fantastic trim color pairings with Natural Tan.
Does Sherwin Williams' Natural Tan change according to room directions and lighting conditions?
Like most paint colors, Natural Tan's appearance may shift subtly under different lighting conditions or in rooms facing different directions.
Conclusion
In the intricacies of color selection, one is privileged to stumble upon an option as accommodating as Sherwin Williams Natural Tan SW 7567.
By uniting warm and cool spectra in one seamless blend, yielding to room decor and light pattern changes, it courtly serves its duties by creating aesthetic transitions across rooms.
Its adaptability encourages creativity, allowing us to pair it with various complementary colors, whether creating a cozy living room or painting a house's exterior facades.
From detailing its characteristics to exploring its best pairings, this article has attempted to paint a comprehensive picture of Natural Tan's allure.
The end goal? To make you comfortable and informed about this shade for your next home enhancement project. Providing a backdrop that's both warming and neutralizing, Natural Tan is uniquely poised to turn your abode into an epitome of serenity while striking all the right visual notes.
Sherwin Williams Natural Tan SW 7567 undoubtedly earns its place in modern design schemes and traditional decors with unparalleled versatility and charm.