Are you thinking of giving your home a fresh new look? If yes, get ready to be captivated by the divine neutrality and timeless elegance of Sherwin Williams Heron Plume SW 6070.
This color is a game-changer that effortlessly adds sophistication and depth to any room. In our Sherwin Williams Heron Plume SW 6070 color review, you'll discover why this shade has become the buzzword amongst interior design enthusiasts.
This soft white hue, with slight gray and pink undertones, could be the missing piece in your home decor puzzle.
Embracing Sherwin Williams Heron Plume is not just about adapting a color scheme; it's about creating a calming atmosphere that reflects peace and tranquility - an oasis in your home.
So grab a cup of coffee, sit back, and get ready to navigate the enchanting world of this alluring paint color.
Basic Information About Heron Plume SW 6070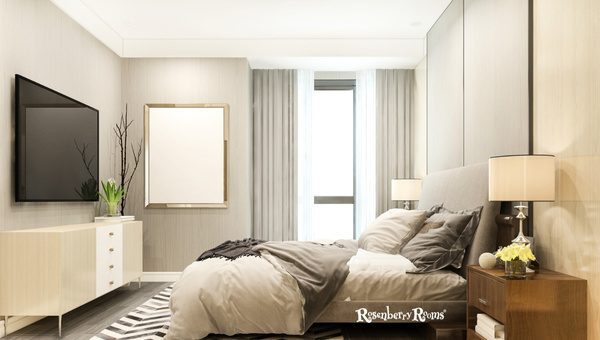 Heron Plume is a part of Sherwin Williams' expansive White Color Family. Boasting Location Number 259-C1, this tepid shade finds a spot in various color collections, including 'Living Well (Center), Finest Whites & Neutrals (Finest Whites)', and 'Colormix Forecast 2024 (a Study in Delicate Tints)'.
Its Hex Value is #E5E1D8, and its RGB Values are 229 / 225 / 216, indicating a perfect blend of red, green, and blue.
The LRV or Light Reflectance Value of Heron Plume stands at an impressive 75. This means the paint reflects a lot of light and emits depth and brightness, perfect for small spaces or rooms with little natural lighting.
With such versatility, Heron Plume easily melds into any color scheme or interior decor style you might have in mind.
Also Read About Sherwin Williams Taupe Of The Morning SW 9590 [Review]
Sherwin Williams Heron Plume: Warm Or Cool
Sherwin Williams Heron Plume is a warm neutral paint color. This color presents a light, soft, and subtle shade that can often be categorized as an off-white or cream.
Notably warmer than stark white hues, it has beige undertones that lend warmth, exuding a cozy and inviting atmosphere.
While its warmth makes it an excellent candidate for spaces where tranquility and relaxation are the primary themes, like bedrooms and living rooms, its neutrality ensures versatility.
It pairs well with most colors but exhibits a striking contrast when matched with cool-toned blues or greens.
Sherwin Williams Heron Plume: Understone and LRV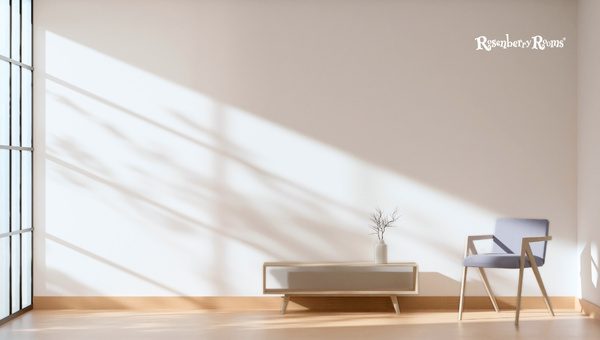 The LRV and undertone of color are crucial as they directly influence how light or dark the color appears and its overall aesthetic impact.
The LRV scales from 0 (absolute black) to 100 (pure white), helping you determine whether a color will brighten or darken your space. A higher LRV implies the color will reflect more light, making the room appear brighter.
Meanwhile, the undertone refers to the hue that visibly surfaces through the main color when illuminated by natural light.
In Heron Plume, a slight beige-gray undertone adds elegance and serenity to spaces, making it perfect for bedrooms or living rooms.
Understanding LRV and undertones helps you select a beautiful hue that maximizes your space's natural light and complements its elements for optimum aesthetics.
Understone
Sherwin Williams Heron Plume SW 6070 is a beautiful off-white paint color with subtle violet-pink undertones.
This gives the color a soft warmth, making it ideal for creating a light, inviting atmosphere in any room. It is light and airy, with just enough pigment to keep it from feeling stark or cold.
These undertones are quite understated and will likely be more apparent under artificial lighting or in darker rooms.
They can also become more pronounced when paired with contrasting colors or cooler tones. Try a sample in the intended space to see how the undertone behaves in different lighting conditions and against your furniture.
Heron Plume's versatility makes it perfect for walls, ceilings, trim, and cabinetry. Its mild undertones work well with shades varying from bold hues to neutrals.
Light reflectance value
The LRV of Heron Plume SW 6070 is 75. LRV measures the percentage of light a paint color reflects. Heron Plume SW 6070 reflects about 75% of light in this case.
This high LRV indicates that the color is quite light and bright, which makes it a popular choice for making spaces appear larger or brighter.
As part of Sherwin Williams' neutral palette, Heron Plume offers a versatile backdrop for any interior design project and works wonderfully with warm and cool tones.
Inside the Home: Suitable Interior Spaces for SW 6070
Sherwin Williams Heron Plume is a flexible choice when deciding on paint colors for your interior spaces. Its understated elegance manifests as a color that gives life to various rooms inside your house, crafting a warm and inviting ambiance.
Bedroom
Picture waking up in a peaceful refuge bathed in subtle tones of Heron Plume. The color's calming vibes will lull you into relaxation, making it a splendid bedroom choice.
It brings forth an air of tranquility essential to creating the perfect sanctuary to retreat after long days.
Living Room
Keeping the heart of your home, the living room lively and welcoming comes naturally with this shade. Complementing every style, from minimalistic to luxurious, Sherwin Williams Heron Plume adds depth and personality, creating an inviting space for entertaining or unwinding.
Home Office
Improve focus and stimulate creativity by painting your home office walls with the airy subtlety of Heron Plume.
Its unobtrusive hue works wonderfully in these spaces by promoting productivity without being overwhelming or oppressive.
Dining Room
Imagine sharing meals in a dining room adorned by SW 6070's dignified gracefulness. This friendly color helps create an atmosphere conducive to savoring meals while deep conversations trickle on among family and guests. Its soft effect creates just the right mood for dining.
Exterior Marvel: Showcase Heron Plume in Outdoor Areas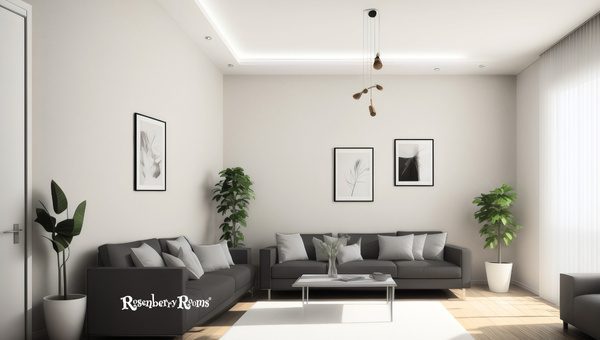 Heron Plume SW 6070 plays a significant role in accentuating your home's outdoor appeal. This versatile shade can transform exterior surfaces, adding an undeniable touch of elegance and refinement.
Trim
Heron Plume adds a level of sophistication to exteriors when applied to trims. The sterling hue pairs well with a wide spectrum of shades and seamlessly highlights the architectural elements of your house.
Exterior Furniture
The calming ambiance created by this subtle shade also works well on outdoor furniture. From wooden benches to metal patio pieces, Heron Plume can bring out the best in any piece, regardless of style or material.
Doors
This soft white color makes an inviting statement for front doors without being overpowering. Paired with a darker exterior paint on the siding, your entrance becomes welcoming and impactful.
Shutters
Another area where Heron Plume shines is shutters. Whether targeting that cozy cottage look or an elegantly modern appearance, this color complements traditional and contemporary designs.
Sherwin Williams Heron Plume offers endless possibilities for home exteriors - from enhancing features like trims and doors to lending an appealing touch to outdoor furniture.
Regardless of your design preference, it's hard not to fall in love with the charm this sophisticated shade brings.
Explore More: Sherwin Williams Rainwashed SW 6211 [Blue or Green?]
Best White Trim Color with Heron Plume
Choosing the right trim color to pair with your Heron Plume walls is crucial to creating a harmonious ambiance. Sherwin Williams High Reflective White SW 7757 works best in this case.
This white paint is the purest white form, with an LRV close to 100. It perfectly complements the warm undertones of Heron Plume without overpowering it, making it a popular combination for interior décor enthusiasts.
From baseboards to door trims or crown moldings, High Reflective White plays up the warmth and grandeur of Heron Plume while infusing a dash of freshness into your spaces.
Why is Sampling an Essential Step?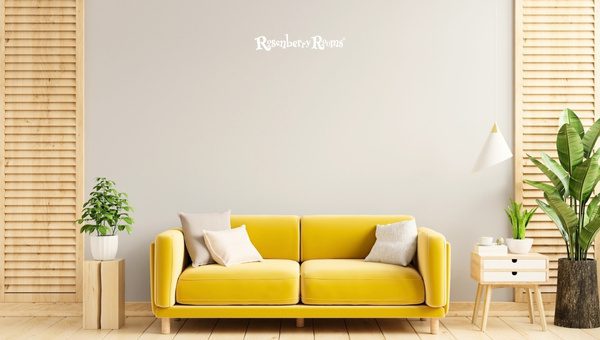 Sampling colors before finalizing the ideal shade for your home is crucial. Why? Various factors like lighting (natural and artificial), furniture, floor finish, decor elements, etc., can influence how a color looks in a particular space.
By sampling the color on your wall, you'll see how Heron Plume interacts with these components under different lighting conditions throughout the day.
This step avoids future disappointment and better explains how this neutral hue will transform your walls and, ultimately, your home.
Coordinating Colors of Heron Plume SW 6070
A color's versatility can only be assessed when paired with other shades. Let's explore how Heron Plume coordinates with these stunning Sherwin-Williams colors: Snowbound, Versatile Gray, and Expressive Plum.
Snowbound SW 7004: This pure white tone harmonizes with Heron Plume. Snowbound imparts an airy feeling to your rooms and acts as a soothing counterbalance to the subtle complexion of Heron Plume.
Versatile Gray SW 6072: As the name suggests, Versatile Gray is adaptable to any situation and pairs perfectly with Heron Plume due to its complementary undertone. This pairing amplifies the ambiance of serenity and uniqueness in any room.
Expressive Plum SW 6271: Bold and impactful, Expressive Plum creates an enchanting contrast with Heron Plume by adding depth and complexity. It can take your decor scheme from basic to breathtaking in a heartbeat.
These partners-in-design enhance the appeal of Heron Plume in various settings by celebrating its suave undertones and creating dramatic contrasting effects when needed.
To accentuate the versatility of this original color even more, pair it with different finishes or textures - think glossy backsplashes or decor pieces that pop against its tranquility.
Lighting Influences on this Unique Pigment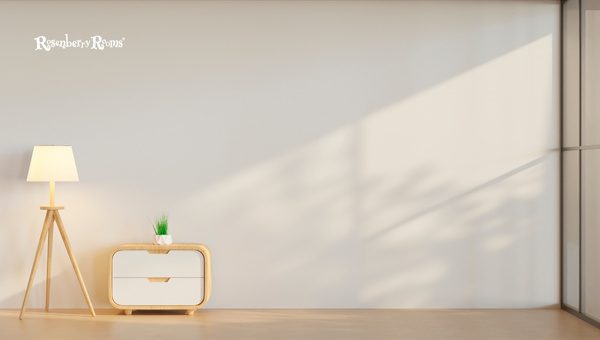 The play of light, both natural and artificial, significantly influences the appearance of paint. A color can seem dramatically diversified depending on the time of day, type, and lighting quality. Considering this, let's delve into how Heron Plume SW 6070 reacts to the changing light conditions.
North-facing Rooms
North-facing rooms generally receive less direct sunlight and thus tend to promote a cooler atmosphere. Here, the violet-pink undertones of Heron Plume subtly come forth to counteract any sense of chilliness.
The LRV 75 enables it to uplift and brighten up subdued spaces, rendering an illusion of a larger area- perfect for compact rooms.
South-facing Rooms
In south-facing spaces that bask in plentiful daylight exposure, Sherwin Williams Heron Plume displays its versatility phenomenally. The robust sunlight helps subdue its violet-pink undertones while highlighting its warm, neutral persona.
When used in such rooms, Heron Plume seamlessly orchestrates a cozy ambiance that feels brighter during daytime yet snug as dusk settles.
East-facing Rooms
Due to variable natural light exposure, east-facing rooms undergo various tonal shifts throughout the day. During mornings drenched in soft sunshine,
Heron Plume emanates a pristine white glow, shifting towards warmer hues as the day progresses. This shimmering transformation makes your space dynamic and keeps it from looking monotonous.
West-facing Rooms
West-bound spaces bask in the afternoon sun, creating warm underlit conditions. Heron Plume can showcase its full brilliance by reflecting plenty of light due to its high LRV factor.
This reflection imparts a radiant glow to your room during sunsets, making it appear spacious and inviting.
Ensuring that Sherwin Williams Heron Plume adds depth and vitality to your interiors need not be complicated when you understand how light interactions work with this hue!
By considering your room's orientation along with key daylight hours, you frequently use certain areas - like your living room or home office - you can make informed decisions about which paint color works best for which space!
Read More: Sherwin Williams Natural Tan SW 7567 [Work In Any Room?]
FAQs About Heron Plume SW 6070
What color is Sherwin Williams Heron Plume SW 6070?
Sherwin Williams Heron Plume SW 6070 is a warm, neutral paint with mild violet-pink undertones that provide a touch of elegance.
Is Heron Plume considered a shade of white?
Sherwin Williams categorizes Heron Plume SW 6070 in their White Color Family, making it a versatile and sophisticated off-white choice for any space.
Can I use Sherwin William's Heron Plume in my home office?
Absolutely! This soft hue's calm and energizing nature can make for an excellent backdrop in your home office, promoting productivity and focus.
What colors go well with Sherwin Williams Heron Plume?
This versatile shade pairs beautifully with colors like Snowbound SW 7004, Versatile Gray SW 6072, or Expressive Plum SW 6271 for bolder contrast.
Would Sherwin William's Heron Plume be a good choice of color for exteriors?
Indeed! Whether applied on exterior furniture or doors and shutters, the timeless appeal and adaptability of Heron Plume work well to boost your home's curb appeal.
Conclusion
Sherwin Williams Heron Plume SW 6070 is a graceful and versatile shade that effortlessly aligns with diverse interior and exterior color schemes.
Its warm neutral base, delicately touched with violet-pink undertones, shines distinctively in different lighting conditions. It provides depth, vitality, and sophistication whether you apply it in compact spaces or spacious halls.
Embrace this hue's calm ambiance and let your home narrate a story of elegance and tranquility. Because at the end of the day, your home should be your haven - your perfectly painted place of peace.