When discussing achieving the classic, timeless look for your home, one can't evade the discussion of selecting the perfect paint color.
You've probably considered different hues, but have you considered Sherwin Williams Antique White SW 6119? With this color review, you're in for a pleasant surprise.
Sherwin Williams Antique White SW 6119 is more than just another shade of white. Its warm undertones can make a simple space more inviting and comforting.
So sit back and relax as we break down why this paint could be exactly what you've been looking for to spruce up your space!
Essential Key Things about Antique White SW 6119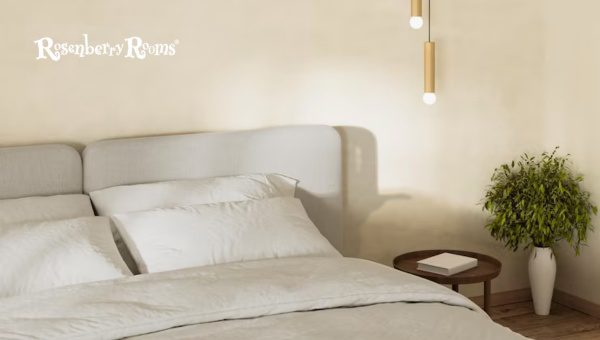 Sherwin-Williams Antique White SW 6119 has some standout features that set it apart from other paint colors:
Part of Sherwin Williams' Top 50 Color Collections, it's a beloved and well-used color by many homeowners and professionals alike.
Also included in the Finest Whites & Neutrals category, it's considered an elevated choice when selecting white paints.
Its Location Number is 263-C6, which can be handy to know when you're at the paint store or browsing online.
Its LRV (Light Reflectance Value) is 72. An LRV in this range means the color reflects a substantial amount of light. Perfect for brightening up your space!
Its RGB (Red, Green, Blue) format is 232 / 220 / 198 - a unique combination to create this warm white tone for those acquainted with color codes.
Its Hex Code, useful for digital mediums, is #E8DCC6.
It falls into the broader Color Family of Whites, indicating its primary characteristic is elegant simplicity.
It's also available as an Interior and Exterior paint – synonymous with flexibility. Whether you are considering giving your living room a makeover or adding curb appeal to your home's exterior, Sherwood Williams Antique White SW6119 can amplify any space!
Sherwin Williams' Antique White SW 6119 brings more than just aesthetics to your walls; it exudes elegance and classic charm, making it a popular choice amongst homeowners everywhere!
The LRV of Antique White
Sherwin Williams Antique White SW 6119 has a Light Reflectance Value (LRV) 72. LRV measures the percentage of light a paint color reflects from or absorbs into a room.
It's on a scale of 0 (complete absorption or black) to 100 (total reflection or white). With an LRV of 72, Sherwin Williams Antique White is categorized as a light paint color but is on the higher end of this category, reflecting a lot of light.
This makes it an excellent choice for making smaller rooms feel larger and maximizing natural light. It is considered a warm color due to its subtle undertones.
Also Read About Sherwin Williams Tricorn Black 6258 [The New Regal?]
What undertones does Antique White have?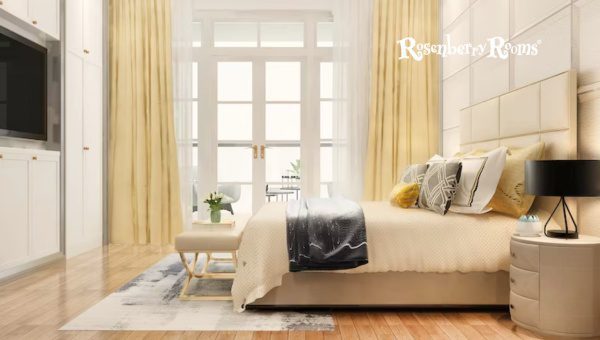 Sherwin Williams Antique White SW 6119 is a light, neutral paint color with soft yellow-beige undertones. Unlike stark white colors, this shade imparts a warm, inviting ambiance to the interiors owing to these subtle yellow-beige hues.
Undertones are the secondary colors that subtly influence the main color and can change depending on the lighting and other colors in the space.
With Sherwin Williams Antique White SW 6119's yellow-beige undertones, spaces painted in this hue often have a comfortable, cozy feel. It pairs well with various decor styles and complements an ample range of colors due to its versatile nature.
Antique White: Indoor
When selecting the ideal white shade for indoor spaces, Sherwin Williams Antique White SW 6119 can effortlessly bring warmth and elegance into any room. Here are the key areas where you can incorporate this delightful shade:
Living Room: This inviting shade transforms your living room into a cozy space where everyone wants to gather.
Kitchen: The softness of Antique White can brighten your kitchen instantly, providing a timeless look that's fresh yet familiar.
Bedroom: This appeal creates a calm and warm atmosphere perfect for rest.
Hallways and Foyers: The warm undertones work wonders for a welcoming entrance or corridor.
The yellow-beige undertones provide the warmth that many other stark white paints lack. This warmth means Antique White pairs beautifully with various interior elements like natural wood furnishings, warm textiles, and many accent colors.
The versatility of this paint opens countless decorative opportunities. It's fantastic for creating contrast with bold color accessories or furniture, boasting earthy tones or pastel hues.
One notable feature is its adaptability in different lighting conditions. Whether in a dimly lit room or one filled with natural light flooding through large windows, Sherwin Williams Antique White SW 6119 maintains its elegant charm vividly without showing stark shadows often associated with pure white paints.
Antique White: Outdoor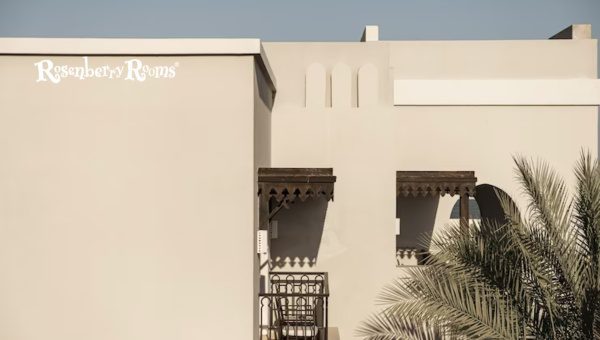 The elegance, versatility, and resilience of Sherwin Williams Antique White SW 6119 are not confined to indoor spaces.
When used outdoors, it radiates a timeless charm that can take up several notches of your home's curb appeal. Here's where you can put this color to work:
Home Exterior: This warm, neutral paint gracefully highlights the architectural details of your residence, creating a clean and classic look that never grows old.
Deck & Patio: Painting your outdoor living spaces in Antique White evokes the ambiance of serene beach cottages - a welcoming environment that encourages relaxation.
Entrance Door: A front door painted in Antique White stands out without appearing overwhelming, instantly adding an inviting touch to your entrance.
Fences and Railings: Freshen up fences and railings with this paint color for a crisp finishing touch
Outdoors, this luscious off-white shade exudes an eye-catching glow under the sun. It beautifully complements other elements, including brickwork, stonework, and landscaping (lush greenery or colorful flowers).
Sherwin Williams has an exclusive technology known as PermaLast® that offers superior durability for exterior paints.
This means the Antique White SW 6119 paint is robust enough to withstand harsh weather conditions while maintaining its vibrant appearance.
Significance of Sampling the Color
Before you commit to Sherwin Williams Antique White SW 6119, it's crucial to sample the color in your specific environment.
This step is essential because paint colors can significantly differ depending on a room's lighting, furniture, and other elements. By sampling, you'll see how this warm white shade interacts with these factors in your space.
Hence, a small-sized paint swatch or a sample pot to apply the color on different corners of your space would be beneficial. This ensures you love the color in all lighting conditions and from various angles before fully committing.
Explore More: Sherwin Williams Pure White SW 7005 [Latest Review]
Sherwin Williams Antique White: Coordinating Colors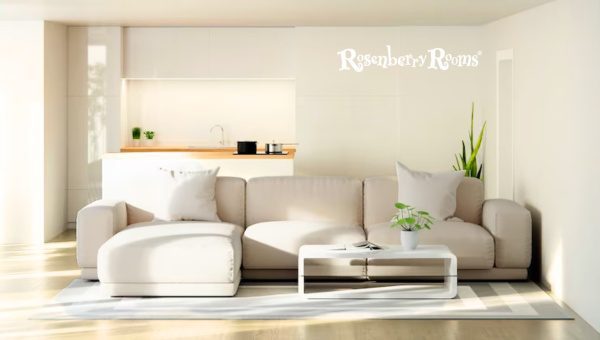 Designing a space that feels both cohesive and stylish often involves blending multiple shades effectively. Luckily, Sherwin Williams Antique White SW 6119 effortlessly pairs with various other hues.
Creamy SW 7012: This off-white paint color shares warm undertones with the Antique White, making it an excellent choice for trim or ceiling sections when working with Antique White on the walls. The slight color variation adds depth without straying too far from the cohesive palette.
Whole Wheat SW 6121: As a slightly darker, earthier tone, Whole Wheat is a beautiful complementary color to Antique White. This combination could create an engaging contrast, especially in spaces divided by wainscoting or amongst furniture pieces.
Fallen Leaves SW 9114: Want to add some bold elements? Try Fallen Leaves. The warm red-brown of this shade provides a rich contrast to the subdued tones of the Antique white, making it perfect for accent walls or furnishings.
Remember that achieving a harmonious look is about balance. Even when pairing with contrasting colors like Fallen Leaves, make sure that the overall appearance remains subtly tied together - and what better than Sherwin Williams' timeless Antique white to hold everything cohesively, effortlessly?
This understated shade is a perfect backdrop for playing around with other tones within your decor spectrum.
Influence of Lighting Directions
Lighting plays a significant role in how a paint color is perceived, ultimately influencing your space's mood and aesthetic.
Before deciding on a paint color like Sherwin Williams Antique White SW 6119, understanding how different lighting directions will affect the color is crucial.
Effects when Exposed to North and South Light
North-facing rooms receive less direct sunlight and often have cooler, bluer light throughout the day. Sherwin Williams Antique White SW 6119 may seem slightly deeper and warmer in these rooms. The yellow-beige undertones will help counteract the chilliness of northern light, giving your space greater warmth.
South-facing rooms, however, are washed with warm, bright light throughout most of the day. Antique White takes on an even warmer appearance in these spaces due to the abundance of natural light. This intensity adds depth to this elegant white shade, making it more radiant.
What Happens in East and West-facing Rooms?
East-facing rooms get direct sunlight in the mornings, creating a crisp light effect. In these conditions, Sherwin Williams Antique White can be experienced in a fresh yet cozy warm white tone – perfect for starting your day!
In contrast, west-facing rooms get their best light in the afternoons to evenings, where sunlight may be more muted yet warm. During this time frame, anticipate Antique White taking on richer, warm undertones that provide an inviting atmosphere for relaxation rendezvous after sundown.
Read More: Sherwin Williams Peppercorn SW 7674 [Paint Color Review]
FAQs about Antique White SW 6119
Why should I choose Sherwin Williams Antique White SW 6119?
Sherwin Williams Antique White provides a classic but warm appearance, perfect for homeowners seeking an inviting, cozy ambiance.
Which furnishing colors complement Sherwin Williams Antique White best?
This paint's warm undertones match bold hues like navy blue or emerald green and softer tones like taupe or blush pink.
Can I use Sherwin Williams Antique White in high-moisture areas?
Yes, this paint offers great resilience, making it suitable for kitchens, bathrooms, and laundry rooms with an appropriate primer and finish.
How can Antique White affect the atmosphere of a room?
The warm undertones of Antique White can create a cozy and welcoming atmosphere, lending a comfortable feel to your space.
What are the best accent colors for Sherwin Williams Antique White?
Creamy SW 7012, Whole Wheat SW 6121, or Fallen Leaves SW 9114 blend perfectly as accents with Antique White's warm undertones.
Conclusion
Sherwin Williams Antique White SW 6119 brings a balance of cozy and chic to any space. The warm undertones create an inviting atmosphere, while the brightness adds depth and openness.
It's a paint color that offers aesthetic appeal and versatility, making it a fantastic choice from the Sherwin-Williams palette.
Whether you're looking to brighten up an interior room or add curb appeal to your home's exterior, this antique white paint offers timeless beauty that can transform your space. Don't hesitate to try Antique White - it might just be the color you've been searching for!