As someone who takes living room aesthetics seriously, I take great pleasure in tracking down the best couches and sectionals that don't just look splendid but feel fantastic as well.
And it's no secret that my search often leads me straight to Sabai Design. That's why I'm thrilled to share my insights through this Sabai essential sectional review.
Over the years, I've had my share of run-ins with several sectional sofas. Some were hits while others… let's just say they missed the mark. But rarely have I come across a piece like this one from Sabai Design—a sustainable furniture company making waves in the industry for all the right reasons.
So stick around as I dissect the pros and cons of this gem of a sectional from one of America's top-ranking eco-friendly furniture makers.
My Hands-On Experience with the Sabai Essential Sectional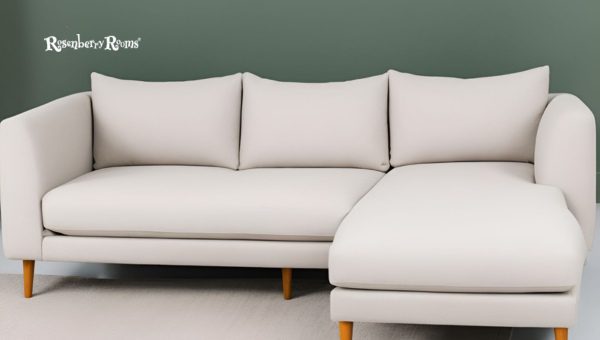 As a design enthusiast, my curiosity reached its peak when my Sabai Essential Sectional arrived. It was a thrilling moment of anticipation, similar to unwrapping a much-awaited gift tip-toed with excitement.
But this wasn't merely an addition to my living room; it was an investment in style, comfort, and sustainability.
From the moment the sectional landed in my living space, I could tell that Sabai had poured thoughtful craftsmanship into its design.
It was meticulously wrapped, ensuring that no corners were scuffed or fabric snagged during transit. The entire unboxing experience felt much like cradling a work of art into the comfort of your home.
Unboxing and Setting Up: A Daily Usage Review
Now, let's tackle the unboxing and setup process. Here's what I found interesting - each component of the couch arrived separately which considerably reduced lifting effort.
But I must say one of my major concerns was putting it together without feeling like wrestling against a Rubik's cube.
To my pleasant surprise, it ended up like a breezy weekend DIY project! A comprehensive manual with easy-to-follow instructions (boasting beautifully clear illustrations) guided me step by step throughout the assembly process. Don't you just love when brands anticipate your needs and handhold you through intimidating processes?
Once assembled though, it truly proved worth every second spent decoding screws from brackets! Day by day, as I began to live with the sectional - reading books splayed across its generous expanse or entertaining guests on breezy Saturday evenings - I experienced what 'sitting on cloud nine' truly meant!
From cushions that delightfully molded around me to its sturdy frame that bore both weight and time with grace; from its easy-to-clean fabric covering to its versatile and light enough design that made rearranging effortless. The Sabai essential sectional seamlessly fit into my life becoming more irreplaceable with each passing day.
Be it casual lounging or formal gatherings - when it comes to everyday usage experience – this piece is definitely designed to top expectations!
Prioritizing Planet Love: Sustainability in Sabai Designs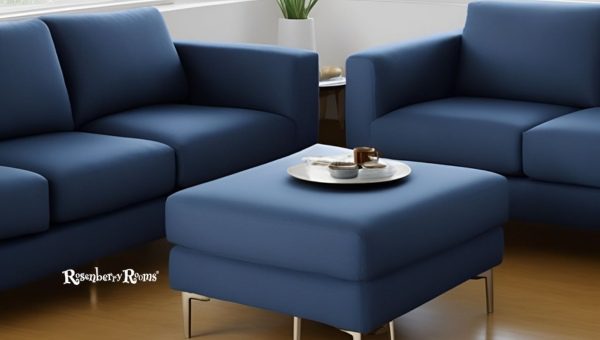 As an ardent supporter of sustainable practices, I found myself utterly impressed by Sabai's commitment to preserving our planet.
Environmental impact is a key concern for many of us when choosing our furniture, and Sabai Design evidently shares this view.
The company incorporates a unique mix of eco-conscious policies and practices that set them apart from the crowd.
The Eco-Friendly Materials Used for the Sabai Essential Sectional
Taking a closer look at those elements that construct the luscious Sabai Essential Sectional, it's apparent that sustainability oozes out from every inch of it.
Frame: The frame is made up of FSC-certified (Forest Stewardship Council) wood which ensures the timber used has been sourced from responsibly managed forests.
Fabric: Recycled polyester and Organic Cotton make up the upholstery — two environmentally respectful fabric options.
Cushions: Even the cushions filled with certiPUR-US certified foam contains no harmful chemicals—a big win for both indoor air quality and the planet.
The choice of materials reflects Sabai's commitment to creating products that are not just beautiful but also friends with Mother Earth—a fusion rarely witnessed in today's fast-paced world of furniture design.
Recycling Packing Materials – Another Winning Point
And here comes the cherry on top! Beyond just creating their furniture with reverence for nature, they truly prioritize minimal waste even when it comes to their packaging. Each section arrived neatly packed in recyclable cardboard boxes without any single-use plastic.
Even those precautions taken to secure sectional pieces during shipping included low-impact alternatives like compressed paper edge protectors instead of dreaded Styrofoam blocks.
You can unwrap your package without experiencing any 'plastic guilt', as you seamlessly place each piece into your recycling bin post-unboxing, taking comfort in knowing your interior design choices made a difference beyond just aesthetics and functionality—they honored our shared home, Earth.
Sabai's dedication towards sustainability surpasses limits—the eco-friendly materials used complemented by environmental packaging are not something you come across every day in furniture manufacturing!
They're giving us an opportunity to enjoy high-end living while paying homage to our planet, indeed an offer worth applauding.
Maintenance Do's and Don'ts for the Durability of Your Furniture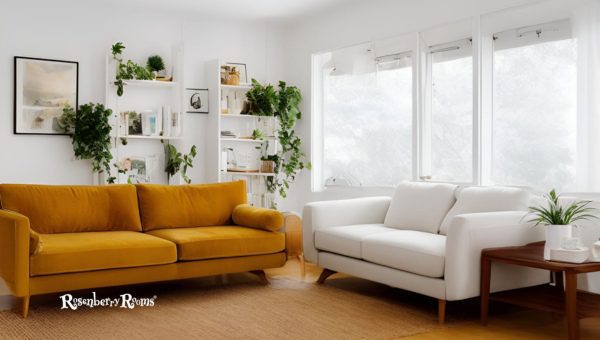 Investing in quality furnishings such as the Sabai Essential Sectional means more than just receiving a comfy place to sink your derrière.
It also involves understanding how to make your purchase last. Luckily, I've compiled plenty of handy maintenance tips over time to make sure you're getting not just short-term satisfaction but longer-lasting durability from your sectional too.
Do cleaning and vacuuming often: Regular cleaning can vastly help in maintaining the pristine look of your furniture. Be sure to use gentle cleansers and take note not to use abrasive tools, which can damage fabric.
Don't douse it with water or harsh chemicals: Too much moisture can invite mildew formation. Use a damp cloth when spot-cleaning instead and keep away from bleach or harsh detergents.
Do rotate cushions occasionally: In order to promote even wear and prolong their shape retention, switch their positions once in a while.
Don't expose to direct sunlight routinely: Overexposure can cause discoloration or fading of color over time.
Cleaning and Caring for Your Sabai Sectional
Ownership of the Sabai Essential Sectional is a lot like being part of an exclusive club. Part of enjoying its benefits lies in acknowledging the dos and don'ts related to cleaning it. That's not something to scare you away, trust me! On the contrary, some attentive care will keep your Sabai looking fabulous all year round!
There are three main things you should consider for cleaning:
Choose appropriate cleansers: Always check manufacturer instructions (provided on Sabai's website) before applying any cleaning product.
Vacuum regularly: This helps prevent dirt and dust from settling into the fabric grain.
Quick spot-clean spills: In case any spillages occur, make sure you tackle them head-on without delay using a blotting method instead of scrubbing vigorously.
IMPORTANT NOTE: Non-removable cushion covers should never be removed for washing.
Maintaining Structural Integrity Over Time
The longevity aspect forms a cornerstone in my Sabai Essential Sectional review because, let's be honest —we all want our investment pieces to stick around, right?
So how do we maintain structural integrity over time? Well, It mostly hinges upon proper usage (avoid jumping on furniture) and regular inspections (tighten loose screws).
Final advice from me–it's always worth investing some effort into maintenance routines because this ultimately paves the way for both product longevity and user satisfaction.
Plus who doesn't enjoy lounging on a fresh-cleaned sofa that looks as good as new? That's what I call living the good life!
Importance of a Good Sectional in Your Living Space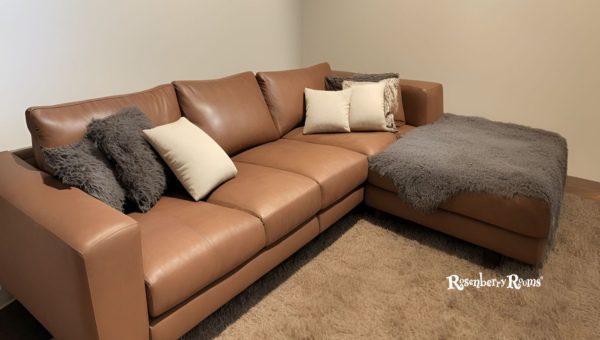 In the heart of our homes - the living room, a good sectional makes all the difference. It's not only a statement piece but also an extension of our personality.
Drawing from my own experiences, I can safely say that owning the Sabai Essential Sectional has distinctly elevated my living space.
For starters, it provides a place for relaxation and socialization - where family and friends gather to talk, watch TV or simply unwind. With its comfortable seating and spacious layout, it's often the much-coveted spot during movie nights!
How a Great Sofa Can Transform Your Lifestyle
Let me take this opportunity to mention how profoundly a great sofa can impact our lifestyles. The Sabai Essential Sectional, in particular, has far-reaching implications for lifestyle quality.
Fundamentally, it improves comfort at home. After tedious work hours or an intense gym session, sinking into its plush cushions is pure bliss. The relaxing comfort helps de-stress and rejuvenate.
Secondly, this sofa's aesthetic appeal makes me house-proud. Its minimalist design gives my room a contemporary look while complementing various decor elements. And when I host guests? Compliments overflow about my tasteful selection!
The Sabai sectional's versatility offers more functional value. It effectively impacts how we use our living space.
For instance, whether I am reading by myself or entertaining guests during the game night- every scenario seems accounted for in its design – every guest has a seat; everyone gets equal viewing privilege of the TV; everybody gets to stretch out their legs.
Another point worth noting is how easily cleanable this sectional is in case of spills. This makes maintaining cleanliness - an aspect that significantly affects lifestyle satisfaction - stress-free over time.
Let's talk about value for money. A significant investment like this often comes with high expectations. And having spent a considerable time now with this sectional sofa (including quite a few afternoon naps), I can confidently express that it's been well worth every penny spent.
Possessing the Sabai Essential Sectional has significantly enhanced my living environment while leaving lasting impressions on those who visit me.
Far from being just any couch or piece of furniture – it's crafted thoughtfully keeping various aspects of everyday life in mind; thereby converting mere existence into rich experiences daily.
Is Investing in a High-Quality Sofa Worth It?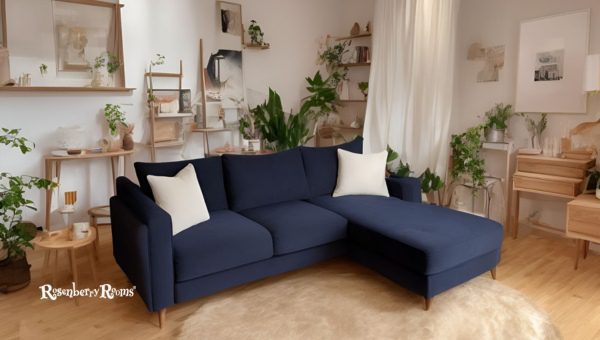 A common question I receive, particularly from those redecorating their space on a tighter budget is, "Is investing in a high-quality sofa really worth it?" Let's dive straight into the heart of the matter.
Indisputably, purchasing top-of-the-range furniture like a Sabai Essential Sectional might seem like quite an investment upfront.
However, weighing the initial cost against the lifespan and quality of such a piece, ultimately you realize you're paying for longevity and comfort that will stand the test of time.
You want an essential item of furniture like this to see you through endless Netflix marathons, festive gatherings, lazy Sunday afternoons, and more; not collapse under pressure after one season.
Durability vs Price Tag - The Long Run Benefits
One aspect I always stress when it comes to furniture shopping is durability. Now, let's compare spending $300 on a low-end model that lasts for two years before needing replacement - against - spending $1000 (the price of Sabai Essential Sectional) for something that could last 10 years or probably longer.
Ignoring all other aspects such as comfort and aesthetics, purely at face value for cost per use—high-end models can prove to be smarter investments over time.
A cheaper sofa may be tempting at first glance but remember – flimsy materials wear out quickly and can't withstand everyday wear and tear like their hard-wearing counterparts
Evaluating My Investment in the Sabai Sectional
Reflecting on my own experience, investing in Sabai's sophisticated offerings posed quite a savings opportunity – one that ensured both design appeal and unmatched durability. This synergy was abundantly reflected in the makeup: -
Frame: The solid wood frame structure adds class while ensuring resilience
Fabric finish: Each Sabai design uses high-quality fabric finishes such as velvet or performance fabrics known for their resistance to stains and wear.
Cushioning: High-density foam-wrapped cushions add years to any sofa's lifespan without compromising on comfort.
What won me over was knowing my money wasn't simply finding its way into yet another mass-production line but was instead contributing toward Sabai's commitment to sustainable practices.
All said, while initially contemplating whether to splurge on this eco-friendly sectional sofa from Sabai Design might involve some hesitation revolving around cost; an examination of its economic benefits combined with its ecological impact exposes this assertion as short-lived.
While lower-end models may help save some bucks immediately–in the long run they often equate to frequent replacements often due to flimsy manufacturing standards.
On the other hand–while higher-end sectionals may demand greater upfront costs–it is these very pieces that promise longevity through superior material quality resulting in significant savings over time–the Sabai essential sectional being one such standout example.
Size and Weight of the Sabai: Will It Fit My Space?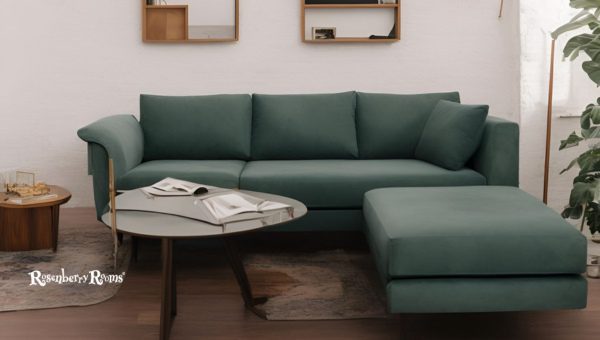 One major aspect that sets this essential sectional from Sabai apart is its compact size. Falling perfectly in between bulky traditional sectionals and modern minimalist settees, this sofa is designed to be a perfect balance.
For those concerned about space, the Sabai Essential Sectional offers the right solution without compromising on comfort or aesthetics.
For instance, I live in an apartment with a pretty decent living room area. The idea was to strike a balance between leaving enough open space and still having enough room for friends on movie nights. Measuring at just 85"W x 61"D x 34"H, it was perfect! It didn't make my room feel crowded or claustrophobic as some larger sectionals do.
The Thought Behind Compact Designs
The compact design of the Sabai Essential Sectional is quite cleverly thought out to cater to most urban dwellings that need smarter furniture solutions.
Not too large so as to overpower smaller spaces, yet spacious enough to accommodate an average number of sitters comfortably - it's like they had my needs specifically in mind!
More than once I've found myself sinking into its comfortable setup, relishing how it doesn't eat up my living room but blends seamlessly into existing decor.
The convenience doesn't stop at being aesthetic or space-saving; the thoughtful size also makes it easier for self-assembly – something I took upon myself and am happy to report was way less complicated than assumed!
Moving around the Sabai: A Light Task?
Now let's talk about weight. We often overlook this while considering buying a sofa or sectional mainly due to excitement over how gorgeous it looks but trust me - you'll wish you'd paid more attention when moving day comes along!
I always dread having to move chunky furniture around on cleaning days or when doing some reshuffling for parties but Sabai seems to have found a solution for this too - weighing in at an acceptable range of around 200 lbs!
Once again, Sabai has combined practicality with aesthetics - lightweight yet sturdy, manageable yet distinguished; proving once more that they are indeed dedicated to thoughtful sustainable designs in their quest for perfection. Long story short: yes, wrangling this baby into submission if needed isn't as daunting as you'd think!
Considering size and weight, I've had nothing short of a great experience with the Sabai Essential Sectional so far!
It fits well within my city dwelling and despite changing the arrangement more times than I can remember over weekends of spring cleans and impromptu get-togethers, hasn't shown any signs of giving up on me yet!
The Comfort Quotient – Are Those Cushions Really as Cozy as They Claim?
When purchasing a new sofa, comfort is arguably one of the most critical factors to consider. After all, this is where we rest after a long day, cuddle up for movie nights, or even work from home. So let me dive right in and give you my take on these Sabai Essential Sectional cushions.
The cushions are filled with certified organic latex and down alternatives which are not only ethically sourced but are also free of any harmful chemicals.
The moment you settle into this sectional, you're met with a delightful sense of plushness that successfully strikes the ideal balance between supportive and squishy. And the armrests? You'll find they're just the right height!
Now let's talk about lounging. The chaise part of this sectional was hands-down my favorite spot to unwind during my Sabai journey.
It's spacious enough without dwarfing you and coupled with the cushions' softness, perfect for an afternoon nap or tucking your feet under you for a cozy reading session.
| Specifications | Measurements |
| --- | --- |
| Seat Height | 18 inches |
| Seat Depth | 24 inches |
| Overall Height | 31 inches |
This Sabai Essential sectional delivered pretty high on the comfort quotient. Because it nails it spots on - not too firm that it hurts your back nor too soft that it gives way under your weight!
Minimalist Design Meets High Functionality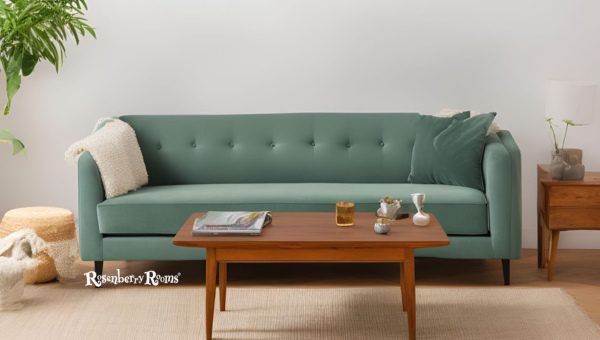 Functionality doesn't have to be sacrificed for the look, and Sabai's Essential Sectional is a prime example of this truth.
The simplistic, modern design adheres to the minimalist approach but without giving up on practicality. Modular pieces allow customization to fit any living room layout, offering efficiency and versatility in spades.
You can adjust the configuration according to your needs - break them apart when you need extra seating or group together for an intimate movie night.
Each detail of this sectional, from its sturdy frame and supported backrests to its firm but comfortable cushions, has been skillfully considered for utmost flexibility.
A Look at its Sleek, Contemporary Style
As I observed the Sabai's Essential Sectional in my house, I couldn't help but admire its stylish aesthetics. The sectional demonstrates a subtle blend of classic and contemporary, with clean lines amplifying its attractiveness.
This sleek design harmoniously marries style with coziness – creating a relaxing aura that instinctively makes you want to dive right in!
Complementing Various Interior Decor Themes
A point worth noting in this review is how well the Sabai Essential Sectional synchronizes with different decor styles.
Whether your home reflects a rustic country appeal or exhibits an urban chic vibe, this sofa seamlessly fits into varying themes.
And why not? With options like velvet royal blue or brushed cotton linen - there's something there for everyone's creative flair!
FAQs About Sabai Essential Sectional Review
What is the size of the Sabai Essential Sectional?
The Sabai Essential Sectional is a compact piece, designed to fit most living spaces comfortably.
How comfortable is the Sabai Essential Sectional?
With its high-density foam cushions and supportive construction, the Sabai Essential Sectional offers exceptional comfort.
What materials does Sabai use in their sectionals?
Sabai uses eco-friendly materials, including natural latex, certified sustainable wood, and recycled fibers in their sectionals.
Is the Sabai Essential Sectional easy to maintain?
Yes, the sofa's fabric is removable and machine-washable making maintenance a breeze.
Are these sustainable sofas worth investing in?
Given their durability, clean design aesthetic, and environmental consciousness, investing in a Sabai sectional can certainly be worth it.
Conclusion
Bringing this Sabai Essential Sectional review to a close, I can't help but express how impressively performance meets aesthetics in this one.
Whether judged on its sturdy yet comfortable build, its gracious adaptability with diverse decor themes, or the possibility to configure it as per my space and needs.
In every aspect, Sabai has invested thoughtfulness into designing a sectional that stands the test of both time and trend.
Indeed it is a premium investment but seeing how incredibly well it matches all the critical parameters - comfort, style, convenience, durability, and most importantly eco-conscious manufacturing - it's undoubtedly an investment worth making.
After personally using it for a considerable amount of time, I can vouch for the fact that this sustainable sectional from Sabai Design adds not just elegant aesthetics to your living room but also brings in a good deal of functional value.
It truly represents an intersection where sustainability meets comfort without compromising on style!