Just when I thought my cozy nights couldn't get any better, I discovered Rumpls New Merino Wool Blanket. In this Rumpls New Merino Wool Blanket review, I'll share my experience with this luxurious little slice of heaven and let you know if it's worth the investment.
After all, there's nothing quite like cuddling up with a good book or binge-watching your favorite show wrapped in the perfect blanket on a chilly evening.
As someone who's always on the hunt for products that can make those lazy days at home even more blissful, the prospect of trying out a high-quality Merino wool blanket had me beyond excited. And now that I've spent some quality time with my new blanket buddy.
I can confidently say this ought to be on every comfort connoisseur's wishlist! Read on as I reveal why it's become an absolute must-have in my household!
The Ultimate Coziness: Rumpls New Merino Wool Blanket
As someone who loves the feeling of warmth and comfort, I have to admit that when it comes to blankets, not all are created equal.
However, I can confidently say that Rumpls New Merino Wool Blanket has definitely topped my list of favorites. Read on to find out what sets it apart from other blankets and unravel the "magic" of its materials!
What Sets It Apart from Other Blankets
There are quite a few factors that make this blanket stand out from the rest of the market. Firstly, its quality, construction, and sustainability are unmatched by any other blanket I've owned or seen.
The craftsmanship and attention to detail clearly show that this product is designed for long-term durability.
Secondly, its exceptional thermal regulation properties promise unparalleled comfort in various climates. Whether you're experiencing a cold winter night or a cool summer evening, this blanket adapts seamlessly to your body's temperature needs.
Lastly, the Rumpls New Merino Wool Blanket offers relief from many common allergies, thanks to its all-natural materials. With no traces of harsh chemicals or irritating substances, it caters to everyone's quest for comfort.
Discovering the Magic of its Materials
This amazing blanket is made with Merino wool, which is known for its impeccable softness and superior insulating qualities. Here are several characteristics that make merino wool the star ingredient in this cozy creation:
Breathability: Unlike synthetic fabrics or even regular wool, merino wool naturally breathes better and helps regulate body temperature by wicking away excess moisture without compromising warmth.
Odor resistance: Merino wool fibers have natural antibacterial properties, keeping your blanket fresher longer even after multiple uses.
Hypoallergenic: Because it lacks lanolin—commonly found in other wool types—merino wool won't irritate your skin or trigger allergies.
Environmentally friendly: The production process for merino wool is far gentler on the environment compared to synthetic fibers. It's renewable, biodegradable, and ethically sourced.
Long-lasting softness: Over time, some blankets tend to lose their initial coziness and become matted or stiff. Merino wool remains plush and soft even after multiple washes.
In addition to merino wool, the blanket also incorporates recycled polyester into its construction. This sustainable material reduces waste, saves energy, and lowers pollution levels—making it a fantastic choice for those who are environmentally conscious.
The Rumpls New Merino Wool Blanket's innovative design has another standout feature: a special Nanoloft insulation that offers unique thermal regulation while reducing weight and bulk compared to traditional insulation techniques.
The Rumpls New Merino Wool Blanket's winning combination of materials and construction makes it a true indulgence for anyone seeking comfort without compromise.
Its unique blend of luxury quality, innovative design elements, and eco-friendliness set it ahead of the pack when it comes to cozy blankets. Don't miss out on your chance to experience ultimate coziness!
Unboxing the Rumpls New Merino Wool Blanket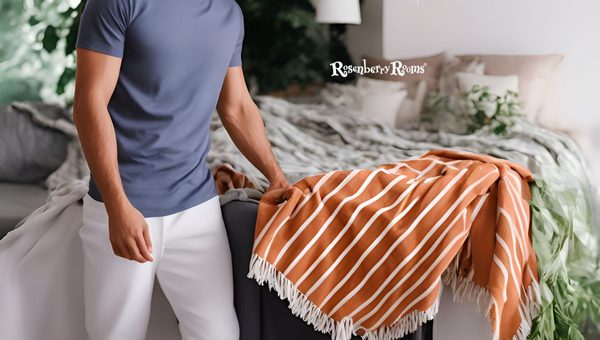 The excitement began as soon as my package arrived at my doorstep. The anticipation of a snuggly, luxurious blanket was almost too much to bear!
That's when I knew it was time to share my experience, from unboxing to enjoying this superb offering from Rumpls - the New Merino Wool Blanket.
First Impressions and Excitement
As soon as the delivery driver handed over the parcel, I could feel its weight and softness through the box, instilling an immediate sense of satisfaction.
With every fiber in me eager to dive into this cozy delight, I quickly grabbed a pair of scissors and carefully sliced through the tape so as not to damage the contents within.
Upon opening the box, I was pleasantly surprised to find a thoughtfully designed tote bag enveloping the blanket. This was not just your typical plastic packaging—Rumpls had put in considerable effort here.
Made from durable material with an eye-catching design featuring their logo, this tote bag added a dash of style to an already chic accessory.
Taking out the blanket for its inaugural inspection and cuddling, I couldn't help but admire its outstanding quality. Visually striking with a perfect balance between thickness and warmth—it certainly lived up to all expectations upon first glance.
Exceptional Packaging and Presentation
Remarkably well-crafted shipping containers aside, let's talk about what truly sets Rumpls New Merino Wool Blanket apart from any other delivered-to-your-door competition—the meticulous packaging.
Rumpls had put thought into presentation beyond just slapping on a fancy label or company logo. The blanket came wrapped in lightweight paper and sealed with an elegant branded sticker. It might seem simple but it demonstrated their investment in providing customers with a comprehensive experience.
As if that wasn't enough, inside lay another surprise—a handy hanging clip. This ingenious little carabiner allowed for easy storage and portability. Rumpls really thought of everything, you guys!
The blanket itself was a work of art. At first glance, it featured an exquisite herringbone pattern that lent a classic yet modern air to its design. The texture was simply divine. The softness was exceptional, with a slight loftiness that somehow managed to be both light and weighty at the same time.
Upon closer inspection—because let's be honest, it's necessary with any piece this decadent—I discovered its true beauty. With intricate stitching and a seamless blend of high-quality materials, it was clear this product lived up to the hype in every way possible.
To sum up my initial reaction during the unboxing process: this blanket surpassed all expectations from start to finish. From its luxe tote bag to the elegant wrapping, delightful little surprises like the carabiner clip, and lastly laying hands upon its ultra-soft Merino wool material have been an absolute treat.
Already sold on aesthetics alone? Wait until you read my further thoughts on this snuggly find in terms of warmth, weight distribution for optimum coziness factor—and why it warranted penning down this review. But don't just take my word for it; try experiencing the magic that is Rumpls New Merino Wool Blanket yourself!
Embracing Warmth - The Temperature Regulation Factor
One of the most remarkable features of the Rumpls New Merino Wool Blanket is its ability to regulate temperature, thereby providing you with consistent comfort throughout the year.
The secret behind this extraordinary feature lies in the natural properties of Merino wool. Let's delve into how this prized material keeps you snug yet cool at the same time.
How Merino Wool Keeps You Snug Yet Cool
Merino wool is sourced from a particular breed of sheep that is known for its ability to withstand harsh weather conditions in various regions.
These sheep produce a unique type of wool fiber that possesses exceptional qualities which have earned it global recognition as a premium choice for clothing, home textiles, and outdoor gear.
Here's why Merino wool has become synonymous with temperature regulation:
Natural insulation: The fine fibers found in Merino wool create micro pockets of air when they come into contact with your skin. These pockets act as an insulating barrier, preventing chilly air from penetrating while simultaneously trapping warmth generated by your body heat.
Moisture-wicking: Another advantage is Merino wool's ability to absorb and evaporate moisture efficiently. In essence, it can wick away sweat from your skin as it forms, leaving you feeling dry and comfortable even during hot flashes or excessive sweating incidents.
Breathability: This incredible material is also highly breathable thanks to its natural crimped fibers. As warm air produced by our bodies escapes through these microscopic channels, it enables airflow between the blanket and our skin, ensuring we're not overheating beneath a cozy layer.
Adaptability: Like an intelligent garment, Merino wool adjusts itself according to the changes in your body temperature and surrounding environment – keeping you cool when it's warm outside and warm when it's cold outside.
Odor resistance [italic]: Another fantastic perk of Merino wool is its natural capacity to combat unpleasant odors. You'll find that your Rumpls blanket stays fresh for longer because of this innate feature, reducing the need to wash it as frequently.
The Perfect Companion for Every Season
With the help of these amazing properties, the Rumpls New Merino Wool Blanket can proudly claim its place as a year-round comfort champion. As a result, it effortlessly snuggles us in every season.
Spring: Those cooler evenings at the onset of spring are no match for the softness and warmth of this versatile blanket. It's perfect for taking the chill off and providing uninterrupted relaxation.
Summer: Even during warmer months, this phenomenal wool blanket maintains a pleasant temperature without causing you to overheat – making it perfect for those summer nights when you need just a light layer.
Fall: As we gravitate towards cooler weather, this dependable companion ensures we remain cozy while we watch the leaves change color outside.
Winter: Embracing frosty nights is made easy with this Merino wool blanket. Its exceptional warmth and insulation make it an indispensable friend during those dark, icy winter months.
Rumpls New Merino Wool Blanket has proven itself as an all-season favorite when it comes to temperature regulation.
Its ability to adapt to changing conditions makes it an ideal addition to any home – ensuring effortless comfort and style throughout the entire year. Invest in one today, and look forward to countless cozy moments wrapped in a warm embrace!
Design and Style - A Home Décor Match Made in Heaven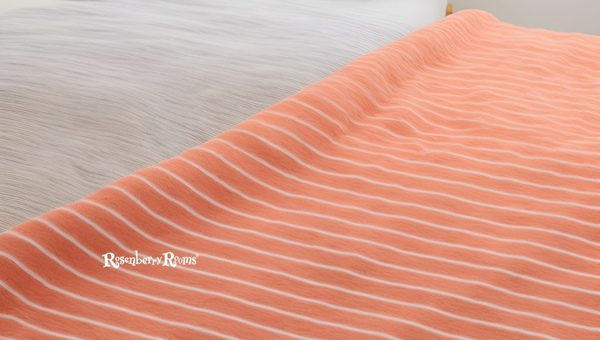 Finding a blanket that not only keeps you warm but also complements your interior design can be a tough task.
Thankfully, Rumpls New Merino Wool Blanket manages to blend both form and function perfectly, allowing it to become a welcome addition to any home décor theme. How, you ask? Let me tell you all about it.
Choosing Your Favorite Color
Colors play an indispensable role in setting the vibe of our personal space. Therefore, getting just the right shade is crucial for creating that complete, cohesive look that enhances the overall beauty of your home. Rumpls understands this and offers their New Merino Wool Blanket in a range of stunning colors.
Be it bold and vibrant hues or subtle and calming neutrals, there's something for every palate preference! From classic colors like Charcoal and Navy, for those keen on sticking close to traditional tones, to contemporary picks such as Deepwater and Olive, for those eager to bring an air of modernity to their homes - the choices are simply delightful.
The best part? No matter what color you choose, each Rumpl blanket is designed with aesthetic appeal in mind. So whether you opt for something moodier like Forest Green or decide on going lighter with a soft shade such as Twill, these blankets will surely contribute to shaping the ambiance of your living space.
Complementing Any Space with Its Modern Design
Rumpl has given meticulous consideration to both design elements and practicality when creating their New Merino Wool Blanket. Each blanket features a sleek geometric pattern that adds dimension without overwhelming the eye – lending itself easily as a stylish focal point in any room setting.
On top of captivating visuals comes versatile sizing options so that it can cater to various spaces around your home:
Throw Size (50" x 70") – Perfect for draping over a couch, armchair, or the end of your bed.
Twin Size (66" x 90") – Ideal as a cuddle buddy on a single bed or as an impromptu picnic blanket.
Queen Size (90" x 90") – Best suited for cozying up on double or queen-sized beds.
Not only do these options enable you to find the right measurement for your environment but they also accommodate a wide range of lifestyle uses. Simply put, Rumpls New Merino Wool Blanket effortlessly brings the delicate balance of fashion and function into any space it shares.
Another noteworthy design feature is its NanoLoft® insulation – an innovation that goes beyond aesthetics to provide lightweight warmth and unmatched coziness. This advanced technology mimics the structure of down clusters to capture warmth more effectively, retaining heat while ensuring optimal breathability.
The Rumpls New Merino Wool Blanket proves itself as a true home décor match made in heaven, combining sumptuous comfort with outstanding design appeal. Its customizable selection of hues and contemporary geometric pattern work hand-in-hand to complement any space effortlessly.
Quality - The Art of Blanket Making Perfected
Rumpl's New Merino Wool Blanket effortlessly blends functionality with aesthetic beauty to offer you a product that you can truly be proud to own. This high-quality blanket is meticulously crafted, so let's delve into the workmanship and details that make it so exceptional.
The Workmanship Behind Every Stitch
When it comes to blankets, every stitch truly counts. Rumpl ensures that their Merino wool blankets are expertly crafted for durability and comfort. Here are a few highlights of their incredible workmanship:
Material selection: The foundation of any great blanket is in the material from which it's made. Rumpl uses 100% natural, sustainable, and high-quality merino wool for their blankets, ensuring that they are both environmentally friendly and luxuriously soft.
Expert weaving: Rumpl's skilled artisans use traditional weaving techniques paired with modern equipment to create this masterpiece of a blanket. Each thread is woven uniformly and tightly secured to minimize fraying over time.
Seams and edges: To ensure the highest durability, the edges have been reinforced with a sturdy binding that not only adds strength but also provides a clean finish. This extra attention paid to details like seams ensures your blanket will stand up to daily use without showing signs of wear.
Patterns and designs: Embracing both simplicity and elegance, the blanket features subtle patterns or monochromatic tones (depending on your choice) to complement any space while still making a design impact.
Staying Soft and Plush After Multiple Use & Washes
One big concern when it comes to wool-based products is maintaining their original softness and plushness after multiple uses or washes.
Since your Rumpls New Merino Wool Blanket will likely become your go-to item for cozying up on chilly evenings, understanding how well it maintains these luxurious qualities is essential. Here's what you can expect:
Natural resilience: Wool fibers have a natural resilience and elasticity, which helps them retain their shape even after repeated use. Additionally, the fibers interlock during the weaving process, ensuring that your Rumpls New Merino Wool Blanket won't wear out or become misshapen over time.
Washing with care: Following Rumpl's guidelines for washing your Merino wool blanket will significantly contribute to preserving its softness. For best results, use a mild detergent and wash on a cold, gentle cycle. Avoid using fabric softeners or bleach as these will damage the wool fibers and remove their natural properties.
Air drying: Another key factor in maintaining the softness of your blanket is to air dry it flat rather than using high heat in a tumble dryer. This keeps the wool from shrinking or becoming rough over time.
Brushing softly: You can fluff up your Rumpls New Merino Wool Blanket occasionally if needed by gently brushing it with a soft-bristle brush. This will help restore any flattened areas and keep it feeling plush.
Rumpl's New Merino Wool Blanket stands out through its dedication to quality at every step of the production process.
From seamless material selection with skilled artisans at work behind each stitch to washing and care instructions that ensure your blanket stays luxuriously soft after multiple uses, it is evident that much thought has gone into this product.
With this level of detail and craftsmanship put into each piece of merchandise, you can be confident you're getting more than just an ordinary blanket - but rather indulging in a sublime experience that promises endless cozy moments wrapped up in snug comfort!
All About Sustainability - Good for You, Great for the Environment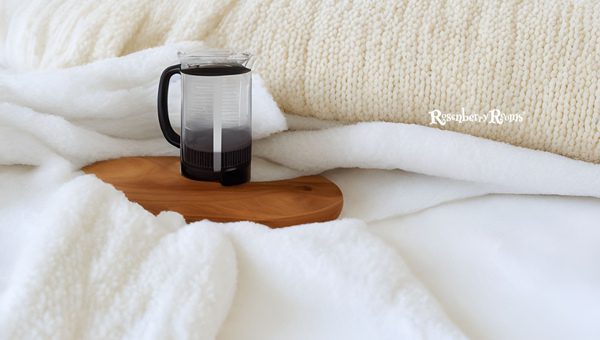 In a world where our choices have direct consequences on the planet, it's no wonder more and more people are seeking products that champion sustainable processes.
When it comes to comfort, you'd be hard-pressed to find a product like Rumpls New Merino Wool Blanket that doesn't only feel amazing but is also friendly towards the environment. In this section, we'll focus on its ethical production practices and commitment to responsible sheep farming that makes it stand apart.
Embracing Ethical Production Practices
The manufacturing process of any product can have an enormous impact on the environment. Thankfully, Rumpl has taken significant strides in ensuring their Merino wool blankets are ethically produced every step of the way.
Sustainable Sourcing: The merino wool utilized in these blankets comes from farms with high animal welfare standards. Not only does this guarantee better quality wool for your blanket, but helps support farmers who maintain ethical farming practices.
Natural Materials: The blanket is made mainly from natural materials which are renewable and biodegradable. This means that once your blanket reaches the end of its life cycle, it won't linger as waste but decompose and return back safely to nature.
Water Saving Practices: During production, efforts are made to reduce water wastage from processes like dyeing by utilizing more efficient techniques.
Reducing Carbon Footprint: By strategically placing its manufacturing facilities closer to raw material sources and reducing the distance between different processes, Rumpl helps cut down on transportation emissions linked to its products.
Rumpl's New Merino Wool Blanket combines both exceptional quality and environmental benefits with responsible sourcing and production methods. By purchasing this blanket, you're not only treating yourself but also making an eco-conscious choice!
Supporting Responsible Sheep Farming
An important aspect of the sustainability focus of Rumpl's Merino Wool Blanket lies in its support of responsible sheep farming practices. The company takes pride in sourcing their wool only from farms that adhere to strict standards of animal welfare and environmental conservation. Here's how this benefits both the consumer and the planet:
Non-mulesed Wool: Mulesing is a painful practice often inflicted on merino sheep to prevent flystrike. Rumpl has taken a stand against mulesing, exclusively opting for wool that comes from farms that refrain from engaging in this cruel procedure.
No Overgrazing: Responsible sheep farming ensures that land is not subjected to overgrazing, which can lead to soil erosion and desertification. By carefully managing grazing patterns and herd sizes, these farms cultivate healthier ecosystems.
Preserving Biodiversity: Ethical sheep farming practices also include maintaining natural habitats for other species and preserving local biodiversity for a more vibrant ecosystem.
Higher Quality Wool: When you buy a Rumpls New Merino Wool Blanket, you're getting a product made from premium-quality wool. This is because the humane treatment of animals almost always results in higher quality materials as happier, healthier sheep produce better wool.
Even though investing in a sustainable product might come with a slightly higher price tag, the long-term benefits greatly outweigh any initial cost difference.
Taking Care of Your Rumpls New Merino Wool Blanket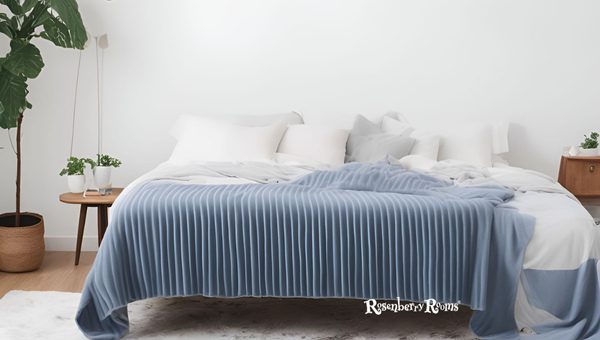 Now that I have sung the praises of this cozy investment, it's time for an important topic: maintenance. Caring for a high-quality product like the Rumpls New Merino Wool Blanket might seem daunting, but fear not!
With a few simple steps and best practices, you can easily enjoy the warmth and comfort of this snuggle buddy for years to come. Let's dive into making sure your blanket stays as good as new.
The Best Practices for Cleaning and Maintenance
One key to making your Rumpls blanket last is by following these essential cleaning and maintenance guidelines:
Read the care label: Before even thinking about cleaning your blanket, always check the care label. It provides important information about the materials used and specific instructions on how to clean and maintain it properly.
Spot cleaning: If you notice any spills or stains on the blanket, tackle them as soon as possible. Simply dampen a clean cloth or sponge with lukewarm water mixed with a mild wool detergent (never use bleach). Gently dab at the stain – do not rub or scrub, as this can damage the delicate merino fibers.
Machine washing: Yes, you can machine-wash your Rumpls Merino Wool Blanket! Follow these easy steps for hassle-free laundering:

Use a gentle cycle with cold water.
Add mild wool detergent (avoid using regular laundry detergents or fabric softeners).
Place your blanket in a large laundry bag or pillowcase to protect it during washing.
Wash with like colors to avoid color bleed.
Once washed, do not wring out your blanket – gently squeeze excess water instead.

Drying: To dry your blanket after washing, lay it on a flat surface away from direct sunlight or heat. Avoid using a tumble dryer, as the high heat can cause the wool fibers to shrink and lose their softness.
Storing: When not in use (although it'll be hard not to snuggle up with it daily), store your blanket in a cool, dry place, and away from direct sunlight. Fold it neatly and place it in a breathable storage bag to prevent dust buildup.
Nurturing Your Snuggle Buddy to Keep It Like New
Beyond cleaning and maintenance, here are some additional tips on nurturing your Rumpls Merino Wool Blanket to have it looking pristine for years:
Avoiding pilling: Pilling is natural for many textiles, including merino wool. To minimize pilling, gently brush the surface of your blanket with a fabric comb every few months. This will help remove any loose fibers that may have balled up on the surface.
Deodorizing: Since Merino wool has natural odor-resistant properties, you won't need to wash your blanket after every use. To freshen up the blanket between washes, give it a good shake outside or let it air out by hanging it outdoors for an hour or two (avoid prolonged sun exposure).
By following these simple care tips and guidelines, you'll be able to enjoy all the benefits of your Rumpls New Merino Wool Blanket while keeping it looking and feeling amazing.
A little bit of effort will go a long way in ensuring that this investment truly lasts – transforming every cozy moment into something even more special. Just think about how lovely those lazy Sundays or movie nights will continue to be when snuggled up in your Rumpls blanket for years to come!
Anytime, Anywhere – Exploring Its Versatility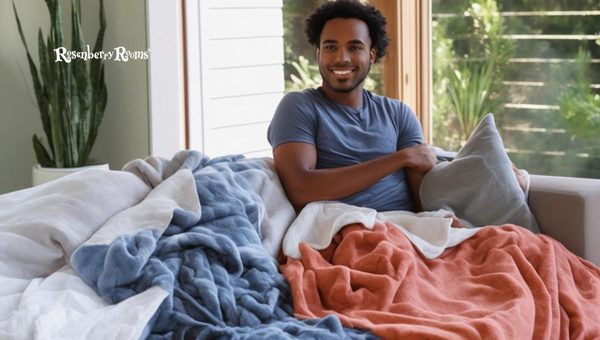 One of the most striking features of the Rumpls New Merino Wool Blanket is its incredible versatility. Whether you're lounging around indoors on a cool evening or enjoying a picnic in the great outdoors, this blanket has got your back - quite literally!
In this section, we'll delve into how this exceptional blanket offers the ultimate cozy experience both inside and outside your home.
Getting Cozy Indoors
Rumpls New Merino Wool Blanket is a perfect option for relaxing indoors. With its irresistibly soft texture and optimal temperature control abilities, it lends itself to a wide range of indoor uses. Here are just a few ways you can enjoy your new blanket at home:
Curl up with it on your couch: Snuggle up for a movie night or read a book while staying warm and comfortable with the blanket's breathable warmth.
Drape it over your bed: As an added layer of comfort, throw it over your sheets for extra insulation during colder nights.
Incorporate it into your workspace: Keep it within easy reach in your home office for those times when you need that extra touch of coziness during work hours.
Regardless of where you find yourself spending time inside, Rumpls New Merino Wool Blanket is designed to accommodate any space and provide you with unrivaled comfort levels.
The Ideal Camping or Picnic Companion
Not only does this stunning merino wool blanket perform wonders as an indoor snuggle companion, but it also proves its worth outdoors! This dynamic addition to your comfort arsenal comes into play perfectly when camping or picnicking thanks to these fantastic features:
Temperature regulation: Perfect for outdoor activities where fluctuating temperatures are common. The natural merino wool fibers help maintain an ideal body temperature by wicking away moisture while retaining heat during cold conditions.
Breathability: Thanks to its design, the Rumpls Merino Wool Blanket is highly breathable, ensuring you won't feel hot and sticky during warm days at the park or campsite.
Compact and lightweight: This cozy camping companion neatly folds into a portable size, making it easy to pack in your backpack or stow away in your car for spontaneous adventures.
Odor resistance: The natural properties of merino wool inherently provide resistance against unpleasant odors that can arise during outdoor use.
Durability: Built with robust construction and quality materials, this blanket withstands a range of outdoor conditions. The result is a long-lasting, go-to picnic buddy that will accompany you for years to come.
To get the most out of your outdoor experiences with the Rumpls New Merino Wool Blanket, consider these helpful tips:
Remember to follow proper care instructions if you're using it outdoors frequently. Regular cleaning helps maintain its softness and durability.
Pair it with other Rumpls outdoor gear like their camping chairs or sleeping pads for an all-around comfortable outdoor setup.
Don't forget other essential picnic or camping supplies such as sunscreen, bug spray, and portable chargers to maximize your enjoyment while outdoors.
The Rumpls New Merino Wool Blanket's versatility makes it much more than just an ordinary blanket. Its adaptability lends wonderfully to so many scenarios – whether snuggling up at home with a good book or venturing out as the go-to accessory for your wanderlust-filled adventures.
This extraordinary combination of indoor coziness and outdoor resilience sets it apart from other blankets on the market. In this post alone we've covered many ways you can get maximum utility from investing in a Rumpls New Merino Wool Blanket – simply put: there really isn't any reason not to embrace such comfort!
Is it Worth the Price? Settling on a Verdict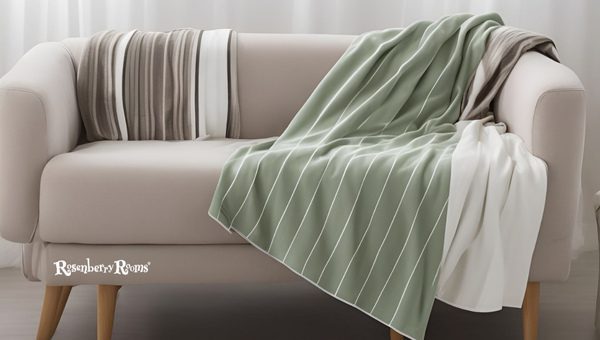 Now that I've painted a picture of what it's like to have the Rumpls New Merino Wool Blanket in your life, it's time to address the big question - is it worth its price tag? We'll explore this by considering factors like getting the best value for your dollar and evaluating long-term satisfaction.
As a fellow comfort enthusiast who appreciates both affordability and quality, I'll share my honest thoughts on whether or not this purchase is a worthy investment.
Getting the Best Value for Your Dollar
There's no denying that the Rumpls New Merino Wool Blanket comes at a premium price compared to many other blankets on the market.
However, it's vital to recognize that you're not simply paying for a brand name; you're investing in superior quality materials, craftsmanship, and style. When considering if this blanket is worth its cost, I weighed several factors:
Quality of Materials: Merino wool is well-known for being an extremely high-quality material used in clothing and blankets. It's soft, durable, and offers excellent temperature regulation.
Craftsmanship: The workmanship behind every stitch showcases attention to detail - making this blanket durable enough to withstand daily use without showing significant wear.
Design: Its modern design adds an elegant touch to any living space, making you feel proud to display it throughout your home.
Sustainability: By investing in ethically-produced materials and supporting responsible sheep farming practices, purchasing the Rumpls New Merino Wool Blanket contributes positively to our environment.
Taking these factors into account alongside my own experience with using this blanket, I believe that anyone who values high-quality home comforts will find great value for their money with this purchase.
Of course, there are more economical options out there - but if you're willing to invest in luxury and long-lasting quality for the sake of your comfort and home decor, you'll be more than satisfied with what Rumpls has to offer.
Evaluating Long-Term Satisfaction
When making any investment, especially one that aims to enhance our day-to-day lives, long-term satisfaction is a crucial factor to assess.
After using my Rumpls New Merino Wool Blanket for several months now, I can confidently say that it's exceeded my expectations in terms of how it's held up both aesthetics and functionality-wise.
Durability: As mentioned earlier, this blanket has proven its resilience through daily use and multiple washes, maintaining its soft feel without losing shape or pilling (a common issue with cheaper blankets).
Temperature Regulation: Whether it's used in the chilly winter months or the warmer summer nights, this blanket's ability to regulate temperature has never disappointed. Merino wool's breathable nature delivers consistent cozy experiences.
Design & Aesthetics: Even after all this time, I'm consistently impressed with its appearance - not only because of its modern design but also because it continues to look elegant and polished. This adds an extra layer of satisfaction as it complements my home decor.
Eco-Friendliness: Owning a product that is produced sustainably offers peace of mind knowing we are contributing positively towards environmental conservation.
My verdict on the Rumpls New Merino Wool Blanket is clear: while its premium price may not be for everyone, the value for your dollar is certainly justified by the incredible quality materials, craftsmanship, temperature regulation capabilities, and sustainable production practices.
For those who prioritize comfort and are willing to make a worthwhile investment in their happiness at home (or even outdoors!), you won't be disappointed by this luxurious blanket.
Taking both short-term enjoyment and long-term durability into account - indulging in Rumpls' Merino wool blanket can indeed prove to be a wise decision for your overall satisfaction.
The Spirit of Giving – Gift It to Yourself or Spread Joy to Others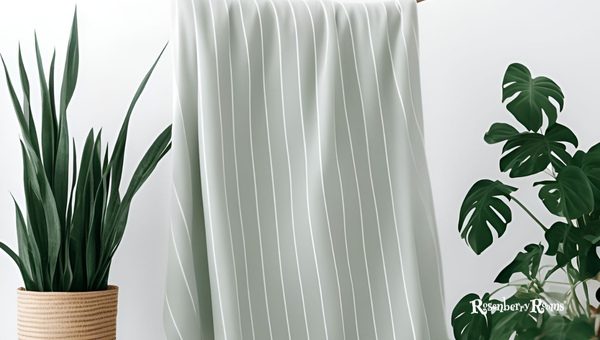 There's something truly special about receiving or giving a gift that provides comfort, warmth, and joy. With the Rumpls New Merino Wool Blanket, you can either indulge in some self-love by treating yourself or make someone else's day brighter by gifting them this exquisite piece of luxury.
Fulfilling Your Ultimate Comfort Wishes
Let's face it: life has a way of getting hectic, stressful, and downright overwhelming at times. That's where small pleasures come into play - they help us unwind and relax after a long day. And what could be more comforting than snuggling up with an ultra-soft blanket?
Here are some standout reasons to gift yourself the Rumpls New Merino Wool Blanket:
Exceptional comfort - The blanket is made from high-quality merino wool that provides unparalleled softness and warmth. You deserve to pamper yourself with this luxurious experience.
A stylish addition to your home - With its modern design and variety of colors, this blanket will not only elevate your level of comfort but also seamlessly integrate into any room's décor.
Temperature regulation - The natural fibers in Merino wool helps regulate body temperature, keeping you cool in warmer months and warm during colder seasons. This makes it an ideal year-round investment.
Nurturing self-care - Caring for your emotional well-being is just as important as caring for your physical health. By treating yourself to this ultra-cozy blanket, you're encouraging relaxation and self-care rituals.
So go ahead, spoil yourself! You deserve to feel pampered, loved, and cherished – why not start by wrapping yourself in pure comfort?
An Unforgettable Present for Your Loved Ones
When shopping for gifts for friends or family members, we often find ourselves stuck in a rut with generic ideas.
But when it comes to the people we love, we always want to impress and express our deepest appreciation. The Rumpls New Merino Wool Blanket is an exquisite and thoughtful gift option that checks all the boxes.
Here's why this luxurious blanket makes for an incredible present:
High-quality craftsmanship – You want a gift that speaks of your love, care, and thoughtfulness. Gifting a Rumpls blanket showcases your excellent taste as well as the time you took to select something made from quality materials.
Elevating comfort - Whether it's a loved one who's recovering from an illness or simply someone who could use a little extra comfort in their life, this Merino blanket is sure to make them feel warm – both literally and figuratively.
Universal appeal - We can't think of anyone who wouldn't appreciate an ultra-soft, cozy blanket! It makes for a perfect gift regardless of age or gender.
Sustainable origins - By choosing a product made with ethically sourced merino wool, you're not only winning their heart but also promoting responsible practices that benefit the environment.
To make the gift even more special, consider personalizing the blanket with initials or getting it wrapped in beautiful packaging designed just for them. Moreover, don't forget to include a heartfelt message conveying just how much they mean to you.
Whether it's Christmas, Hanukkah, birthdays, anniversaries – or even 'just because' – gifting remains one of those tried-and-true expressions of love and appreciation. And in gifting the Rumpls New Merino Wool Blanket, you're saying more than words ever could: "I care about your comfort and well-being." So go ahead, and share the ultimate snuggle experience with someone special today!
FAQs About Rumpls New Merino Wool Blanket Review
What makes Rumpls New Merino Wool Blanket stand out?
The blanket offers a luxurious feel, and excellent temperature regulation, and boasts exceptional craftsmanship that ensures lasting quality.
Is the Rumpls New Merino Wool Blanket suitable for all seasons?
Yes, its temperature-regulating properties make it an ideal companion for both warm and cold nights.
How do I take care of my Rumpls New Merino Wool Blanket?
Follow the manufacturer's guidelines for cleaning and maintenance to keep the blanket in exceptional condition.
Does the Rumpls New Merino Wool Blanket come in various colors or designs?
Absolutely! There are plenty of color options to choose from, allowing you to match your home decor.
Is Rumpls New Merino Wool Blanket an eco-friendly option?
Yes, it combines sustainable practices with ethical production methods, making it great for the environment.
Conclusion
In conclusion, the Rumpls New Merino Wool Blanket review presents us with more than just a functional item; it introduces us to a luxurious accessory crafted for comfort, sustainability, and style. It has proven itself to be an essential addition to the household for its striking blend of quality and design.
Whether you're considering enhancing your relaxation time at home or gifting it to significant ones, it is highly endorsed. Experience the outstanding craftsmanship this splendid blanket offers and unravel the undeniable blend of pure comfort and sustainability that could completely redefine your cozy nights at home.