Few things in life are as satisfying as slipping into a bed covered with soft, organic cotton at the end of the day. This rings true for me in particular, and this realization dawned upon me when I first used the Parachute Organic Cotton Duvet Cover Set.
Today, I'd like to share my journey with this product for those considering upgrading their bedding. I finally landed on this set after searching for the perfect balance between comfort and sustainability. Why not do a thorough Parachute organic cotton duvet cover set review for others in the same boat?
If you appreciate quality over quantity and find comfort in knowing that the products you use are mindfully sourced and produced with care for our planet – then keep reading.
From packaging to prolonged use, every little aspect contributes significantly towards shaping our experiences with a product. My interaction with the Parachute Organic Cotton Duvet Cover Set was no different - it's been a journey filled with surprises and great discoveries.
Ordering the Parachute Organic Cotton Duvet Cover Set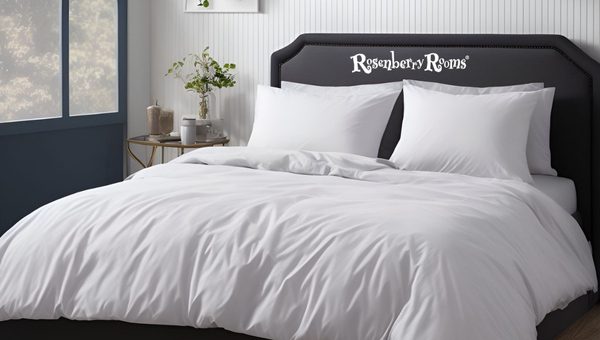 The first step in any online shopping experience is the actual process of finding and ordering the product. And I am happy to report that this was painless when ordering my Parachute Organic Cotton Duvet Cover Set.
Seamless Online Shopping Experience
The official Parachute website has a user-friendly interface, which makes navigation a breeze. Initially, I just happened upon it while looking for organic cotton bedding alternatives and quickly found their Organic Cotton Duvet Set.
The product page listed very detailed product information, including material (100% organic cotton), different sizes available (from Twin to Cal King), and color options (white and sand).
There was also clear sizing information easily accessible - talking about the dimensions of duvet covers and pillowcases based on the bed size.
What grabbed my attention, though, was the 'Care Guide', providing step-by-step instructions on how to wash, dry, iron, and store the cover set properly. How often do brands pay attention to such post-purchase details on product pages? Coupled with high-quality images and favorable customer reviews, placing an order was a no-brainer for me.
Product Delivery and Packaging
After ordering, I received regular updates via email about my order status - from confirmation to dispatch until it arrived at my doorstep seven days later – a timeline that I considered reasonable. I appreciated these proactive updates because they helped manage expectations well.
On opening the box (which was made from recycled paper - big thumbs up for sustainability efforts right here!), I noticed that even minor packaging details had been handled with extraordinary diligence.
The duvet set came folded neatly in a reusable cloth bag (an eco-friendly touch that spoke volumes about Parachute's commitment to reducing packaging waste.)
There wasn't an overwhelming amount of plastic involved. Still, there were two silica gel packets inside to keep moisture at bay during transport - another thoughtful step ensuring the quality integrity of their product from warehouse to home.
One last thing worthy of attention in this Parachute Organic Cotton Duvet Cover Set review is perhaps rather trivial from a functional standpoint but certainly adds value in terms of customer delight: a handwritten 'Thank You' note included in the package.
While this customary gesture by businesses is gradually fading due to mass production norms, Parachute has managed to keep it alive, making customers feel valued immediately after unboxing.
First Impressions of the Parachute Organic Cotton Duvet Cover Set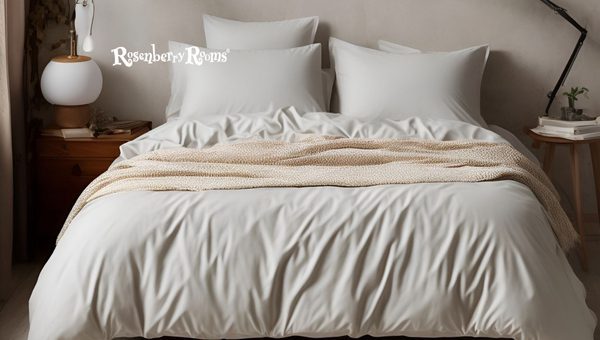 As an avid online shopper knows, first impressions count - much of that is based on the product's look, touch, and feel when it first meets your eyes (and hands).
So after unboxing, I was ready to slide my fingers across the cover set and wrap my head around every detail.
Unboxing and Initial Observations
If I were to put my initial reaction in two words, they would be - pristine simplicity. Here's what stood out to me at first glance:
The color - I went for the sand option. It was inviting with its subtle, understated earthiness. Not too off-white or beige, but soft like an early sunrise.
The texture – Despite its minimalist design ethos, this duvet cover set does not compromise on the surface. The material has an evident character as you run your fingers over it – crisply woven and lightly textured.
The finishing – Classy. Clean. You flawlessly stitched borders with ties on all four corners inside the duvet cover—a well-conceived design to keep your comforter securely in place without causing extra bulkiness.
Assessing the Material Quality
Moving beyond a mere visual assessment was challenging because, let's face it—how does one judge organic cotton quality by mere touch? But from a tangible perspective, I loved that:
1) The set had a substantial feel without being too heavy.
2) Running my fingers through it didn't give off a rough feel as some materials can.
3) It promised breathability—something most online purchases don't let you assess upfront.
My immediate thought was—designed with comfort at its core! That said, understanding how much we can fall in love with our beds depends greatly on repeated use over time rather than initially feeling alone. This leads us to another phase of this review that focuses on comfort.
A sneak peek into some specifics is always useful so here goes:
Material: 100% organic cotton (GOTS Certified)
Weave: Percale
Thread Count: Unspecified (Remember that higher doesn't always mean better or softer!)
Set Includes: One duvet cover & two shams (Pillowcases have pouched style opening echoing envelope-like nuances—a practical twist offering both aesthetic pleasure and functionality)
Overall? A prime example of outstanding sustainable construction encapsulated by mindfully designed details!
Before diving into my night-time experience (which I know you're waiting for!) with this Parachute Organic Cotton Duvet Cover Set, remind yourself that bed linen is more than just an accessory—it has severe implications for our sleep quality. So don't rush into decisions about where you wish to dream.
The Comfort Test - My First Night with Parachute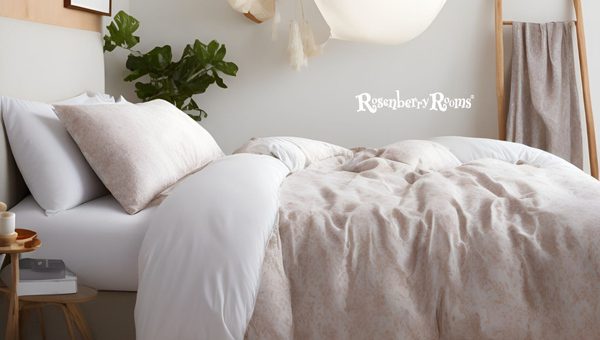 After receiving the duvet set and taking in the first impressions, it was now time for the real test – how did the Parachute Organic Cotton Duvet Cover Set hold up in terms of overnight comfort?
From slipping into bed through a night's sleep till wake-up the following day, here's detailing my pivotal night-time experience.
The Pivotal Night-Time Experience
First Contact - As I first climbed into bed at bedtime, there was an unmistakable coolness to touch—calming and inviting. It didn't feel scratchy against my skin, either.
This is indeed important because a slight bit of roughness can disrupt sleep quality. Instead, this duvet cover set had a soft but noticeable texture that wasn't overly plush but just right.
The Ultimate Sleep Test – As I settled deeper under the duvet and embraced sleep, its breathability became downright obvious. A few hours into night-time, when your body temperature naturally becomes warmer, many sheets get increasingly stuffy.
But this Parachute set stood out by maintaining its comfortably excellent equilibrium throughout—a particularly desirable feature for hot sleepers.
On Waking Up – An inescapable reality about bedding is how rumpled it gets after a night's slumber. Waking up to an extensively creased bedding set is generally inevitable but could be off-putting for some.
Given that parachute's weave seemed crisp rather than sateen-like, I expected significant creasing post-wake-up, but surprisingly, it wasn't excessively crumpled as predicted.
To quickly recap these observations visually:
| Moments | Evening Experiences / Details |
| --- | --- |
| Initial Feel On Contact | Cool & Luxuriously Soft |
| Sleep Quality Over Time (Hot/Cold) | Breathable & Stayed Cool |
| Morning Look After Use | Moderately Creased |
All these nuances undoubtedly contribute to how we perceive comfort in our beds from an ultra-personal standpoint.
Despite being anxious about swapping out my usual cotton sheets for something new (especially ordered online), I have never looked back since making this sustainable switch.
And with each use? It promises to get even softer & more comfortable (like any good cotton weave should)!
Deep Dive into the Ethical Production Process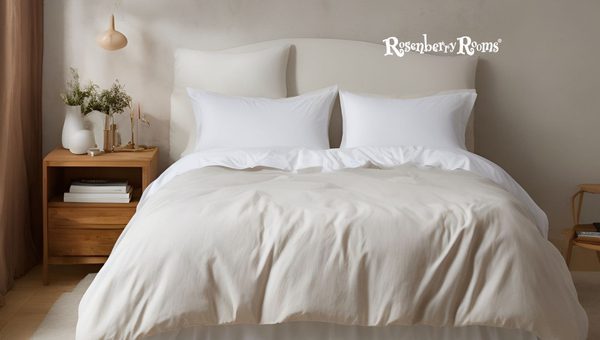 If you're anything like me, buying products that align with your ethical considerations is equally vital as their functional aspects.
With the current overdrive on adopting sustainable practices, let's move beyond Parachute's product quality and delve deeper into its commitment to environmental sustainability.
Understanding Parachute's Commitment to Sustainability
Renowned for being eco-friendly: After researching, I found that Parachute proudly boasts about its sustainable production process and adherence to environmentally considerate practices.
They clearly state their commitment on their website: "At Parachute, we believe premium quality and good design should be accessible –– and not at the expense of the environment."
The Organic Cotton Duvet Cover Set itself holds a Global Organic Textile Standard (GOTS) certification, meaning it is not only made from 100% organic material but also entails responsible worldwide processing & manufacturing standards that entail:
Compliance with environmental criteria along the entire organic textiles supply chain
Fulfilment of stringent social criteria for fair labor practices
An Oeko-Tex Standard Certified Brand: Add to that Parachute's Oeko-tex Standard 100 certification (one of the world's best-known labels for textiles tested comprehensively for harmful substances).
Each item across their product range has been independently tested for many harmful substances—covering legally banned and controlled substances, chemicals known to be detrimental to health but not legally regulated yet, and parameters set for health protection.
Responsibly Sourced & Produced: Even though they didn't mention where specifically this duvet set is made or sourced from on their website, after reaching out to customer service (impressed by how quickly I received an informative response) - it was established that these duvet sets are responsibly sourced in Portugal following strict standards set by Europen Union laws protecting workers' rights & ensuring safe work conditions.
In essence - owning a Parachute duvet cover set isn't merely about possession but more so contributing towards supporting sustainable practices aimed at minimizing global ecological footprint—quite commendable indeed.
Daily Life with the Parachute Organic Cotton Duvet Cover Set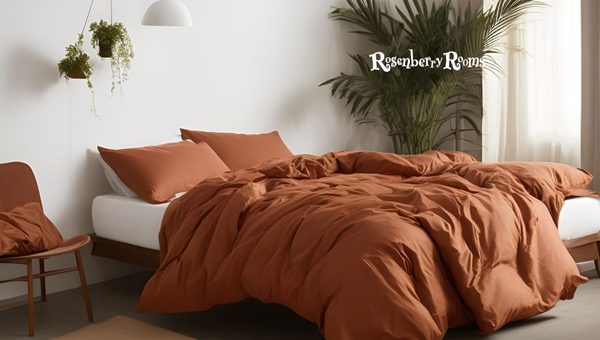 Getting a new bedding set invites a tiny yet significant shift in your daily routine. Transitioning to sustainable bedding also triggers the question - will organic translate into durability?
So after using this set regularly for over six months now, I believe it's ripe to talk about its long-term durability and what caring for this duvet cover entails.
Long-term Durability and Maintenance Needs
Long-term Durability: If there's one thing that remained consistent through my journey with this Parachute set, it was its robustness. Aggressive bedtime use or regular machine wash sessions— its integrity had been maintained nicely.
As I mentioned earlier, with each wash (sticking strictly to the recommended care instructions), the cover got softer without compromising its crisp aesthetic or comfort.
No thread loosening upon tugs and pulls is worth mentioning here as one expects their bedding to withstand general wear & tear.
Another user-centric aspect that caught my attention was both pillowcases' envelope opening detail. This feature might seem trivial, but it ensured no pillow-slipping through zero exposure, making bed-making fast & fuss-free!
Maintenance Needs: Parachute's care guide stands out vis-à-vis making product maintenance so much easier for users.
You'll find straightforward instructions for washing (machine wash cold), drying (tumble dry low), ironing (warm, if needed) & storage (avoid direct sunlight) laid out on their website—leaving no room for impractical assumptions!
| Durability Aspect | Observation |
| --- | --- |
| General Handling | Highly Robust |
| Post-Wash Feel | Gets Softer With Each Wash |
| Color Fade | Minimal Fading Maintaining Its Earthiness |
Remember - at the end of the day—we buy home products not just to satiate immediate needs but more so with a more extended context in mind. Considering my varied usage needs over time, one cannot ignore how resilient this Parachute Organic Cotton Duvet Cover Set has turned out.
The Impact – How Sustainable is Your Bed?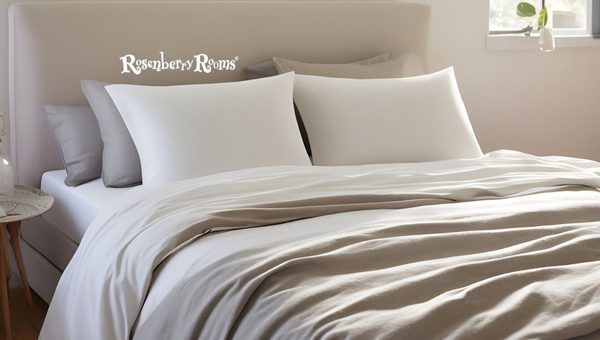 You spend about a third of your life sleeping. But have you ever given thought to how sustainable your bed is?
Since we've been discussing my personally vetted choice in bedding, let's take a moment to consider how your choices can have an environmental impact—including the ecological footprint of your bedding.
Bedding and Environmental Responsibility
While it's essential to sleep cozily and comfortably, we also mustn't ignore the global need for eco-consciousness as consumers—including our beds. Most traditional beddings use methods that consume considerable energy and water while generating waste or causing harm due to chemical usage.
On the other hand, choosing sustainable bedding materials like organic cotton (like in our reviewed product—the Parachute Organic Cotton Duvet Cover Set) makes a difference. Here's why;
Organic cotton uses less water: It requires up to 91% less water than standard cotton during cultivation because farmers rely more on rainfall than irrigation.
It eliminates harmful chemicals: Organic crops are devoid of toxic synthetic pesticides, insecticides, or fertilizers—making them safe for our planet and us.
GOTS certification ensures responsible production: Certified bedding products follow stringent global criteria protecting laborers' rights & environment throughout their supply chain.
The importance of recycling shouldn't be underestimated as well. By picking bedding made from recycled materials or recyclable packaging used by brands (like Parachute's!), we all contribute to significantly reducing landfill waste—an environmental menace we continually battle.
So to wrap up this section - just like my journey led me towards making mindful changes starting from my bed—I sincerely hope this dive into bedding sustainability raises broader consciousness regarding our daily consumption choices. It's never too late to start somewhere, right?
Remember - moving ahead with an ecological gust will only steer us towards building a future where everyone sleeps guilt-free.
My Verdict On Parachute Organic Cotton Duvet Cover Set Review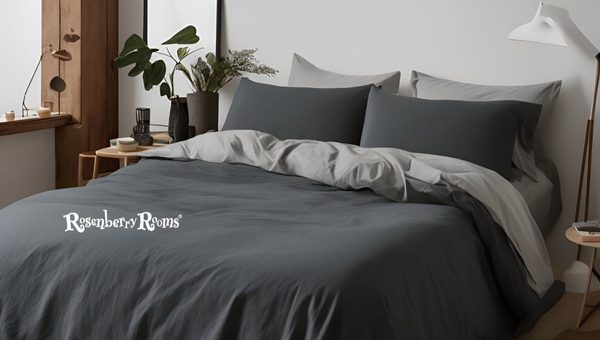 When choosing the right bedding for your needs, numerous factors come into play—comfort, cost, design, and, increasingly importantly—its environmental impact.
I'm finally ready to weigh its value proposition after using the Parachute Organic Cotton Duvet Cover Set for a considerable period.
Is the Parachute Duvet Cover Set Worth It?
After an extensive and thoughtful analysis, my honest assessment boils down to one question—Is the Parachute Organic Cotton Duvet Cover Set worth investing in?
My simple answer? A big, resounding yes!
Here are some specific points explaining my reasoning:
Comfort: If you're serious about having a good night's sleep in plush, breathy linen that gets softer with each use—I'd recommend diving into this organic bedding set without a second thought. Over time, my appreciation for its versatile texture (smooth yet textured) has only grown.
Quality & Durability: Given that this set is designed for longevity and substantiality rather than excessively delicate—it promises excellent, reliable performance with minimal care needs. Rest assured, your purchase goes far beyond just first impressions!
Sustainability Factor: Investing in the Parachute Organic Cotton Duvet Cover doesn't just mean a comfortable sleep experience but also ensures lower ecological footprints on our planet. The dual impact of your responsible purchase towards an ethical production process is quite a win-win deal!
Price Point: While it's not precisely budget-friendly, barring at $200 for Queen size—compared to other GOTS-certified organic cotton offerings, you're certainly paying for premium quality and sustainable production commitment. So if you're ready to make more considerable environmentally-conscious lifestyle changes—this price point shouldn't deter you from picking a Parachute!
To sum up - I wholeheartedly support this brand investment from my personal usage standpoint based on sheer comfort, sustainability commitment & hands-on user experience perspective.
Remember - just like our beds are to us, our choices are to our environment. The more informed we get—the closer we get to nurturing lifestyles that promise sustainability as default more than the exception.
FAQs About Parachute Organic Cotton Duvet Cover Set
1. Where can I buy the Parachute Organic Cotton Duvet Cover Set?
You can find this set in many places, but the official Parachute website is the best place to guarantee authenticity and quality.
2. How is the Parachute Organic Cotton duvet cover set for breathability?
The set has excellent breathability due to its 100% organic cotton composition. The material does an impressive job of maintaining a cool equilibrium throughout your sleep.
3. Is the Parachute Organic Cotton Duvet Cover Set hard to maintain?
No, it's quite easy to care for. Follow the provided Care Guide recommendations, which include machine-washing cold, tumble drying low, and warm ironing if needed.
4. Why would I consider buying this duvet cover set from a sustainability perspective?
The Parachute Organic Cotton Duvet Cover Set holds GOTS Certification and uses responsible production practices reducing its environmental impact significantly in comparison to conventional bedding options.
5. Is the Parachute duvet cover set reasonably durable?
Yes! The quality is remarkably resilient—it withstood thorough usage over time with hardly any signs of wear & tear, becoming softer with each wash while retaining its original crispness.
Conclusion
Concluding my Parachute Organic Cotton Duvet Cover Set journey, I must say it's been an enlightening experience. This bedding set manages to marry top-notch quality, optimal comfort, and sustainability seamlessly—making it a rare gem in today's online bedding options.
If you appreciate mindfully produced home essentials that impart a touch of luxe to your space and promote your well-being (just as I do!)—then Parachute undoubtedly merits standing atop your list. So don't wait anymore! Give Parachute a chance to redefine beauty sleep sustainability for you… today!