Sleeping shouldn't be a luxury, but when it comes to the most expensive mattress on the market, luxury is precisely what you're buying into.
Imagine closing your eyes atop layers of unparalleled comfort, drifting into restful slumber cradled by exclusive materials more akin to a five-star resort than your average bedroom. The thought of trading a standard mattress for one teeming with expense may raise your eyebrows.
But allow yourself to consider the inviting benefits tucked into each stitch, and those twinned feelings of shock and curiosity might transform into something else entirely desired.
10 Most Expensive Mattresses
When it comes to luxury, you may imagine high-end cars, designer clothes, or opulent mansions. But have you ever considered the extravagant world of luxury mattresses?
I am sleeping in magnificence ushers you into a new realm of comfort and style - one that can cost an astronomical amount.
The Floating Bed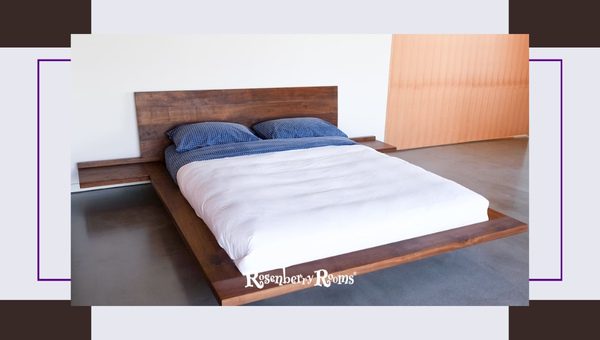 ($1.6 Million)
The first on our list, and probably the most extraordinary, is "The Floating Bed." This sleep surface doesn't just claim to make you feel like you are floating; it genuinely does float.
That's right, this mattress hovers 16 inches off the ground due to a magnetic system that suspends it mid-air, defying gravity and offering an other-worldly sleeping experience. You'd better believe your morning bed hover is much more exciting than merely rising to meet the day.
Designed by renowned Dutch architect Janjaap Ruijssenaars, this bed was birthed from a six-year design process.
Ruijssenaars' creative vision was met with meticulous work, resulting in what we now know as "The Floating Bed."
He collaborated with Bakker Magnetics, a company known for its expertise in magnetic fields and their uses – no wonder this mastermind mattress became such a revolutionary product!
It uses strong neodymium magnets – one on the floor and another embedded within the mattress itself – that create opposing forces leading to suspension or 'floating.' Neodymium magnets are recognized for their superior magnetic properties despite being smaller compared to regular magnets.
What really raises eyebrows is its whopping price tag. Costing around $1.6 Million, "The Floating Bed" enters as one of the most expensive mattresses globally and understandably so.
This luxurious slumber magnet is more than just a bed; it's a piece of modern art that transforms your sleeping experience into a futuristic fantasy.
Hästens Grand Vividus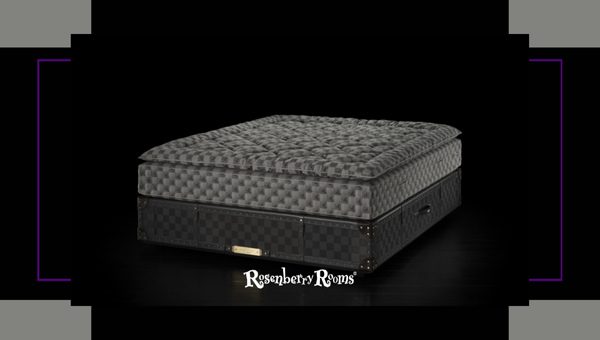 ($540,000)
Perched atop the platform of luxury rests the Hästens Grand Vividus. With a staggering price tag of $540,000, this is undeniably a masterpiece that redefines luxurious sleep.
This Swedish behemoth brings indulgence and comfort into your bedrooms in a way you've never experienced before.
Every Grand Vividus is a grand exhibit of over 600 dedicated hours of craftsmanship. Each mattress features ten handmade pieces intricately put together.
Imagine resting on something that's been designed with such time and dedication now; isn't that a whole different realm of luxury?
Designed by renowned Canadian designer Ferris Rafauli for none other than music artist Drake, these mattresses are no less than works of art.
Adorned with shagreen leather, the surface exhibits an irresistibly delightful texture. With additions like exquisite brass and gold detailing, Ferris ensures that every element screams luxury.
But this exclusive mattress isn't something you grab off the shelf or cart online. It's so unique that you will need to make an appointment for purchase.
The experience it offers is far from regular. Its patented spring system makes sure it supports you in all the right places while providing a soft yet firm sleeping surface.
As night dons on, the Hästens Grand Vividus cradles you into a peaceful sleep, the ultimate luxurious sleeping experience money can buy.
Also Read: 10 Best Temporary Beds For Guests To Buy In 2023 [Top Picks]
Royal State Bed by Savoir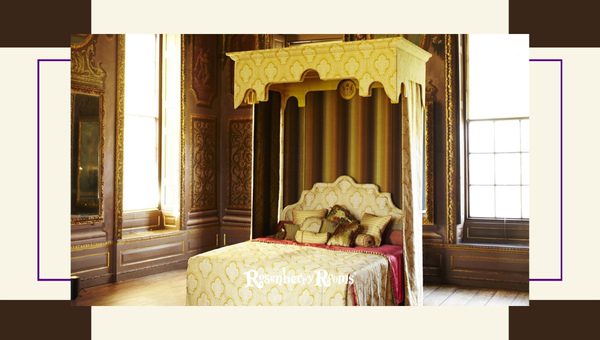 ($175,000)
Moving over to British shores now with our next contender, the Royal State Bed by Savoir, priced at $175,000, making it one of the third most expensive mattresses globally.
Recognized as Queen Elizabeth's bed, its royal pedigree alone makes it worth mentioning. The labor behind each bed matches its luxurious royal status, with artisans trained for around one to two years before they can stitch together this masterpiece!
Royal State beds take over 604 hours of meticulous workmanship. This luxurious mattress employs genuine Argentinian horsehair for filling, providing excellent breathability and simultaneous firmness.
What's more, its spring type and position can be customized to fit your preferences because Savoir believes luxury is personal.
The lush hand-sewn casing covering these beds is ultra-soft for extra comfort. To complement sleep, its design features rich walnut burr and deep-buttoned tufting, highlighting its magnificent craftsmanship.
Taking every detail into account makes Savoir's Royal State bed not just an extravagant sleep space but a symbol of richness and luxury that only a few can afford, making it no less royal than its name suggests.
From craftsmen to bedrooms, it brings a British touch of extravagance right to your sleeping quarters.
Kluft Royal Sovereign Collection
($40,000 to $60,000)
The Kluft Royal Sovereign Collection is nothing short of a masterpiece in the bedding world. For a price that ranges between $40,000 and $60,000, every single element of the mattress is meticulously handcrafted.
Right out of the gate, you'll notice its unique design. The construction of this mattress includes the use of patented medium-firm coils.
With masterful precision, artisans take these coils and wrap them individually in hand-sewn cotton. This careful attention to detail creates an unmatched level of comfort.
The core of what makes this option one-of-a-kind lies beneath the surface: ten layers comprised entirely of natural materials.
Not only do these layers offer cozy comfort but durability, too, ensuring you're investing in years upon years of restful nights.
But it's not just about how many layers are packed into this luxurious bed; it's about how it all comes together.
Producing one unit from this collection comes down to an intricate three-day marathon by ten artisans—this investment in time and talent results in a piece bursting with both luxury and quality.
While substantial investment is needed to lay your hands (and body) on one of these beds, many users have resoundingly proclaimed: "It's worth every penny."
Vispring Masterpiece Superb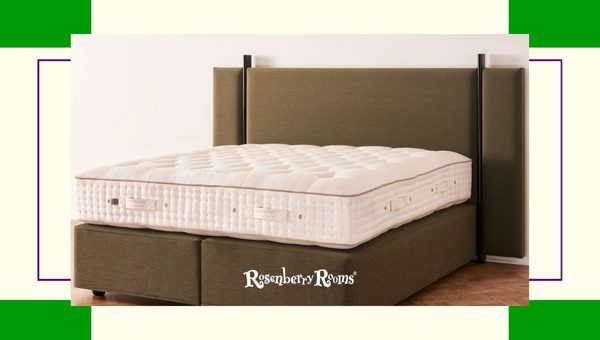 ($41,000 - $71,000)
Sliding into a slightly higher price range than its Kluft counterpart, the Vispring Masterpiece Superb can set you back anywhere from $41,000 to an eyebrow-raising $71,000.
This offering comes from Vi-Spring – creators of luxurious mattresses since 1901 – sporting their notable pocket coil spring technology. An ingenious creation that has stood the test of time impressively – which also speaks for their mattresses' longevity - often lasting up to 75-80 years without losing quality.
If customization is your thing, then look no further. The Vispring Masterpiece Superb is fully bespoke, allowing customers to adjust the coil tension for an optimum sleeping experience.
Built around a three-layer pocket spring construction, these mattresses are filled with plush material such as Mooseburger horsetail, cashmere, silk, and more. With four selectable firmness-level options available at your disposal, achieving cloud-like comfort is as straightforward as lying down.
Clean and luxurious are the operative words when defining the design of this mattress. Resting upon a Vispring Masterpiece Superb promises not just sleep but a sought-after experience, one that brings opulent hotel luxury to the comfort of your own home.
Duxiana Dux 8008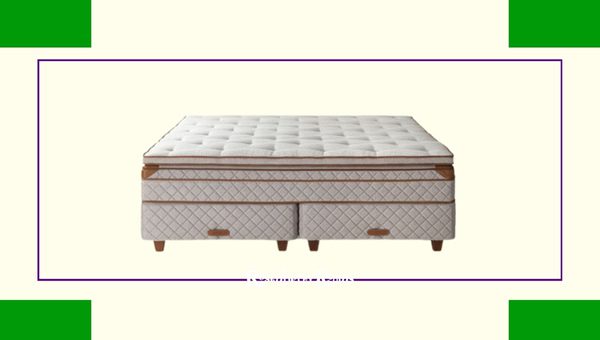 ($20,000)
If you're fascinated by the marriage of luxury and innovation, then the Duxiana Dux 8008 should spark your curiosity.
With a price tag of $20,000, this Swedish-engineered mattress is synonymous with unconventional comfort and quality.
A product of Duxiana, a renowned brand with 90 years of experience in shaping our sleep experience, this mattress is more than just layers of materials.
It's an abundant embodiment of meticulous craftsmanship aimed at delivering an unparalleled sleeping experience.
One special feature to note is its patented Pascal Cassette system, composed of interchangeable spring cassettes of different firmness levels.
This system aims to ensure spine neutrality and promote pain relief. By contouring to your body's unique physiology, it enhances your comfort throughout the night.
Beyond its engineering prowess, the Dux 8008 places equal importance on aesthetics. Its luxe appearance boasts full-grain aniline leather, meticulously selected from fine hides for their premier quality. This detail alone catapults it beyond the ordinary into a realm warranted by its four-figure price tag.
The mattress also features an elevated foot design, improving circulation during sleep. It allows customization in terms of firmness, ensuring that your preference for soft or hard surfaces isn't just accommodated but prioritized.
The inclusion of chic accessories such as headboards, legs, and even lamps rounds out this extravagant sleep package, a testament to the brand's consideration for details that transform mere furniture into works of art.
Read More: 6 Best Sheets For Tempurpedic Mattress 2023 [Find The Best Deal]
Elysium Organic Mattress by Halcyon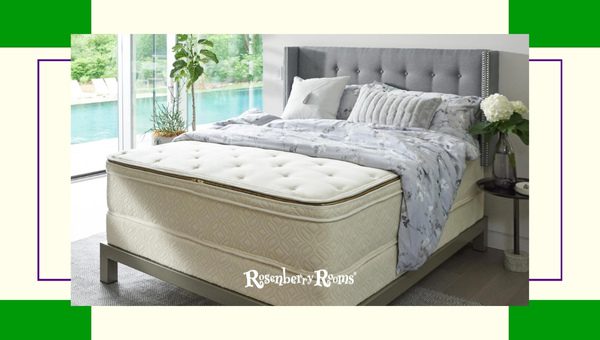 ($9,999)
If health and comfort are on top of your checklist for choosing a mattress, then Elysium Organic Mattress by Halcyon may pique your interest.
Costing $9,999 apiece, this mattress offers relaxation on an heirloom-worthy piece that marries luxury with eco-friendliness.
Among its credentials are the certified organic materials that it harbors. The mattress is entirely handmade and bespoke, with a labyrinth of premium ingredients such as latex and cotton layers.
This yields an inviting texture, further enhanced by the experience of its 500-count organic sateen fabric.
And if that's not inviting enough, imagine sinking into a surface layered with cashmere, alpaca, and wool.
These rich materials contribute not only to the mattress's lushness but also to its capacity to offer warmth during colder nights.
Beyond mere luxury, this attentive inclusion of natural insulators underlines Halcyon's commitment to wellness and environmental sustainability.
The Elysium also allows users to adjust firmness levels via a brass zipper mechanism, granting control over your comfort.
With three available levels of firmness - each one can find its sleeping sweet spot without external aids or compromises on preference.
To own the Elysium mattress by Halcyon is akin to making a well-considered investment, a lifetime ticket to a fusion of luxury, health-conscious design, and respect for Mother Earth.
Avocado Luxury Organic Mattress: A Deep Slumber Calling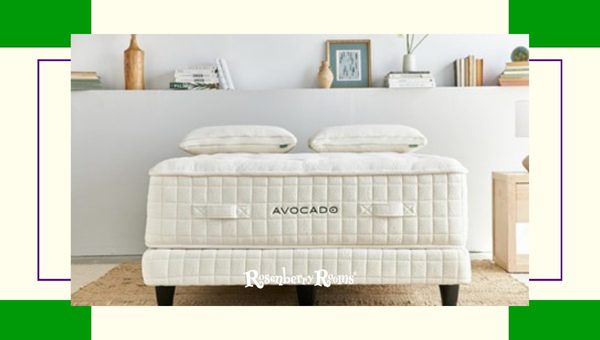 ($4,199 to $6,609)
The Avocado Luxury Organic Mattress is not your typical bedtime story; it's more of an epic tale where eco-conscious materials meet luxury. With prices ranging from $4,199 to $6,609, it sets a high standard of sleep akin to resting on a cloud.
This mattress creatively fuses GOLS-certified organic latex and GOTS-certified organic wool and cotton.
These premium, eco-friendly components ensure you are cradled in the finest natural materials every night.
With no harsh chemicals involved, your worries can melt away just as swiftly as your stress under its palpable comfort.
One distinct feature setting the Avocado mattress apart is the hand-tufted craftsmanship. Unlike conventional craft styles, hand-tufting inhibits the shifting of materials within the mattress, maintaining its structure for many years.
This precision and attention to detail create an unparalleled level of excellence in comfort and longevity.
A good mattress isn't just about a soft landing, though; it's about support, too. And here is where this luxury bedding excels again.
With a robust framework that ensures your back's alignment isn't sacrificed for a good night's slumber. So, while you dream sweetly, this benevolent bedding nurtures your spinal health.
Explore More: How To Arrange Pillows On A Bed 2023 [10 Bed Makeover Ideas]
Puffy Royal Mattress: Rest Like Royalty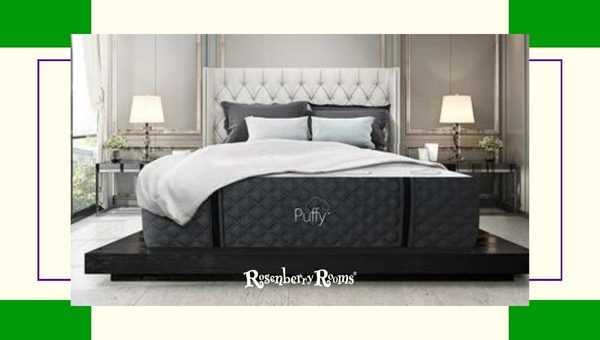 ($3,449)
The Puffy Royal Mattress calls for premium coziness and optimal support at a price tag of $3,449. Relax; that's not too much to spare for such lasting plushness and comfort!
The Puffy Royal equals its faculty with five layers of specialized foam designed explicitly for sumptuous solace and support.
This multi-layer concept ensures the distribution of your weight evenly across the mattress for a personalized comfort experience.
Among its many features, one that shines brightly is its advanced contouring technology. As the mattress adapts to your body shape, it provides unparalleled support to all body types.
This ensures perfect adjustment and alignment, rendering pressure equally relieving stress off your shoulders, hips, and knees.
Imagine surrendering into a bed that knows you intimately, understanding every curve and corner of you. It's as if this mattress was molded precisely for your body, a rare find in today's market indeed!
When you lie against Puffy Royal Mattress every night, it not only ensures a wonderful sleep but also promises unprecedented spinal alignment.
With such tailored support comes a comfortable posture; hence, rest assured - it weaves dreams of well-rested mornings.
PlushBeds Organic Bliss Pillowtop Mattress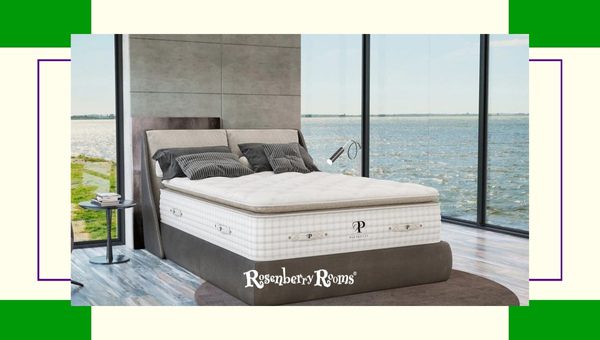 ($3,049 to $4,248)
Are you in search of a mattress that not only promises a comforting slumber but also has a passionate concern for Mother Earth? Your search might end with PlushBeds Organic Bliss Pillowtop Mattress.
Ranging from $3,049 to $4,248, this model stakes its claim in exclusivity right at the intersection of luxury and sustainability.
This mattress is created from eco-friendly materials that genuinely contribute towards conserving the environment.
Crucially, it uses GOLS-certified organic latex. Global Organic Latex Standard (GOLS) is a hallmark for sustainable processing methods of latex products.
It's exceptionally soft but equally supportive, so you'll feel like you're sleeping on a cloud while your body gets the support it needs.
Next up is GOTS-certified organic cotton. The Global Organic Textile Standard (GOTS) certifies the organic nature and ensures sustainable production of textile products.
The use of this cotton material ensures breathability and wicks away moisture, enhancing your comfort level.
The GOTS-certified organic wool lends additional temperature regulation and breathability to this mattress. It wicks away moisture to keep you dry and comfortable throughout the night.
Something interesting about the PlushBeds model that sets it apart from other luxurious mattresses is its customizable firmness options.
This means you can adjust how hard or soft your mattress feels whenever you feel like your preferences have changed.
Also Read: Turn Your Bed To A Luxe Hotel - Fluffco Pillow Review 2023
FAQs about Most Expensive Mattress
Why are certain mattresses so high-priced?
The costliness often boils down to materials used, craftsmanship, and the brand's reputation.
What makes Hästens Grand Vividus special enough to charge $540,000?
This mattress represents the epitome of luxury with over 600 hours of craftsmanship, created by renowned designer Ferris Rafauli specifically for Drake.
Does a more expensive mattress ensure better sleep?
Not necessarily. A mattress's comfort is largely subjective and depends on individual preferences, although high-priced models often provide excellent support and luxury features.
How does the Magnetic Floating Bed work?
The bed uses a system of magnets and tensile steel cables to float 16 inches off the ground.
Conclusion
Your bed is much more than just a place for sleeping. It's a sanctuary and an investment in your health and overall well-being.
While these extravagant mattress prices may stretch far beyond the realm of 'affordable' for most, they undeniably stand as a testament to the level of luxury, comfort, and unique advantages some companies offer.
So, next time you tuck in for the night, consider whether an upgrade might be worthwhile. Remember that you spend nearly one-third of your life sleeping.