Getting a good night's sleep is pivotal for maintaining your health and wellness. Your mattress plays a crucial role in this, more than you might even realize.
It can mean the difference between waking up rejuvenated and ready to tackle the day or dragging yourself out of bed, sore and tired. That's why finding the most comfortable mattresses isn't just beneficial.
With so many options on the market claiming to be 'the best,' it can be overwhelming trying to sort fact from fiction. But don't fret; you're not alone in this quest.
Our primary aim is to help you make an informed decision by breaking down what factors contribute to boosting your sleep quality and how different types of mattresses fit into the big picture of your comfort.
Why Comfortable Mattresses are Important?
A good night's sleep is nothing short of invaluable for your health. When you're comfortable on a well-suited mattress, you wake up refreshed, energetic, and ready to face a brand-new day.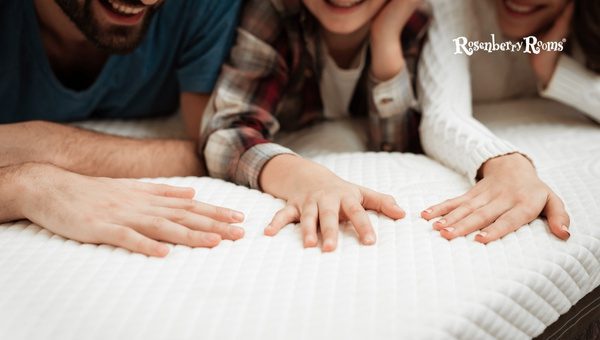 A quality mattress greatly contributes to this comfort, easing any physical discomfort during sleep (like back pain or joint issues).
Medical research supports this, too. Consistent good quality sleep can benefit your heart, weight, mind, and more.
A study by The Journal of Sleep Research reveals that a new mattress significantly improved sleep quality and reduced back discomfort.
Investing in a top-quality mattress isn't merely about luxury; it's about enriching your well-being and productivity.
Every descent into the world of dreams should leave you rejuvenated for the real world when dawn breaks anew.
8 Most Comfortable Mattresses In 2023
Discovering the perfect sleeper's paradise can be quite a journey with countless options out there. In this maze of mattresses, we've curated eight of the most comfortable ones for you to consider.
The Nectar Memory Foam Mattress
Crafted by Nectar, this memory foam mattress is your ticket to a dreamy journey every night. Priced between $359 and $899, it is available in six different sizes - Twin, Twin XL, Full, Queen, King, and California King - granting tremendous diversity to suit your needs.
Packed with numerous features like cooling, ventilation, and temperature regulation capabilities, this mattress ensures an environment conducive to quality sleep every night.
With its hypoallergenic property coupled with breathability factors, you're promised an allergen-free sleep experience each time.
What makes it unique is its clinical CertiPUR-US certification, guaranteeing non-toxicity and ecological awareness coupled with industry-standard durability.
It's designed with precise artistry, considering pressure relief layers significantly reducing motion transfer - which makes this mattress an excellent match if you share your bed.
The actual product dimensions of the California King-sized model measure 84"L x 72"W x 12"H, displaying a plush pillow-top style upholstered in pristinely white fabric, delivering both luxury and comfort simultaneously.
It also boasts a medium firm & supportive build that caters perfectly to any sleeping position, promising consistent relief for your body all through the night.
To top it off, setting up this sophisticated creation from Nectar is as easy as pie – so no worries over complicated assembly instructions!
Pros
Hypoallergenic and breathable
Forever warranty offer
Easy set-up
CONS
Only one color option
Not dry-cleanable
The WinkBed Comfortable Mattress
The WinkBed's comfortable mattress is your premium gateway to a wholesome sleep experience. As an exclusive hybrid model that beautifully merges foams and inner springs, it provides perfect cushioning comfort teamed with robust support.
This luxurious mattress ranges from $849 to $1,749 and comes in all standard sizes from Twin to California King.
What sets this mattress apart is its capability to stay cool even on warmer nights with optimal breathability. So, if hot summer nights are crimping your sleeping style, you can wave goodbye to those woes!
Whether it's hip pain or shoulder discomfort that disturbs your sleep, this mattress claims excellent therapeutic benefits through its 3-Step Back Relief System – designed specifically for alleviating pain and endorsing healthy sleep postures.
Its cover comprises 100% natural Eucalyptus-derived Tencel fabric, which promises superior smoothness and exceptional moisture absorbency.
WinkBed offers enhanced edge support to prevent sagging - extending the lifespan of the mattress while ensuring consistent comfort across every inch.
An outstanding feature of this brand is its SleepCalm technology, which enables motion isolation, which means you won't get interrupted when your partner moves in bed.
Your purchase also comes backed by a 120-night risk-free trial and a lifetime warranty & durability guarantee - talk about a win-win.

Also Read: 5 Best Mattress Without Memory Foam 2023 [Expert's Choice]
Pros
Excellent back-relief system
Promotes cool sleep
Free shipping
CONS
No international shipping
Pricey
DreamCloud Memory Foam Mattress
Offering a luxurious sleeping experience, the DreamCloud Memory Foam Mattress promises comfort like no other.
In the price range of $499 to $999, this mattress is available in six sizes to fit anyone's needs—Twin, Twin XL, Full, Queen, King, and California King.
The DreamCloud model stands out for its unique cashmere blend quilted cover that provides an added layer of plushness.
Its hybrid design incorporates layers of premium gel memory foam that adapts to your body contours while relieving pressure points.
One essential feature of this mattress is its breathability factor. With cooling technology embedded in its design, you are guaranteed a fresh and comfortable sleep throughout the night.
What's more, the low motion transfer feature ensures you stay undisturbed even if your partner or pet moves around frequently during sleep.
With dimensions of 84"L x 72"W x 14"H for the California King model and continuous coil type, this white-colored mattress ensures ample support and longevity.
The certification from CertiPUR-US vouches for its safety in terms of harmful chemicals or emissions, underscoring the brand's commitment to both your comfort and health.
DreamCloud extends a lifetime warranty on their mattress, which adds great value to your purchase. This encourages worries over durability and reliability to take a backseat.
Add to it the generous 365-night home trial, which enables you to truly test out the feel and benefits before committing long-term.
Pros
Luxury hybrid memory foam
Breathable cooling design
Lifetime warranty
CONS
Limited color option
Heavy structure (no wheels)
Nolah Evolution Mattress
Engineered for your ultimate comfort and relaxation, the Nolah Evolution Mattress, priced between $1,004 and $1,808, strives to revolutionize your sleeping patterns.
Available in six sizes - Twin, Twin XL, Full, Queen, King, and California King - it offers a versatile range of choices to fit all types of sleepers.
The special pressure-relief feature enables the mattress to adapt dynamically to your body's contours. It seamlessly distributes your weight across its surface while relieving stress points.
This means you can bid farewell to waking up with sore muscles or stiff joints.
The sizeable California King model comes with product dimensions measuring 84"L x 72"W x 15"Th. The sleek Euro Top style not only adds a minimalist aesthetic appeal but also enhances sleeping comfort by providing extra cushioning atop regular mattress support layers.
Constructed with an easy-care cotton cover material that feels soft on your skin and allows for hand washing, it ensures simple maintenance without sacrificing longevity.
In terms of performance metrics like durability and spinal support, this mattress scores highly, making it a reliable investment for the long run, rounding off with effective cooling properties and maintaining optimum temperature overnight.
Pros
Dynamic pressure relief
Easy-care cotton cover
High-performance metrics
CONS
Hand wash only
Limited design options
Saatva Classic Mattress
If you've been on the hunt for luxurious comfort, give yourself a chance to experience the Saatva Classic Mattress.
Renowned for its ecological sustainability and high-quality materials, it's priced between $931 and $2,372. It is available in eight sizes: Twin, Twin XL, Full, Queen, King, Split King, California King, and Split California King.
A noticeable highlight of this mattress is its unique 365-night home trial. Not just that - with Saatva offering free in-room delivery & setup and free mattress & foundation removal options.
Customer convenience tops their priority. The cherry on top is a lifetime warranty fortifying your confidence in the brand!
As an eco-conscious buyer, you'll appreciate several facets of this product. It's crafted in the U.S.A., boasts a cover made from organic cotton, and uses CertiPUR-US-certified foams that pass stringent health and environmental safety standards.
It stays true to its green credentials through the usage of recycled steel coils, bringing robust support with a nod towards sustainability. Even the flame retardant barrier is natural - made from not chemical sprays but natural thistle pulp.
Pros
Organic cotton cover
Eco-friendly features
Generous home trial period
CONS
It might be too firm for some
Read More: Does Siena Mattress Have Fiberglass? [What You Need To Know]
Aurora Luxe Cooling
One mattress that certainly rises above the crowd is the Aurora Luxe Cooling. With its wide selection of ten different size options, this premium mattress perfectly meets an individual's unique requirements.
Available in sizes Twin through to RV Bunk, it can accommodate both your personal comfort preference and specific space constraints.
Starting from $749 and going up to $1,698, this mattress is an affordable investment for your sleep health.
The production takes place in an Arizona Factory, ensuring stringent quality checks with every step. One highly regarded feature is the "Cozy-as-a-Cloud" pillow top, which offers the ultimate softness for a night of restful sleep.
By including Hybrid Airflow and Infused Foam technology into its design, Aurora successfully combats one common problem in many mattresses - heat accumulation.
It results in a cooler sleeping surface that promotes uninterrupted slumber all through the night.
Making it even more irresistible is their world-class GlacioTex Cooling Cover, not commonly found in most brands.
This cutting-edge fabric surface aimed at active cooling creates a refreshing sleep environment, even during scorching summers.
With a 120-night trial on offer along with Free Shipping benefits, this purchase becomes entirely risk-free for you as well as your wallet's health.
Pros
Wide size range available
Advanced cooling technology
Free shipping and trial offer
CONS
Shipping estimates may vary
Limited Size
Emma Hybrid Comfort
A fusion of support and comfort, the Emma Hybrid Comfort Mattress packs a punch with its outstanding features. Available in Twin, Full, Queen, and King sizes, it ranges from $189 to $337.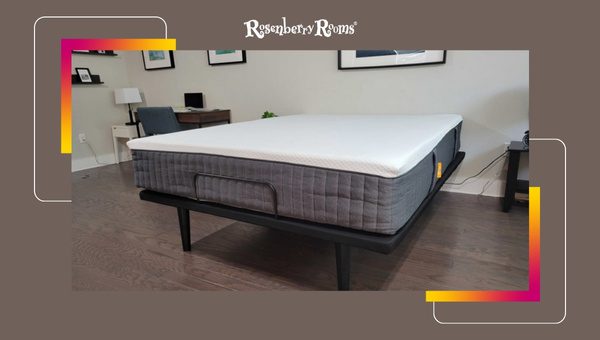 The white-colored mattress measures 81"L x 75.5"W x 10"Th and has a sleek, tight top style that adds to its aesthetic appeal.
Its special feature designed for pressure relief coupled with high resilience memory foam makes this mattress an ideal receptive cushion for your body.
It's not just comfort that it takes seriously; Emma Hybrid has also topped itself with CertiPUR-US certification standing testimony for its safety standards.
Emma Hybrid comes with its designated seven ergonomic zones design – a fantastic blueprint to give you optimal spinal alignment during sleep. The result? You wake up feeling fresh, without those annoying instances of backache or joint pain.
The blend of support allows excellent weight distribution across the mattress, irrespective of the sleeper's size or weight.
This capability ensures zero motion transfer - Forget those disturbances when your partner shifts during sleep.
Pros
Optimal pressure relief
Zero motion transfer
10 years warranty
CONS
Hand-wash only
Not suitable for those preferring a firmer mattress
Layla Memory Foam Mattress
I am looking for optimal comfort when you sleep. The Layla Memory Foam Mattress is one to consider. With an attractive price ranging from $449 to $1,099, it offers you great value for money.
Available in six different sizes, from twin to California King, the Layla mattress provides a versatile range suitable for various sleeping arrangements.
With a special focus on comfort and convenience, this mattress has a unique feature- a removable cover. This is fantastic news if you're worried about keeping your mattress clean and fresh, as it allows for easy care and maintenance.
Conscientious of the complexities of laundry care, Layla recommends either dry cleaning or delicate-cycle machine washing with cold water for the cover.
At the heart of its construction lies high-quality memory foam. It offers a comfortable layer that molds beautifully around your body contours, providing stellar support as you sleep.
The firmness level is flexible, too, as this model is flippable - one side offering increased firmness compared to the other.
Measuring 75"L x 38"W x 10.5"H in dimension for the standard twin size, it holds a sleek profile along with its tight top style.
The Layla Memory Foam Mattress comes in an appealing natural color that lends itself beautifully to most decors.
Pros
Removable, Easy-to-Clean Cover
High-Quality Memory Foam
Dual-sided Firmness
CONS
Limited Color Options
Specialized Washing Instructions
This mattress embodies convenience with its distinctive features while ensuring your nightly rest is nothing short of sublime - making it worth every cent of your investment.
Explore More: 10 Best RV Mattresses of 2023 [Experience luxury On The Road]
FAQs About Most Comfortable Mattress
What is a key factor in determining the comfort of a mattress?
The comfort level of a mattress largely depends on its firmness, which should ideally align with your sleeping position and personal preference.
Can using a comfortable mattress improve my sleep quality?
Yes, using a high-quality and comfortable mattress can significantly enhance your sleep quality and minimize restlessness throughout the night.
Is it necessary to try out a mattress before purchasing it?
While it's beneficial to try out a mattress before buying, many online retailers now offer trial periods where you can test the mattress at home.
Are expensive mattresses always more comfortable?
Although higher-priced mattresses often come with extra features or superior materials, they're not automatically more comfortable—personal preference plays a huge role in determining this.
Do mattresses play a role in alleviating back pain?
Yes, selecting the right type of mattress that offers good support and alignment can help reduce back pain and promote better posture over time.
Conclusion
Your path to a restful night's sleep highly depends on the quality and comfort of your mattress. It's not a decision to take lightly, given its potential impact on your everyday life.
This post has highlighted some of the most comfortable mattresses available today, offering various features tailored to different sleep preferences.
Remember, choosing the right mattress extends beyond comfort and cost. It would be best if you also considered factors like firmness level, size, trial periods, warranties, and more. Here's to your journey towards finding that perfect haven for a good night's sleep.