Shopping for the perfect bed can sometimes feel like navigating through the wild, especially with all the hype around memory foam mattresses.
For those who prefer a more traditional sleeping surface or don't want to invest in sleep technology, they're not sure of, finding the best mattress without memory foam becomes paramount.
The good news is that there's an array of options out there that still provide excellent support and comfort without relying on this particular material. So, let's see what else you can find while stepping away from memory foam.
A significant number of people are realizing that they don't necessarily need to jump on the memory foam bandwagon to achieve restful nights and wake up free of back pain.
Just because it's popular doesn't mean it's your only option. As you embark on this journey to discover the best mattress without memory foam, remember to keep your specific sleep needs and preferences at the forefront.
This makes your choice personal and tailored rather than falling into generic recommendations that might not serve you optimally.
Is a Non-Memory Foam Mattress Better for Avoiding Fiberglass?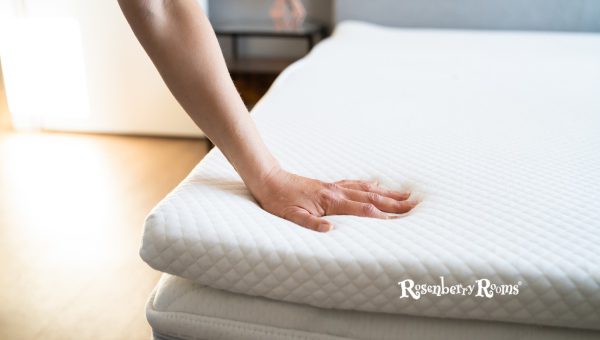 Absolutely, non-memory foam mattresses are typically a better choice if you aim to avoid fiberglass. Many memory foam mattresses utilize fiberglass as a part of their fire barrier layer under the cover. Exposing this can result in numerous health issues.
Non-memory foam mattresses generally employ safer materials such as wool or special forms of fabric like Kevlar for the fire retardant layer. This way, these mattresses avoid the potential hazards posed by fiberglass.
5 Best Mattress Without Memory Foam
Asleep on a cloud without a speck of memory foam involved – that's what the Organica by Amerisleep promises.
This carefully designed mattress might have the answer to your better-sleep quest. Now, let's dive constructively into its major attributes and affordability.
Organica by Amerisleep
When traditional meets innovative, you get the Organica mattress. Free from memory foam yet unrivaled in comfort, let this comprehensive guide help you grasp why it's a potential standout in your search for the best non-memory foam mattress.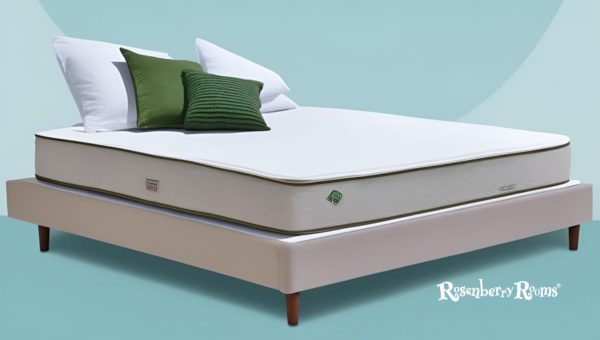 Pricing varies by size:
Twin - $1049
Twin XL - $1099
Full - $1249
Queen - $1299
King - $1599
California King – $1599
Split King – $2348
Structure and Design:
Provides cooling cushioning via 100% Talalay Latex, eliminating overheating issues.
Joma Wool flame barrier ensures sleep safety without resorting to harmful materials like fiberglass.
Encourages motion isolation with its pocketed coil support.
Improved comfort with firm edge support.
Shipping and Warranty Details:
Offers free, no contact shipping.
It provides a 100-night, risk-free sleep trial, allowing you ample time to decide if this bed is right for you.
A hassle-free returns policy further adds convenience for uncertain buyers.
Boasts of a 20-year warranty demonstrating their confidence in product quality and durability.
Prevalently made in America, underscoring its reliability.
Pros
Impeccable pressure relief and cooling
Durable with firm-edge support
20-year long warranty
CONS
Slightly steep price
Hard to move
The Organica by Amerisleep brings exceptional sleep without memory foam, thanks to the smart integration of 100% Talalay Latex and Joma Wool.
The mattress exhibits commendable durability, firm edge support, excellent temperature neutrality, motion isolation, and substantial pressure relief with a slightly plush feel.
Its considerable price tag could be intimidating for some, but remember it's an investment in years of peaceful sleep nights.
It might be somewhat heavy, making its mobility tricky, but that also spells out its quality in terms of material density.
For those seeking different comfort levels or firmness options, this mattress might somewhat restrict you since it comes in only one firmness level.
The Organica mattress is a testament to Amerisleep's commitment to incorporating cutting-edge technology with natural materials for creating a sustainable and comfortable sleep environment.
Also Read: 15 Best Mattress Without Fiberglass To Buy In 2023
New airweave Mattress Advanced
When it comes to mattress shopping, it's easy to get stuck in the memory foam dilemma. This is why we invite you to a different kind of experience with the new Airweave mattress advanced.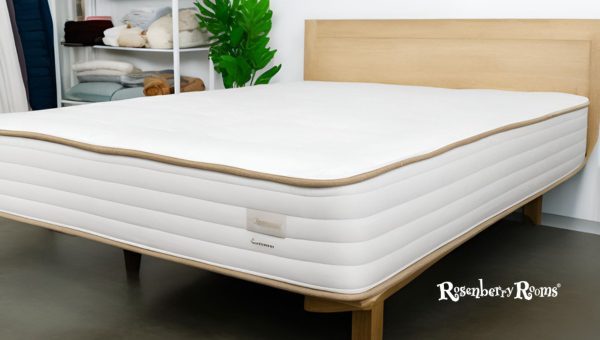 If you're looking for a luxurious sleep haven that redefines comfort, cooling, and durability without the complexity of memory foam, this upscale Japanese brand may excite you.
Pricing Details of New Airweave Mattress Advanced:
Twin - $4,650
Twin XL - $5,020
Full - $5,570
Queen - $6,000
King - $7,060
CAL King - $7,060
The materials that bring this unique mattress to life:
Airfiber core: Polyethylene - 100%
Outer Cover: Polyester - 100%
Inner Cover: Rayon - 70%, Glass Fiber - 30%
Two Soft Layers: Polyester - 100%
Rest easy knowing a 10-year limited warranty protects your investment. The new Airweave mattress advanced is proudly made in Japan, the country known for its meticulous craftsmanship.
Customer-Centric Services:
The unrivaled comfort technology and dual mode make this mattress an excellent option for pairs with different sleep preferences. The cutting-edge cooling tech lets you bid farewell to sweaty, sleepless nights.
Airweave offers a 100-night trial period that grants you ample time to test out and confirm if it's the right fit for you.
With regard to shipping and returns, you'll be surprised at how straightforward their process is – neatly packed and delivered to your doorstep without any inconvenience.
Pros
Unparalleled comfort technology
Long-lasting durability
Impressive 100-night trial
CONS
High price range
Slightly firm feel
Having reviewed every critical aspect of the new Airweave Mattress Advanced, it's evident that this is no ordinary sleeping surface.
It deviates from conventional designs, focusing on providing cooling comfort, durability, and versatility thanks to its unique airfiber composition.
It's also true that premium innovations come with higher price tags – which might not match everyone's budget threshold.
Some may find its firmness level somewhat challenging, especially those who prefer softer alternatives or utter plushness.
Spindle Organic Latex Mattress
Stepping into the world of latex mattresses introduces you to a whole new level of environmental consciousness combined with unmatchable comfort.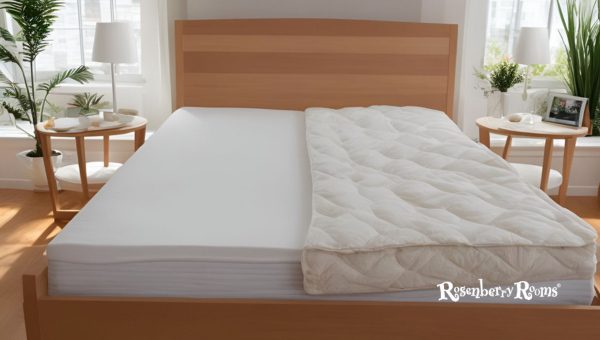 Named by reputable platforms like Sleep Foundation and The Mattress Underground as the "Best Latex Mattress" and "Best Organic Mattress," the Spindle Organic Latex mattress offers an inviting sleep platform—minus the memory foam.
Let's have a look at this nature-friendly product, its price points according to size, its unique features, warranties, and shipping details.
A glance at pricing across sizes:
Twin - $1,049
Twin XL - $1,099
Full - $1,399
Queen - $1,599
King - $1,899
Unique Attributes:
Crafted with 100% organic Dunlop latex, it ensures a hypoallergic and dust-mite-resistant sleeping surface.
Made from renewable resources, it can be disassembled and recycled.
Offers adjustable firmness; you can rearrange the internal layers to suit your needs.
Shipping & Warranty Details:
Comes with a free shipping facility.
It provides a 365-night risk-free trial, letting you truly test out your purchase.
A reassuring 10-year warranty highlights its durability and quality.
The unique 25-year comfort program assures value for money in terms of maintenance.
Pros
Hypoallergenic & eco-friendly
Adjustable firmness levels
Extensive warranty periods
CONS
Higher initial cost
Heavy and difficult to move
In terms of renowned endorsements, this product has been hailed as a top pick by Sleep Foundation, The Mattress Underground, The Sleep Doctor, Tuck, and Naplab.
With a commitment to ethical sourcing and manufacturing procedures, Spindle delivers a mattress that's not only great for you but also kind to the planet. The components are 100% Organic Dunlop Latex derived from renewable resources.
If you're budget-conscious, the upfront cost might seem steep. But factor in the benefits of an organic mattress made from natural latex together with its adjustable firmness.
Allowing you to adapt your bed to your evolving sleep needs – it becomes clear this is more of an investment than just a purchase.
Nolah Natural
The Nolah Natural packs a punch when it comes to sourcing superior comfort from nature-inspired material.
Highly acclaimed by Men's Health as the "Best Mattress 2023" and "Best for Allergies," this product's credentials stretch beyond the stereotypical foam structure. Let's have a closer look at what this mattress can offer you.
Choose the size that fits your needs:
Twin - $974
Twin XL - $1,104
Full - $1,234
Queen - $1,364
King and Cal King – Each at $1,624
Split King and Split Cal King – Each at $2,209
As for the design:
The hole-punched Talalay Latex comfort layer gives you relief while promoting airflow. This helps avoid any sinking sensations associated with memory foam. Talalay latex is proven to provide 33% better relief than synthetic or Dunlop latex.
The HDMax coils work in tandem with your body weight to target high-pressure areas, ensuring ultimate support.
The use of GOTS organic cotton and wool helps maintain the dryness of the mattress by wicking moisture while also adding an extra layer of cushioning for your bones/joints.
This multi-layer hybrid construction is 11 inches thick, making it equal parts durable and plush.
Pros
Exceptional airflow mechanism
Strategic pressure-point relief
Hypoallergenic
CONS
Limited firmness options
Heavy to maneuver
The Nolah Natural stands to be a frontrunner for the best non-memory foam mattress due to its superior support dynamics and natural elements.
It's not just about getting rid of foam; it's all about what you replace it with—this is where Nolah sets itself apart.
With its Tri-Zone coils for targeted support, you no longer have to sacrifice pressure relief for firmness or vice versa. You get the best of both worlds.
The use of breathable, hypoallergenic Talalay latex minimizes allergens and bolsters the bed's cooling effect – essentially setting up a haven for hot sleepers or those who suffer from allergies.
Even with 11" thickness, an unbeatable trifecta of Talalay latex layer, HDMax coils layer, and GOTS organic cotton layer works synchronously to maintain thermal neutrality irrespective of outside temperature fluctuations.
Unlike memory foam mattresses, which conform closely to your body, causing that sinking feeling, Nolah uses latex, which offers more resilience and bounce while relieving pressure points. Now, returning from dreamland won't feel like fighting against quicksand.
Read More: 6 Best Wool Mattress Topper Of 2023 [Price, Sizes & Features]
Saatva Zenhaven Latex Mattress
If you are deeply considering a mattress without memory foam, the Saatva Zenhaven Latex Mattress may be the ideal solution for you.
This mattress checks all the boxes when it comes to comfort, durability, health, safety, and more. Priced from $1,495 for a Twin to $3,790 for a Split King, this non-memory foam mattress is designed with 100% GOLS-certified organic natural latex and an organic cotton cover. Plus, it's suitable for individuals weighing up to 500 pounds.
The pricing range varies depending on the size that best suits your needs:
Twin: $1,495
Twin XL: $1,695
Full: $2,295
Queen: $2,895
King: $3,545
Cal King: $3,545
Split King: $3,790
Moreover:
Free in-room delivery & setup: The Saatva team makes your mattress-installing process hassle-free.
365-night home trial: You get comfort assurance for an entire year - that's peace of mind!
Another helpful thing about this Zenhaven mattress is its lifetime warranty.
Made entirely in the USA using eco-friendly materials:
The core of the bed is constructed from GOLS-certified organic natural latex, which is free from toxic chemicals.
The flame retardant barrier made of certified organic New Zealand wool provides added safety without resorting to hazardous chemical sprays.
The entire package comes wrapped in an organic cotton cover treated with Guardin's nontoxic botanical antimicrobial treatment - goodbye dust mites!
Pros
Eco-friendly materials
Excellent build quality
Superior comfort
CONS
Not for wool allergies person
No specified edge support
The Saatva company offers a full mattress and foundation removal service, making it easy for anyone to transition from their old bed to a new one.
If your goal is to invest in a top-quality mattress that aligns with your health priorities, the Zenhaven Latex Mattress may be the perfect fit. However, the higher price point might be a barrier for some.
Explore More: 10 Best Mattress Toppers for Side Sleepers 2023 [Top Picks]
FAQs about the best mattress without memory foam
What's the best type of mattress to buy if I don't want a memory foam variant?
The best type of mattress for you will depend on your sleep preferences, but overall, hybrid, latex, and innerspring mattresses are great alternatives to memory foam.
Why might someone choose a mattress without memory foam?
Some people prefer non-memory foam mattresses because they provide better temperature regulation, offer more bounce, and avoid chemicals or materials they may be sensitive to, like fiberglass.
Are non-memory foam mattresses more durable than memory foam ones?
Both types of mattresses have their durability; however, high-quality latex or hybrid mattresses often have an edge over memory foam due to the resilience of their materials.
Can I still experience good pressure relief with a non-memory foam mattress?
Certainly! Mattresses made from latex or featuring individually wrapped coils can offer excellent pressure relief similar to that provided by memory foam.
Are mattresses without memory foam expensive?
The cost varies widely based on the specific type and brand of the mattress. While some non-memory foam mattresses can be pricier (like natural latex), others (like innerspring) tend to be more affordable.
Conclusion
Choosing the best mattress without memory foam is entirely achievable, as numerous excellent alternatives provide comparable levels of comfort and support.
These may range from traditional innerspring mattresses to modern hybrids and latex mattresses. The best fit relies heavily on your unique sleeping habits, health considerations, and preferences.
Remember, a high-quality mattress is an investment in your well-being. Don't shy away from asking questions or trying out different options before making your decision.
Your perfect sleep could very well be resting on the best mattress you've ever considered before!