If you're considering a major purchase, such as a Sleep Number bed, timing can play an essential role in scoring the best deal.
It's natural to want value for your money, especially when investing in something as crucial to your health and well-being as your sleep. But when is the best time to buy a sleep number bed?
Deciphering when to buy can sometimes feel like unlocking a secret code, but it doesn't have to be that difficult!
In this blog, we'll share some tips on just that - how you could potentially save hundreds of dollars by choosing the right time of year or even waiting for certain sales events throughout the year. So read on; your comfortable and cost-effective night's sleep might be closer than you think.
What is a Sleep Number Bed?
A Sleep Number Bed is a type of adjustable mattress developed by Select Comfort, an American manufacturer. This bed allows users to adjust the mattress's firmness according to their comfort preference, which is known as their 'Sleep Number.'
The Sleep Number scale ranges from 0 to 100, with a higher number offering greater firmness. Equipped with advanced technology, Sleep Number beds can even adjust each side of the bed separately, providing individual comfort for couples sharing the same bed.
Other premium models come with additional features like foot warming and responsive air technology that automatically adjusts firmness as you move around in your sleep.
Also Read About 10 Best Rollaway Beds of 2023 [Types, Materials, And Price]
Best Time To Buy A Sleep Number Bed In 2023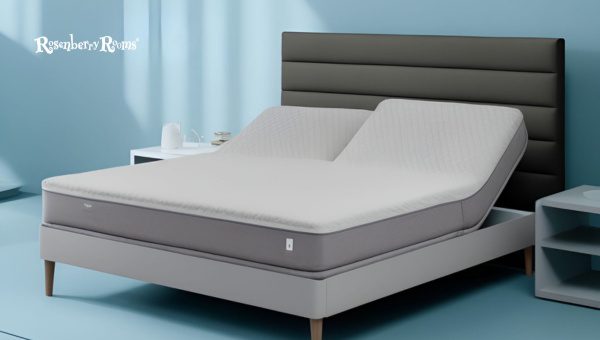 The best time to buy a Sleep Number bed is typically during their biggest sales events of the year. These often occur during major holidays such as Black Friday, Memorial Day, and Labor Day weekends. During these promotional periods, you can expect significant discounts on various models.
Another opportune time is at the end of the year when stores clear out their inventory for new models. However, Sleep Number also offers financing options and ongoing deals throughout the year.
If you're aiming for the absolute best time to grab that top-of-the-line sleep solution, your two primary options fall within the bounds of spring and early summer. Reasons? Let's get right into them.
May: Statistics suggest that May is one of the most reasonable times to buy a Sleep Number bed. Why? Furniture stores anticipate a new stock arrival around June – which forms part of their annual selling cycle – leaving them eager to clear out "older" models. This often results in considerable markdowns and unbeatable deals. Additionally, Memorial Day falls towards the end of May, another occasion when Sleep Number hosts impressive sales.
June: While not as prime as May, June still holds potential for attractive deals. Stores are generally teeming with new inventory by this point - giving you a wider selection - while also still keen on moving lingering stock from previous months.
Keep your eyes peeled during these months; you might land your dream bed at a dream price! Remember, though, these timings can vary slightly year by year based on specific store policies and market trends.
Is Sleep Number ever offered at a discounted price?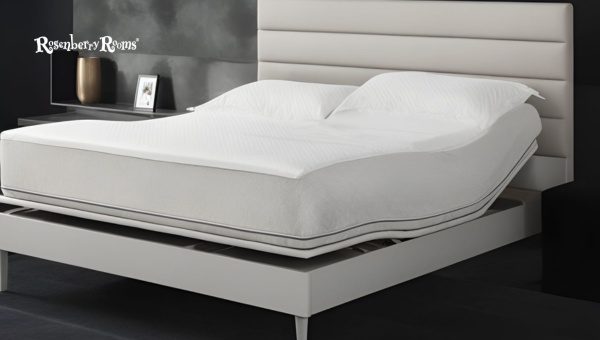 If buying a Sleep Number bed during specific months is not feasible for you, don't worry! Even outside the typical discount seasons of spring and early summer, there are plenty of opportunities to land your dream bed at a fraction of the cost.
Many significant sales events occur throughout the year when Sleep Number offers attractive discounts on their line-up.
Independence Day 4th of July (United States)
As we all know, Independence Day is one of the most important national holidays in the United States. Besides taking a day off work, enjoying delicious barbecues, and watching enchanting fireworks displays, it's also an excellent time to invest in your comfort and health.
Retailers often have special 4th of July offerings, and Sleep Number is no exception. Over recent years, they've been known to offer significant discounts around this holiday. It's absolutely worth marking the date on your calendar and keeping an eye on their promotions as Independence Day nears.
Such sales can provide hefty savings and make owning a comfortable Sleep Number bed more affordable than you would generally expect.
Christmas
Christmas is considered one of the top shopping seasons worldwide - showcasing deals that are hard to resist for shoppers with all kinds of interests.
As you prepare for the holiday season, keep in mind that investing in good sleep could be one priceless gift for yourself or your loved ones!
Sleep Number beds have been commonly found to go on sale during this season. That festive period towards the end of December can be just as thrilling as unwrapping gifts under twinkling lights.
Imagine setting up your new Sleep Number bed after all the turkey's been eaten and cheers have been shared - it might just be what you need after bustling through year-end festivities!
New Year's Day
The month of January is often associated with fresh beginnings and New Year resolutions. Why not add getting luxurious, restful sleep to your list? Start the year off right by investing in a Sleep Number bed! This brand isn't shy about rolling out exciting discounts to celebrate a new year.
On New Year's Day, you might find opportunities for significant savings on your dream bed. Retailers traditionally offer huge sales during this time as part of their clearance initiatives, making it an excellent time to purchase your Sleep Number bed.
As you count down to midnight and watch the fireworks sparkle into the New Year's sky, remember to check out the exciting Sleep Number offers that might be coming your way!
Memorial Day Sale
If you missed sales opportunities earlier in the year or could not make up your mind yet about which model suits you best from the wide range of Sleep Number beds, here comes another chance!
Memorial Day— celebrated on the last Monday in May— always brings large-scale sales events throughout different merchandise categories, and mattress retailers are naturally no exception.
Sleep Number often presents customers with some fabulous Memorial Day offers each year. Historically, these have included hundreds of dollars off on select models or even complementary premium delivery and setup services.
Labor Day
Ah, Labor Day! That last hurrah of summer and a chance to celebrate American workers. Can you think of needing anything more than a restful sleep after all that hard work? Guess what? Sleep Number thinks so, too!
This holiday, which falls on the first Monday in September, is widely recognized as a popular time for retailers to cut prices and attract customers - just in time for autumn's arrival.
In previous years, Sleep Number has been known to offer significant discounts during their Labor Day sale.
So, while you're enjoying that end-of-summer vibe, remember to check out Sleep Number's offers - it could be the perfect day to secure your dream bed at an affordable price!
Cyber Monday
If braving the Black Friday frenzy isn't quite your thing, then Cyber Monday could be your key to scoring a great deal on a Sleep Number bed. Traditionally, Cyber Monday falls on the Monday following Thanksgiving weekend; this event focuses predominantly online.
The internet is buzzing with deals come Cyber Monday – it's touted as one of the biggest online shopping days of the year! Historically, Sleep Number has joined this e-commerce extravaganza with its range of discounts and special sales for online shoppers.
This can be an advantageous time to invest in their technologically advanced sleep solutions – right from the comfort of your own home!
Amazon Prime Day
Scheduled typically in June or July, Amazon Prime Day is a yearly event exclusive to Amazon Prime members. Featuring significant sales across a broad spectrum of items, Sleep Number beds have been known to make appearances here as well.
Though it's important to note that the deals for Sleep Number beds may vary since they're usually sold directly through the manufacturer, hunting around during Prime Day could still save you some bucks. It's definitely an event worthy of your attention if you're already subscribed to Amazon Prime.
Overstock Sales
Overstock sales predominantly occur when retailers need space for new inventory and are eager to clear out existing stock.
These sales can happen periodically throughout the year without any specific schedule. Hence, keeping a tab on furniture stores and the official Sleep Number website would be beneficial.
You could potentially find quality Sleep Number beds listed at considerably reduced prices during these off-peak clearance events.
Black Friday
Traditionally following Thanksgiving Day, Black Friday kicks off the Christmas shopping season with a bang! Renowned for offering some of the year's most massive discounts, this is not an occasion any savvy shopper would willingly miss.
While Black Friday is commonly associated with tech gadgets and appliances, companies like Sleep Number also participate in this eventful day. They tend to feature generous discounts on their range of beds—think about sleeping on your dream bed after recovering from all that shopping madness!
Be prepared, though; it can become quite competitive as countless others also look forward to Black Friday with keen anticipation.
Explore More: Futon Mattress Size Guide 2023
What Is The average price of Sleep Number Beds?
Sleep Number Beds come in a wide range of prices, starting from around $ 1,000 and can go up to $9,999. These varying costs are attributed to the different models, sizes, and additional features the beds offer.
Simpler models like the Sleep Number 360 c2 Smart Bed can be near the lower end of the price range. In contrast, premium models with advanced features like foot warming and responsive air technology - such as the Sleep Number 360 i10 Smart Bed - can be on the higher end.
It's important to note that these prices often don't include a base, which is an additional cost. Some customers prefer adjustable bases for added comfort, which can increase the overall cost.
While individual prices depend on specific choices, when considering all options and costs together, the average price comes out to be approximately $3,571.
Sleep Number Bed: Store or Online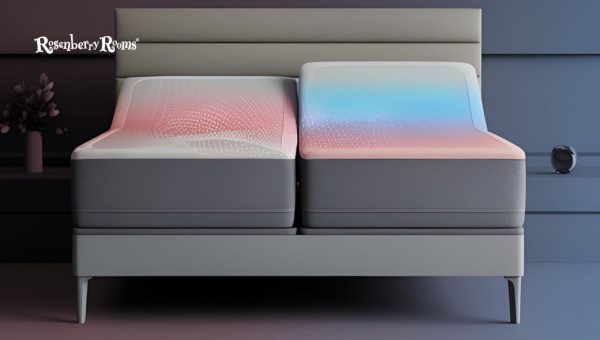 When you decide to purchase a Sleep Number bed, you're confronted with an important choice: should I buy in-store or online? It's not a petty decision by any means, as each avenue comes with its perks and drawbacks.
With such an investment on the line, it's critical to understand which buying method best suits your needs and provides the most benefit. Let's explore both options.
Store
Heading into a physical Sleep Number store allows you unprecedented access to touch and feel different bed models before you commit to a purchase. According to Forbes, 91% of Americans (nearly 300 million people) still prefer purchasing at brick-and-mortar stores. Now, why would that be?
By visiting the store in person, you can ask sales associates pressing questions in real time to clear your doubts about the functionality, comfort levels, and longevity of the bed.
Assessing the bed first-hand allows you to gauge whether it aligns with your specific sleep preferences. Testing out the mattress gives instant feedback on factors like firmness levels and heat regulation - crucial considerations that could make or break your sleep quality.
In-store purchases also enable instant gratification; there's usually no waiting period for delivery if stock is available. Plus, discussions with in-person sales associates might even open opportunities for extra discounts that weren't previously advertised.
Online
In contrast, choosing the online route for buying your Sleep Number bed introduces convenience like none other. About 79% of U.S. consumers shop online, as per Pew Research.
You can research different models at leisure from your home's comfort without having to travel or deal with the pressure from salespeople often experienced in physical stores.
While product descriptions can't replace physical trials in terms of accurately communicating the texture or comfortability of mattresses, good e-commerce sites effectively utilize customer reviews and detailed listings – which give valuable insights - significantly bridging this gap.
And here's the best part: online markets are notorious for hosting exclusive sale events, astounding flash deals, and promotional offers, giving you a shot at some hefty savings. Plus, online stores never close; you can shop at your convenience without worrying about rushing in during business hours!
Is Sleep Number the Right Fit for You?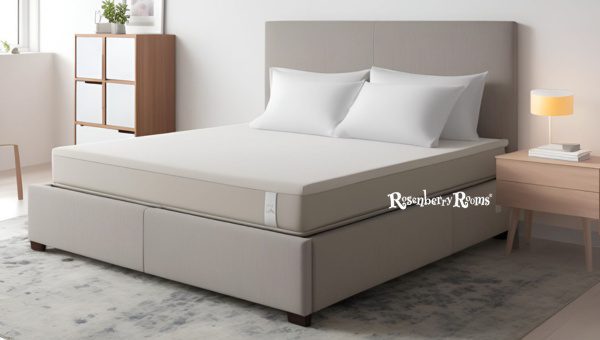 The Sleep Number bed could be the right fit for you for several reasons. It offers a 100-night trial period. This allows you to try the bed in the comfort of your home and see if it meets your specific sleeping needs and preferences before fully committing to the purchase.
The Sleep Number bed comes with a 15-year warranty, providing a long-term assurance of quality and performance and offering peace of mind for your investment.
One of the standout features of a Sleep Number bed is its beneficial impact on pressure point relief. The adjustable firmness feature enables you to customize the bed to your comfort level, reducing pressure on key points such as hips, shoulders, and back. This makes Sleep Number beds especially advantageous for individuals with chronic pain or discomfort.
Read More: Futon Vs Sofa Beds 2023 [Is It OK To Sleep On A Futon?]
FAQs about the best time to buy a sleep number bed
Do Sleep Number beds ever go on sale?
Yes, Sleep Number beds often go on sale during various events such as Memorial Day, Labor Day, and Black Friday.
Can I expect discounts on Sleep Number beds during the holiday season?
Absolutely! Christmas sales and New Year promotions often offer significant discounts on Sleep Number beds.
Is spring a good time to buy a Sleep Number bed?
Yes, May is historically one of the best months to buy a Sleep Number bed due to upcoming inventory changes in stores.
Is it cheaper to purchase a Sleep Number bed online or in-store?
The prices are generally similar whether you shop online or in-store, but online platforms may have exclusive deals or added convenience.
Does the company offer trials or warranties of their sleep number beds specifically during sales periods?
Yes, despite discounts during sales, Sleep Number maintains its 100-night trial period and 15-year warranty on its beds.
Conclusion
Investing in your sleep quality with a Sleep Number bed doesn't have to break the bank with a little planning and observance of key sale events.
You can nab your dream bed at a deal that sings comfort to both you and your wallet! Whether it's during the freshest spring of May or the festive season, never shirk the chance to capitalize on a good deal.
Remember, though - don't rush into buying the first deal you see. It's valuable to survey several options before deciding; after all, your ultimate goal is restful nights and refreshing mornings!