Ready to give your interior a stylish new hue? Hold tight because you're about to discover the fabulous world of Benjamin Moore London Fog 1541.
With its timeless appeal and soft subtlety, this shade transcends generations and graces many a home with its warming presence.
Whether you're a rookie decorator needing advice or a seasoned house flipper seeking fresh inspiration, this Benjamin Moore London Fog 1541 color review is something you don't want to miss.
This isn't just any color; it's a masterstroke of neutral brilliance that will effortlessly enhance your living space. Imagine surrounded by an elegant shade that elicits comfort and tranquility while exemplifying a modern vibe.
If you're hunting for that perfect finish for your walls, this could be the game-changer you've been waiting for. The transformative power of Benjamin Moore London Fog 1541 has set it apart from typical grays in the marketplace.
What Type Of Paint Color Is London Fog?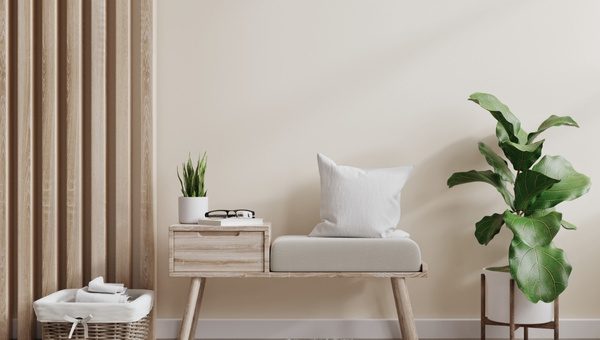 Understanding the type of paint color is essential in deriving its best usage and optimal appeal. Let's unpack the mystery behind Benjamin Moore London Fog 1541.
London Fog can be characterized as a sophisticated blend of grey and beige, also called "greige." It's a versatile neutral shade, falling gracefully between warm and cool palettes. This paints a picture of contemporary finesse — never epically flashy but consistently on-point.
With a refined blend of off-white undertones, it harmonizes beautifully with natural light. This quality makes it an all-purpose choice, proving just as graceful on the exterior as inside your modern kitchen or cozy bedroom.
Classified as a mid-tone color, London Fog has an LRV (Light Reflectance Value) of 59.74, imparting depth and moodiness to your favorite living spaces without overpowering them.
The gentle mirroring capability allows this color to breathe alongside your decor rather than consume the spotlight.
Benjamin Moore London Fog 1541 represents fascinating, understated elegance that transcends temporary trends–a timeless beauty you can cherish for years.
Is London Fog Greige Or Taupe Paint Color?
The quest to classify the true nature of Benjamin Moore London Fog 1541 is intriguing. Given its neutrality, you'd be keen on categorizing it as a "greige" or taupe tone.
Second impressions and a deeper understanding reveal it leans toward a classic greige - perfectly nestled between grey and beige.
Unlike taupe, which typically reflects a browner and warmer essence, greige captures an equilibrium between gray's coolness and beige's warmth.
After observing the complementing hues closely, you'll notice London Fog oozes warm undertones with an agreeable hint of gray that sits subtly in the background - hallmark traits of a bona fide greige.
Are you embarking on an interior journey that calls for harmony, versatility, and elegance? Good news: You've found your color companion in Benjamin Moore London Fog 1541.
Also Read About Benjamin Moore Gray 2121-10 [Latest Paint Color Review 2023]
The Key Things Of London Fog 1541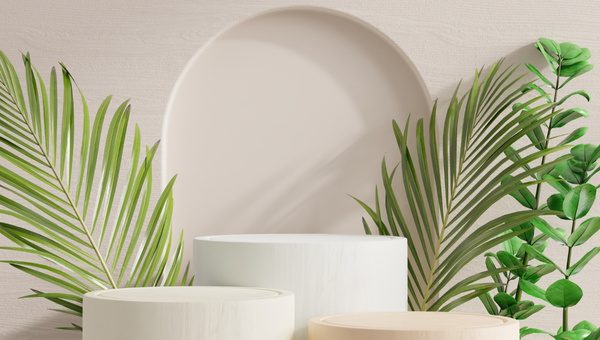 Benjamin Moore's London Fog 1541 is more than just a dash of paint— it's a blend of understated elegance, tranquility, and modernity that adds a touch of finesse to your decor. Let's investigate the details of this popular hue's undertones and LRV.
The Undertones
London Fog draws its unique appeal from the perfect balance between beige and gray. This indie breed, also known as 'greige,' exudes exquisite charm. Here is some crucial information about its undertones:
The primary undertone lies in the warm beige spectrum, making it a welcoming choice for any room.
It also has subtle gray hues as secondary undertones, contributing to its modern aesthetic appeal.
Unlike some cooler grays, London Fog has no overt green or blue hints when viewed under different light conditions.
The interplay between these undertones makes this color versatile for harmonizing with various styles, seasons, and light settings.
The LRV
Light Reflectance Value (LRV) charts how much light a color reflects, which is crucial in determining how it eventually appears on your walls.
Benjamin Moore London Fog 1541 has an LRV rating of 59.74.
This value categorizes it as a mid-tone color that can add depth without overpowering the room.
A higher LRV means more reflected light while ensuring spaces appear larger and brighter, working magically in petite rooms or areas with limited lighting.
Together with its unique harmony of tonalities, this moderately high LRV rating makes London Fog an adaptable choice that can highlight architectural features in your home while adding warmth and depth to your overall decor theme.
With this comprehensive insight into Benjamin Moore's 'London Fog' undertones and LRV, you're one step closer to creating spectacularly stylish spaces.
Is London Fog Warm or Cool Paint Color?
Have you found yourself stuck in the age-old dilemma of deciphering whether a particular color is cool or warm? Rest assured, we're here to break it down for you.
London Fog is essentially considered a warm paint color due to its beige solid undertones, but its brilliance lies in its ability to exude a soothing and contemporary gray coolness. Assuming this balance, it is often called a greige - combining the best of both worlds!
The unique blend of warmth and neutrality makes London Fog a harmonious match for various design aesthetics and wall accents without leading toward an overwhelming heat or cold push.
Can You Use London Fog for the Interior?
Absolutely! London Fog is incredibly versatile – from your stately living room walls to quaint bedroom spaces. It's an excellent choice to sidestep stark whites or beiges.
With an LRV that reflects an ample amount of light, it makes space feel expansive by highlighting architectural details excellently.
Its richness adds subtle drama while maintaining an easygoing elegance that soothes the eyes and uplifts the mood.
It especially works wonders on kitchen cabinets paired with white subway tiles or marble countertops for a subtle yet significant impact or in cozy bedrooms where the morning light can accentuate its warmth. Indeed, Benjamin Moore's London Fog 1541 should make your shortlist for all interior painting plans.
Is London Fog Suitable For Exterior?
While often celebrated as an interior show-stopper, don't discount Benjamin Moore's London Fog for your home's exterior surface! This mid-toned greige manifests versatility extended beyond those indoor walls.
Whether striving for a modern farmhouse appeal with white trimmings or stately elegance with black-shutter detailing, London Fog provides a sophisticated canvas upon which different architectural styles can shine.
Its warm hue beautifully receives sunlight without fading into insignificance under overcast skies – making it reliable throughout different seasons.
With the charm to enhance curb appeal while complementing surrounding landscapes subtly, let Benjamin Moore London fog 1541 transform your house into your dream home.
Trim Colors with London Fog
Adding the perfect trim color to accompany your Benjamin Moore London fog-painted walls can elevate the elegance of your space. Below, we review three popular trim choices.
Sherwin Williams Pure White SW 7005
Sherwin Williams Pure White SW 7005 is a bright, clean tone that pairs seamlessly with the greige-tinted bliss of London Fog.
This pure white shade stands out against the warm undertones of London Fog, providing a brilliant contrast that draws attention to detailing and augments visual interest in any room.
Benjamin Moore Chantilly Lace OC-65
Another white option that's crisp and creamy is Benjamin Moore's Chantilly Lace OC-65. This paint color balances cool and warm tones, making it an excellent choice to be paired up with London Fog.
If you're looking for a subtle, sophisticated look that's not too stark or washed out, Chantilly Lace will delightfully surprise you.
Benjamin Moore White Dove OC 17
Benjamin Moore White Dove OC 17 stands out due to its slight hint of off-white creaminess that pairs harmoniously with London Fog.
This color relationship combines a calming balance of softness and drama, ensuring your space resonates with warmth without overpowering neutrality.
Consider the amount of natural light in your room when choosing your perfect trim colors, as it significantly influences how these contrastive hues perform together.
Read More About: Benjamin Moore Trout Gray 2124-20 [Paint Color Review 2023]
Similar Colors of London Fog: Exploring Your Options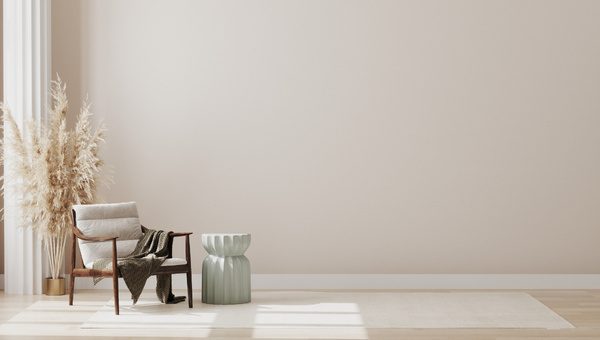 While London Fog undoubtedly has a lot to offer, its charm might not resonate with everyone. Perhaps you're seeking something a tad different, but I love the overall vibe of this color. No worries—we've got you covered! Let's explore similar colors in the vast palette universe.
Sherwin Williams Popular Gray SW 6071
A close contender of London Fog would have to be Sherwin Williams Popular Gray SW 6071. This splendid hue isn't just popular by name.
It carries slightly warmer pinkish undertones than London Fog, making it an exciting yet versatile color choice. With an LRV of 61, it leans somewhat lighter and brighter than London Fog, maintaining a casual sophistication for any space.
Sherwin Williams Agreeable Gray SW 7029
Think pure grace and considerable versatility— that sums up Sherwin Williams Agreeable Gray SW 7029. This shade is undeniably one of the most favored greiges, with less beige presence than London fog but a slight lean towards taupe warmth instead. Its LRV stands at 60, comparable in light reflectiveness to YM's London Fog.
Choosing between these similar hues comes down to your specific taste and the room's demands. Be sure to play around with swatches before finalizing your pick—it'll give you greater confidence that the color aligns perfectly with your vision and decor aspirations!
The Importance of Sampling Before Buying the Whole Paint Color
Attempting to transform your space using a new paint color blindfolded is like navigating in the dark, hoping not to bump into anything - it's risky and unwise! Trying a sample before plunging into a full paint can is crucial.
Varying Light Conditions: Lighting plays a crucial role in interpreting paint colors. Different light sources, from natural to artificial, alter how we perceive shades. Sampling allows you to observe color transitions throughout the day.
Existing Decor: A sample helps you visualize how well the new color will gel with your existing decor and furnishings. Stains can dramatically shift when placed near contrasting or complementing shades.
Save Time and Money: Sampling saves you from costly mistakes. If your chosen shade doesn't work as expected when applied on large swaths of wall or exterior, it's far easier and cheaper to rectify with a small sample patch than repainting an entire room.
Sampling isn't just practical advice; it's wisdom! Your time, home, and budget deserve nothing less than precision-based decisions.
So grab that sample pot of Benjamin Moore's London Fog 1541 and put this theory into practice- you'll thank yourself later.
Benjamin Moore London Fog 1541: Different Directions
Understanding the impact of room orientation is essential before selecting a paint color like London Fog. How a color performs throughout the day largely depends on which way your room faces and how much natural light it receives.
It's fascinating to see how different light conditions reveal subtle undertones and hues within one paint color.
North-Facing Rooms
Rooms facing north get less sunlight and can sometimes feel cooler. In these spaces, Benjamin Moore London Fog can bring warmth while maintaining a sophisticated neutrality.
Its greige characteristics will balance out the cooler blue light from these windows, making rooms feel inviting yet balanced.
The creamy-beige undertone can soften the chilliness typically associated with northern light, whereas the gray element retains the elegance.
South-Facing Rooms
Sunlight drenches south-facing rooms for most of the day in a warm, yellow glow that tends to intensify colors.
With its relatively high LRV value, London Fog would project a lighter, warmer appearance under this abundant sunny influence without appearing harsh or saturated - retaining its softly elegant appeal throughout the day.
East-Facing Rooms
East-facing rooms receive lots of morning sunlight that tends to bring out yellow and warm tones in paint colors.
If you're an early riser or desire an exterior that shines at dawn, London Fog is also a viable option for these spaces.
As morning sunlight engulfs this color's subtle charm early in the day, you'll observe the nuanced interplay between its beige warmth and subdued gray tones, magnifying its classy personality.
West-Facing Rooms
West-facing rooms offer intense afternoon sunlight with an even warmer hue than south-facing ones – enhancing colors dramatically as sunset approaches.
London Fog radiates warm neutrality in such conditions and holds ground against such potentially overpowering natural light intensity.
With Benjamin Moore's London Fog in your palette, embrace the painter within–one carefully calculated shade choice at a time.
Should You Use the London Fog Color in the Whole House?
Benjamin Moore's London Fog 1541 is a versatile hue that can gracefully tie together different rooms in your home. However, each space has its unique ambiance and requirements.
Let's explore how this greige color can complement various rooms, enhancing the aesthetic of your entire home.
Living Room
Reinvent your living room into a welcoming oasis with the warm, neutral nature of London Fog. Its subtle depth balances elegance and coziness – providing a backdrop for varied decoration styles while softening harsh architectural elements.
Complement it with earthy tones or vibrant hues to create a dynamic color story, thus resulting in an inviting yet stylish living space.
Bedroom
The soothing character of London Fog makes it an ideal choice for bedroom walls. It effortlessly adds warmth to these intimate spaces while promoting tranquility.
Try pairing it with crisp white linens or complementing pastels to elevate your relaxation zone into a chic retreat.
Kitchen
Your kitchen deserves to be as fashionable as it is functional! Spruce up your kitchen cabinets or walls with London Fog for an effortlessly polished look.
This warm greige contrasts beautifully against stainless steel appliances and plays well with classic wooden finishes, leaving your kitchen feeling inviting and timeless.
Dining Room
Ready to shake up those dinner conversations? Adorning your dining room walls with Benjamin Moore's London Fog introduces an understated sophistication perfect for everyday meals and special occasions. This engaging neutral can enhance hardwood floors, making your dining set pop brilliantly.
Home Office
Striking the right ambiance in your home office is paramount for productivity. Thankfully, the versatility of London Fog offers a calming canvas that minimizes distractions while encouraging focus, fostering a conducive work environment.
Hallway
The hallways might often be overlooked, but they are prime opportunities to make lasting impressions. Using Benjamin Moore's London Fog here can add extensional depth without overpowering adjacent spaces, acting as sophisticated connectors that seamlessly link all rooms together.
Using Benjamin Moore's London Fog 1541 throughout the house has been proven successful due to its versatility and warm neutrality, which coordinates seamlessly with diverse interior themes and natural light scenarios.
Explore More: Benjamin Moore Steel Wool 2121-20 [Paint Color Review 2023]
Is London Fog a Popular Paint Color?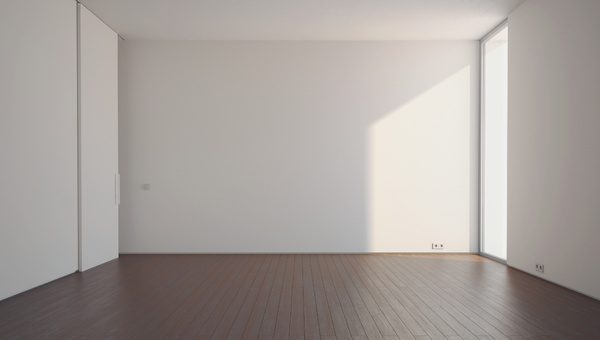 Undeniably, Benjamin Moore London Fog 1541 has cemented its place as a popular paint color. From modern homes to traditional setups, it's loved for its ability to infuse class, depth, and warmth.
Its understated elegance evokes calmness while subtly lifting the space visually. Interior designers and homeowners admire its stunning out-of-the-box blend of gray and beige, often placed in the "greige" category - a trending color scheme creating waves in the design industry.
What gives it an edge is adaptability across diverse home styles, be it cozy bedrooms or sophisticated living spaces.
Hence, for those seeking timeless charm coupled with contemporary flair, London Fog emerges as the go-to choice.
FAQs About London Fog 1541
What rooms work best with London Fog?
Beyond typical living or dining areas, London Fog can work beautifully in bedrooms, kitchens, and even the home office due to its versatile greige shade.
How does natural light impact the appearance of London Fog?
London Fog subtly modifies throughout the day with natural light – appearing cooler during midday sun and transitioning warmer as the day progresses.
What colors pair well with Benjamin Moore's London Fog?
Vibrant teals, soft pinks, and a range of whites complement London Fog splendidly.
Is it advisable to use London Fog in humidity-prone areas like bathrooms?
Yes, It's possible! However, the sheen level should be considered for high moisture areas.
Can London Fog be utilized on hardwood floors?
Absolutely! In particular, it pairs gorgeously with richly stained or naturally finished wood flooring.
Conclusion
In interior design and home renovation, selecting a paint color demands an impeccable blend of eye-popping appeal, versatility, and understated elegance.
Dive into the captivating allure of Benjamin Moore's London Fog 1541 - a transformative greige hue that unquestionably meets those high standards.
Whether planning an interior revamp or boosting your exterior's curb appeal, London Fog subtly intertwines classic beauty with modern aesthetics.
Its unique greige composition brings out the best of beige and gray while not overwhelming any decoration theme – from traditional to contemporary styles.
Choose London Fog for the unregretful glamour, sophistication, and timeless elegance your living spaces deserve.