Reimagining your living space or giving a fresh vibe to your office can be quite an adventure, especially when choosing a paint color.
Today, consider one standout contender that could give your surroundings the bright facelift they deserve. This color review introduces you to Benjamin Moore Super White OC-152.
Embarking on what many like to call the "painting journey" has its hurdles. It's not just about picking the prettiest color on a swatch. It would be best to have something versatile that can endure wear and tear yet stay stunning as time passes.
That's where Benjamin Moore Super White OC-152 steps brightly into the spotlight; providing balance and brilliance in equal measures, it might be your next go-to paint choice.
The Brilliance of Benjamin Moore Super White OC-152
The unique charm of Benjamin Moore Super White OC-152, also known as PM-1, lies in its seemingly effortless ability to create a timeless appeal.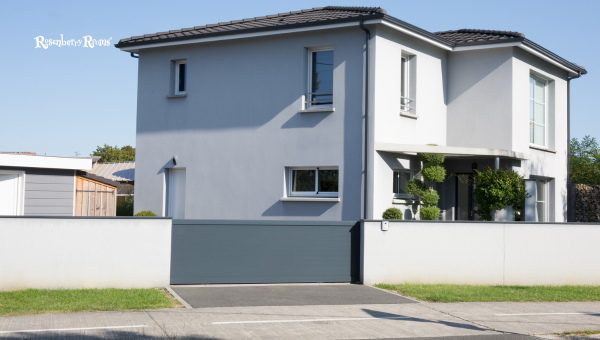 It favorably belongs to Benjamin Moore's Off-White Collection, which presents a classic line of delicate, warm, and refined hues.
Even more intriguing is how flawlessly this mighty white can enliven other colors or serve as a standalone feature color in your interiors or exteriors, cutting across dramatically dark hues or complementing cool and warm undertones.
But before jumping right into applying this paint color around your space, remember to consider elements like natural light availability and flooring finish - all playing important roles in bringing out Super White's brilliance.
A Closer Look at Super White OC-152 Features
Benjamin Moore Super White OC-152 has several appealing attributes worth noting. Bursting with brightness and cleanliness, this color has a superb LRV and a significant cool undertone that deftly combines to provide an exceptional look to any space.
LRV of the Super White OC-152
A paint color's Light Reflectance Value (LRV) is critical before finalizing your choice. The LRV refers to the amount of light reflected by a particular color when painted on surfaces. For Benjamin Moore Super White OC-152, the LRV is 87.36, placing it high on the scale closer to absolute white.
This high LRV value indicates that this color can efficiently reflect abundant light, making any room appear incredibly bright and spacious.
Undertones of the Super White Color
Understanding the undertones of any paint color is necessary as they significantly influence your ultimate paint choice. For Super White OC-152, you may observe a subdued cool undertone where its secret sway lays dormant.
This delicate coolness can subtly accentuate other colors in your surroundings without overwhelming them or casting annoying shadows, which some whites tend to do.
Benjamin Moore's Super White OC-152 is characterized by its luminous reflectiveness (evaluated through its high LRV value) and an understated yet notable cool undertone.
This duo enables it to impart a clean and airy feel while offering an aesthetic sophistication unmatched in many other whites.
Read More: Benjamin Moore Nimbus 1465 [Paint Color Review]
Interior Applications of Benjamin Moore Super White OC-152
Benjamin Moore's Super White OC-152 is not just another paint color - it's an instant remake for your space owing to its remarkable quality of breathing new life into almost any area.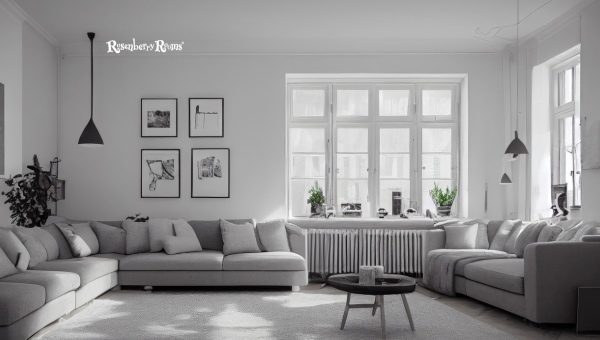 It brings brightness and intrigue wherever applied, providing a crisp backdrop that enhances other colors or makes a style statement.
Ideal Locations for Using Super White in Your Home Interior
Super White OC-152 shines the most when applied to areas that capitalize on its airy demeanor.
Bedrooms: This hue can create a serene and peaceful environment, acting as the perfect canvas for your sanctuary, highlighting your furniture and décor.
Bathrooms: In bathrooms, where cleanliness is key, Super White feels fresh and bright. Plus, it creates beautiful depth when contrasted with tiled walls or colorful vanities.
Hallways: Being highly reflective can amplify the available light in hallways and make them feel more open.
Living Rooms & Kitchens: Here, you host social gatherings and family time; imagine the brilliance magnified by super white walls. The kitchen splendor is enhanced with stainless steel appliances and marble countertops.
Home Office: As many are now working remotely, why not make your home office environment motivating? With Super White OC-152 walls around you, it either invigorates other tasteful elements in the room or instills clarity on its own.
This dazzling white fits anywhere you want openness and clarity. Bonuses - it's easy to touch up and retains little dirt or scuffs. It is undoubtedly worth contemplation when planning an overlay of brightness in your home.
Exterior Uses of Benjamin Moore's Super White OC-152
When considering an exterior paint that delivers chic sophistication coupled with ultimate durability, Benjamin Moore Super White OC-152 tops the list.
Excelling in both visual allure and hardiness, it faithfully safeguards your house while making a strong style statement.
Showcasing Exteriors with the Super White Hue
Super White can accomplish wonders when tastefully applied on exterior house trim. It effortlessly spotlights other colors and architectural design elements by stunningly contrasting against vibrant front doors or siding colors.
This color does not compete for attention but carves cleaner lines and profiles, ultimately adding aesthetic interest.
This white harmonizes with various colors, from window trims to porch ceilings or columns. Bold hues like blues and reds pop more against the backdrop of this neutral white.
On the other hand, earth tones like brown and beige take on an unexpectedly modern look when paired with this crisp white.
When used on fencing or garden paths, Super White OC-152 can offer a welcoming entrance to guests that is bright yet elegantly understated, creating a perfect first impression.
Is Super White Warm or Cool Paint Color?
Super White paint color is considered a slightly cool shade. This means it leans towards the blue end of the color spectrum rather than the red.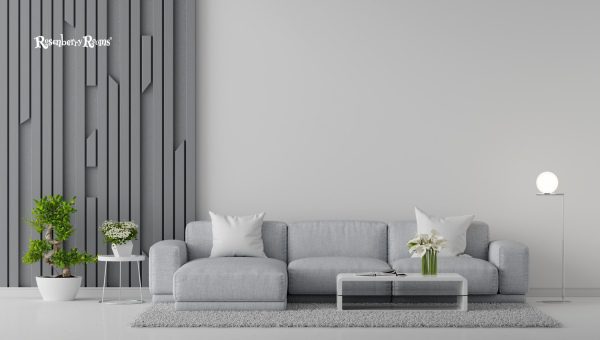 The beauty of Super White lies in its crisp, clean appearance, which offers a stark contrast, making it perfect for highlighting architectural details or pairing with any color scheme.
Despite being a cooler tone, Super White avoids feeling stark or cold due to its slight undertone, maintaining a favorable versatility whether used in natural daylight or artificial lighting.
Its neutrality makes it an ideal choice for any room type, enhancing brightness and creating an illusion of larger spaces.
Explore More: Benjamin Moore Muslin OC-12 [Paint Color Review]
The Significance of Sampling Colors Before Making a Final Choice
Color sampling is a crucial stage in your painting journey, as it can greatly influence your final decision. There are essential reasons why you should consider sampling before making your final selection.
Reasons for Sampling Colors
Visualization: Testing paint samples allows you to visualize how the color will look in different lighting conditions – natural and artificial. It's important to remember that colors can dramatically change under different lights. For example, Super White OC-152 might appear cooler or warmer depending on the light source.
Complementary Assessment: Color samples enable you to see if your chosen paint color complements other items in the room, like furniture, flooring, and décor pieces.
Avoiding Costly Mistakes: Paint can look drastically different on a wall compared to a swatch card because of factors like wall texture and existing layers of paint. By sampling at first, you can sidestep potential costly repaints.
When sampling colors like Super White OC-152, give the paint enough time to dry as its appearance may alter when it dries completely compared to its wet state.
Matching Colors with Super White: Names and Codes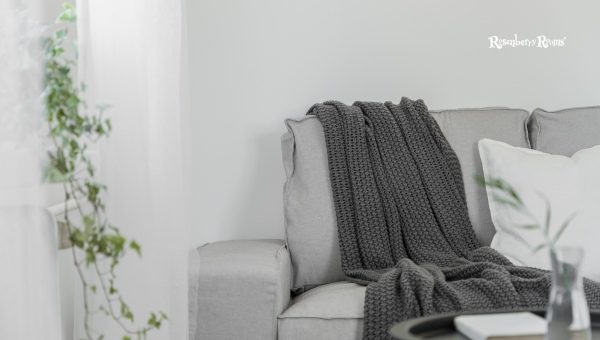 Carefully chosen pairings with Benjamin Moore Super White OC-152 can create stunning effects, regardless of whether you aim for contrast or harmony in your decor. Here are some colors that pair exceedingly well with Super White.
Benjamin Moore Pure White OC-64
Being a part of the Off-White Collection, Benjamin Moore Pure White OC-64 provides a softer touch to your space when paired with the radiant Super White.
With an LRV of 78.94, Pure White paint has subtle warm undertones, providing a serene ambiance in contrast to Super Whites' cool aura.
Benjamin Moore Hale Navy HC-154
Bringing an adventurous twist into play is Benjamin Moore Hale Navy HC-154. This deep shade of blue can create a striking contrast when put up against the crisp backdrop of Super White walls. The marriage between these two hues results in a cool environment that offers depth and intrigue.
Benjamin Moore Horizon OC-53
As part of the Off-White Collection as well, Benjamin Moore Horizon OC-53 presents a soft, light grey with a warm undertone that melds beautifully with the cool brilliance of Super White. This pairing is ideal for those desiring subtlety without compromising on sophistication.
Benjamin Moore Juneau Spring 2041-40
We have Benjamin Moore Juneau Spring 2041-40 from the Color Preview Collection, just what you need for that much-needed splash of color against your pristine Super White canvas. The dynamic spring-green hue goes exceptionally well with super whites' calm demeanor.
Also Read About Benjamin Moore Shaker Beige HC-45 [Paint Color Review]
FAQs About Super White OC-152
What is the Light Reflectance Value (LRV) of Benjamin Moore Super White OC-152?
The LRV of Benjamin Moore Super White OC-152 is 87.36, indicating a high reflectivity rate.
Is Benjamin Moore Super White OC-152 considered a cool or warm paint color?
While neutral in its overall finish, Super White OC-152 leans towards the cooler end of the spectrum.
How does Benjamin Moore's Super White OC-152 work with other colors?
Its cool undertones and high reflectivity make it an excellent companion for muted and vibrant colors.
Where would be the ideal settings to use Super White OC-152?
Its versatility makes it suitable for any room type, from kitchens to bedrooms, even as an exterior color.
Can I pair Hale Navy HC-154 with Benjamin Moore's Super White OC-152?
Absolutely! The deep blue of Hale Navy HC-154 creates a striking contrast against the crispness of Super White.
Conclusion
With its high reflectivity and cool neutrality, Benjamin Moore Super White OC-152 offers unparalleled brightness to your living spaces.
This color's versatile nature makes it an ideal choice for pairing with various hues, enabling you to create contrast and harmony in your decor. Its ability to amplify light makes it excellent for small and large rooms.
Whether you're reimagining your home or workspace, choosing Super White OC-152 could be the fresh start you're looking for. The importance of sampling colors before ensuring the paint matches your design vision perfectly.