Looking to give a fresh spin to your home? Discover the magic a new coat of color can bring with this Benjamin Moore Shaker Beige HC-45 color review.
Giving off an aura of understated elegance, this paint color has gained popularity for its ability to breathe life into any living space.
A home makeover doesn't just mean throwing in some new furnishings and décor items. Often, the subtler elements make the difference - like the hues you choose for your walls. Here's why Benjamin Moore Shaker Beige HC-45 is winning over homeowners nationwide.
The Essence of Benjamin Moore Shaker Beige HC-45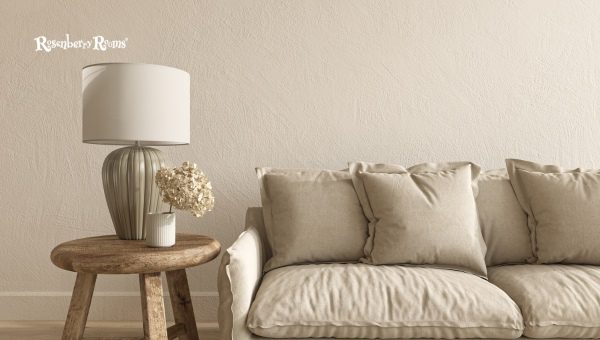 Versatile, classic, and timeless, the Benjamin Moore Shaker Beige HC-45 boasts itself as one of the best neutral colors for your interior. It carries an engaging warmth that can transform any room into a welcoming sanctuary.
The LRV of Shaker Beige HC-45
When it comes to paint colors, it's crucial to understand their Light Reflectance Value (LRV). Consider this number an indicator of how light or dark the paint will appear on your walls.
Shaker Beige has a mid-tone LRV rating of 53.53, which enables it to maintain a warm glow without leaning too heavily into darkness or appearing too overly bright.
Breaking Down the Undertones of Shaker Beige
One aspect that sets the Shaker Beige apart is its unique undertone blend. Most beige hues bear yellow or pink undertones, but not this one.
This shade takes a slightly different route with its gentle mix of taupe and gray undertones. This balanced blend prevents feeling overwhelmed by any specific color temperature.
The subtle gray undertone helps keep warmth in check without taking over completely, while the slight hint of brown grounds the color beautifully.
As a result, you've got yourself a perfectly balanced color that can make any room feel inviting yet expansive at once.
Note that lighting conditions can impact how these undertones play out on your walls - they may seem more pronounced in bright natural light and subdued under artificial lights.
When painting with this shade, consider your space's exposure to natural light – different light interactions can slightly alter the color's appearance throughout the day.
Shaker Beige provides an ideal backdrop for multiple interior styles - from minimalist modern design elements to cozy rustic décor choices.
Exploring the Use of Shaker Beige in Home Interiors
The magic of Benjamin Moore's Shaker Beige HC-45 is that it transcends the lines of style and formality. Its exceptional versatility invites depth and warmth into any living space.
This neutral hue fits harmoniously into a wide range of home design schemes due to its blend of taupe and grey undertones.
Whether leaning towards mid-century modern, Scandinavian simplicity, or rustic farmhouse aesthetics, Shaker Beige seamlessly inserts itself into your preferred interior landscape.
The Warmth or Coolness Factor in Shaker Beige
Despite its classification as a warm neutral, Shaker Beige retains a perfect balance that doesn't skew too far onto the warm spectrum.
Its unique undertone blend ensures it retains an adaptable quality that flexibly complements warm and cool accents in your décor.
The grey undertones counterbalance the inherent warmth, resulting in an all-rounded neutrality rather than an overwhelming warm vibe.
Light availability plays a significant role. With abundant natural light, you'll notice more warmth; artificial light or less sunlight retains more coolness.
Ideal Spaces in Your Home for the Shaker Beige Palette
Shaker Beige thrives across multiple spaces within your home. Its universal appeal lends beautifully to both larger areas and smaller rooms.
Living room: Perfect for giving your living room walls an elegant flair.
Bedrooms: It creates a serene, calming environment favorable for relaxation.
Kitchens: Love cooking? Its adaptability underscores any kitchen style, from contemporary chic to traditional settings.
Hallways: Shaker Beige provides coherence, linking various parts of your home with grace.
Aside from these, it's also well-suited for dining rooms or even bathrooms. It shines when used in personal spaces where comfort meets elegance.
Giving thought to your spaces' specific lighting conditions helps accentuate HC-45's adaptability further. Natural morning light reveals more relaxed attributes while evening artificial lights bring warmth from this versatile color.
Read More About Benjamin Moore Anchor Gray 2126-30 [Paint Color Review 2023]
Assessing Exterior Applications of Benjamin Moore HC-45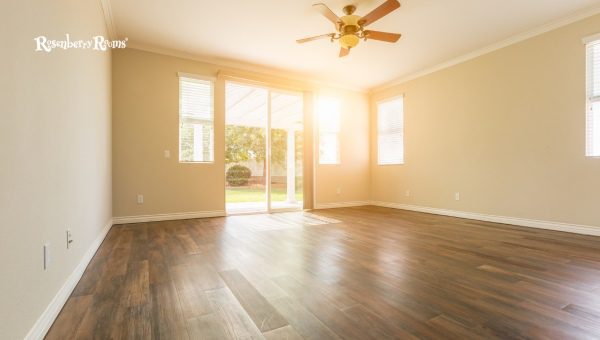 While many homeowners consider Shaker Beige HC-45 for interiors, this adaptable hue can also flawlessly extend to exteriors.
It's one of those rare hues that can make your abode stand out elegantly without being overly flashy or understated.
When considering exterior shades, it's vital to acknowledge the paint's resistance to sun exposure and other weather factors. Luckily, with Benjamin Moore's premium products, durability is a selling point.
Timeless Elegance with Shaker Beige Exteriors
One thing homeowners love about Shaker Beige is its timeless appeal! This shade maintains an enduring charm year-round regardless of the prevailing trends or season.
As an exterior color:
Its warm and neutral tone makes your home inviting.
It is versatile enough to complement various architectural styles - from traditional homes to more modern designs.
Alongside its elegance, Shaker Beige also does a beautiful job of camouflaging any dust build-up on your exteriors, meaning it maintains its clean and fresh appearance longer!
Matching the Outdoors with Shaker Beige
Thinking about your overall outdoor landscape can give you a more unified aesthetic look. An essential tip here: Consider matching Shaker Beige with nature-inspired colors in your landscape.
Try the following combos:
Slate Grey or Cobblestone Path for accenting features like shutters or doors.
Leafy Green hues pair nicely, especially with a well-manicured lawn or garden space.
Wooden finishes also work well alongside the earthy undertones of Shaker beige.
Looking beyond just indoor spaces to include outdoor aesthetics significantly amplifies your home's curb appeal, turning heads in admiration.
Whether you're planning to revamp indoors or outdoors - big spaces or small corners - remember that personal preferences matter most at the end of the day. Make sure that whatever color palette you choose should make you feel right at home.
The Significance of Sampling Paint Before Application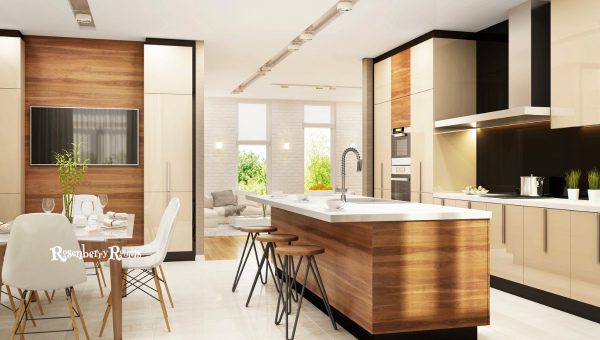 Before leaping into a full-blown paint job, it's always intelligent to sample your chosen color on the wall. This seemingly simple step can save you from unnecessary hassle and potential disappointments.
Smarter Decisions through Paint Samples
A small swatch lets you see how each color can change throughout the day based on lighting conditions. It's also a great way to observe how it assimilates with other home décor elements.
Sampling helps ensure that the undertone blend in Shaker Beige HC-45 - or any other shade- plays well with your space's lighting and décor.
Paint cans can seem slightly different than what ends up on your wall. Testing with samples will let you immediately see the exact tone without committing to an entire wall or room.
Aesthetics and Functionality with Pre-application Sampling
Pre-application sampling empowers you to make informed decisions, contributing to optimal aesthetics and boosting functionality.
Testing with paint samples can reveal if your chosen shade creates the desired ambiance for targeted spaces. For example, cooler hues work better in restful spaces like bedrooms, while warmer tones might be ideal for social areas like living rooms.
Pre-application testing allows you to assess whether high-traffic surfaces might benefit more from specific sheen levels that balance resilience with style.
In short, before embarking on your painting project, sampling can provide invaluable insights, allowing for intelligent decision-making that caters to aesthetics and functionality.
Take full advantage of this step in your paint selection process to optimize the value of impeccable shades, such as Benjamin Moore's Shaker Beige HC-45.
Trim Colors to Complement your Shaker Beige Walls
Choosing trim colors for your Shaker Beige walls is about the aesthetics you desire and the visual experience you want to evoke.
The right choice can amplify your wall colors, adding depth and dimension while creating seamless continuity in your space.
Top Picks for Accentuating Your Walls with Trim Colors
Selecting trim colors isn't a one-size-fits-all process; it's about what resonates with your style and home ambiance.
So experiment confidently using this guide and watch as subtle nuances in your choice of trim color bring extraordinary refinement to your living spaces.
Also Read About Benjamin Moore Cedar Key 982 / OC-16 [Warm Or Cool: Review]
Finding Similar Shades to Shaker Beige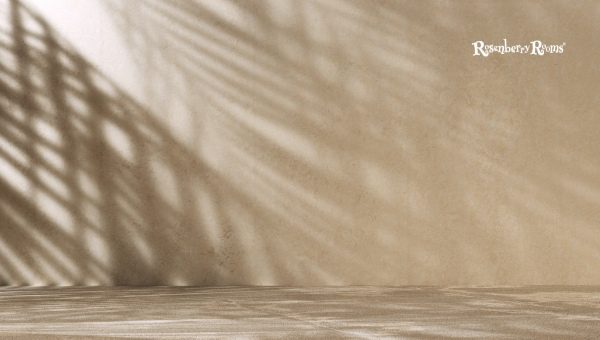 There's always room to explore for those hunting for a particular look. If you love Benjamin Moore's Shaker Beige HC-45 but are curious to see how comparable shades stack up against it, this section offers insight into trending tones in the same range.
Bennington Gray HC-82: A slightly darker but related choice, Bennington Gray is still within the neutral category. Its earthy undertones offer an appealing twist complementary to wood and stone finishes.
Grant Beige HC-83: Grant Beige is another contender that looks similar yet distinct from Shaker Beige. It leans more grey with greenish undertones while keeping its place in the neutral family.
Pashmina AF-100: If you're seeking a similar mix of warm and excellent attributes, Pashmina AF-100 brings forth such balance, too. Essentially beige, but with a pinch of grey and green thrown in, this choice is a delightful alternative.
Remember that colors you view online may deviate from their shades due to screen resolution differences. Obtaining actual paint samples before making your final decision could be game-changing in capturing your desired aesthetics fully.
FAQs About Shaker Beige HC-45
Is Benjamin Moore Shaker Beige HC-45 a warm or cool color?
Shaker Beige is a warm neutral, but it's taupe and gray undertones balance this, making it adaptable to warm and cool accents.
What are some popular complementary colors to Shaker Beige HC-45?
Complementary colors to Shaker Beige include soft blues, earthy greens, burgundy reds, and rich browns.
How does the lighting affect the look of Shaker Beige on walls?
Under natural light, Shaker Beige tends to show off more warmth, while it leans more toward its cooler tones under artificial or subdued light.
What's the Light Reflectance Value (LRV) of Benjamin Moore's Shaker Beige HC-45?
The LRV of Shaker Beige is 53.53, which means it sits pretty squarely in the mid-tone range.
Which rooms work best with Benjamin Moore's Shaker Beige HC-45?
Shaker Beige is highly versatile; popular choices for application include living rooms, bedrooms, kitchens, dining rooms, and hallways.
Conclusion
From all we've discussed, it's easy to see why Benjamin Moore's Shaker Beige HC-45 has gained such broad appreciation among homeowners.
The balance it achieves with its warm and cool undertones means it can complement any interior design style.
Whether you're embarking on a full-scale home renovation or looking for a paint shade to refresh the vibe of your home, you can't go wrong with Shaker Beige.
It offers versatility, enriches aesthetics, and harmonizes effortlessly with various décor choices. So explore the transformative design potential of Shaker Beige HC-45 for your space today!