The world of interior design is ever-evolving, marked by trends that come and go faster than you can blink. In this Benjamin Moore October Mist 1495 color review, we're venturing into paint hues that have withstood the test of time.
It introduces the steadfast charm and understated elegance of October Mist - a color that truly captures the essence of sophistication.
Have you ever walked through a forest in autumn just as the morning fog begins to lift? October Mist embodies that serene landscape within your living spaces - captivating, calming, and timeless.
Stepping away from transient fads and design gimmicks, this classic hue has consistently been a favorite among homeowners throughout America for its versatility and style. So, keep reading if you plan to repaint your home or look for new design inspiration.
The Essence of Benjamin Moore October Mist 1495
When contemplating Benjamin Moore October Mist 1495, often called CC-550, think about the serene tranquility of an early morning fog hovering above a tranquil forest.
This unique paint color offers more depth and interest compared to traditional greens. Its soft, muted tone brings freshness to your decor while maintaining timeless elegance.
Rather than being overtly green, this color blends seamlessly with varying undertones, creating layers of visual interest.
Brilliantly adaptable, October Mist continues to be a beloved choice in chromatic home design for its versatility and quiet charm.
The Luminance: LRV of October Mist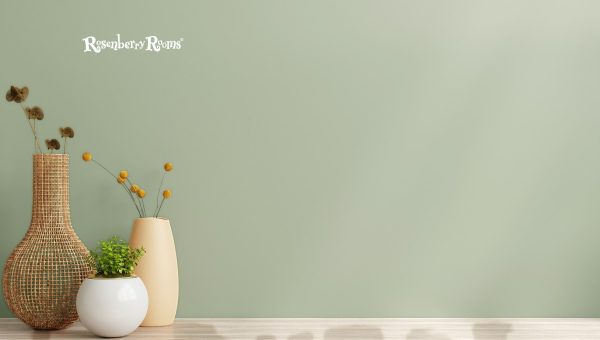 The LRV October Mist 1495 is 46.54. The PRV ranges from 0 to 100, indicating how much light a paint color reflects. A PRV of 46.54 means the October Mist color reflects almost half of its light.
This also suggests that October Mist is a mid-toned color - not too dark and not too light- making it a versatile color choice for many rooms or environments, blending well with various other colors and furnishings for diversity in home design aesthetics.
Depicting Undertones in October Mist
Benjamin Moore's October Mist 1495 has subtle yellow undertones. This might not be immediately apparent, but the soft yellow undertones give this color unique warmth and depth.
Yellow undertones are excellent at making the overall hue of the paint seem warmer and more inviting. The October Mist hue, therefore, can impart a comforting and cozy ambiance, making it an ideal choice for living rooms, bedrooms, and other spaces where relaxation is key.
These yellow undertones also work well with various décor styles and other color schemes, encouraging creative flexibility in your space's design.
Read More: Benjamin Moore Gentle Cream OC-96 [Paint Color Review]
Warm or Cool: Identifying Color Temperature of October Mist
Benjamin Moore October Mist 1495 is considered a warm green color. Although it falls within the green family, its tone comes from integrating yellow undertones, lending warmth to the hue.
This creates a soothing and cozy effect, making spaces feel more inviting. The warm characteristic of this color makes it an exceptional choice for living spaces or bedrooms where comfort is prioritized.
As a warm green, October Mist 1495 pairs well with earthy tones and compliments many other colors and styles in a home's decor scheme. It offers homeowners substantial versatility in planning their interior designs.
Effectiveness Inside the Home: Interior Use
One of the strongest selling points of Benjamin Moore's October Mist is its impressive versatility within the home. Its earthy undertones beautifully complement various room styles, creating a distinctive yet inviting stage for your interior decor.
Bedroom: Imagine snuggling up in a room with walls bathed in tranquil hues of October Mist. It shines brilliantly in bedrooms, instilling a calm, serene ambiance that escorts you toward tranquil slumber every night.
Bathroom: Bathrooms are a prime location where this dynamic color adds new life and depth. Paired with crisp white trim and fixtures, it breathes tranquility into your morning routine.
Dining Room: Create an intimate, warm setting by introducing October Mist into your dining area. It sets the perfect tone for countless dinners and memorable conversations.
Living Room: Enhance the soothing liveliness your living spaces need by using October Mist on walls or accent pieces. The calming aura it produces will elevate sophistication within your gatherings.
Kitchen: For those seeking to reimagine their kitchen, applying this gentle green hue will add a soft, warming touch - making the heart of your home more inviting than ever.
As you now comprehend, October Mist 1495 expands beyond mere walls - it complements every space extraordinarily, making it a top choice amongst home decorators nationwide.
Durability Beyond the Walls: Exterior Use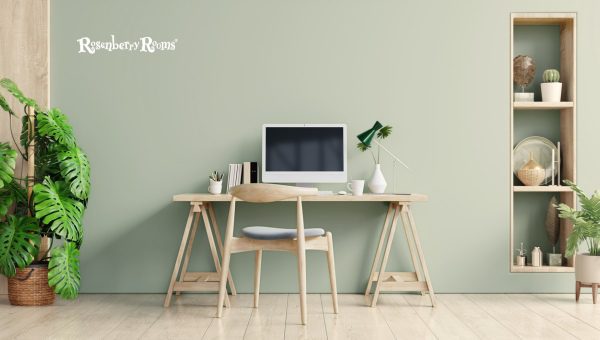 We often limit our vision to interiors when we think of home paint colors. But what about the exterior that makes our abodes captivating at first sight?
Did you know your chosen paint color can create an external environment that complements your architectural design and the landscape surrounding it? It's safe to say Benjamin Moore's October Mist is as effective outside as it is inside.
Outdoor Furniture: October Mist accentuates the beauty of your patio or backyard furniture, bringing a classy yet relaxed atmosphere to your outdoor living space.
Accent Walls: Peel away from neutral and safe choices and step onto a scene of sophistication with October Mist on your exterior accent walls for a hint of natural aesthetics.
Trim: Adding October Mist on trim details against crisp white or cream exteriors offers an understated elegance that pops without being overly dramatic.
Front Door: Make every entrance memorable by dressing your front door in this shade. It invites everyone into your domicile with grace and subtle cheer.
Decking up furniture or embellishing foundational accents, this color enhances curb appeal while ensuring longevity even under varied environmental conditions.
So, next time you contemplate an exterior remodeling project, remember to consider October Mist for its charm and resilience.
Sampling Perks: Reasons Behind Necessary Sampling
When choosing the right paint for your home, it's essential to sample before fully committing. It becomes vital with hues like October Mist, where various conditions can subtly affect its final appearance.
Sampling allows you to observe how the color responds to different lighting conditions, furniture fabrics, and room layouts.
It can help you envision how your chosen paint works across different walls and angles. Therefore, investing some time and money in sampling can save you from unnecessary expenses.
Explore More: Benjamin Moore Manchester Tan HC-81 [Paint Color Review]
Complementary Decisions: Choosing Trim Colors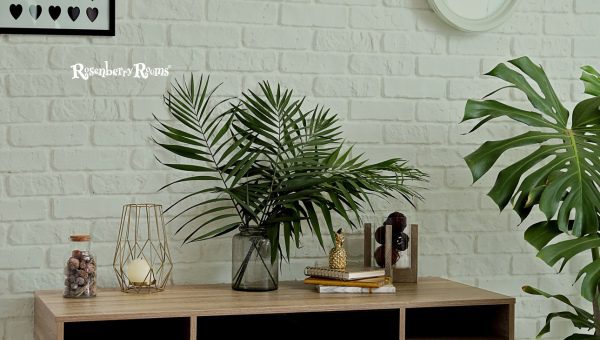 Choosing the perfect trim color is essential in accentuating the main wall color, acting as an elegant frame that ties your decor together. When working with Benjamin Moore's October Mist 1495, several trim color options can beautifully highlight this muted green shade:
Your trim color should match your walls and other elements within the space, like furniture or flooring, for dialogue and integrity within your design.
Twins in Shade: Identifying Similar Colors
When you're considering October Mist 1495, it can also be beneficial to explore closely related hues. While each shade has its unique charm, they may inspire you to find the perfect fit within your home's design statement.
These colors are sisters rather than twins to October Mist - bringing their unique visual aesthetics while living harmoniously within the same color family.
Directions and Impact on Shade: Effect of Lighting Cardinal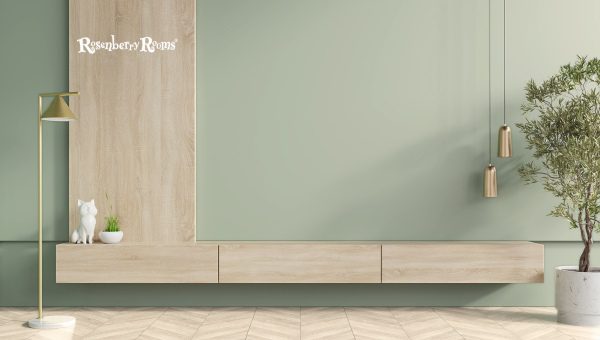 Natural light plays an integral role in showcasing the true essence of color and can significantly alter its perceived shade, especially with versatile hues such as Benjamin Moore's October Mist 1495.
The cardinal directions – North, East, South, and West - influence the natural light that streams into your home. Understanding this effect can help you strategically use October Mist to its maximum potential.
North-Facing Rooms
North-facing rooms generally have cooler, softer illumination throughout the day. These rooms bask in blue-toned light, emphasizing green undertones, giving October Mist a subtle insight.
East-Facing Rooms
Ushering in sunny early morning light, east-facing rooms illuminate October Mist uniquely. The early daylight enhances the warmer aspects of this color, resulting in a brighter appearance compared to other times of day when it might seem cooler.
South-Facing Rooms
October Mist in south-facing spaces becomes continually vibrant throughout the day owing to the abundance of warm sunlight flooding through. It balances its warmth and depth perfectly while elevating the room's overall appeal.
West-Facing Rooms
As daylight fades into evening, west-facing rooms receive warm intensity, which could turn October Mist into a significantly deeper shade. This 'golden hour' effect brings out denser green notes within the color.
External factors such as weather and surrounding structures also affect light exposure. No matter what room you choose to apply Benjamin Moore's October Mist 1495 to, carefully observing daylight's shifting perspectives will let you truly grasp its diverse tonal range.
Also Read About Benjamin Moore Smoke 2122-40 [Paint Color Review]
FAQs About October Mist 1495
What type of finish works best with October Mist 1495?
Depending on the room and its usage, eggshell finish for walls and semi-gloss for trim work well with this hue.
Can I use October Mist in a small space?
Absolutely! Its subtle green undertone can make a small space feel open, airy, and welcoming.
Is Benjamin Moore's October Mist 1495 suitable for a nursery?
Yes, its calming effect makes it a beautiful choice for nurseries or children's rooms.
How does October Mist pair with wood furniture?
It pairs excellently! The warm green undertone of October Mist complements natural wood tones beautifully.
What color flooring goes well with October Mist?
Light to medium hardwood floors or even grey-toned tiles pair wonderfully well with this color.
Conclusion
Choosing the perfect color for your space can feel overwhelming, but you can never go wrong with Benjamin Moore's October Mist 1495.
Its versatility and timeless charm enable it to fit magnificently in various spaces within your home, providing lasting style without succumbing to fleeting trends.
By now, you're convinced of its potential and eager to give your space a fresh makeover. Remember—paint isn't just color but an everyday backdrop to your life. You can elevate it from simple living to a stylish dwelling with the right choice, like October Mist.