Are you looking to refresh your space with an elegant, classic hue that can transform any room into a sanctuary of grace and sophistication? You're in the right place because this is a comprehensive Benjamin Moore Decorator's White OC-149 color review.
This perennial favorite of designers worldwide has the power to infuse warmth while maintaining a clean, chic appearance effortlessly.
And let it be said, no one ever regretted choosing a timeless color like this. The versatility and appeal of Benjamin Moore Decorator's White are unparalleled - it's more than just a color; it's an opportunity to breathe life into your interiors and create spaces that speak volumes about your style statement.
With this guide, discover how you can ride the wave of its enduring charm and incorporate it into your own homes.
This isn't just about picking a paint color – it's about unlocking new possibilities for your living spaces one brushstroke at a time.
The Enigmatic Nature of Decorator's White OC-149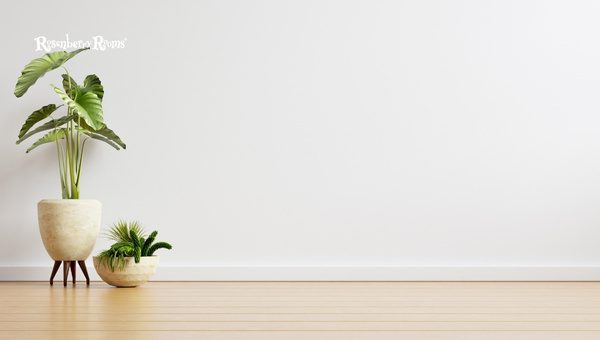 Part of the captivating Off-White Collection, Benjamin Moore's Decorator's White OC-149 is renowned for its elegant and refined aura.
Widely known within the industry as CC-20 or PM-3, this color carries an underlying mystique that promises to add depth and sophistication to any room it graces.
It's no ordinary paint color; it's a tool for creating an alluring ambiance that makes a room feel like home. An architectural favorite, it's the go-to hue for industry professionals seeking to create a clean slate without compromising warmth and charm.
Complex in its simplicity and classic by nature, this much-adored shade makes canvas out of your walls, turning them into masterpieces with every brushstroke.
LRV Value
The LRV (Light Reflectance Value) of Benjamin Moore Decorator's White OC-149 stands at 82.68. This scale measures the percentage of light a paint color reflects, indicating its brightness or darkness. A value of 82.68 suggests that Decorator's White is a bright color with high-light reflectance quality.
Benjamin Moore's Decorator's White OC-149 is a trendy white paint color favored for its neutral and versatile nature.
It emits an off-white hue without appearing too stark or overwhelming, making it an exemplary choice for almost any space or style, thus enhancing the room's aesthetic appeal while ensuring superior light reflection.
Warm or Cool: What's the Actual Tone?
Benjamin Moore Decorator's White OC-149 is considered a cool paint color. It carries subtle undertones of gray, making it inclined toward the cool paint category. This specific shade of white is bright and crisp, giving spaces an airy and clean feel.
In terms of mood, cool colors are usually calming and soothing. They are said to bring a sense of peace and tranquility to rooms.
Its versatile nature makes it ideal for contemporary and traditional interiors, especially in living rooms, bedrooms, kitchens, or bathrooms. Decorator's White OC-149 pairs well with various color schemes due to its neutral tones.
Lighting is crucial in how it appears on your walls; under certain artificial lighting conditions or less natural light throughout the day, it might lean slightly warm.
But generally speaking, Benjamin Moore Decorator's White OC-149 is often categorized as a cool paint color.
Peeling Back Layers: Undertones Revealed
Benjamin Moore Decorator's White OC-149, a popular shade by Benjamin Moore paints, has a slight purple-blue undertone.
This color is not stark white but has a nuanced coloration that makes it visually dynamic despite being considered white.
The undertones' blue elements give the Decorator's White a cool hue. The hint of purple mingles with blue hues, making it a cooler-toned paint that looks crisp and clean.
It's important to remember that while the undertones are subtle, they can become more or less noticeable depending on the lighting and surrounding colors. This elegant shade enhances the room's architectural details while maintaining modern sophistication.
Explore More: Benjamin Moore Nimbus 1465 [Paint Color Review]
Conjuring Mood with Decorator's White OC-149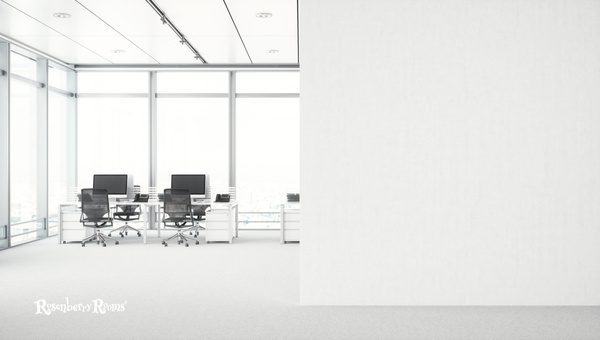 One of the reasons why Benjamin Moore's Decorator's White OC-149 is so beloved among interior design enthusiasts and homeowners alike is its potential to conjure mood. This color beautifully marks the shift of an environment from neutral to outstanding.
Interior
In your home's interior, it can instantly illuminate any space due to its high Light Reflective Value (LRV) of 82.68. As a result, smaller spaces appear bigger and provide in-depth, fresh character to your rooms.
Decorator's White can give off a crisp, clean vibe while retaining a certain softness that makes it versatile. The blue, green, or purple undertones infuse a sense of calm into any room, creating a relaxing and inviting atmosphere.
This chameleon-like quality makes it the perfect backdrop for kitchens accentuated with stainless steel appliances or bathrooms that play with textures such as marble and granite.
Exterior
On an exterior front, Decorator's White rewards you with timeless elegance, gracefully reflecting sunlight, making your home stand out in your neighborhood. This hue presents an air of sophistication that few other whites can match.
While some exterior colors can appear garish under natural light due to their strong pigments clashing with sunlight, this isn't a problem with Decorator's White. Its cool tone assimilates daylight effortlessly, making exteriors appear with refined mirror elegance.
Also Read About Benjamin Moore Muslin OC-12 [Paint Color Review]
Sensitivity to Lighting Directions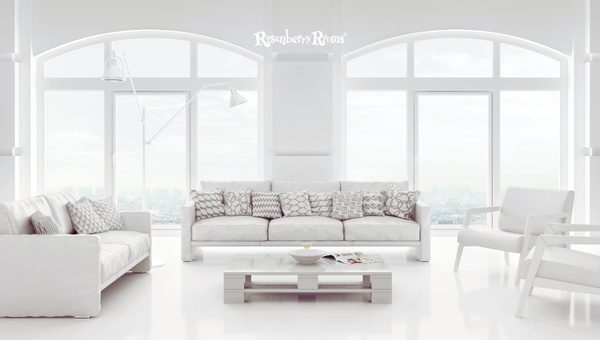 Whether a Benjamin Moore Decorator's White OC-149 painted room takes a colder or warmer tone often depends on the type of lighting and the direction from which it comes in. Natural light is a powerful influencer that can significantly manipulate your paint's shades.
Impact of North-Facing Light
North-facing rooms lack warm, direct sunlight. They usually have cooler, bluish light that can make Decorator's White appear crisp and bright. Use it in well-lit spaces to balance the cool illumination and amplify daylight.
Sun-Kissed By the South
South-facing rooms are drenched in warm sunlight most of the day, which adds a hint of richness to the Benjamin Moore Decorator's White OC-149. The color might reveal its slightly cool undertones here thanks to the abundance of rays.
Eastward Bound: Embrace Mornings
Does your room face east? Then you're privy to the warm yet soft morning sun. However, as the day progresses, this light becomes cooler.
This transition means Benjamin Moore Decorator's White OC-149 will appear somewhat brighter in the morning and take on slight silver hues as the evening arrives.
Sailing Into The West
As for the west-facing light? It brings cooler tones early in the day but imbibes glowing warmth when sunset rolls around each afternoon.
This changing quality means spaces painted with Decorator's White turn from a subtle luminescence in daylight into an ethereal glow when twilight sets in.
No matter what direction your room faces—north or south, east or west—your primary goal when using Benjamin Moore Decorator's White OC-149 should always be to maintain balance.
Achieve this by incorporating elements such as curtains and blinds or adding artificial lighting fixtures where necessary.
Why Sampling Decorator's White OC-149 is Essential?
Now, you might wonder, "Why should I sample before bringing home gallons of Benjamin Moore Decorator's White OC-149? Isn't it just white?" The truth is, more than meets the eye. Like any other color, whites can vary drastically based on the lighting and surrounding elements.
Even though Decorator's White is classified as a cool color, its subtle undertones can transform significantly depending on your space and the natural light it receives.
It might appear brighter in one room or could lean more towards blue or purple in another. Therefore, it's always prudent to undertake an initial sampling to get an accurate feel for its performance in your desired setting.
This process isn't just about finding the right color; it's about envisioning how your future space would look with Benjamin Moore Decorator's White OC-149 adorning its walls.
Take some time to observe how it changes throughout the day with shifting light conditions - you'll feel more confident about your choice and ensure that you've made an informed decision that truly resonates with your aesthetic inclinations.
Complementary Trims for Your Color Palette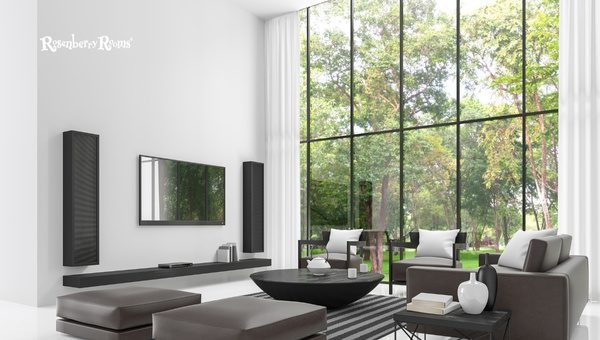 Every wall color benefits from a supporting cast, and for Decorator's White OC-149, these are its star players:
Choosing trim colors balances building design elements and accentuates its features by forming striking combinations with your main color choice, Benjamin Moore Decorator's White OC-149 in this case.
Read More: Benjamin Moore Shaker Beige HC-45 [Paint Color Review]
FAQs About Decorator's White OC-149
What is the most suitable room in the house for Benjamin Moore Decorator's White OC-149?
The decorator's White can be used ideally in any room - it truly bridges the gap - illuminating darker spaces and balancing out those filled with natural light.
Can I use Decorator's White on my kitchen cabinets?
Absolutely! Decorator's White OC-149 provides a crisp, clean look that beautifully enhances kitchens.
What is the difference between Benjamin Moore's Decorator's White and Super White?
While both are fresh and vibrant, Super White is cooler with a slightly more crisp feel than Decorator's White's softer touch.
Does Benjamin Moore Decorator's White suit modern home décor styles?
Its cool undertones and versatility make it a popular choice for home interiors, including contemporary and traditional themes.
What sheen of Benjamin Moore Decorator's White OC-149 works best for walls?
Matte or eggshell sheen levels work great for walls if you're going with Decorator's White, as they help to balance out this color's brightness.
Conclusion
Benjamin Moore Decorator's White OC-149 is a fantastic choice when you're seeking to infuse your space with a harmonious balance of cool sophistication and warm elegance.
It's an incredibly versatile color that enhances the beauty of any interior design, making it a favorite for those who prefer a timeless aesthetic.
More than just a shade of white, it can breathe life into your décor, creating remarkable transformations one brushstroke at a time.
When painting with Decorator's White OC-149, remember you're not just coloring your walls; you're painting stories and memories. It's more than paint. It's the backdrop to your life.