If you want to inject a fresh burst of elegance into your space, consider the undeniably chic Benjamin Moore Chelsea Gray HC-168.
In this color review, we'll dissect the characteristics of this attractive hue and explain why it has become a top choice among homeowners and interior designers alike. This refined gray has been making waves in the design world due to its versatility and timeless appeal.
You're probably scrolling through countless paint swatches online or perhaps even in an actual home improvement store, trying to find that perfect shade for your next project.
As simple as it may seem, selecting the right color is a task laden with endless possibilities and potential pitfalls.
But don't you worry! You're in the right place to get acquainted with all there is to know about the transformative power of Benjamin Moore Chelsea Gray HC-168.
Chelsea Gray HC-168 Essentials
Don't be deceived by the simple name Chelsea Gray; this hue is more than just a basic gray. With an intriguing blend of undertones and a flattering LRV, Benjamin Moore Chelsea Gray HC-168 earns its spot as a beloved go-to for paint enthusiasts.
LRV of Chelsea Gray HC-168
Benjamin Moore Chelsea Gray HC-168 is a beautiful, versatile, and sophisticated shade of gray. In the LRV (Light Reflectance Value) scale, Chelsea Gray has an LRV of 23.33.
The LRV measures the percentage of light a paint color reflects - it's a value given to each paint color determining how light or dark that color will appear on a wall or surface.
An LRV of 23.33 suggests that Chelsea Gray is in the medium to dark range. This hue will absorb more light and give depth and richness to any room, adding character and dimension.
It is adaptable and resonates just as well in traditional settings as in more modern or contemporary settings.
The perceived color can change based on the amount of natural and artificial light in the room due to reflection on surfaces within your space.
Color Undertones
Benjamin Moore's Chelsea Gray HC-168 is a deep, sophisticated gray color popular for its versatility and contemporary vibe. A unique characteristic of Chelsea Gray is its rich brownish-violet undertones.
No matter where you apply Chelsea Gray, these undertones subtly come to life and interact with the light over time and throughout the day, adding unparalleled depth and charm to your space.
Whether used as a primary wall color or as an accent in your home decor, Benjamin Moore Chelsea Gray HC-168 with rich brownish-violet undertones can express sophistication and warmth.
It pairs beautifully with various color palettes, enhancing the overall aesthetic appeal. Compact yet inviting, these undertones offer visual interest without overwhelming your space.
Warm or Cool Tones?
Benjamin Moore Chelsea Gray HC-168 is a warm gray paint color. This shade is part of the Historical Color collection, a sophisticated and timeless palette that has been popular for many years.
While some gray colors can have a distinctly cool or bluish tone, Chelsea Gray carries warm undertones that give it a softer and more inviting feel. With its earthy depth and richness, this hue can bring warmth and elegance to any space.
It has a perfect balance of undertones, making it neutral enough to work with a broad spectrum of other colors while still adding personality.
Also Read About Benjamin Moore Kendall Charcoal HC-166 [Paint Color Review]
Scrutinizing Benjamin Moore Chelsea Gray Uses
As you embark on your design journey, step into the world of Benjamin Moore Chelsea Gray HC-168. Its deep and moody gray hue promises to add a distinctive touch to your interior and exterior spaces.
Its warm undertones work seamlessly in various settings, ensuring this color is a dream to use across multiple surfaces.
Ideal Interior Spaces
The versatility of Chelsea Gray lends itself well to different room types within your home; it is a paint shade without borders!
Living Room: Picture yourself walking into a calming and composed room after a long day at work. Chelsea Gray injects a soothing ambiance into your living space, making it feel cozy yet immensely stylish – an irresistible aesthetics combo!
Bedroom: A sanctuary of comfort in any home should generate tranquility and peace. The depth in Chelsea Gray is perfect for those morning wake-ups or bedtime book reads.
Kitchen/Bathroom: You might think, "Gray in the kitchen and bathroom?" Why not? Chelsea Gray thrives in these spaces when complemented with white cabinets or metallic solid accents, giving them an elevated aesthetic appeal on par with high-end design magazines.
Dining Room, Home Office & Hallway/ Entryway: Opt for this refined gray for an instant uplift in spaces where functional meets decorative - like dining rooms or home offices. It also sets the tone in hallways and entryways from the welcoming threshold onwards.
Suitable Use in Exteriors
Chelsea Gray's magic doesn't stop at the edges of your walls—it works wonders in exterior spaces, too! When you want your outdoor areas to match the style and sophistication of your indoor living spaces, this classic gray makes a compelling choice.
Shutters: Elevate your home's curb appeal by painting your shutters with Chelsea Gray. It contrasts beautifully against a lighter house color, lending an upscale look effortlessly.
Porch Ceilings/Garage Doors: Unleash the charm of this timeless gray on porch ceilings or garage doors. It provides a lovely contrast against crisp white trim that can turn heads!
Fences/Exterior Furniture: Are you struggling with dull fences or weathered outside furniture? Sprucing them up with Chelsea Gray can create surprising and pleasing results that provide a cohesive look throughout your outdoor space.
Mailboxes/Outdoor Playsets: Why leave small details untouched? The subtle draw of Chelsea Gray on mailboxes or children's playsets can work wonders in livening up these otherwise ordinary features, transforming them into standout elements.
If You're hoping to breathe new life into an old piece of furniture or want a full-blown exterior transformation, Chelsea Gray repeatedly proves itself as a shade that brings poise and elegance wherever it's used.
Benjamin Moore Chelsea Gray HC-168 exhibits fascinating versatility. It is an asset for anyone looking to renovate their interiors or exteriors with a timeless color that exudes understated elegance and warm sophistication.
From small decorative details to grand architectural features, there hardly seems to be a space where this go-to shade doesn't shine—worth considering for your next design project!
The Importance of Sampling Colors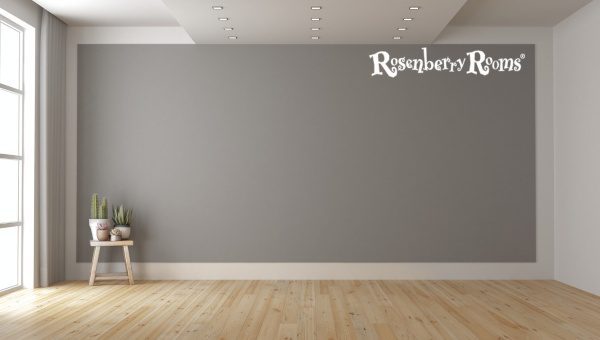 Sampling colors is a critical step you shouldn't overlook when choosing the perfect paint for your space. You see, paint colors can change dramatically based on varying factors like lighting, surrounding furnishings, or the time of day.
Instead of relying solely on a color swatch, purchasing sample pots and applying the paint to a small wall section are recommended.
It would give you the most accurate representation of how that specific color will look in your space under its unique conditions.
This eliminates guesswork from the painting process and saves you valuable resources by making sure you love the color before committing to purchase it in larger quantities.
Lighting and Chelsea Gray Influence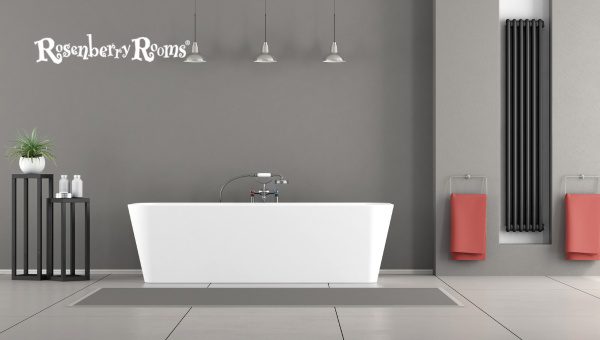 One critical aspect to be mindful of when choosing a color like Benjamin Moore Chelsea Gray HC-168 is the lighting in your rooms.
The impression of colors can drastically shift based on the direction your rooms are facing and the natural or artificial light they receive. Examining how this warm gray interacts with varying light conditions in your home is essential.
North-Facing Rooms
For north-facing spaces that tend to offer cooler, diffused light throughout the day, Chelsea Gray proves to be an excellent choice.
It subtly counteracts this cooler light with its warm undertones, appearing more profound and prosperous than in other spaces.
The effect? A wonderfully cozy ambiance that's perfect for dens or libraries where you'd want a snug, enveloping atmosphere.
South-Facing Rooms
South-facing spaces have a generous share of bright and warm sunshine throughout the day. You might expect a warm gray paint like Chelsea Gray to feel overly intense under such conditions.
Its depth allows it to absorb this light without appearing too heavy. So you need not worry! In south-facing rooms, Chelsea Gray maintains an elegant balance that radiates sophistication.
East-Facing Rooms
East-facing rooms generally get intense sunlight during the morning, which fades as the day progresses. With its warm and complex undertones, Chelsea Gray adapts wonderfully to these changing conditions.
It comes alive nicely in the morning sunlight. It transitions into a gentle, muted gray as daylight wanes, creating an intimate evening setting in dining or living areas where you relax after sundown.
West-Facing Rooms
As day transitions into dusk, west-facing rooms bask in the glory of golden hour hues cascading into the sunset's reddish tones. Under such distinct lighting conditions, Chelsea Gray tends to take on a smoky allure - especially at sunset when the dwindling light pulls out its earthy brown undertones.
This enchanting transformation makes it ideal for bedrooms or reading nooks where you can unwind amidst an atmosphere akin to romantic twilight.
Explore More: Benjamin Moore London Fog 1541 [Paint Color Review]
Complementary Trim and Accent Colors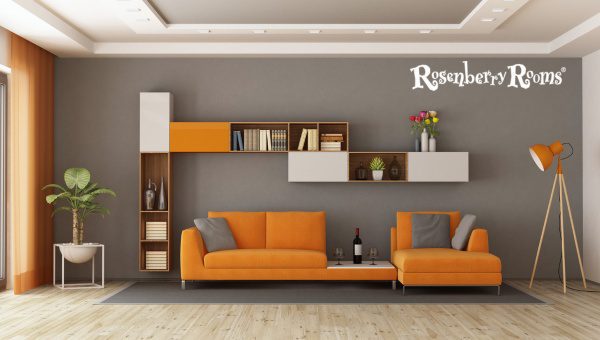 Finding the perfect accompanying cast to Chelsea Gray can enhance its beauty, adding depth and dimension to your space. Here are some suggestions for trim and accent colors that work harmoniously with this elegant shade.
The color synergy between Benjamin Moore Chelsea Gray HC-168 and the colors mentioned above underscores the versatility of this gray shade.
The resulting combinations provide limitless options for curating a space uniquely curated to suit your style.
Similar Shades to Chelsea Gray
While Chelsea Gray HC-168 firmly holds its own, you might want to explore a few other shades with similar vibes. They each have their unique characteristics while still offering that versatile gray theme.
Each grey has its personality, so you'll want to consider your space's light conditions and decor when choosing the perfect match.
Read More: Benjamin Moore Metropolis CC-546 [Paint Color Review]
FAQs About Chelsea Gray HC-168
What color is Benjamin Moore Chelsea Gray HC-168?
Chelsea Gray is a sophisticated, warm gray paint color with rich brownish-violet undertones.
Does Chelsea Gray suit exterior spaces?
It's a versatile shade that uplifts the look of shutters, porch ceilings, fences, and outdoor furniture.
In what rooms does Chelsea Gray work best?
It shines in any space but works well in living rooms, bedrooms, kitchens, bathrooms, dining rooms, and offices.
What trim color goes well with Benjamin Moore's Chelsea Gray HC-168?
It pairs beautifully with crisp colors like Sanctuary AF-620 or Lemon Chiffon OC-109 for trim and accents.
Are there similar shades to Chelsea Gray?
Yes! Squirrel Tail 1476, Eagle Rock 1469, Secret AF-710, and Dolphin AF-715 are popular choices similar to Chelsea Gray.
Conclusion
Benjamin Moore Chelsea Gray HC-168 is undoubtedly an incredibly versatile option for interior and exterior spaces. Its earthy undertones, depth, and warmth are unmatched, providing the ideal backdrop to any design style.
If You want to create a calming retreat in your bedroom or elevate your kitchen's charm, Chelsea Gray is a color that won't disappoint.
Remember to sample this color in your home before committing to ensure it perfectly suits your space and fits seamlessly with your current décor.