In my years of experience revolving around home decor and color schemes, I've stumbled across various shades- all beautiful in their unique way.
But among the sea of tones available, the classic elegance of Benjamin Moore Cedar Key 982 / OC-16 has always amazed me.
Its harmonious blend of muted beige and soft gray undertones brings an undefined sophistication that can completely transform a space.
The versatility and neutrality that Benjamin Moore Cedar Key 982 / OC-16 brings along are unparalleled, forming a perfect backdrop for various interior designs and decorations. Let's embark on this journey to learn more about this exemplary shade.
Are Cedar Key 982 & Cedar Key OC-16 The Same Color?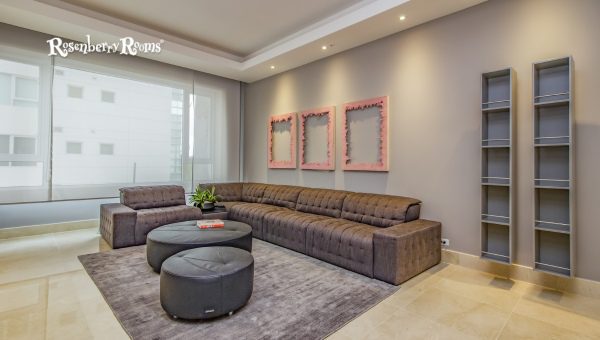 Yes, indeed! Cedar Key 982 and Cedar Key OC-16 are the same color. They're warm, neutral tones from Benjamin Moore characterized by their elegant blend of muted beige and subtle grey undertones.
You might wonder why these identical shades carry different numbers; I am here to alleviate this confusion.
The nuances come in reading the numbers. While these two share the same delightful hue, they belong to different collections, and this difference is reflected in their identifying numbers.
So let's break it down further: '982' corresponds to the color's position in the Benjamin Moore Classic Color collection—a range known for timeless elegance and wide adaptability.
On the other hand, 'OC-16' places it within the Off White Color collection—an array of nuanced neutrals leaning towards softer and subtle shades.
So yes, whether you're choosing Cedar Key 982 or OC-16, you'll bring home the same versatile brilliance that enriches your space with a tranquil elegance.
Explore Further: Benjamin Moore Beach Glass 1564 [Paint Color Review]
What Color Is Cedar Key 982?
Cedar Key 982 is a beautiful, tranquil paint color straddles the beige and gray lines. Here's a thorough breakdown of this hue to help you visualize it:
Overall Hue: Cedar Key 982 is classified as neutral. This means it doesn't lean too heavily into any specific color, making it versatile and fitting for various design schemes.
Base Color: Its primary tone is warm, muted beige, lending it an earthy feel. From a distance, the tonality might remind you of wet sand on a beach—an evocatively warm yet calming sight.
Undertones: On closer inspection, you will notice subtle soft gray undertones woven into this delicate beige canvas.
Warm or Cool?: Defining whether a color leans towards being warm or cool can dictate its impact on decor. However, the Benjamin Moore Cedar Key oscillates in this spectrum. While its beige base gives it a warm touch, the included gray undertones might be cooler to some eyes—offering you the best of both worlds!
The end product is an elegant mix that feels calm and soothing to the eye—perfect for instilling peace and tranquility in any space it graces with its presence.
The Undertones of Cedar Key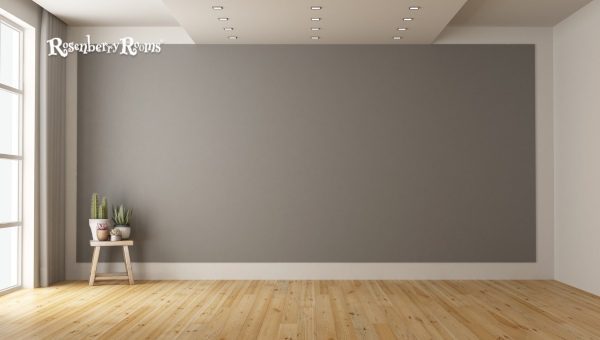 Here are some valuable points to understand the underlying attributes of Benjamin Moore's Cedar Key 982 / OC-16:
Subtlety: At first glance, the color might be a simple neutral hue. However, closer inspection reveals subtle variations, lending the color its unique softness and depth.
Gray Undertones: The Benjamin Moore Cedar Key is woven with soft gray undertones. This interplay gives it an aura of sophistication and tranquility. However, these grays are gently muted so that they never overwhelm the essential warmth of Cedar Key.
Warm Beige Base: Despite its gray leanings, don't forget that Cedar Key 982 begins with a muted beige base. This warm undertone gives it its welcoming aura, promising comfort and coziness.
Harmony in Complexity: This color walks a fine line between being warm and cool-toned simultaneously, allowing it to complement various decor styles effortlessly. Whether aiming for a modern minimalist look or a traditional rustic feel, Cedar Key stays versatile.
In short: If you're looking for an understated yet complex shade that can uplift your living space without overbearing it—look no further than Benjamin Moore's Cedar Key 982 / OC-16.
Explore Further: Benjamin Moore Hale Navy HC-154 [2023 Paint Color Review]
Sherwin Williams Cedar Key: Warm Or Cool
Although many shades fall squarely in the warm or cool spectrum, Cedar Key represents a beautiful equivocal middle-ground. Its warm and cool undertones blend makes it an undeniably versatile shade.
Subtle Interplay
At its core, Cedar Key from Sherwin Williams is a soft, muted beige, typically associated with warmth. The color gives off a comfortable, inviting aura and works well with earth-toned decors and natural wood finishes.
Conversely, upon closer look, you may spot the occasional glimmer of underlying gray tones, which are conventionally considered cool. This sublayer provides Cedar Key with an additional element of chic sophistication.
How Do The Undertones Make A Difference?
Therein lies the secret to Cedar Key's adaptability: With its contradictory yet perfectly balanced blend of warm beige and cool gray undertones, this charming hue can seamlessly merge into varying design aesthetics.
Traditional & Rustic Settings: The beige undertones will appear more prominently in these spaces.
Modern & Minimalist Environments: Its more astonishing gray aspect assumes the spotlight.
Sherwin Williams' Cedar Key isn't strictly warm or cool; it smoothly impersonates both while retaining its unique identity! A remarkable attribute that has cemented my appreciation for this uniquely versatile shade.
The LRV Of Cedar Key 982
When understanding hues, the Light Reflectance Value or LRV is a crucial aspect often overlooked. Simply put, LRV signifies the amount of light a color reflects. So, when we talk about the LRV of Cedar Key 982, we're examining the brightness of this color.
Understanding LRV
How do we make sense of the LRV in practical terms? Luckily, Benjamin Moore has set a foolproof scale for this:
The lower end (0-30): Represents darker shades.
Middle range (31 – 70): Indicates mid-tones
Higher end (70-100): Accounts for light shades
Cedar Key and Its LRV
Regarding Cedar Key 982, its LRV stands at an impressive 61.05. Anchored well within the mid-tones range and leaning slightly towards brightness, this rating categorizes Cedar Key as a relatively light color.
This also tells us Cedar Key can brighten rooms with less sunlight or small spaces while not overwhelmingly bright.
So if you are looking for a hue that strikes the perfect balance between creating warmth without making a room seem too small or intense - then Cedar Key, with its LRV of 61.05, might be your best bet!
Remember, though, considering the LRV is only one piece of the puzzle when choosing your ideal shade. Always consider other factors like your space's size, layout, and the mood you aim to create to find your perfect fit.
Explore Further: Benjamin Moore Moonshine OC-56 [Paint Color Review]
White Trim Colors with Cedar Key
If you plan on using Benjamin Moore's Cedar Key paint color, pair it proficiently with the correct white trim color.
This can not only maximize the contrast but also can accentuate the rich undertones of Cedar Key. Here are my top three picks for small white colors that work beautifully alongside Cedar Key.
Sherwin Williams Pure White SW 7005
The elusive purity of Sherwin Williams Pure White SW 7005 presents a pristine distinction to Cedar Key. This shade radiates a soft, innocent charm without an overpowering starkness. Thus, it strikes a perfect panorama retaining warmth and coolness in parity.
Benjamin Moore White Dove OC-17
Benjamin Moore's White Dove OC-17 struts a warm off-white tone that genuinely dances splendidly alongside the soft beige-gray delicacy of Cedar Keys.
Benjamin Moore Chantilly Lace OC-65
Bringing forth light-hearted frivolity is Chantilly Lace OC-65 by Benjamin Moore — often commended as one of the crispest whites in their lineup.
You've seen how flawlessly these choices flow together, and utilizing them will elevate your interior design game.
What's The Best Way To Sample, And Why It's Important?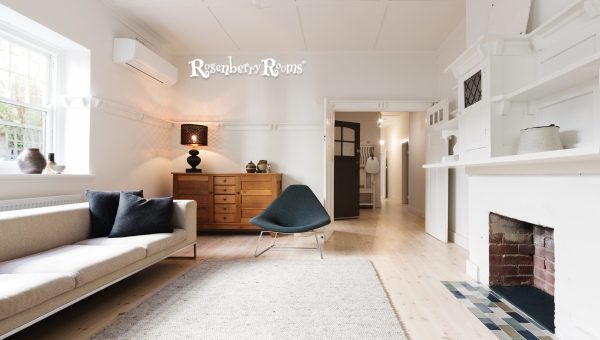 From my years of engagement with various colors, I've discovered the immense value of testing paint samples before committing to a specific hue.
Paint color can drastically affect the feel and appearance of your room, making color sampling an indispensable step in your styling journey.
It allows you to gauge the interplay between the paint and ambient factors – such as natural light, artificial lighting, room size, and surrounding furniture – which can alter how your chosen shade appears.
Sampling Methods
Here are some efficient ways to sample Cedar Key 982 / OC-16 or any other shade:
Brush-Out Boards: Consider buying brush-out boards pre-painted with your desired shade. They're moveable around the room, permitting you to observe the color in different lights and against various elements.
Test Pots: These are small cans of sample paint that you can apply directly onto your wall. This method offers a more authentic look at the color's appearance on your desired surface.
Large Swatches: Another option is large adhesive swatches that can stick directly on the walls, saving time and avoiding possible mess!
Sample it to make sure that Benjamin Moore Cedar Key—or any other color—fits perfectly into your space's aesthetic scheme.
Witness its subtle transformations throughout different times of day under varying light conditions— morning light versus evening, natural versus artificial—to predict its true persona within your space.
Sherwin Williams Cedar Key: Exterior Or Interior Paint Color
Sherwin Williams Cedar Key can seamlessly adapt to any canvas, whether an interior wall or the exterior façade of your home. Let's dive deeper into both scenarios.
Interior Star
For interior use, this color shines through its versatility. Whether you're painting your living room, kitchen cabinets, or bathroom walls, Cedar Key's understated elegance will never fail to impress.
Its warming presence promises a cozy feel without overpowering interiors. The soft gray undertones subtly add sophistication while keeping the space light and balanced.
Exterior Pro
On the exterior front, Cedar Key confidently handles the spotlight too! Whether aiming for a classic look or a contemporary vibe, its subdued softly-muted beige and gray blend offers an inviting yet chic facade.
Furthermore, it harmonizes beautifully with various trim colors – adding depth to your design without overwhelming it.
Sherwin Williams Cedar Key is an all-rounder - providing stunning results inside and outside your home.
Type of Paint: Versatile (Both Interior/Exterior)
Leading Tone: Muted Beige
Undertones: Soft Gray
Where to Use Cedar Key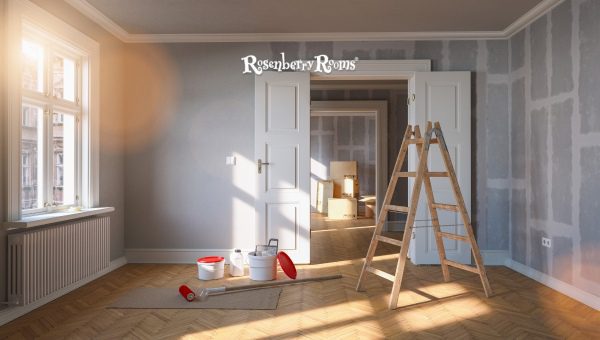 With its adaptable demeanor and calming ambiance, Benjamin Moore Cedar Key 982 / OC-16 can elevate nearly any space it graces. Let's dive deeper into its applications across various functional areas of your home:
Kitchen Cabinets
When contemplating the perfect kitchen canvas, think understated and elegant. Applying Benjamin Moore Cedar Key to your cabinets creates a serene ambiance that positively impacts the environment.
Subtle Sophistication: The genteel gray undertones in Cedar Key instill a warming charm while lending the cabinets a chic appeal. The subtly radiant look gleams brilliantly under natural light.
Harmony with Hardware: Whether you have bronze, chrome, or brushed silver hardware - Cedar Key's neutral palette perfectly aligns with every metal tone.
Bathroom
For transforming your bathroom into an intimate escape or spa-like retreat, look no further than the ethereal touch of Cedar Key:
Peaceful Palette: Bathrooms need colors that evoke tranquility, and there's nothing better than Cedary Key's soothing beige-gray blend. Paired with fluffy white towels and ethereal lighting - you're all set for a relaxing soak.
Mirror & Vanity Compatibility: The muted gray undertones of this shade beautifully complement mirrors and metal-accented vanities.
Home Office
A highly versatile hue like Benjamin Moore Cedar Key can make your home office look more professional:
Setting Tone For Productivity: A soft neutral like Cedar Key can promote focus and productivity – important factors when working from home.
Accent Wall Compatibility: If you fancy an accent wall - the subdued temperament of Cedar Key pairs brilliantly with nearly every color scheme while capturing ample daylight to brighten up your workspace.
Hallway
Believe it or not - Hallways are one of my favorite spots for implementing this magnificent hue!
A Welcoming Preview: Your hallways are preludes to the other rooms in your house. When painted with Benjamin Moore's Cedar Key, they greet you with warmth and invitation.
Artwork Highlighting: Do you have artwork adorning your hallway walls? A neutral backdrop like Cedar Key accentuates these elements without dimming their prominence.
As seen above, Benjamin Moore's Cedar Key 982 / OC-16 is a complete triumph regarding adaptability in enhancing every area inside your house.
Whether subtly colored kitchen cabinets or cozily painted bathrooms - this shade shines brightly in its quiet way.
FAQs About Benjamin Moore Cedar Key 982 / OC-16
How does the Cedar Key 982 / OC-16 color look in natural light?
The muted beige-gray blend of this shade beautifully captures and reflects natural light for an elegant glow.
Is Cedar Key 982 / OC-16 suitable for minimalist décor?
Absolutely; its understated, balanced blend of warm beige and cool gray seamlessly complements minimalist interiors.
Can Benjamin Moore's Cedar Key be used as an exterior paint color?
It is flexible enough to work well on exteriors and interiors for a harmonious look throughout your property.
What popular trim colors work well with Benjamin Moore Cedar Key?
Pair it with white trims like Benjamin Moore's White Dove OC 17 or Sherwin Williams Pure White SW 7005 for a crisp, clean contrast.
Does Cedar Key 982 / OC-16 work well with wood accents and furniture?
Absolutely! Its warm beige undertones harmonize beautifully with different shades of wood.
Conclusion
To wrap up our exploration into the enchanting world of Benjamin Moore's Cedar Key 982 / OC-16, it's safe to say that this color has rightfully earned its place in the world of timeless neutrals.
The elegantly quiet hue offers versatile adaptability, fitting comfortably into various interior aesthetics, whether modern or rustic.
Cedar Key is an all-encompassing palette from gracing your kitchen cabinets to creating a serene atmosphere in your bathroom or setting an inviting tone in your hallway and fostering productivity within your home office.
Finally, always sample paint colors in various light conditions within the space they will be applied before making your final decision.
And remember - while Cedar Key maintains its humble demeanor, it can effectively command attention if styled appropriately.
Regardless of your design inclinations or the nature of your space, this shade, with its warm beige and cool gray undertones, could be what you've been seeking to bring harmony and a quiet elegance into your home décor.