If you've ever been overwhelmed by the endless selection of paint colors, this review might be your saving grace.
In our continued quest to streamline your design decisions, today's focus will be on a versatile and clean favorite: Sherwin Williams Snowbound SW 7004. This color review gives you the inside scoop on how this popular hue can transform your space.
In the realm of white paint, not all are created equal. Some offer a subtle, cool undertone, while others provide a glowing warmth.
So, where does Snowbound land on this spectrum? Get ready to discover everything there is to know about this beloved color and how it can work its magic in your own home. Don't worry if you're new to paint selections; we'll break it down as naturally as possible!
A First Look at Sherwin Williams Snowbound SW 7004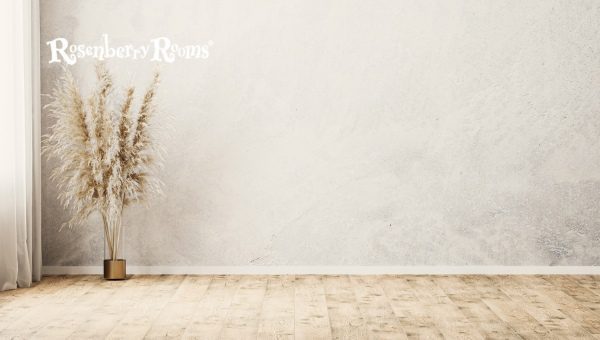 At first glance, Sherwin Williams 'Snowbound' makes a standout impression as a favorite among the white paint options. Now, you may be looking for more information about Snowbound's specifications.
RGB: 237 / 234 / 229
Hex Value: #EDEAE5
Location Number: 256-C2
LRV: 83
Availability: Both Interior and Exterior paints
Color Family(es): White
Color Collections(es): Ensconced in various collections such as Color ID (Minimalist), Living Well (Reflect), Top 50 Colors, Pottery Barn (Fall/Winter), Finest Whites & Neutrals (Finest Whites), Colormix Forecast for the year 2024 under the theme of 'A Study in Delicate Tints.'
Beyond these specifications, Snowbound emanates an appealing, cool undertone that might not be visible to the naked eye but adds significantly to its versatility.
It is ideal for highlighted areas, thanks to its LRV of 83 (a high reflectance value indicating it can bounce off light quite well).
Whether you're looking for a bold statement or a soft backdrop, Snowbound can work wonders in your space!
Snowbound SW 7004 defined: LRV
Sherwin Williams Snowbound SW 7004 is a popular paint color offered by the widely recognized paint company Sherwin Williams.
The Light Reflectance Value (LRV) for this shade is approximately 83. LRV refers to the percentage of light a color reflects; the higher the value, the more light it reflects.
With an LRV of 83, Snowbound SW 7004 is considered a very light paint color, reflecting considerable light back into the room.
It's an excellent choice for spaces without natural light or where you want to cultivate a bright and airy atmosphere.
The role of LRV in color perception
The Light Reflectance Value (LRV) plays a significant role in how we perceive color. LRV measures the light a color reflects compared to a standard white or black color. Its value ranges from 0% (absolute black, absorbing all light and heat) to 100% (perfect reflective white).
Colors with high LRV values are perceived as brighter and can make a room appear larger, more open, and well-lit. These colors reflect more light into the space instead of absorbing it.
On the other hand, colors with low LRV values absorb more light, which can make a room feel smaller or cozier. They create a darker, more intimate ambiance.
So, in essence, understanding the LRV can help when choosing paint colors for your interior or exterior spaces to create desired lighting effects and mood.
Read More: Sherwin Williams Comfort Gray 6205 [Paint Color Review]
Snowbound Undertones - A detailed inspection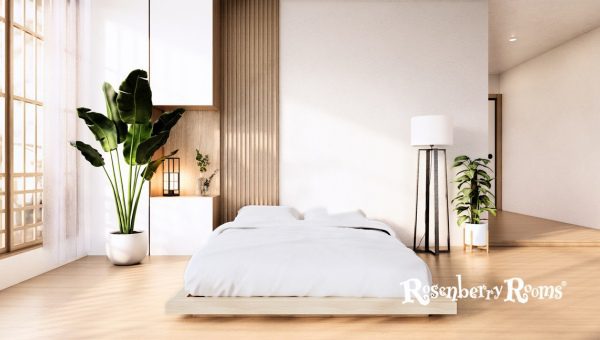 Sherwin Williams Snowbound SW 7004 is characterized by its pure, clean white appearance with a slight gray undertone.
An undertone is a color that's subtly perceptible beneath the primary color. In this case, while Snowbound SW 7004 reads as a white paint color, there's a quiet hint of gray beneath the surface, which gives the shade its depth and character.
This slight gray undertone softens Snowbound SW 7004, preventing it from appearing too stark or cold, which can sometimes be a concern with white paints.
Also, because of this underlying gray tone, Snowbound pairs well with other colors without overpowering them and makes it an adaptive shade to blend seamlessly into any design palette.
The gray undertone can make the color trend cooler or warmer based on the surrounding colors and lighting conditions. It's an excellent choice for creating an airy and soothing environment in your home or workplace.
Warm or Cool: Classifying the temperature of Snowbound
Sherwin Williams Snowbound SW 7004 is perceived as a crisp cool paint color. Combined with the predominantly white, its slight gray undertone results in a fresh, bright shade that leans more toward the cool end of the color spectrum.
It feels more refreshing and tranquil, evoking feelings associated with cooler conditions. It is perfect for spaces where you want to instill a sense of calm, cleanliness, and brightness.
Its cooling effect can balance out rooms that receive a lot of sun or complement modern decor themes that incorporate a lot of glass, metal, or sleek lines.
It's important to remember that surrounding colors and lighting conditions can affect how the color is perceived.
Even though Snowbound is considered cool, it can sometimes show warmer characteristics when placed next to colder or darker shades.
Snowbound SW 7004 for Interiors
Harnessing the power of Sherwin Williams Snowbound indoors can be an absolute game-changer. Its cool undertones and reflective nature give it the edge in areas with abundant natural light.
From living rooms to kitchens, this color exudes a refreshing, clean aura that complements various decor styles. Given its high LRV value, it possesses great light reflectivity and works harmoniously with various lighting conditions throughout the day, further enhancing your space.
Thinking about room transformations? Whether you are leaning towards traditional or minimalist contemporary vibes or even farmhouse allure, Snowbound paints a picture-perfect canvas for interiors that are anything but dull or sterile.
Exterior Splendor with Sherwin Williams Snowbound
Snowbound is an elegant choice for interior design and makes for a striking, classy exterior presence. This color works incredibly well as the prominent paint choice for the exterior siding of your house, bestowing it with a bright and airy feel that welcomes anyone passing by.
Furthermore, if you want to add another layer of sophistication, use it on your outdoor trim and shutters.
You may also consider energizing greeneries and blooms in your garden by painting the flower pots or the garden fence in this pristine hue.
Snowbound is equally magnificent if used on a detached workshop or garage, adding seamless continuity to your property.
While applying for such roles, considering the surrounding colors in your exterior landscape - from natural elements to architectural features - can help you make the most out of this gorgeous shade.
The Value of Sampling Before a Full Paint Job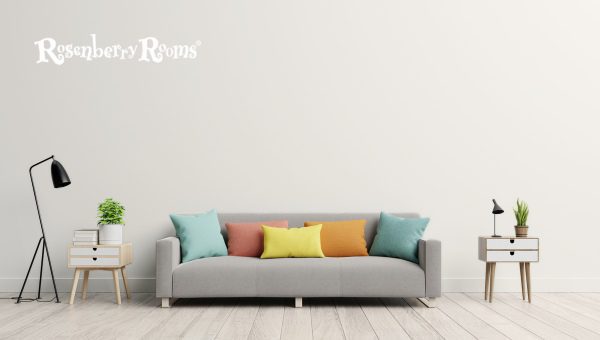 Before investing in gallons of Snowbound, it's smart to experiment with a sample before you take the plunge.
The color you see on your screen or paint swatch may not accurately represent how it will look on your walls under different lighting conditions throughout the day. Sample pots are affordable and easy to use.
Paint a small wall section and observe the color at other times, day and night. This strategy ensures that Snowbound matches your vision before making a larger investment.
Reviewing Coordinating Colors for SW7004
Finding the perfect coordinating colors is crucial to achieve a well-rounded look. Luckily, Sherwin Williams Snowbound SW 7004 pairs well with various colors that can help you create different aesthetics.
Colonnade Gray SW 7641: Colonnade Gray is a warm, medium-depth gray with brown undertones. Its sturdy, grounding presence makes it a classic choice in design. Pairing it with Snowbound creates an elegant and timeless backdrop in any room, ideal for contemporary and traditional settings.
Autumn Orchid SW 9157: Autumn Orchid is the perfect match for those who love undertones of warmth with subtle whispers of mauve. Giving off an almost velvety softness, it releases a refreshingly light contrast when paired with the crisp simplicity of Snowbound, adding layers and depth without being overwhelming.
With these choices or your research-based options, coordinating colors can help you accentuate the subtle beauty of Snowbound even more!
Explore More: Sherwin Williams Eider White SW 7014 [Paint Color Review]
Lighting Cardinal Directions and Their Impact on the Hue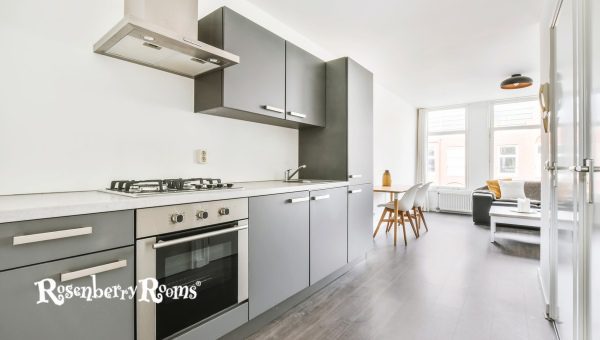 Lighting is a crucial factor that can significantly impact the shades' look and feel, especially a delicate hue like Snowbound. Depending on the cardinal directions – North, South, East, West – your room faces, the tone of your paint can alter during various times of the day.
North-Facing Rooms
North-facing rooms tend to pull in cooler and bluer tones. Don't worry! It's not always a disadvantage, but it can add an unexpectedly beautiful dimension to Snowbound.
Why? Because this hue comes with great harmony blended into its undertone. Hence, Snowbound appears fresh and crisply cool in northern light exposure rather than starkly white or icy.
South-Facing Rooms
South-facing rooms are where Snowbound can show off its perfect balance of warm and cool undertones illuminated by ample natural light throughout the day. Sunlit spaces can enhance the warmth imbued in this hue, making it radiate like a soft white pearl.
East-Facing Rooms
Ever-changing is how one might describe the effect of lighting in east-facing rooms, dramatically affecting colors from sunrise to sunset.
During morning hours, under softer natural tones, Snowbound may lean towards a mild greyness or slightly warmer tone. It might appear more subtle yet crisp as evening approaches with less light.
West-Facing Rooms
In west-facing rooms blessed with the rich amber hues of sunlight during afternoon and evening hours, Snowbound delivers an impeccable performance by reflecting these golden tones while maintaining its serene coolness.
Choosing where to paint Sherwin Williams Snowbound SW 7004 in your home will depend heavily upon your exposure to these cardinal directions of lights.
Also Read About Sherwin Williams Canvas Tan SW 7531 [Interior or Exterior?]
FAQs About Snowbound SW 7004
How does Sherwin Williams Snowbound SW 7004 stand out from other white paint shades?
Snowbound has a balanced blend of warm and cool undertones, making it highly versatile for varying light exposures and room applications.
Does Snowbound work well in darker rooms?
With its high LRV (83), this color can brighten up darker rooms by reflecting and maximizing the available light.
What popular design styles complement Snowbound SW 7004?
This color works well with minimalist design aesthetics but complements contemporary, farmhouse, and Scandinavian styles due to its clean, crisp demeanor.
Can I pair Sherwin Williams Snowbound with different shades of gray?
Absolutely! It pairs beautifully, especially with soft, warm grays such as Colonnade Gray SW 7641, creating a modern yet cozy ambiance.
Is Snowbound a suitable choice for exterior tasks?
Yes, it works well as an exterior paint, too. It offers great sunlight reflectivity without looking overly bright, resulting in a crisp and clean curb appeal.
Conclusion
To wrap it up, Sherwin Williams' Snowbound SW 7004 is quite the chameleon, effortlessly transitioning between warm and cool, light and dark.
This versatile hue can complement any design style, making it a top contender for your next design project.
Whether considering a whole home revamp or just dabbling in a minor update, Snowbound may be the perfect shade you've sought.
Lighting conditions significantly affect this color's appearance. So before settling on Snowbound, take advantage of paint samples to ensure it truly enhance your space, regardless of the time of day or direction your room faces.