Are you thinking about giving your space a fresh new look? Picking out the perfect paint color can feel overwhelming, but don't stress; we've got your back.
In this article, we're focusing on one of the most versatile neutrals from Sherwin Williams - the Silver Strand SW 7057.
By the end of this Sherwin Williams Silver Strand SW 7057 color review, we promise you'll consider Silver Strand for your interior project.
Imagine a hue that's not warm or cool but just right - Silver Strand. It's a calming blend of grey and blue with a pinch of green that works beautifully in nearly any space.
This muted light silver-green is a top choice for creating an inviting yet sophisticated ambiance. Read on to see why this color might be a perfect fit for your upcoming redecoration plans.
Shedding Light on LRV of Silver Strand SW 7057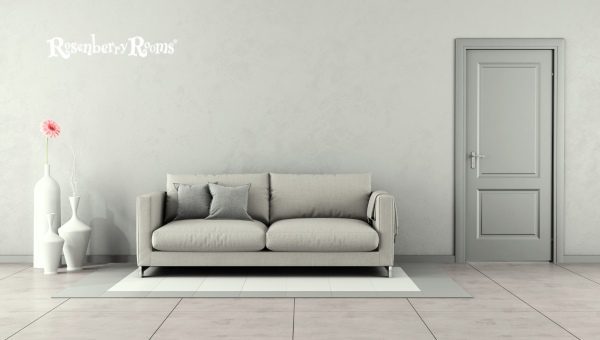 One key term that crops up when discussing paint colors is LRV or Light Reflectance Value. So, let's delve into the details of the Sherwin Williams Silver Strand SW 7057 to understand its specifications better:
RGB: 200 / 203 / 196
LRV: 59
Availability: Both Interior and Exterior
Color Collections: Color ID (Nurturer), Living Well (Unwind), Pottery Barn Kids (Fall/Winter), Colormix Forecast 2024 (a Study in Delicate Tints), Gallery Series
Hex Value: #C8CBC4
Location Number: 237-C1
Color Family(s): Neutral
Let's go a bit deeper and interpret why these numbers are important. For one, the high LRV of Silver Strand SW 7057, which clocks in at a healthy value of 59, makes the color versatile for different settings.
The neutral family it belongs to and its impressive availability both for the interior and exterior applicability make this color all the more attractive for your color palette.
Importance of LRV in Color Selection
The Light Reflectance Value (LRV) is crucial in paint color selection due to its ability to measure the percentage of light a paint color reflects. It ranges from 0% (absolute black, absorbing all light) to 100% (pure white, reflecting all light).
A color's LRV impacts how light or dark it appears, its perceived size and volume, and energy efficiency - darker colors absorb more heat while lighter colors reflect it.
Hence, understanding LRV can guide you to choose colors that enhance room aesthetics and contribute positively to energy consumption.
LRV Interaction with Light Directions
The Sherwin Williams Silver Strand SW 7057 has an LRV 59. This value falls into the mid-range category, indicating that this color neither absorbs nor reflects a high amount of light.
Given this LRV, it denotes that Silver Strand is a fairly light neutral paint color but not as bright as pure white. It would work well in spaces you wish to keep moderately well-lit without becoming too bright or dark, providing a perfect balance.
It's great for maintaining an atmosphere of freshness and calmness in any interior room, from living rooms to bedrooms.
Also Read About Sherwin Williams Redend Point SW 9081 [Paint Color Review]
Warm or Cool? Decoding the Undertones
Sherwin Williams Silver Strand SW 7057 is considered a cool paint color. Cool colors are noted for their calming and soothing effect in a space, and the Silver Strand is no exception.
This shade leans towards grey with a hint of green undertone, which falls into the cooler spectrum of colors.
This cool undertone makes it an excellent choice for creating an airy and serene ambiance, perfect for bedrooms or bathrooms where you want to promote relaxation.
Its light reflectance value (LRV) of 59 makes it adaptable - neither too dark nor too bright, making this hue balance nicely in rooms that receive varying amounts of natural light.
Pairing Silver Strand with crisp whites or even deeper greys can accentuate its cool tones further, giving your space a modern, sophisticated aesthetic. Whether used as a focal point on walls or subtly in accents, Sherwin Williams Silver Strand SW 7057 brings a fresh and tranquil feel to any room.
Dominant Undertones in Silver Strand
Sherwin Williams Silver Strand SW 7057 features cool cyan undertones, enriching this paint color's sophisticated character. Cyan, a cool color by nature, effortlessly imbues Silver Strand with calmness and a subtle, vibrant appeal.
The cyan undertone makes this shade distinctive and versatile. It can lend an airy quality to the room, creating a feeling of tranquility and spaciousness. Given its calm essence, it works incredibly well in areas of the home intended for rest or relaxation, such as bedrooms or bathrooms.
In different lighting conditions, the cyan undertones may become more apparent. In areas with ample natural light, these undertones may create an almost ethereal glow to the room.
Unleashing Silver Strand's Potential in Interior Spaces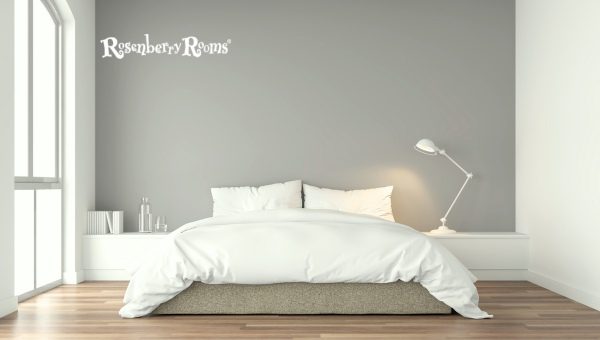 The true mark of a versatile paint color lies in its adaptability, and Sherwin Williams Silver Strand is the epitome of this.
It's not merely an idle choice you can slap on any wall but a thoughtful selection that adds value to your interior spaces, creating an environment you'll love.
Living Room: Imagine yourself winding down after a long day in a living room bathed in the calming aura of Silver Strand. Apply it as a backdrop on your walls, setting off darker or bolder decor elements wonderfully due to its neutrally balanced hue.
Bedroom: Who wouldn't want their haven to exude peace and tranquility? The light saturation of Sherwin Williams Silver Strand creates a tranquil bedroom atmosphere that promotes relaxation and restful sleep.
Dining Room: The dining area painted with Sherwin Williams Silver Strand can set the take-it-easy tone for leisurely meals. Meanwhile, its subtle cool lines blend beautifully with wooden furniture or metallic accents.
Home Office: Imbue your workspace with freshness and clarity by coloring your home office walls with Silver Strand SW 7057. Add white or dark wood furniture, and you have an office that fosters productivity while maintaining comfort.
Hallway, Kitchen, Bathroom: Exhibiting immense versatility, Silver Strand triumphs equally well in other areas like hallways (where it forms transition), kitchens (amazing with stainless steel appliances), and bathrooms (where it channels spa-like calm).
In nursery settings, trust this gentle hue to create perfect soothing conditions for the baby's restful sleep, while in entryways, it welcomes guests warmly without overdoing the charm.
To cut it short: If there's space under your roof that could use some serenity mixed with charm - there is hardly a place Sherwin Williams' Silver Strand won't shine.
Explore More: Sherwin Williams High Reflective White SW 7757 [Review]
Exhibition of Silver Strand in Exterior Applications
Beyond interiors, the adaptability of Sherwin Williams Silver Strand is demonstrated beautifully in various exterior applications. Here's some inspiration for you:
Front Door: A front door adorned with the elegance of Silver Strand presents a sophisticated, welcoming air. Pair it with a crisp white trim for an appealing first impression.
Window Trim: A window trim washed with this subtle hue softens the glare from the sun and subtly frames the outdoor vista. It harmonizes excellently with various spectrums of window tints.
Garage Door: Silver Strand applied to your garage door promotes a sleek appearance that lasts through seasons, providing a clean-cut framework that enhances curb appeal.
Shutters: Painting your shutters using Silver Strand can infuse classic charm or modern minimalism into your home's exterior, depending on your architectural style and surrounding environment.
Porch Ceiling & Exterior: Silver Strand shines seamlessly From porch ceilings— an elegant buffer between azure skies and your home—to exterior accents like moldings or brackets.
For outdoor furniture like benches or chairs, fencing that needs an elevating touch, mailbox needing a face-lift, or even a gazebo or pergola yearning for understated grace, Sherwin Williams' Silver Strand can perform magic effortlessly!
The architectural style of your home, existing exterior color palette, local climate factors, and personal style should all be considered while deciding on Silver Strand for outside use. This charming color allows creative variation by these factors while keeping its core persona intact.
Sampling - A Crucial Step Before Decision Making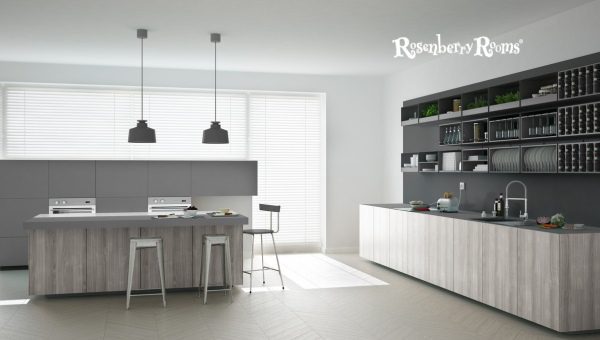 Before diving headfirst into painting your spaces with Silver Strand, it is crucial to sample the color. Sampling assists you in experiencing the impact of different lighting conditions on the shade throughout the day.
Applying a small test patch on various walls ensures that the color complements the décor and doesn't clash with other elements.
It also lets you visualize how Silver Strand will uniquely appear in your space. Remember, due diligence in sampling can save you cost overruns and disappointment.
Coordinating Colors with Sherwin Williams Silver Strand SW 7057
One of the best aspects of Silver Strand is its compatibility with other colors. Its neutral undertones provide a great base to pair with other shades. Let's delve into some excellent coordinating color options:
Reserved White SW 7056: This white color with gray undertones mirrors the coolness of Silver Strand splendidly. Use it on trims, moldings, or accessories.
Illusive Green SW 9164: This darker green hue brings out the slight green tinge of Silver Strand, giving depth to your spaces.
Vintage Vessel SW 9050: It's a stronger, more classic shade that beautifully anchors the lightness of Silver Strand.
Have fun pairing these protagonists with Silver Strand; this range successfully accommodates different design needs while maintaining accord visually and thematically.
If you're looking for complementary bold colors, consider vibrant blues or rich browns that put a contemporary spin on décor schemes.
Read More: Sherwin Williams Lazy Gray SW 6254 [Paint Color Review]
FAQs About Silver Strand SW 7057
How does Sherwin Williams Silver Strand SW 7057 look in different lighting?
Silver Strand looks slightly cooler in north-facing rooms with lesser natural light, while it adopts a warmer persona in south-facing rooms with abundant sunlight.
What is the best area of the house to use Sherwin Williams Silver Strand?
Silver Strand is a versatile hue suitable for any room, from living areas and bedrooms to kitchens and bathrooms.
Can I use the Sherwin Williams Silver Strand for exteriors?
Its subtlety and sophistication work remarkably well on home exteriors such as front doors or window trims.
With what kind of materials and finishes does the Silver Strand SW 7057 work best?
It blends splendidly with wooden furniture, metallic accents, and stainless steel appliances, playing well with various upholstery fabrics.
What are some complimentary colors to pair with Sherwin Williams Silver Strand?
Reserved White SW 7056 or Illusive Green SW 9164 offer excellent companion choices to bring out the best in your Silver Strand painted room.
Conclusion
Selecting the perfect paint color is an integral part of any design plan. Sherwin Williams Silver Strand SW 7057 offers a harmonious blend of elegance and versatility that could be just what you're seeking.
Whether aiming for a serene ambiance in your bedroom or lending an inviting feel to your living room, Silver Strand stands out as a trusted and adaptable selection.
With its uncanny ability to adapt to different settings, this color could be the key to unlocking the aesthetic appeal of your desired space.