Are you considering a fresh coat of paint for your home to change the mood or bring in a touch of elegance? Then you have come to the right place.
Welcome to the Sherwin Williams Natural Linen 9109 color review, where we will closely examine this versatile hue. It's a beautiful neutral color that can transform your spaces with sophistication.
This moderately light, warm shade caresses your walls subtly and breathes life into any space it graces. Its perfect balance of beige, taupe, and greige hues seamlessly fits any style — traditional, modern, or anywhere.
If it's time to make a refreshing change, Sherwin Williams Natural Linen could be just what you're searching for!
Important Keys of Sherwin Williams Natural Linen 9109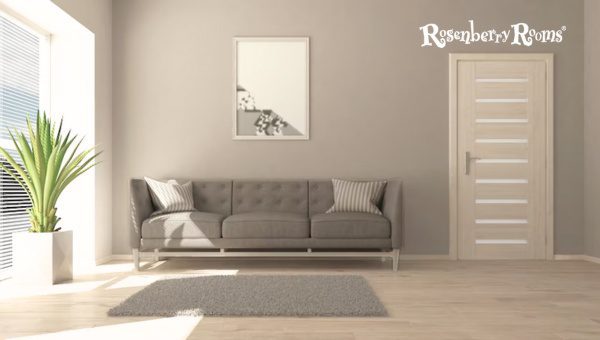 Sherwin Williams Natural Linen 9109 is a perfect neutral meticulously curated to fit seamlessly in many color palettes. This shade isn't just versatile; it's iconic, featuring in:
Color Collections such as Color ID (Enthusiast), Living Well (Inspire), Top 50 Colors, Pottery Barn Kids (Fall/Winter), and Pottery Barn Teen (Fall/Winter).
It also got spotlighted in the Colormix Forecast 2022 (Dreamland) and Rejuvenation (Fall/Winter) lines.
It's part of the Finest Whites & Neutrals group, classified under Warm Neutrals.
The paint is available for Interior and Exterior applications, enhancing its versatility.
Part of the Yellow Color Family(s), it brings warmth without overwhelming.
Its hex value, #DFD3C3, denotes a balanced mix between its red, green, and blue primary colors.
The location Number 205-C1 can be used as a quick identifier when seeking this shade.
With an LRV - or Light Reflectance Value - of 66, Natural Linen holds considerable potential for brightening spaces.
Remember these key points as you begin your home makeover journey with Sherwin Williams Natural Linen 9109!
LRV Value of Natural Linen 9109
The Light Reflectance Value (LRV) of Sherwin Williams' Natural Linen 9109 is 66. This means the color reflects about 66% of light and absorbs 34%.
This makes Natural Linen a fairly light color, yet still providing a warm, earthy hue. The LRV scale runs from 0 (absolute black) to 100 (perfectly reflective white).
By having an LRV of 66, Natural Linen falls appropriately within the range for neutrals and is often used for creating a cozy and inviting interior space.
The benefits of LRV in Paint Selection
The Light Reflectance Value, or LRV, is pivotal when choosing paint colors. This value (ranging from 0 to 100) tells you how much light a color reflects, with 0 being absolute black, absorbing all light and heat, and 100 being pure white, reflecting all light.
So, a shade like Sherwin Williams Natural Linen 9109 with an LRV of 66 indicates that it's moderately reflective - therefore, it won't darken a room too much while still providing warm hues. Understanding LRV helps ensure your chosen color optimally augments your space's natural light.
Also Read About Sherwin Williams Dover White SW 6385 [Color Review]
Subtle Undertones of Natural Linen 9109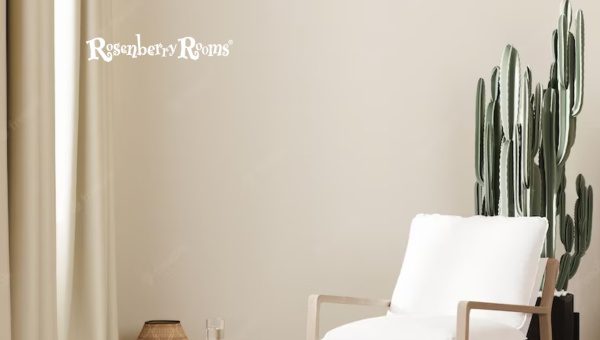 Sherwin Williams' Natural Linen 9109 has an orange undertone. This means that under certain lighting conditions or when placed next to other colors, you might notice subtle hints of orange emanating from the Natural Linen color.
Orange undertones give the color a warmer and more inviting feel, making it a popular choice for living areas and bedrooms.
This orange undertone adds depth and dimension to this otherwise neutral shade, separating it from pure gray or beige colors.
It can help make a space feel more cozy and comfortable, especially when combined with similar warm hues or contrasting cool tones to balance out the overall palette of your interiors.
Interior Applications for Natural Linen 9109
Harnessing the brilliance of Sherwin Williams Natural Linen 9109 in your interiors can create a feeling of warmth and tranquillity.
From a functional perspective, this shade has a substantial LRV (66), enabling it to reflect a significant amount of light—making your rooms look more spacious and lively.
So, you're looking for an inviting neutral tone to accompany various decor styles? Let's introduce you to the ideal rooms for experimenting with Natural Linen!
Living Room: To foster a relaxing environment, consider Natural Linen on walls in contrast with pure white trim. It gives the room an understated elegance—the perfect backdrop for colorful artwork or accessories that pop.
Bedroom: Create a comforting, restful ambiance by complementing Natural Linen with warm wooden furniture or plush fabrics and textiles.
Home Office: Let this calm, neutral tone provide the perfect setting conducive to focus and productivity. Pair it with darker shades for shelving or tables for manual contrast.
Hallways and Entryways: As these spaces often get fewer natural light sources, Natural Linen—thanks to its high LRV—keeps them seem bright and welcoming.
No matter what part of your home needs makeover magic, Sherwin Williams Natural Linen 9109 may be the solution you've been searching for. An infusion of this tranquil color could be precisely what your spaces need.
Exterior Usage of Sherwin Williams Natural Linen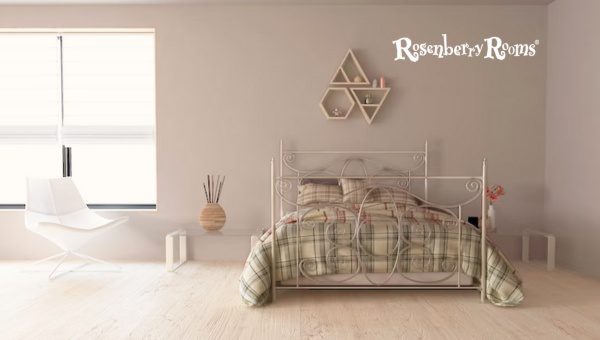 Sherwin Williams Natural Linen 9109 isn't limited to interior spaces. Its versatility and adaptability shine just as vividly outdoors, helping you create an awe-striking retreat from the world.
Seeing a house painted in this pleasing neutral can be quite a breath of fresh air. Its warm tint is welcoming yet sophisticated – it sets the stage nicely for complementing colors on the trim, shutters, and doors.
Whether brushing up an oceanfront property or sprucing up a suburban dwelling, Natural Linen transcends geography and architecture.
The beauty it adds to exteriors reflects well on you, positioning your home as an emblem of style and grace.
Creating Impactful First Impressions
The first impression is crucial for homes – whether for your guests or potential buyers down the line. A well-thought-out exterior paint job can greatly elevate your home's curb appeal.
With Natural Linen 9109, you're investing in a timeless color that remains stylish year after year. It works symbiotically with nature - whether amidst lush greenery or contrasted against striking blue skies; your house will always look harmonious with its surroundings.
Strategically utilizing Sherwin Williams Natural Linen on exteriors can result in a visually enticing facade that mesmerizes onlookers and creates impactful first impressions!
Explore More: Sherwin Williams Extra White SW 7006 [Color Review]
Warm or Cool Scale Placement for Natural Linen
Sherwin Williams' Natural Linen 9109 is classified as a warm, neutral color. This means that while the color falls into the neutral category, it leans more towards the warm side of the color spectrum.
The term 'warm' refers to its underlying color temperature which we perceive as inviting and cozy. Colors with orange, red, brown or yellow undertones, like Natural Linen 9109, are typically considered warm.
Being a warm neutral means that it's incredibly versatile and can complement a wide variety of decor styles. It has a gentle presence that doesn't overpower a space but instead contributes to creating an inviting and comfortable atmosphere.
Whether used on walls, trim or cabinets, this warm neutral can tie together other colors in a room and provide an appealing backdrop for enhancing other design elements.
The Essentiality of Paint Sampling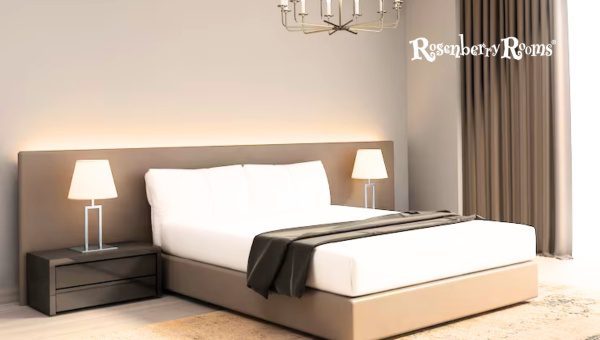 Before you paint an entire room or exterior, taking the time to sample your chosen color is crucial. Sherwin-Williams offers a generous paint sampling policy, allowing customers to live with their color choices before diving in fully.
This step is essential in ensuring your selected shade works well under different lighting conditions and with existing furnishings.
For Natural Linen, sampling can highlight its warm undertones and smooth finish across various settings. Remember, an informed decision saves time, money, and unnecessary hassles.
Suggested Coordinating Colors to Complement Natural Linen
Sherwin Williams Natural Linen 9109 pairs exquisitely with a myriad of colors, subtly elevating the ambiance of your space. Here are some suggested Sherwin Williams hues that harmonize beautifully with Natural Linen:
Divine White SW 6105: A soft, muted white with comfortable neutral undertones, Divine White offers contrast without gaining an overwhelming presence. It's ideal for your trims or ceilings paired with Natural Linen.
Antler Velvet SW 9111: Slightly darker than Natural Linen and projecting a warm, creamy tan color, Antler Velvet works well for creating depth and dimension in your room without straying from the relaxing neutrals.
Gris Morado SW 9156: A variant on the greige color trend, Gris Morado leans toward the gray spectrum but maintains a warm base tone that pairs serenely with Natural Linen.
Pairing these coordinating colors with Natural Linen can offer a balanced painting scheme that matches various decor styles while maintaining harmony throughout the room. It is worth noting that lighting and room size can affect how these paints appear in your space.
The Impact of Lighting Direction on Natural Linen Appearance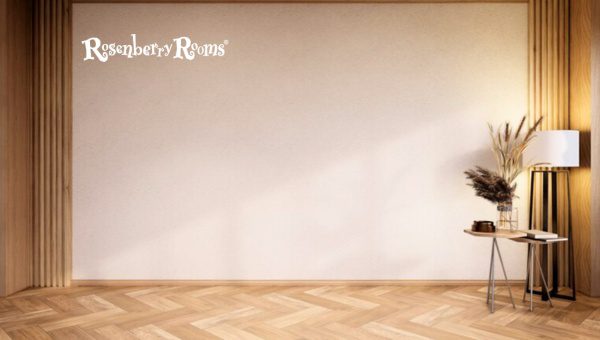 One crucial aspect we often overlook when choosing paint colors is how they may vary based on the direction of light in a room.
Let's delve into understanding how Natural Linen 9109's appearance can be influenced by different sources of lighting — specifically, the direction your space faces: North, South, East, or West.
North-Facing Rooms
Rooms that face north invite indirect natural light. Sherwin Williams Natural Linen can convey a more muted, soothing essence in these spaces as this cooler light brings out its graceful grey undertones.
It's ideal for such rooms if you prefer a tranquil ambiance. Pairing it with bright artificial lighting and reflective surfaces can further enhance the warmth this color provides.
South-Facing Rooms
Sherwin Williams Natural Linen will display warmer undertones if your space is south-facing and filled with abundant natural sunlight throughout the day.
The direct light intensifies this shade's richness and hue intensity, adding a depth cheekily reminiscent of glowing sunshine indoors. Surfaced elements such as furniture or accessories in cooler hues can remarkably balance these warm tones.
East-Facing Rooms
Come mornings in east-facing rooms, expect to see Sherwin Williams Natural Linen reveal brighter and warmer tints—thanks to the gentle morning sunlight gradually heightening its saturation levels.
This gives a fantastic softness at sunrise but can appear slightly cooler and greyish as the day advances post-sunset due to dimmer evening lighting conditions.
West-Facing Rooms
Conversely, west-facing rooms showcase their most vibrant selves in the afternoon to evening timeline. Sherwin Williams Natural Linen 9109 takes on an additional dimension under this cumulative warm light—it appears subtly warmer and richer without losing its classic neutral character.
Read More: Sherwin Williams Argos SW 7065 [Paint Color Review]
FAQs about Natural Linen 9109
Is Sherwin Williams Natural Linen a cool or warm color?
Natural Linen by Sherwin Williams is recognized as a warm, neutral color. It carefully balances beige, taupe, and greige hues to provide warmth without becoming overwhelming.
What spaces are best suited for Sherwin Williams Natural Linen 9109?
Given its versatile nature, it can be used in any room—from living room and bedroom to kitchen and home office–to exude a calming warmth.
Does Sherwin Williams Natural Linen pair well with low light conditions?
Absolutely! Due to its high LRV (Light Reflectance Value) of 66, Natural Linen is excellent for spaces with less natural light as it has the potential to brighten up these areas.
What coordinating colors pair well with Natural Linen 9109?
Natural Linen pairs well with Divine White SW 6105, Antler Velvet SW 9111, and Gris Morado SW 9156.
How does Sherwin Williams Natural Linen look in different lighting directions?
Depending on the direction of natural light—North, South, East, or West—this shade may appear slightly warmer or cooler due to its inherent undertones and the amount of light the room receives throughout the day.
Conclusion
There you have it - the ultimate guide to Sherwin Williams Natural Linen 9109. This versatile color with intricate warm undertones offers impeccable elegance and sophistication that can transform your home decor.
With an understanding of how it responds under different lighting and coordination recommendations, you're all set to revitalize your space.
So, whether it's your living room that needs some warmth or the office looking for a pop of personality, reach out for Sherwin Williams Natural Linen 9109 – it truly is a choice that cannot go wrong!