Have you been pondering wall color options lately, hoping to find that perfect blend of change and subtlety?
I suggest you consider giving Sherwin Williams Conservative Gray SW 6183 color a chance. This color review will provide an in-depth look into these beautiful shades of gray.
There's just something about this hue that can breathe new life into your home. It strikes an exquisite balance between sounding serious yet promising a laid-back feel, radiating calmness balanced with a hint of authority.
Perfect for your living room, study area, or even the master bedroom, Sherwin Williams Conservative Gray SW 6183 could be the color revolution your humble abode needed! Let's illuminate why this shade may be the best decision in your decorating journey.
Get Acquainted with Sherwin Williams Conservative Gray SW 6183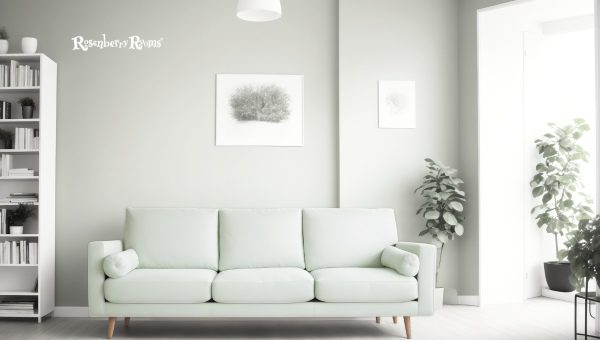 Welcome to the specifics of Sherwin Williams Conservative Gray SW 6183. This adaptable color has a unique blend that can transform any interior or exterior space.
RGB: 209 / 208 / 198 – This indicates the red, green, and blue constitutions.
Availability: This shade is ready for interior and exterior applications.
LRV: With an LRV of 63, it's a moderately light color that reflects more light than it absorbs.
Hex Value: #D1D0C6 indicates the web-safe color code.
Color Collections: This hue is part of inspiring collections such as Living Well (Recharge) and Pottery Barn Kids (Fall/Winter).
Location Number: Head to your local paint store and ask for color no: 215-C1 to get this shade.
Factoring in Lighting Cardinal Directions for SW 6183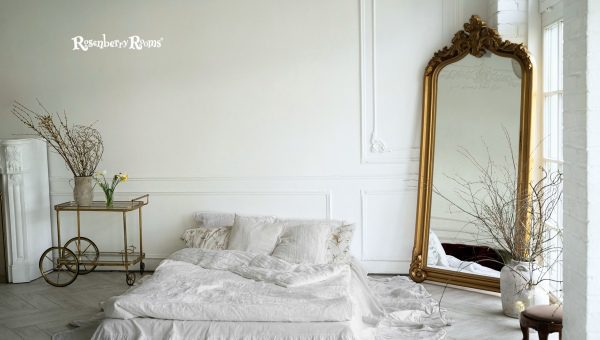 When deciding on a paint color, it's imperative to consider the impact of natural light. Depending upon the cardinal direction your room faces - North, South, East, or West, the appearance of Sherwin Williams Conservative Gray SW 6183 can subtly shift.
North-facing rooms:
Rooms that face North generally receive cooler and harsher light. You may observe that Conservative Gray takes on a cooler feel in these rooms.
Its blue-green undertones become slightly accentuated, and the space might appear slightly darker than expected.
Don't fret, though! This painted hue's inherent cool tone beautifully harmonizes with the colder light, offering an elegant tranquility to your spaces.
South-facing rooms:
In contrast to North-facing rooms, South-facing spaces are awash with warm and plentiful daylight. SW 6183 radiates a soft glow under this illumination while preserving its calmness.
The soft luminescence complements its gray facade, making it appear brighter than in other orientations.
East-facing rooms:
Bright mornings call for cozy corners! East-facing rooms tend to be brightest in the morning, with softer light later in the day.
In morning brightness, this shade will shimmer subtly due to its LRV of 63 while exhibiting a cooler feel during dusk as natural light dwindles.
West-facing rooms:
In West-facing areas illuminated by that golden afternoon sun, don't be surprised if you see Conservative Gray beautifully morphing from a subtle shade at noon to a more profound hue by sundown.
It's worth noting that lighting conditions can vary greatly depending on season changes, geographical location, and even weather conditions. For example, during overcast days or harsh winters when sunlight is limited or diffused by cloud cover, the shade can hold an even cooler vibe than usual.
Read More: Sherwin Williams Keystone Gray SW 7504 [Paint Color Review]
Learning about LRV
Sherwin Williams Conservative Gray SW 6183 is a popular paint color known for its versatile gray tone. It has a Light Reflectance Value (LRV) of 63.
Light Reflectance Value (LRV) measures the total light reflected from a surface. LRV plays a crucial role in how we perceive colors and can significantly influence the look and feel of a room.
The measurements are on a scale from 0 to 100, where 0 indicates absolute black and 100 refers to pristine white.
With an LRV of 63, Sherwin Williams Conservative Gray SW 6183 falls on the higher end of the scale, indicating a fairly light color.
This lightness helps bounce back considerable amounts of light, making it excellent for spaces where you want to maximize natural light or make a room appear more spacious.
Due to its high LRV value and neutral tone, Sherwin Williams Conservative Gray SW 6183 makes an outstanding choice for various interiors due to its ability to complement various decors and styles while maintaining an airy, luminous environment.
The Undertones in SW 6183
Sherwin Williams Conservative Gray SW 6183 is a beautiful, neutral gray hue with cool undertones. However, what truly sets it apart is not its base cool gray characteristics but its subtle blue-green tones that lurk beneath the surface.
While predominantly gray, when viewed under natural light or in particular spaces, it offers a serene hint of these cooler colors, making your room more harmonious and tranquil.
This transitional hue can enhance various decor styles due to its unique ability to flex between being a true neutral to displaying faint shades of blue and green depending upon the lighting and surrounding elements of the room.
Its reflective value (or lightness) is medium range, which balances between absorbing and reflecting light.
Warm or Cool - What to Expect from this Shade?
Sherwin Williams Conservative Gray (SW 6183) is a cool gray paint color. Despite its name, this color has more of a cool undertone than a warm one.
The "cool" description indicates the slight blue undertone often evident in natural or artificial light. This cool undertone makes the color look crisp and fresh, giving your space a serene and calming vibe.
Though subtle, this cool touch can brighten up your space and make it more open. While it perfectly suits contemporary interior designs due to its clean and crisp nature, it can also enhance traditional interiors by lending an elegant edge.
Explore More: Sherwin Williams Lazy Gray SW 6254 [Paint Color Review]
Considerations for Applying Conservative Gray in Different Settings
Regarding interior spaces, the Sherwin Williams Conservative Gray SW 6183 shines through and performs like a true star. This hue exudes a calm and sophisticated aura that fits seamlessly into any room of your home.
Your living room offers a neutral background that allows your furniture and accessories to be the focal point. It quickly becomes a marvelous canvas for you to paint your personality on top of.
The adapted gray can create an eye-catching contrast, especially with darker hues such as navy blue or forest green.
Note how the color balances beautifully against white or metallic fixtures for kitchens and bathrooms, rendering an elevated sense of elegance.
The Conservative Gray also works well in personal spaces like home offices or bedrooms by providing a tranquil atmosphere conducive to relaxation or concentration.
Visual Effects of SW 6183 on Exterior Facades
Sherwin Williams Conservative Gray SW 6183 isn't just teed up for indoor application; it also runs the game outdoors. Adding this shade to your exterior facade can instantly amplify curb appeal because of its timeless look.
The soft gray takes on a slightly lighter, subtly refreshing tone in direct sunlight. It pairs wonderfully with brick accents, stone paths, or even wooden porches, providing an aesthetic so balanced it's hard not to admire.
Consider this color for picking out trim elements - Shutters, fascia, or window frames experience a clean lift while maintaining sophistication when adorned with Conservative Gray SW 6183.
Light orientation will affect its appearance outdoors (more below), but rest assured: no matter where you apply it-Sherwin Williams Conservative Gray has got you covered.
The Importance of Sampling Before Committing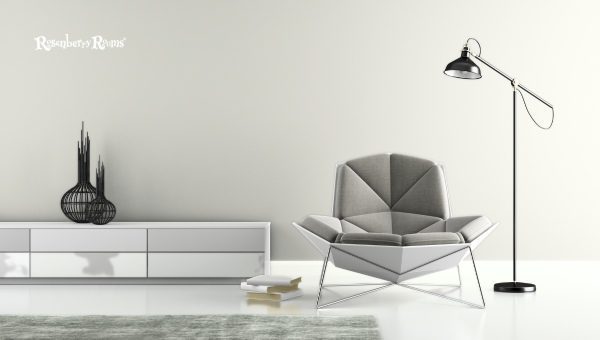 Before you leap with Sherwin Williams Conservative Gray SW 6183, taking a test drive is crucial. Paint a small sample on various walls in your room to see how the color interacts with different lighting situations and décor elements.
Observe it at different times of day and under artificial light. Why? Subtle undertones and lighting variations can cause a color to look surprisingly different. Remember, paint color is an investment that shapes your space, and you want it to be just right!
Choosing the Perfect Trim Colors to Pair with SW 6183
Are you looking for fuss-free trim colors to accentuate your Conservative Gray walls? Two contenders that pop immediately are Sherwin Williams High Reflective White SW 7757 and Pure White SW 7005.
Sherwin Williams High Reflective White SW 7757 is stunningly bright, lending a crisp definition to a room painted in shades of Conservative Gray. It's pristine and beaming, serving as a flawless complement without drawing too much attention.
On the other hand, Sherwin Williams Pure White SW 7005 suggests a softer approach. Its slight creamy undertone presents an inviting contrast against Conservative Gray, creating a warm, homely atmosphere.
Effective trim color selection greatly depends on your preferred style and the mood you aim to represent—test samples before reaching your final decision for personalized results.
Coordinating Colors with Conservative Gray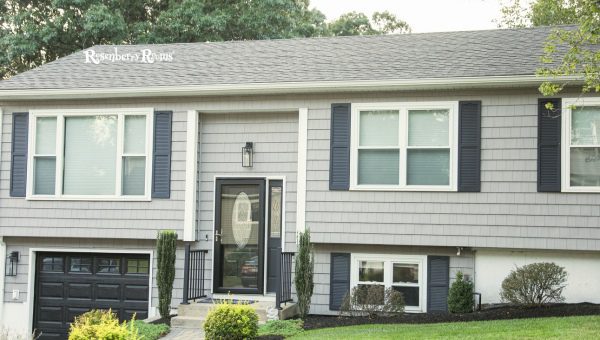 Opting for Conservative Gray is only the first step; finding the perfect coordinating colors breathes life into your space. For an appealing contrast, consider these options:
Ethereal White SW 6182: This light-toned shade makes for a harmonious, airy combination with Conservative Gray. Ideal for trims, ceilings, and even full walls if required.
Nacre SW 6154: It's a perfectly balanced lighter hue that compliments Conservative Gray, enhancing its cool undertones subtly.
Dried Thyme SW 6186: This organic green shade is unique yet stunning. When paired alongside Conservative Gray, it introduces a charismatic touch of nature to your indoors.
Consider these color combinations and envision how they could redefine your home space! The power of color in decorating is incredible when you have expected the aura you want unrevealed in your room.
These potential coordinating hues offer an opportunity to experiment and manifest the desired look effortlessly.
Also Read About Sherwin Williams Divine White Paint Color Review
FAQs About Conservative Gray SW 6183
How can Sherwin Williams Conservative Gray SW 6183 transform my living room?
The Conservative Gray is a versatile, cool, inviting shade that adds depth and elegance to your living room.
Can I use Sherwin Williams Conservative Gray SW 6183 in my kitchen?
Absolutely! Its cool undertones make it a perfect fit for kitchens, especially if paired with white cabinetry for a balanced look.
Is Sherwin Williams Conservative Gray SW 6183 suitable for exterior use?
Yes, you can integrate this color into your exterior palette due to its cool hue, rendering soothing curb appeal.
What popular colors coordinate well with SW 6183?
SW 6182 Ethereal White, SW 6154 Nacre, and SW 6186 Dried Thyme are popular choices that pair well with Conservative Gray.
Is it easy to find matching decor for rooms painted in Sherwin Williams Conservative Gray SW 6183?
Yes. With its cool undertones and neutral nature, finding décor to match rooms painted in this color should be fairly easy.
Conclusion
Sherwin Williams Conservative Gray SW 6183 brings subtle sophistication to interior and exterior spaces. Its versatility allows it to be paired effortlessly, creating appealing contrasts with colors such as Ethereal White, Nacre, and Dried Thyme.
So whether you're giving a fresh look to your kitchen or adding charm to your living room, this shade will elevate your home's ambiance with its cool, tranquil tones. Let Conservative Gray work its magic in reshaping the aesthetics of your cherished living spaces.