Painting your home is no small task. Making a bold choice takes time, resources, and courage. This is why picking the perfect color matters so much. You're here because you've probably heard about Sherwin Williams Classic French Gray SW 0077 and are eager to see the fuss.
Well, it's a good thing you stopped by! In this Sherwin Williams Classic French Gray SW 0077 color review, we'll unwrap all there is to know about this prized paint tone, from its nuanced shade to its remarkable versatility.
Are you ready to transform your living space into an ethereal sanctuary that speaks of beauty and sophistication? The magic wand may be Sherwin Williams Classic French Gray SW 0077; we'll tell you why.
In all simplicity, retouching your abode has never been easier or more satisfying! Buckle up as we look at this stellar choice for your walls. So put down that paintbrush for a moment, grab yourself a cup of tea, and let's start.
Sherwin Williams Classic French Gray SW 0077 essential details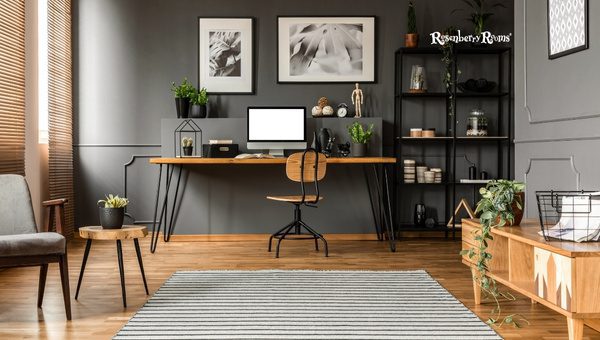 Let's start with some essential details for the Sherwin Williams Classic French Gray SW 0077. It is not just a name; it has unique characteristics that set it apart. Here's a snapshot to give you more insight:
Light Reflectance Value (LRV): 24
Red-Green-Blue (RGB) Configuration: 136 / 135 / 130
Availability: Can be used for both Interior and Exterior Projects
Color Collections: Featured in both Interior Historic and historic (Suburban Modern) Collections
Hexadecimal Value: #888782
These facts only scratch the surface of this classic hue. On diving deeper, you may be surprised to find how versatile it is!
From well-lit living rooms to cozy basement corners, it lends itself gracefully to different lighting conditions and architectural styles. No wonder several interior decorators and DIY enthusiasts swear by the SW 0077!
Also, if you're concerned about its environmental impact, rest assured that Sherwin-Williams follows strict sustainability standards across all its products.
Importance of Light Reflectance Value in Color Selection
Light Reflectance Value (LRV) is critical to color selection because it measures the percentage of light that a paint color reflects. The scale runs from 0% (absolute black absorbs all light) to 100% (pure white, reflecting all light).
The Classic French Gray SW 0077 by Sherwin Williams has an LRV score of 24. This means that it reflects a rather modest amount of light.
Therefore, it won't bounce back harsh illumination but will soften the already present ambient light to create a warm, cozy atmosphere.
As such, its subdued LRV allows it to absorb a considerable amount of light while adding depth and giving off subtle undertones under different lighting.
This optimal reflectivity also decreases glare, making it perfect for relaxation zones like bedrooms and reading nooks where controlled lighting is preferred.
Always choose a paint color with an LRV that complements your room's size and lighting conditions. Testing small paint patches on different walls could be beneficial before committing fully if you're unsure about your lighting conditions or want your space to look larger or smaller.
Warm or Cool? Classifying the Classic French Gray
Sherwin Williams Classic French Gray SW 0077 is a slightly warm gray color. It isn't overly cold and has slight green undertones, making it warmer than other gray shades.
The warmth in this gray is very subtle and can be more or less perceptible depending on the light conditions.
Despite being warm, it still offers that sense of calm usually linked to cooler grays. It can be used in various settings, from living rooms to bedrooms, bringing instant elegance and sophistication.
In daylight or well-lit spaces, you may notice a hint of warmth in its appearance. While under less bright or artificial light, it may appear more neutral or cooler.
As with all colors, the perception of whether Sherwin Williams French Gray seems 'warm' or 'cool' can also depend largely on its surrounding color context - what other colors are present in the space.
So, while deciding whether this color is right for you or not for your home interior project, consider its undertones and how they will interact with your furniture, floor coverings, and natural lighting conditions before proceeding.
Read More: Sherwin Williams Redend Point SW 9081 [Paint Color Review]
Putting the Classic French Gray to Use
Let's look at practical ways to incorporate this color into your home. The beauty of Sherwin Williams Classic French Gray is that it can be used practically anywhere in your home, from the Living room to your Bedroom and even smaller spaces like a Closet or a Laundry room.
With its slightly warm tone, this color doesn't overpower but beautifully complements other elements in your space.
Interiors
In the heart of your home - the Kitchen, Classic French Gray can serve as an elegant backdrop for colorful utensils or cutting-edge appliances. Think minimalistic style with maximum utility!
The tranquility of this color also appeals naturally to the quiet comfort of a Bedroom. With soft lighting and comfortable furnishings, Sherwin Williams Classic French Gray whispers sweet dreams.
When applied in a working environment like a Home Office, it creates an ambiance that combines comfort with concentration – all without straying too far from the soothing vibes you want in any living space.
In-game spaces like a Playroom it has the unique ability to downplay chaos and magically make the place seem tidy and well-organized.
For those who prefer reading within muted tones, deploying it in a cozy corner or a dedicated Library can be just what they need. The Classic French Gray highlights favorite books and quiet contemplation moments perfectly.
To retain worldwide appeal and sophistication, apply Classic French Gray in common areas such as the Living Room. Elevate even more with luxurious add-ons like marble accents or gold-framed mirrors.
This versatile color effortlessly pivots from playful to sophisticated within the house - transforming your living space into an ethereal sanctuary hinting strongly at classical elegance.
Imagine yourself curling up with your favorite book, surrounded by beautifully gray walls – sounds dreamy, right?
Whether you're thinking about revamping the style of your interiors completely or just exploring possibilities, considering Sherwin Williams Classic French Gray SW 0077 could be very worthwhile.
Using Sherwin Williams Classic French Gray SW 0077 for Exterior
Stepping outside, the versatility of the Classic French Gray SW 0077 doesn't stop at your front door. This alluring hue can be a strong contender for your home's exterior, invigorating the look and feel of various outdoor features.
Imagine your shutters bathed in this undeniably classic color, their gray elegance capturing attention as they contrast sharply with lighter siding. How about using it to lend a fresh, modern touch to your porch ceilings as you sit back to enjoy a quiet evening?
Besides serving as an attractive color for garage doors, providing a harmonious balance with brick or stonework of nearly any shade, consider applying it on those rustic iron fences around your property. This paint's durability ensures long-lasting beauty despite harsh weather conditions.
Are you thinking about updating that weathered patio set? Breathe life into aging exterior furniture and update your outdoor living space with this refined color selection.
And who said utility details can't be fashionable? Consider painting those commonly overlooked features like your mailboxes and children's outdoor playsets. With Classic French Gray SW 0077, these elements can stylishly blend into or stand out in harmony with the landscape.
With its inviting ambiance and timeless appeal, the Classic French Gray can transform mundane exteriors into artistically appealing spaces. Here's to stepping outside more often!
The Impact of Lighting on SW 0077: The Role of Directional Light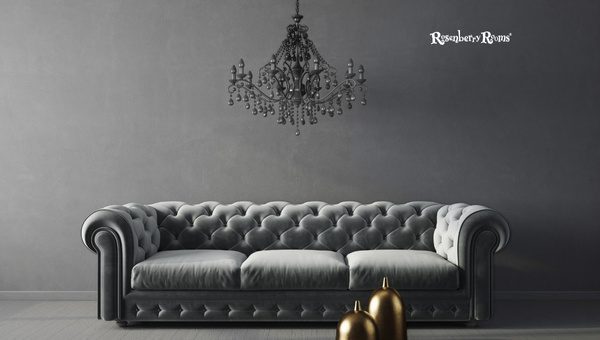 You may wonder how important lighting can be when choosing paint colors like the Sherwin Williams Classic French Gray SW 0077.
I assure you, it is critical. The value of a color can significantly transform based on the lighting conditions in a room, and this charming gray is no exception.
North Facing Light
In a north-facing room, light tends to have a bluer tint. This will usually pull out the colder undertone in your Sherwin Williams Classic French Gray SW 0077 paint, making it look more blue-gray than pure gray. However, because our pick is only slightly warm gray, it won't turn overly cold even under northern light exposure.
South Facing Light
South-facing rooms are typically flooded with warm and bright daylight throughout the day. Here, the Classic French Gray SW 0077 will appear warmer and lighter due to plenty of natural sunshine streaming into your space.
East Facing Light
Here's where things get interesting! In east-facing rooms, you'll enjoy the best of both worlds as you get warm light in the morning and cooler light in the afternoon.
With Sherwin Williams Classic French Gray SW 0077 walls, you'll see your walls transform from a soft, warm hue at sunrise to a slightly colder one by sunset.
West Facing Light
West-facing rooms experience warmer tones as the sun sets during late afternoon and early evening hours.
During this time, if adorned by Classic French Gray SW 0077, your room will radiate an inviting ambiance that leans towards refreshingly crisp rather than flatly cold.
And there's more - other artificial lighting elements like lamps or LED lights also impact how this color gets perceived differently at different times of day.
The key to finding your perfect shade in these lighting conditions lies in matching it with preferable furniture or house decor and understanding the direction of light inflow, too!
Why Choosing a Sample Paint is Important?
Choosing a paint color is indeed an art. But rather than relying solely on your imaginative prowess, obtaining sample paints can help you envision the color in the specific context of your home's lighting and décor.
By applying a sample patch of Sherwin Williams Classic French Gray SW 0077, you're allowing yourself to experience the unique characteristics of this hue in different light conditions throughout the day and across various textures. This enables you to gauge how well it complements your furniture, upholstery, or artwork.
Sampling saves you time and resources in making revisions and empowers you to make an informed choice that will leave you satisfied with the final result. After all, there's nothing like seeing it firsthand in your own space!
Compatible Trim Color Choices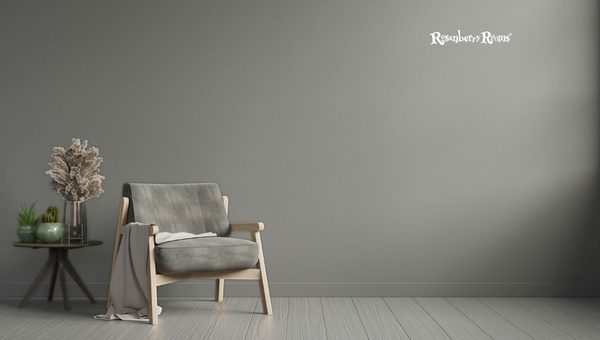 A critical element of achieving a harmonious color scheme in your space comes from picking the appropriate trim color.
Your choice creates contrast and can mute or elevate the dominant wall color. Several trim colors stand out as particularly harmonious with Sherwin Williams Classic French Gray SW 0077.
Many designers recommend the following options:
Sherwin Williams Pure White SW 7005: This hue is true to its name, a pure white that is neither overly warm nor cool. Paired with Classic French Gray, it will add a bright, fresh balance to your space.
Benjamin Moore Chantilly Lace OC-65: While this choice may appear similar to SW 7005 at first glance, it's subtly different. Chantilly Lace has a slightly cool undertone that brings out the warmer notes in Classic French Gray, creating an inviting contrast.
Sherwin Williams High Reflective White SW 7757: As the name suggests, this color possesses high light reflectivity. The result is a glowing trim that wonderfully complements the subdued tones of Classic French Gray.
These choices give you some maneuvering room depending on your personal preferences and existing decor elements.
If your room has cooler accents or furniture finishes, Benjamin Moore's Chantilly Lace might make for an excellent match.
Explore More: Sherwin Williams Cyberspace SW 7076 [Paint Color Review]
Finding The Perfect Match
When pairing Sherwin Williams Classic French Gray SW 0077, two notable colors effortlessly complement its subdued charm - First Star SW 7646 and Charcoal Blue SW 2739.
First Star SW 7646 is a soft, subtle gray that maintains a feeling of serenity without becoming too chilly or stark. It's enough to create a touch of contrast with the Classic French Gray while maintaining visual harmony.
On the other hand, Charcoal Blue SW 2739 has a deep, rich character that brings depth to any space. Teaming this shade with Classic French Gray can lend an air of elegance and sophistication, perfect for creating that 'grand' effect in entryways or formal dining rooms.
Color selection is not just about your preferred shades; it also considers the room's functionality and the mood you want to create. So, take your time to experiment with different combinations before settling on the perfect match for you.
Also Read About Sherwin Williams High Reflective White SW 7757 [Review]
FAQs About Classic French Gray SW 0077
What is the LRV of Sherwin Williams Classic French Gray SW 0077?
The Light Reflectance Value (LRV) for Sherwin Williams Classic French Gray SW 0077 is 24.
Is Sherwin Williams Classic French Gray SW 0077 suitable for a bedroom?
Yes! This versatile color lends a soothing and elegant touch, making it perfect for bedrooms.
Does the Classic French Gray color change in different lighting conditions?
Like any paint color, the appearance of Sherwin Williams Classic French Gray can be influenced slightly by lighting, but it predominately remains consistent.
What colors match well with Sherwin Williams Classic French Gray?
First Star SW 7646 and Charcoal Blue SW 2739 pair perfectly with this shade.
Can I use Sherwin Williams Classic French Gray on my home's exterior?
Certainly! This color's classic appeal and versatility make it a great choice for exterior projects.
Conclusion
Venturing into the home renovation and design world can feel overwhelming with endless color choices at your disposal.
The key is finding one that brings a touch of sophistication while staying versatile and timeless, much like Sherwin Williams Classic French Gray SW 0077.
It graces any room with a quiet elegance that resonates perfectly with various architectural styles and personal designs.
So there you have it! When embarking on your decorating journey, remember to keep in mind the magic and versatility of Sherwin Williams Classic French Gray. It could just be the color transformation that your home needs.