As a self-proclaimed furniture enthusiast, you can only imagine my excitement when I came across the Inside Weather Modular Bondi Sofa.
Naturally, I had to get my hands on one and give it a try, so in this Inside Weather Modular Bondi Sofa review, I'll be sharing my personal experience with this trendy piece of furniture making waves on social media.
As someone who loves staying up-to-date with the latest interior design trends and constantly giving my home a fresh makeover, I was eager to see if the Bondi Sofa lived up to the hype. If you want an in-depth analysis of its comfort, design, and functionality, keep on reading!
My aim is to give you a genuine account of my time with this modular sofa so you can ultimately decide whether it's worth bringing into your home or not.
Unboxing and Assembly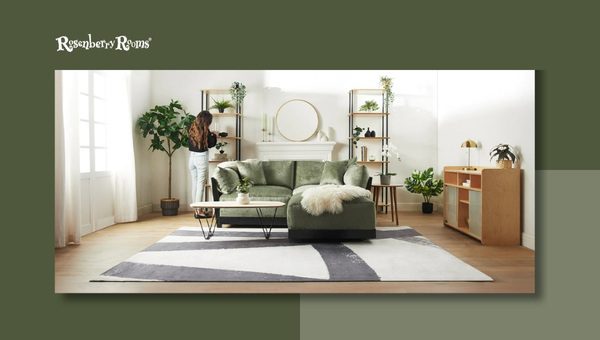 The unboxing and assembly process of a sofa can greatly influence one's overall experience. Join me as I recount my own journey unboxing the Inside Weather Modular Bondi Sofa and delve into how easy it was to piece it together.
My First Impression Upon Receiving the Package
When the Inside Weather Modular Bondi Sofa arrived, I was surprised by how well-packaged everything was. The boxes were carefully labelled, which made the unboxing process straightforward and stress-free. Straight out of the box, I could feel that each component was crafted with high-quality materials.
The cushions felt soft yet firm, and the upholstery was absolutely stunning. Before even assembling the sofa, I could tell this was a top-notch piece of furniture.
Box 1: Frame components
Box 2: Seat and back cushions
Box 3: Hardware and tool kit
Additional box(es) for extra/customized modules
The Ease of Assembly Process for the Inside Weather Modular Bondi Sofa
What truly sets this modular sofa apart is its unique and easy assembly process. Inside Weather kindly provides an instruction manual with clear diagrams and simple step-by-step instructions to help throughout the entire assembly process.
Preparing Your Workspace
Before diving into the assembly, it's essential to prepare your work area by laying down a soft surface (like a rug or blanket) to prevent any scratches or damage during assembly.
Attaching Legs to Frame(s)
To begin constructing your Bondi Sofa, start by attaching each sturdy metal leg to its respective frame part using the provided screws and Allen wrench. It's amazing how easy this step is—literally, anyone can do it!
Connecting Frame Pieces
Once all legs are securely attached, it's time to connect each frame piece using Inside Weather's innovative Slide Connect system. Simply align adjacent frame components edge-to-edge according to their labels (i.e., A connects with B, B with C), then slide them together until they lock into place.
Pro Tip: To make sure you don't miss any steps, label your frame parts with a URL that points to an easy-to-follow video tutorial online.
Setting Cushions in Place
Now that your frame is assembled, all that's left to do is arrange the cushions. Start by placing the bottom cushions on the frame, making sure each one fits snugly and aligns correctly. Afterward, position the back cushions as desired to create your ultimate Bondi Sofa configuration.
Exploring the Bondi Sofa's Design Aesthetic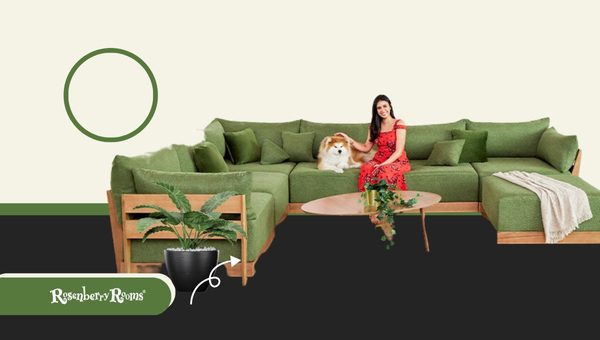 One of the first things that drew me to the Inside Weather Modular Bondi Sofa was its modern, timeless design. With clean lines, neat proportions, and a versatile appearance, it's no wonder this sofa has become a popular choice among homeowners and design aficionados alike.
The overall look and feel of the sofa
The Bondi Sofa features a sleek silhouette with squared-off edges, giving it a contemporary vibe. The modular design allows flexibility and ensures that it fits seamlessly into any living space.
The versatility doesn't end there—the low-slung back and detachable cushions provide ample options to arrange for maximum comfort and tailored style. Specifically:
Squared-off edges: These contribute to the modern feel of the sofa, making it suitable for minimalist or urban-inspired living spaces.
Low-slung back: This feature adds to its laidback appeal, offering an inviting spot for relaxation.
Detachable cushions: You can rearrange these with ease, allowing you to switch up your seating configuration based on your needs or preferences.
Upholstery options and customization possibilities
Given that upholstery can greatly impact how furniture looks within specific room settings, I was pleased to discover that Inside Weather offered an excellent selection of fabric choices for its Modular Bondi Sofa. Additionally, various customization options were available according to individual preferences:
Fabrics: Inside Weather provides fabric collections ranging from textural bouclés to soothing velvets—something for every design taste! Be sure also to check out their performance fabrics designed for easy maintenance without sacrificing style.
Colors: With over 50 color choices spanning neutrals like grays or dark blues as well as bold hues like mustard yellow or emerald green—even pattern prints—the perfect shade to suit your interior aesthetic is surely within reach.
Leg finish: After selecting your fabric preferences comes the time to customize your sofa's leg finish. Choose from black, brass, or chrome to add that finishing touch to your Bondi Sofa.
Styling the sofa in various room settings
I was eager to play around with the Inside Weather Modular Bondi Sofa, incorporating it into different room settings. The adaptability of this piece became evident as I began experimenting with it:
Living room: As the focal point of my living area, I anchored the Bondi Sofa with a cozy rug and added decorative accent pillows—an instant recipe for an inviting gathering spot.
Home office: A smaller configuration created a comfortable seating area for brainstorming sessions or coffee breaks.
Bedroom: As an unconventional lounging area in the corner of my spacious bedroom, I separated sections of the modular sofa and added plush throws. The result was an intimate nook perfect for reading or catching up on my favorite TV shows!
Outdoor entertaining: Moving the Bondi Sofa onto my covered patio made for a luxe outdoor seating arrangement when paired with weather-resistant accent pillows and soft twinkling string lights.
If you're looking for a modular sofa that ticks all boxes—look no further than Inside Weather's Modular Bondi Sofa. The extensive customization choices and design flexibility cater to various stylistic tastes while offering optimum comfort.
Whether you're going for a modern minimalist look or desire something more boho chic, this versatile sofa has got you covered!
Comfort Level: Time to Put It to the Test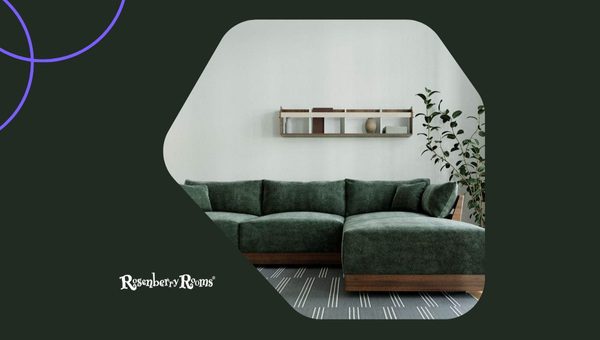 As a meticulous sofa shopper, one of the crucial factors I consider is comfort. After all, this is where I'll be spending a significant amount of my leisure time, so the Inside Weather Modular Bondi Sofa had a big task ahead.
Seating Experience: Evaluating Cushion Quality and Support
Upon taking a seat on the Modular Bondi Sofa for the first time, I immediately noticed its soft yet supportive cushioning. The sofa comes with four layers of hybrid comfort cushioning, which includes foam and polyester fiber for a perfect balance between comfort and support.
The seating experience felt firm enough to maintain good posture while still being cozy enough for pure relaxation. The high-density foam layer provided excellent support for my back, while the upper layers with memory foam were softer and conformed to my body shape—a perfect blend that got me hooked instantly.
How I Felt After Long Periods of Sitting (Working, Watching TV, Napping)
As many individuals are still working from home these days – myself included – it's important to have seating not only suitable for leisure but also adaptable to double as workstations.
Working: While using my laptop on the Bondi Sofa, I found that it provided sufficient back support, allowing me to maintain an upright posture during working hours without causing any discomfort. That said, it is worth noting that one might need extra lumbar support or external cushions during extended periods of work.
Watching TV: I thoroughly enjoyed binge-watching multiple episodes (or seasons) of my favorite shows while seated on the Modular Bondi Sofa. The plush armrests and deep seating made it an ideal spot to kick back after a long day at work - no strain on my neck or back even after several hours.
Napping: Although sofas are not typically designed as primary sleeping options, nap enthusiasts like myself tend to steal a quick snooze on them from time to time. I must say the Inside Weather Modular Bondi Sofa didn't disappoint in this regard, either. The plush cushioning proved to be both comfortable and supportive for a short nap, leaving me refreshed without feeling stiff or sore.
The Inside Weather Modular Bondi Sofa performed exceptionally well in terms of comfort under various use scenarios. It's worth mentioning that personal preferences may vary; some people might prefer firmer or softer seating experiences.
However, considering its hybrid comfort cushioning and ability to cater to different needs while providing excellent support, I believe it has struck an impressive balance.
Throughout my testing period of the sofa for work, leisure, and naps, I found no cause for any discomfort or dissatisfaction with its cushion quality or support. It made for a pleasant addition to my living space and significantly enhanced my daily routine.
Durability and Material Quality Assessment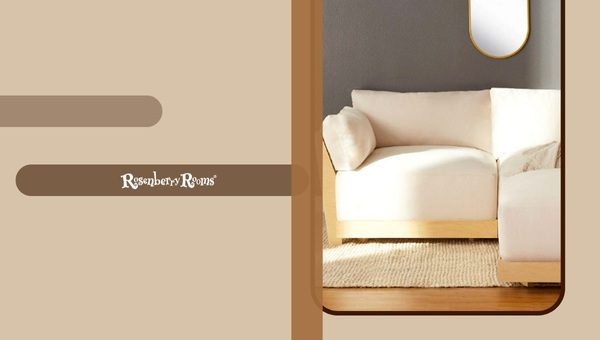 One of the primary considerations before investing in furniture is, of course, its durability and the quality of materials used. After all, we all want a sofa that not only looks good but can also withstand daily wear and tear without compromising on comfort.
With that in mind, I decided to put the Inside Weather Modular Bondi Sofa to the test by analyzing its frame construction, fabric resilience, and how it held up over time.
Analyzing frame construction (materials, craftsmanship)
The Bondi Sofa boasts an impressively sturdy frame made primarily from kiln-dried hardwood. This is a preferred choice for high-quality furniture as the unique drying process ensures minimal shrinkage and warping, making for a longer-lasting piece.
As I further examined the sofa's framework, I noticed that all joints were securely fastened with heavy-duty staples and glue with additional reinforcements like metal corner blocks. This speaks volumes about Inside Weather's meticulous dedication to craftsmanship and durability.
Another aspect worthy of acknowledgment is their environmentally-responsible approach. The foam used in the cushions is CertiPUR-US certified which means it's made without ozone depleters or toxic chemicals like flame retardants and heavy metals. I found this reassuring as it ensures that my cozy lounging experience isn't harming mother nature either.
Ensuring fabric resilience (scratch, stain resistance)
With a wide range of upholstery options available on Inside Weather's website (you can check them out here), I was curious to see if these fabrics were resilient enough for day-to-day use.
I'm pleased to report that most fabric choices are both scratch- and stain-resistant which is crucial for those with pets or young children (parents out there, rejoice!). The 100% Polyester fabric option comes with a liquid-repellent finish that makes it easy to clean spills before they stain.
This made me feel more relaxed about the prospect of hosting guests without worrying about drink spills or accidental stains leaving a permanent mark.
To put these claims to the test, I tried intentionally scuffing the fabric and rubbing in liquids to check their resistance. To my surprise, most of the liquids rolled off or could be dabbed clean without much effort, and scratches did not leave any lasting damage.
Observations after daily wear and tear over time
It's essential for a sofa to maintain its shape and comfort level after extended periods of regular use. I was particularly watchful for signs of sagging or unevenness in the cushions after weeks of usage.
Amazingly, the Bondi Sofa stayed just as comfortable and maintained its initial plushness throughout my experience. Of course, it's only been a few weeks, but even with daily traffic such as binge-watching episodes on Netflix or reading for hours on end, it has held up amazingly well.
Inside Weather has truly done a commendable job by prioritizing durability and material quality for their Modular Bondi Sofa. The kiln-dried hardwood framework ensures that your investment has a long life without compromising on stability; whereas the high-resilience foam cushions withstand daily usage while retaining their shape.
Furthermore, the fabrics' scratch- and stain-resistant features offer peace of mind when it comes to keeping your sofa looking fresh and new even with daily wear and tear.
With all these factors considered, it's safe to say that Inside Weather Modular Bondi Sofa is indeed built to last.
Space-Saving Capabilities: Making Most of Modular Design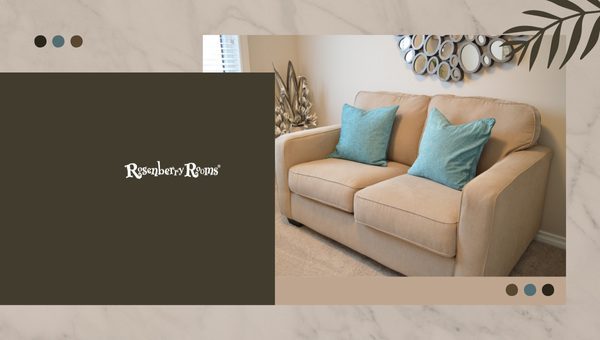 One of the best features of the Inside Weather Modular Bondi Sofa is its ability to adapt to different spaces in your home and its flexibility to accommodate ever-changing layouts. In this section, we'll take a deep dive into what makes this sofa stand out from traditional, fixed-piece furniture.
The Flexibility of Its Modular Components
Each component in the Bondi Sofa is designed to connect effortlessly with others, offering you the opportunity to create various seating arrangements depending on your aesthetic preferences and needs. Here's a list of key features that contribute to its adaptability:
Detachable sections: The individual pieces can be easily attached or detached. This means you can switch between configurations with minimal hassle.
Wide variety of modules: From corner pieces and armless sections to chaises and ottomans, Inside Weather offers an array of components so you can create the perfect configuration for your space.
Customizable fabrics and colors: This sofa goes beyond modularity by allowing users to choose from numerous upholstery options and shades that complement their existing home decor.
Thanks to these flexible features, you're able to create various seating arrangements ranging from simple two-seaters to expansive sectional sofas for larger spaces.
Adapting To Different Rooms or Layout Changes in My Home
The real charm of a modular sofa like Bondi comes into play when it seamlessly integrates itself within various spaces in my home. Here are some personal examples I found where this adaptable piece really shined:
Making room for surprise guests: On a few occasions, I've had last-minute visitors drop by, leaving me scrambling for extra seating. With Bondi's modular design, I could quickly rearrange sections like armless chairs or an ottoman as standalone seats without disrupting the existing lounging area.
Adjusting during re-decoration projects: As someone who frequently revamps my interior, this sofa has been a lifesaver. When I recently switched the TV and bookshelf locations in my living room, I was able to effortlessly reconfigure the Bondi Sofa to maintain a comfortable viewing experience with minimal effort.
Accommodating seasonal changes: One of my favorite features is its ability to adapt as my needs shift due to changing seasons. For instance, during winter months, I can arrange for a cozy setup with additional sections closer to the fireplace without having to commit to that layout year-round.
Whether it's last-minute room changes or long-term evolutions in design preferences, the Inside Weather Modular Bondi Sofa has proven itself as a valuable investment that adapts and grows with me.
After experiencing firsthand how adaptable and convenient this modular sofa can be, I can attest that it's well worthy of consideration for anyone who seeks furniture that evolves alongside their lifestyle and space requirements.
Comparing the Bondi Sofa to Other Modular Sofas on the Market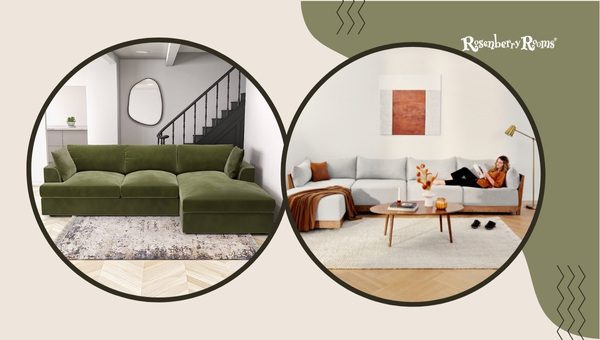 Before I jump into the comparison, it's essential to note that modular sofas come in various styles, sizes, and price points. So it's important to consider your personal preferences and home requirements when making a purchase decision. That being said, let's dive into comparing the Inside Weather Modular Bondi Sofa with other options available in the market.
Price Point Analysis Against Competitors
To start with, I compiled a list of popular modular sofas from reputable furniture companies for a fair comparison. Here's a table highlighting the starting prices for each:
As you can see from this analysis, Inside Weather's Modular Bondi Sofa has an attractive starting price compared to its competitors. Paired with its customization options and fabric choices, it does offer significant value when put side-by-side with its similarly-designed counterparts.
Weighing Pros/Cons in Relation to Other Sofas I've Tried
Next up is my assessment of each product's pros and cons from personal experience or research. Let me break it down for you:
Inside Weather Bondi Sofa:
Pros:
Budget-friendly compared to competitors
Quick assembly process (I assembled mine in under 20 minutes)
Customizable fabric choices
Environmentally friendly production
Excellent customer service experience
365-day trial period with free returns in case it doesn't meet expectations
Cons:
Slightly firmer seating than expected (but this boils down to personal preference)
Fewer modular component options compared to some competitors
Limited options for deeper or wider seats
Other Modular Sofas:
With brands like Burrow, Lovesac, West Elm, and Article, there are a wealth of modular sofa offerings to explore. Their products have a range of pros and cons which might differ from my experience with the Inside Weather Bondi Sofa.
Pros:
Some sofas offer more extensive customization options
A variety of designs cater to specific style preferences
Certain brands provide more versatile seating arrangements or configurations
Established brands with a reputation for quality and durability
Cons:
Higher price points in some cases
Assembly times may be longer for certain models
Shipping costs or timeframes might vary depending on the location
Trials, warranties, and return policies differ among these companies
While each brand possesses its unique selling points and potential pitfalls (depending on your priorities), the Inside Weather Modular Bondi Sofa stands out for its value-for-money pricing and customizable options.
One can always start with a base set and add extra pieces later on to create a configuration that suits personal preferences or room layouts as they change.
I hope this comparison provides you with enough insights to make an informed choice as you consider which modular sofa best fits your home and lifestyle!
Customer Service Experience: Reaching Out To Inside Weather
When you're investing in furniture, especially something as central as a sofa, it's important to know that the customer service experience is just as exceptional as the product itself.
In my time testing out and communicating with Inside Weather about their Modular Bondi Sofa, I had the opportunity to reach out and get a feel for how responsive and helpful their customer support team really was.
Promptness and Helpfulness When Contacting Customer Support
To get a complete view of my experience with the Inside Weather Modular Bondi Sofa, I had to test their customer support as well.
Let's face it, no matter how great a product might be, poor customer service can sour the whole experience. Thankfully, Inside Weather didn't disappoint in this aspect.
From the get-go, I was impressed with their help center located directly on their website. It had answers to common inquiries in various categories such as pre-purchase questions, product information, and assembly support. Additionally, they offered multiple ways to get in touch with them: email, phone, and even an online chat system.
Whenever I reached out to them via email or using the chat feature on their website, their responses were not only prompt but also quite helpful. In most cases, it took them less than a day to provide me with an informative solution or explanation for my query.
Moreover, their customer service representatives were consistently courteous and knowledgeable without sounding overly robotic - which is always a plus!
Inquiring About Customization, Assembly Help or Addressing Potential Concerns
As someone who appreciates unique designs for every room setting in my home, I couldn't resist asking Inside Weather about customization options available for the Bondi Sofa.
To my delight, they offered a wide range of possibilities such as different finishes for the legs (black steel or brass), armrest styles (built-in or moveable), and diverse fabric choices (including performance and vegan leather variants).
They even sent me fabric samples before making my sofa purchase so that I could see each material up close.
When it came time for assembly assistance post-purchase - another area where people often have concerns - Inside Weather provided easy-to-understand instructions included with the sofa itself along with helpful video guides available on their website.
In my personal experience, I didn't have to contact them for additional help with assembly as the process was fairly intuitive.
Additionally, if you ever encounter any manufacturing defects or issues with your sofa, Inside Weather offers a 10-year structural warranty for added peace of mind. They also have a Satisfaction Guarantee policy that allows for free returns or exchanges within 365 days of purchase if you're not fully satisfied.
Is It Worth Adding to Your Home?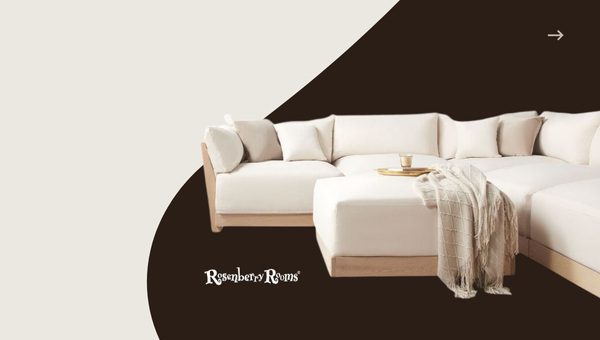 After spending a considerable amount of time with the Inside Weather Modular Bondi Sofa, it's time, to sum up my experiences and answer the ultimate question: should you invest in this modern sofa?
Summing up my experience with Inside Weather Modular Bondi Sofa
Unboxing and Assembly: One of the biggest reasons I leaned toward getting the Bondi Sofa was how easy it was to set up. The straightforward assembly instructions, accompanied by a video on their website, helped me get it done quickly without any hassle. Plus, the modular pieces can be effortlessly reconfigured to accommodate different room layouts.
Design Aesthetic: The sleek and contemporary design of this sofa caught my attention from the beginning. With numerous customization options available—such as fabric choices ranging from durable performance materials to luxurious velvets, leg finishes (natural oak or walnut), and arm styles (square or slope)—I could create a sofa that fits perfectly into my living space.
Comfort Level: As someone who looks forward to relaxing on a comfy sofa at the end of each day, I couldn't be happier with this one. The Bondi Sofa comes with plush down-alternative cushions that provide excellent support without compromising on coziness. The back cushions' height also offers great back and neck support for extended periods of sitting.
Durability and Material Quality: Inside Weather is known for its commitment to sustainability and eco-friendly materials. The brand uses no-VOC stains on its furniture legs and high-quality upholstery fabrics made from recycled materials when possible. Over time, I found that the sofa holds up well against daily wear—no sagging or creaking issues—and maintains its fresh appearance thanks to its stain-resistant fabric.
Space-Saving Capabilities: As someone who frequently rearranges their living room setup or needs extra space for guests, I found the modular design of the Bondi Sofa to be highly useful. It caters to various room sizes and configurations, offering flexibility that's invaluable for my frequent reimaginings of living spaces.
Customer Service: Whenever I reached out to Inside Weather for questions or concerns, their customer service team responded promptly and professionally. The company offers a 365-day home trial and free returns, demonstrating its confidence in its products.
Discussing whether it lives up to its hype and if it's a worthwhile investment
Let me break down the advantages and drawbacks of this stylish modular sofa to help determine if it's right for you:
Pros
Easy assembly and reconfiguration
Customizable design options
Environmentally friendly materials
Great comfort level for both short and extended use
Competitive pricing compared to similar sofas on the market
Exceptional customer service
CONS
Some might prefer an even more plush cushion option
Limited pre-configured layouts on the website
Considering all these factors, I believe the Inside Weather Modular Bondi Sofa does live up to its hype. It offers commendable design flexibility, comfort, functionality, and durable materials without breaking the bank and with minimal environmental impact.
For those seeking a versatile and stylish seating solution from a brand with an excellent reputation, this sofa is undoubtedly worth considering.
F&Qs About Inside Weather Modular Bondi Sofa Review
Can the Inside Weather Bondi Sofa be easily rearranged or adjusted?
Yes, the modular design of the Bondi Sofa allows you to reconfigure and customize its components to fit your space and preferences seamlessly.
Does the Bondi Sofa come with any warranty?
Inside Weather offers a 10-year warranty for the sofa's frame and suspension system, ensuring durability and excellent support.
How does the Assembly process work for the Bondi Sofa?
The Bondi Sofa is shipped in packages that include clear instructions, making assembly a hassle-free process for any user – no tools are required.
Are there different upholstery options available?
Yes, Inside Weather offers an extensive range of fabric colors and materials, including options like leather-like vegan alternatives, to cater to every personal taste and style.
Is it possible to wash or clean the sofa cushions easily?
The cushions on the Inside Weather Bondi Sofa come with removable covers that are easy to take off for convenient machine washing or spot cleaning.
Conclusion
To sum it up, my experience with the Inside Weather Modular Bondi Sofa has been nothing short of impressive. From its sleek design to its comfortable and supportive feel, this modular sofa has proven to be a fantastic addition to my living space.
The ability to customize and rearrange its components certainly sets it apart from many other sofas on the market, allowing it to adapt to various home layouts or style updates.
If you're in the market for a stylish and functional piece of furniture that can grow with you and adapt to your ever-changing preferences, the Bondi Sofa may just be the perfect match for you.
With its high-quality materials, customization options, and user-friendly assembly process, it's hard not to fall in love with this modular marvel.
Do keep in mind your budget while considering this sofa but overall, I would definitely recommend giving the Inside Weather Modular Bondi Sofa a try.