Like many, I've spent a considerable amount of time scouring the Internet for that perfect couch – one that blends comfort, design, durability, and affordability. And then I stumbled upon Inside Weather's Aero 3-seater Sofa.
A combination of sleek aesthetics, adaptive design, and customization options caught my attention. In this Inside Weather Aero 3-seater review, I'll delve into the features of this product and share my personal experience with it.
Every tiny detail matters when it comes to furniture shopping - from studying customer reviews to scrutinizing fabric textures and colors online.
Inside Weather promised a seamless blend of style and functionality with their Aero 3-seater - a claim that piqued my curiosity. As an enthusiast who'd tried out numerous sectional sofas over the years, I was eager to give this one a go!
The Inside Weather Aero 3-Seater: Unveiling My First Encounter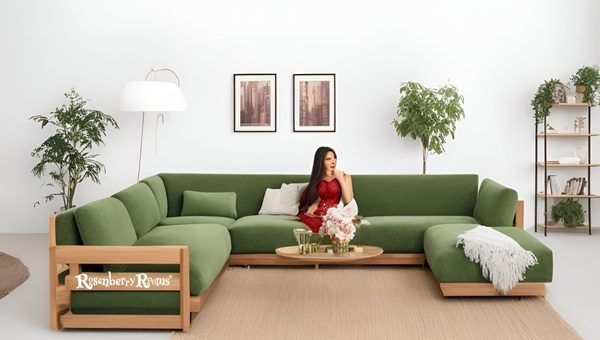 Like a kid on Christmas morning, I gleefully unwrapped my new possession. The unboxing experience of the Inside Weather Aero 3-seater was simplistic and straightforward.
All parts were neatly organized with clear instructions that added to the excitement - not a scramble of confusion and leftover screws that I'd feared.
Within minutes, my living room came alive. With just a few simple steps, the setup was accomplished. Slotting pieces here, tightening screws there - it's extremely user-friendly even for non-DIYers like myself!
There weren't any confusing parts or unnecessary hassles. Doing it single-handedly might need a bit more time; nonetheless, it was quite manageable.
But assembly is not enough to win hearts; aesthetics play an equally crucial role.
The Awe-inspired Visual Encounter with Aero 3-seater
My first gaze at the Inside Weather's Aero 3-Seater Sofa was one filled with admiration. Carefully crafted design intertwined with function to create an undeniably stunning piece.
It embellished itself as an aesthetic focal point in my living room, effortlessly radiating elegance and sophistication.
This graceful aura goes hand in hand with its sleek design - gently curved armrests add character while padded cushioning invites relaxation. It exhibited a perfect amalgamation of modernity and classic charm – robust yet streamlined; minimalistic yet inviting.
Spotlighting Unique Design Components
Now let me emphasize some notable elements that truly set this sofa apart. For starters - the choice of fabrics. The range is broad enough to suit diverse tastes but carefully curated to avoid any indecisiveness paralysis—a tricky balance well executed by Inside Weather.
One element I particularly admired was the custom-made tapered wooden legs. Besides adding height (thus freeing up floor space), they ooze mid-century flair into this contemporary piece!
Another notable element is the incorporation of performance velvet material used in crafting this sofa – imparting that lavish look without compromising on durability or longevity!
Can't forget those plush detachable back cushions - easy cleaning plus bonus points for versatility! Prop them high for reading time or adjust for maximum lounging comfort!
On both design fronts - visual appeal and ease of setup, the Aero 3-seater exceeded expectations! Striking balance between practical functionality and fashionable design - it's evident that thoughtful attention has been poured into every detail!
The Comfort Factor of the Inside Weather Aero 3-Seater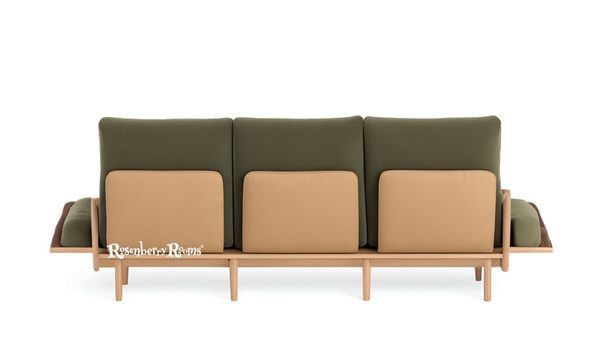 The decision to bring a sofa into your space isn't solely about its appearance - it's equally, if not more, about the comfort it provides.
Let me tell you, speaking from several hours lounging on the Aero 3-seater, Inside Weather has got this aspect covered thoroughly.
Cushioning and Support: A Closer Look
If you're like me and enjoy burrowing into a plush couch after a long day, the Aero 3-Seater won't disappoint. Each seat of this sectional is adorned with high-resiliency foam core cushions wrapped in a layer of plush-down alternative (Dacron).
This blend ensures an optimal balance between softness and support - translating to happy hours spent sinking into its inviting depths.
Not just about the sit
Examining cushioning isn't all about sitting comfort though; it also delves into armrest design. The Aero features padded armrests with just enough give to function as an impromptu headrest or even a quick workspace when your lap doesn't suffice.
Also noteworthy is the backrest cushioning – segmented yet seamlessly crafted to support every contour of your back or make allowances for those who prefer leaning sideways.
Pair this with the tailored choice between firm or soft cushion – Inside Weather has clearly striven to provide an individualized comfort experience.
Material Sensations
What truly enhances the cushioning experience is the fabric covering these delightful cushions. I went ahead with the Napa Ivory, a premium performance velvet that feels deliciously soft against the skin while maintaining durability.
NOTE: You can choose from over fifty fabric options catering to varying tactile preferences.
Withstanding the Long-Sit Test
The true measure of any sofa's comfort level isn't in fleeting moments but in prolonged usage. I decided to put it through my so-called 'long-sit test' - settling onto it for hours, armed with my favorite book and a steaming cup of hot chocolate!
Endurance speaks out loud
I am happy to report that not once during my test did I feel discomfort or restless shifting in search of elusive comfort spots. Be it sitting upright with my feet tucked under me or lying sprawled out; the Aero deftly adjusted.
My time spent on various sectional sofas has taught me that ultimate satisfaction lies not just in immediate ease but steady gratification over extended periods – something this Inside Weather offering undoubtedly provides.
So whether you're relaxing after work, hosting friends for movie nights, or peacefully dozing off on lazy Sunday afternoons – Inside Weather's Aero 3-seater never falls short on delivering top-notch comfort.
Durability and Construction Quality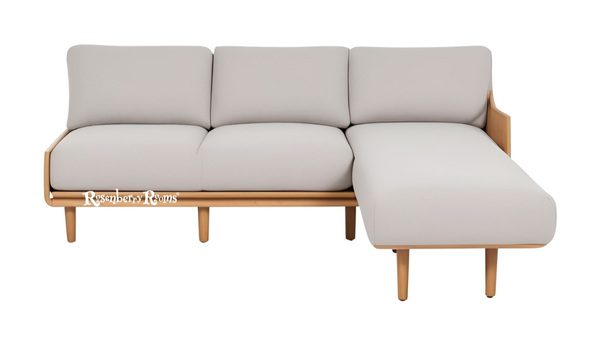 One of the quintessential aspects that discern a stellar sofa from an average one is undeniably its durability and construction quality.
Among the major investment items in our homes, sofas are subject to intensive daily use and are eventually worn down. In this case, can we trust the Inside Weather Aero 3-seater to withstand wear and tear gracefully?
From my observation, Inside Weather seems to have addressed these concerns intelligently with their Aero 3-seater's craftsmanship.
A sofa that looks pretty but buckles under pressure is like an ornate vase that leaks water – beautiful but essentially useless. So, let's dive deep into how the Aero 3-seater handles these two crucial factors.
Analyzing the Frame and Material Strength
A good sofa starts with a sturdy framework. Just as the skeleton forms the supportive structure for human bodies, the frame of a sofa determines its overall strength and longevity.
The Aero 3-seater features a durably constructed frame made of engineered hardwood - an environmentally friendly material particularly known for its denseness and resistance against warping or shrinking over time.
Each corner block of this sofa frame is both glued and stapled securely for added rigidity, preventing structural weak points in high-stress areas. These details speak volumes about the robustness of this product.
Aside from its impressive framework, another notable feature is its upholstery webbing - a mesh-like fabric attached underneath that's responsible for providing stability to cushions while maintaining comfort levels.
The tightly woven straps equally distribute weight along with the seats sustaining cushion bounce-back even after prolonged sitting durations.
The Resilience of Upholstery against Daily Wear
In essence, one could think of upholstery as a coat that guards your piece of furniture adding aesthetic appeal while protecting it against daily abuse.
The Inside Weather Aero 3-seater comes with three variant of upholstery - durable fabric, leather or performance velvet (with additional stain-resistance). I opted for the fabric option in Mist color which seemed promising enough but was skeptical about how it would handle common issues like spills or pet clawing.
To my surprise, this could not only resist immediate absorption allowing clean-up time but also showed excellent resilience against abrasive damage – thanks to its high double-rub count!
For those unfamiliar with textile jargon – double-rub is a unit measuring fabric's abrasion resistance i.e., how many cycles it can withstand before showing signs of wear.
Being someone who not only adores their hyperactive toy poodle but also has frequent dining-on-the-couch indulgence sessions while binge-watching my favorite Netflix series - I valued this feature immensely!
What struck me apart was not just their calculated approach towards construction quality but also their directness while discussing these details on product specification page [Inside Weather Sofa Details].
They transparently disclose information rather than hiding behind jargons – speaking volumes about their confidence in material durability!
Examining the Customization Options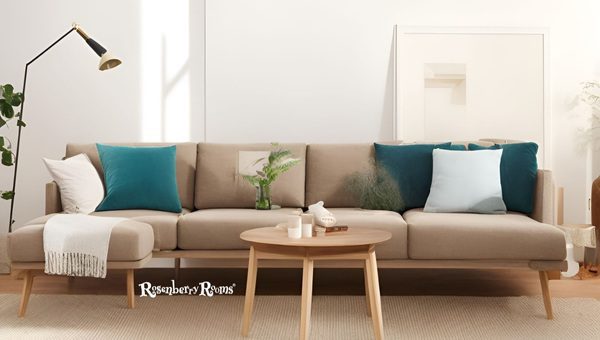 One of the defining aspects of Inside Weather's Aero 3-seater sectional sofa stands embedded deep in its root philosophy – customization.
As a proud owner of one, I vouch for the range and diversity it offers. The plethora of choices enabled me to handpick every aspect of my sofa, bringing my vision of a perfect living room setup to life.
The customization is extremely user-friendly. Your ideal couch is just a few clicks away on their website: Inside Weather. You begin by choosing the style and move through a series of steps, tailoring your couch with precision.
Choosing Between Fabric, Leather, or Performance Velvet Code
First up on the customization journey was an important decision: material. The Aero 3-seater brings three enticing choices - Fabric, Leather, and Performance Velvet. Each option has its unique charm and shines through its own array of pros.
Fabric: This is your go-to choice for a warm, cozy ambience. Fabric offers both texture and color options aplenty making it extremely adaptable to your living room's existing aesthetic.
Leather: If you're going for a classic, timeless look that radiates elegance - opt for leather. A robust choice that requires little maintenance and ages spectacularly well with time.
Performance Velvet: Deeply luxurious and incredibly inviting to touch – performance velvet can add an understated glamour quotient to your living room décor.
The Range of Color Choices to Match Your Décor
Once material selection was done, it was time to dive into a vibrant array of colors - each promising visual elation!
The Aero 3-seater offers an impressive range prepared to match diverse tastes as well as decors ranging from zen minimalism to flamboyant maximalism.
The fabric option alone includes desirable shades such as Oat, Linen or Rosemary, while leather comes in natural tones like saddle brown or coal black. Velvet lovers aren't left behind with enticing choices like Navy Blue or Burgundy on offer too.
Keeping my décor palette in mind (mostly whites & beiges), I chose the Oat fabric option for my Aero 3-seater – a choice that has beautifully blended ambient coziness with chic elegance!
The takeaway here? With Inside Weather's Aero 3-seater customization journey allow yourself plenty of freedom to explore options that harmonize function with personal style!
Measuring Space Efficiency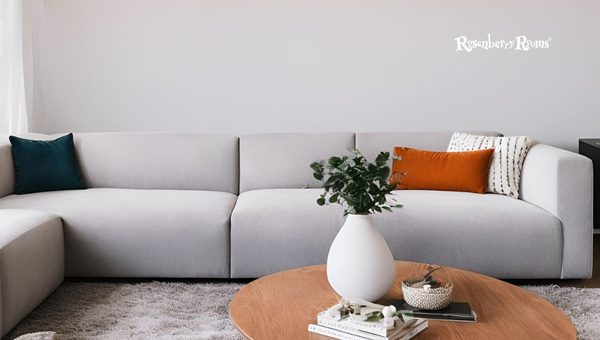 One of the main factors that can make or break a sofa purchase decision is how well it fits into your existing space. It should neither cramp up nor appear too tiny in your living room. The space efficiency of the Inside Weather's Aero 3-seater is something that really stands out.
The brand seems to have taken a thoughtful approach, striking a perfect balance between compactness and spaciousness.
Directing attention to its dimensions, measuring 87" in width, 34" in depth, and 32" height, this sofa retains enough space for you to move around freely without disrupting the flow of your interiors. It doesn't demand a large spatial footprint; instead, its intelligent design fosters an environment of ease and relaxation.
Merging Style and Functionality with Compact Design
Diving into the specifics, the Aero 3-seater never compromises style over functionality or vice versa. This is clearly apparent in its harmoniously compact design.
The armrests are shaped to provide adequate support while keeping a slim profile. And my oh my – let's mention those tapered wooden legs! Sitting at just the right height they offer stability while adding an element of elegance.
Furthermore, its sleek lines perfectly embody modern minimalism, subtly elevating any room's aesthetics while saving precious square footage. So, if you're someone looking for a fine balance between coziness and clutter-free living or even wanting to optimize your smaller interior spaces – this one gets an A+!
The Joy of Extra Legroom
And how do we discuss space efficiency without touching on legroom? This is where I think the Inside Weather Aero 3-seater truly shines.
Everyone enjoys spreading out on their couch after a long tiring day or during weekend movie marathons – am I right? Well, this couch offers comfortable seating with plenty of room to stretch out your legs (even for my taller friends!) thanks to its well-positioned cushions and apt depth dimensions.
Moreover, when I lay down (invariably leading to a quick nap), there was never any discomfort or feeling cramped up. Instead, I found it spacious enough if ever there was an unplanned sleepover situation! A factor that significantly adds value to the liveability aspect of this product.
For me personally space efficiency wasn't just about fitting in a beautiful sofa into my living room - it was about how genuinely functional it turned out in day-to-day use while enhancing the overall look and feel of my house décor. It's safe to say that Inside Weather Aero 3-seater did justice across those checkboxes.
The Versatility of Inside Weather Aero 3-seater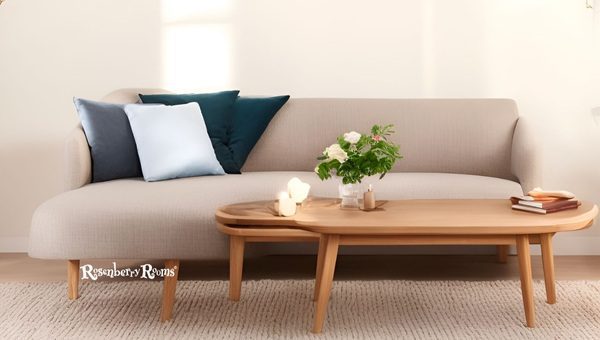 In the world of seats, sofas, and settees, one very important factor often comes into play; versatility. This term encompasses a multitude of elements from accommodation capabilities to aesthetic adaptability.
How well can a couch bridge the gap between style and substance without compromising on either? My experience with Inside Weather's Aero 3-seater truly exemplified versatility.
From a style perspective, its sleek design seemed effortlessly graceful and unimposing, meaning it wouldn't dominate a room unless you wanted it to.
It subtly blended in with my evolving home decor through the years - from contemporary minimalism to rustic charm - complimenting while not overriding other design elements.
Add-on Functionalities That Won Me Over
When we think about add-on functionalities for sofas, ideas might span from built-in USB ports to reclining features. The Inside Weather Aero 3-seater goes beyond the obvious functionalities offering something genuinely unique - modularity.
The option to change the orientation means your sofa can be altered according to your changing preference or as per room space specifications.
Moreover, it offers complementing items like an ottoman or a side table for those looking for that extra touch of coordination or functionality without having to search high and low to match your sofa's aesthetic appeal.
Tying in Harmony with Other Furniture
When I brought the Aero 3-seater home, one of my main concerns was around how well it would gel with my existing furniture range. Naturally intermixing styles can be tricky; trust me when I say that Aero made it effortlessly possible.
I found its subdued yet stylish design fitting beautifully amidst my eclectic mix of old and new furniture pieces whilst embodying its own unique charm.
No matter where I placed it – next to antique bookshelves or modernistic floor lamps – the quirk about this couch is that not only does it integrate fluidly but also subtly uplifts surrounding pieces enhancing overall aesthetic harmony. Take a look at their Gallery for some inspiration.
Whether you are setting up your first apartment or re-modelling an ancestral mansion, the versatility factor seals the deal with Inside Weather's Aero 3 seater sofa.
The Price vs Value Proposition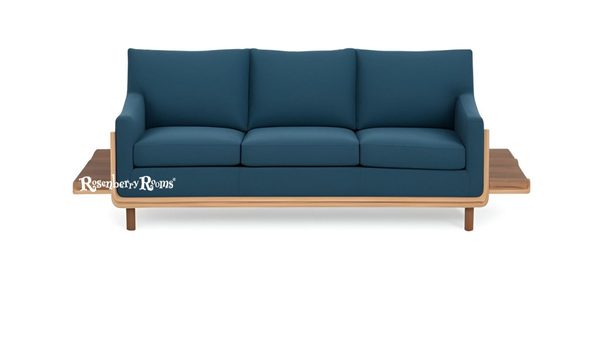 When it comes to bigger purchases like furniture, the bitter truth is, "Value" outweighs "Price". As I mulled over my options, the Inside Weather Aero 3-seater certainly led in terms of its exhilarating design and comfort level. However, a crucial question remained: Was it worth my hard-earned bucks?
I decided to take my magnifying glass to verily dissect this proposition. For starters, I compared Aero's pricing structure against other formidable competitors in the market.
The price range fluctuated between $1298-$3498 depending on customization choices and add-ons.
Is it Worth Your Buck? A Fair Comparison
Upon comparison with other brands in the same category, I noticed that Aero 3-seater travelled more towards premium pricing.
However, I found solace in the fact that the couch incorporated solid construction, real hardwood frame along with customization options that are rarely found in this range.
Then again every sofa-buyer might not be looking for extensive customization. If your priority happens to be durability paired with statement-style rather than personalization perks then you might find some other alternatives at a lesser cost.
As for me, value often trumps price and the Aero delivered quite well on that end - delivering aesthetic design, quality materials (RoHS compliant) and a blend of unique features that made spending those extra bucks worth it.
Getting Acquainted with Easy Financing Options
The cherry on top was definitely Inside Weather's financing options available via Affirm Facility. They offered rates as low as 0% APR based on creditworthiness which did alleviate potential financial strain from immediate furnishing needs.
Additionally, clear timelines were provided for repayment which allowed me track my investment.
| Principal Amount | Monthly Payments | Months |
| --- | --- | --- |
| $1500 | $125 | 12 |
If you're eyeing up a classy design statement with high durability; if you like personalised touches in your living room décor; if you believe comfort should not be compromised - then Inside Weather Aero 3-seater truly brings value for your buck!
Let's remember -- quality has a price and sometimes shelling out some extra dollars can bring long-lasting satisfaction and comfort least expected.
Eco-Friendliness Aspect
In this day and age, where we are all striving to reduce our environmental footprint, it's gratifying when you find companies that prioritize ecological stewardship.
The topic of eco-friendliness conjures up images of organic materials or products created using renewable resources, which leads me to the sustainable practices of Inside Weather.
Acknowledging Inside Weather's Dedication to Sustainable Practices
Inside Weather's commitment to sustainability is evident from the sourcing of materials to their manufacturing processes. Every customer feels good knowing that they are buying from a company with a conscience.
The company uses FSC-certified wood, and the wood they use is primarily sourced from sustainably managed forests in North America. This practice ensures responsibility towards the environment and aids in the prevention of deforestation.
They also operate on a 'Made-to-Order' policy which reduces excess production and unnecessary waste. It's incredibly reassuring to be part of a cycle that isn't creating unnecessary environmental impact.
All packaging used for the Aero 3-seater is recyclable. The company has made concerted efforts to minimize packaging volume while ensuring secure delivery, thus cutting down on transport-related carbon emissions.
Breathe Easy with Low VOC Emission
Remember that new furniture smell when you first unbox your sofa? That smell is often Volatile Organic Compounds (VOCs) – chemicals like formaldehyde that releases over time into your environment.
These emissions can cause headaches, allergic reactions and can even influence air quality in your home.
I was delighted to learn that Inside Weather takes considerable measures when selecting their adhesives and finishes. All adhesives they use are water-based with low VOC content, ensuring your indoor air quality stays fresh and healthy.
Further, all foams they use for padding are CertiPUR-US certified foams; meaning they're made without any ozone depleters, harmful flame retardants or heavy metals.
It's not just about purchasing a high-quality piece of furniture but making an informed decision about promoting sustainability through our shopping choices.
When you buy an Aero 3-seater sofa, you're not just acquiring comfort; you're contributing positively towards the environment.
Navigating their Customer Service Experience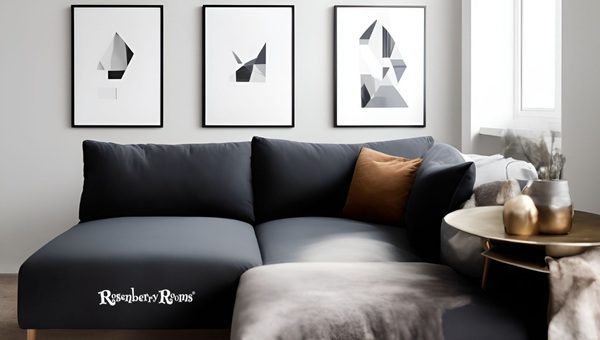 After an extensive deliberation over the design choices, I finally made up my mind and dived headfirst into the ordering process for my Aero 3-seater. This experience turned out to be surprisingly smooth.
The Ease of Ordering Online
Online furniture shopping can sometimes feel like navigating a maze, but not with Inside Weather. The Inside Weather website is user-friendly and uncomplicated - designed thoughtfully considering the users' perspective.
Ordering the Aero 3-seater was as simple as these steps:
Choose your design: You have access to a pool of preset designs or you can opt for customizing your own dream sofa.
Customize if required: This includes selections for upholstery type, leg finishes, arm height, etc.
Add to bag: Once you're satisfied with your design, just add it to your cart!
Checkout: Fill in your shipping details and make payment.
I must emphasize how refreshing it was to find the website free from annoying pop-ups or hidden conditions - it's simply straightforward.
Tackling Queries – My Interaction with Customer Support
Everyone agrees that good customer service makes a massive difference in our shopping experience - be it online or offline.
Inside Weather's team effortlessly demonstrated this during my interactions with them. They were courteous, responsive and extremely helpful every step of the way.
During my purchase journey, I encountered a few hiccups whilst trying to finalize fabric choices. To resolve this dilemma.
In less than 15 minutes flat, I was discussing fabric textures and colors in detail with a friendly customer representative who guided me astutely through the process.
Post-purchase also, their proactive approach continued forth; they promptly sent updates regarding order confirmation, production process milestones and shipping details so that I was always put at ease about my order status.
Their efficient approach resolved not only issues but also showed their dedication towards customer satisfaction. It's only fair if I shout out loud here – "Inside Weather! Kudos on your exemplary customer support".
Inside Weather makes sure you get all the assistance right from choosing your perfect piece till after it is delivered at your doorstep within promised timelines delivering on ultimate customer satisfaction!
Experience true comfort not just through their furniture but also through their seamless online shopping process garnished by excellence in handling user queries – This my friends exemplifies Inside Weather's philosophy of blending style with comfort!
FAQs About Inside Weather Aero 3-Seater Review
How comfortable is the Inside Weather Aero 3-seater?
In my experience, the Aero 3-seater strikes a great balance between firm support and plush comfort, making it ideal for long movie nights or napping.
Does Inside Weather offer color and fabric options for the Aero 3-seater?
Yes, Inside Weather offers an array of upholstery choices including fabric, leather, and performance velvet in a myriad of colors.
Is the Aero 3-seater sofa durable?
The sofa features high-quality construction with robust materials, ensuring durability to live up to everyday wear and tear.
Is the Inside Weather Aero 3-Seater easy to assemble?
Absolutely! The assembly process is straightforward with clear instructions included for seamless set-up.
Is this sofa worth its price tag?
Considering its quality construction, comfort, style and customization options, I believe that the Aero 3-seater offers good value for money.
What makes the Aero 3-seater stand out from other sofas in its category?
Apart from its chic aesthetics and customization options, its compact design without compromising comfort makes it distinct.
How does Inside Weather handle customer service queries?
Their customer service team is responsive and helpful as per my experience - they promptly addressed all my queries when I reached out.
Conclusion
Ending this journey, my Inside Weather Aero 3-seater review would be incomplete without sharing my final thoughts.
Is it worth the investment? Considering the blend of design and comfort, quality, and relative affordability bundled with versatility, I'd certainly say yes.
As someone who's romanced many a sectional sofa before, I've learned that perfect balance is hard to find. Yet, with the Aero 3-seater, Inside Weather has deftly merged elegance with functionality.
This sofa ticks most boxes in terms of customization options, space efficiency and eco-friendliness - all while ensuring that your back and wallet are well taken care of!
To top it off, their responsive customer service ensures any issues are promptly addressed. To sum up, if you're remodeling your living space or upgrading your furniture game in general, this sofa could just be that crowning gem you're looking for.