Nothing quite like the warmth and comfort of a home decked out in beautiful Benjamin Moore warm neutral paint colors.
The charm they bring to a space is unmatched, effortlessly transforming any room from drab to stunning in no time.
I've enjoyed seeing how these magical hues create sublime panoramas within homes, delivering a harmoniously luxurious ambiance everyone desires.
Neutral tones are the proverbial chameleons of the color spectrum. They can adapt to any decor style, blending effortlessly and providing the perfect backdrop for your unique design elements.
More than just a safe choice, Benjamin Moore's warm neutrals are an artful statement that conveys sophistication and elegance while imparting a cozy feel.
These colors' versatility is extraordinary—I'm always amazed by their capacity to deliver such diverse yet consistently aesthetically pleasing results.
What is Warm Paint Color?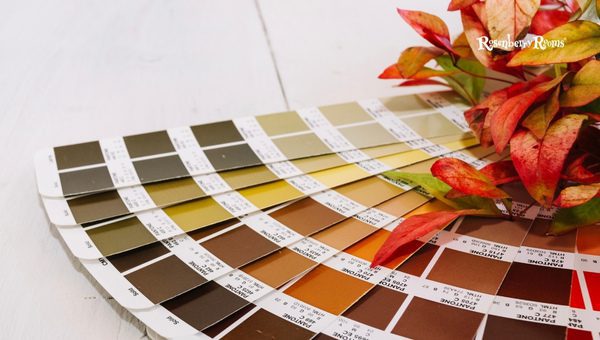 When we talk about "warm" colors, we're diving into the world of color psychology. Warm colors typically remind us of heat and sunlight - think reds, oranges, yellows, and browns.
On the color wheel, these hues sit on one side of the spectrum, opposing the cool blues and greens.
Here are some important things to note about warm paint colors:
Nature's Inspiration: Warm paint hues often draw inspiration from natural elements such as sunsets, earthy landscapes, and fiery embers.
Energy and Intimacy: They infuse rooms with power and intimacy. These colors draw you in and make expansive spaces feel inviting and cozy.
Versatility: These colors vary from bold reds to comforting beiges or understated pinks. This broad range underlines the sheer versatility of warm neutral tones.
Pairs Well with Natural Elements: Warm paint colors pair gloriously with natural wood tones or stone accents, driving home a rustic feel.
So next time you contemplate a 'warm' room makeover, remember you're inviting in energy, warmth, homeliness - all that stimulating palette brings.
Where to Use Warm Paint Colors?
In exploring the versatile world of warm neutral colors, an important aspect is understanding where to deploy these hues for maximum impact.
North-Facing Rooms
It's no secret that Benjamin Moore's exquisite warm neutrals shine in rooms with lesser natural light, especially north-facing spaces. The logic is simple:
Natural Light Spectrum: North-facing rooms often receive a cooler, bluer light spectrum, making some colors appear dull or cold.
Warm Neutrals Counterbalance: Warm paint colors counterbalance this effect, bringing warmth and ambiance to even the most shadow-filled corners.
For such spaces:
Opt for Warm Tans or Beiges: Like 'Monroe Bisque HC 26', 'Lenox Tan HC 44', or 'Stone Hearth CC-490'.
Complement with wooden elements: Wood furniture or accents pair handsomely alongside these hues.
Add Layered Lighting: To enhance warmth and depth to your Benjamin Moore masterpiece.
However, remember the versatility of warm neutrals — they're not just restricted to north-facing rooms! These hues can function effectively across your home, from living rooms and kitchens to bedrooms and bathrooms. The joy lies in experimenting with them and discovering how transformative they can be!
The Top 10 Benjamin Moore Warm Neutral Paint Colors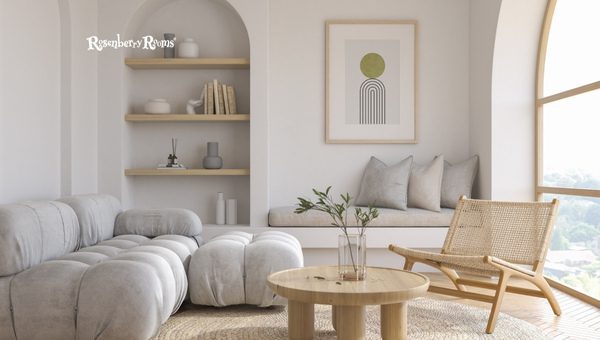 Undeniably, Benjamin Moore offers an astounding array of warm paint colors, each unique in its ability to transfigure a space. Here, we delve into some of the most alluring options that balance warmth and neutrality.
Benjamin Moore Thousand Island CC 308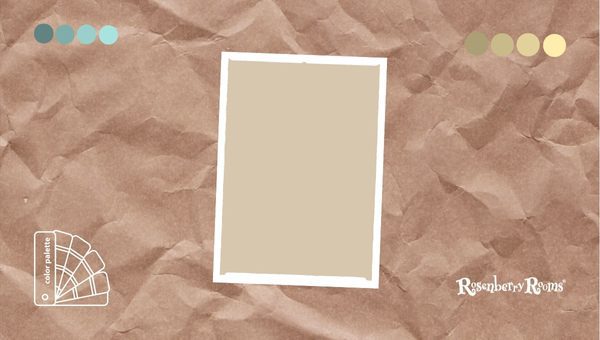 The warm subtlety of Benjamin Moore's Thousand Island CC 308 conjures up images of tranquil tropical shores and oceanic landscapes. Unsurprisingly, it ranks as one of the best to transform your space into a calm oasis.
Versatility: This subdued hue can complement contemporary and vintage-inspired decors with equal elegance.
The Perfect Backdrop: Its grounding makes it the perfect backdrop for vibrant furnishings and artwork.
Ideal for Relaxing Spaces: Its stress-relieving undertones render it suitable for bedrooms or home offices.
Benjamin Moore Palm Desert Tan 1123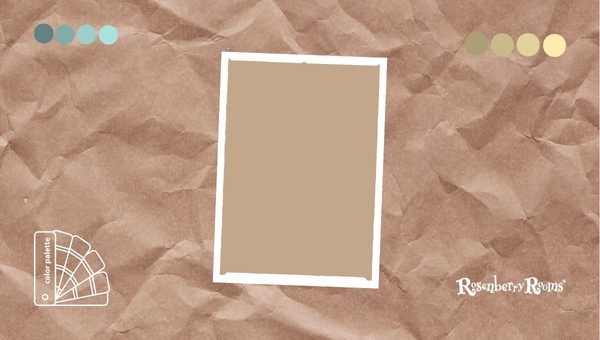 Next off is the refreshing Benjamin Moore Palm Desert Tan 1123. Imagine a painterly blend of the golden desert sun kissing tawny dunes — Palm Desert Tan for you!
Warmth and Sunshine: This color injects warmth and vibrant energy reminiscent of sunlit spaces, even in your darkest rooms.
Ideal for Spacious Settings: Works best in large, open areas that won't feel overpowering.
Pairs Stunningly with Rich Textures: Complements against darker woods, leather furniture, or fluffy rugs.
Benjamin Moore Monroe Bisque HC 26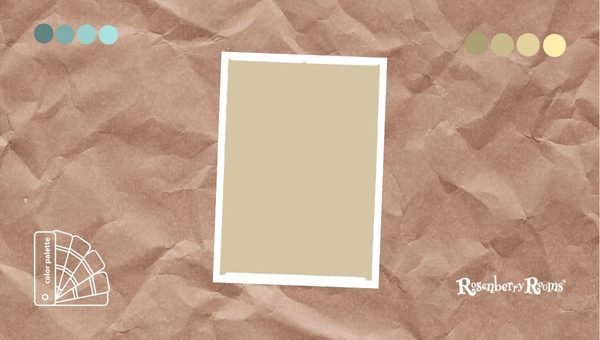 Capturing the soft glow of morning light filtering through an ethereal mist—that explains Monroe Bisque HC 26. A soft beige shade interlaced with delicate creamy undertones gives your spaces a soothing vibe.
Gentle Glow: The subtle glow lends coziness to any room without sacrificing its sophisticated aura.
Offers Amplifying Effect: Best known for its unique ability to make smaller rooms appear more spacious.
Great Companion Color: Works excellently as a companion color alongside darker or bolder hues. It helps soften their impact while still letting them shine.
Dabbling with this pearl from Benjamin Moore's treasure trove, you'll see each brandishes its characteristics, unifying warmth, and timeless elegance.
Benjamin Moore Lenox Tan HC 44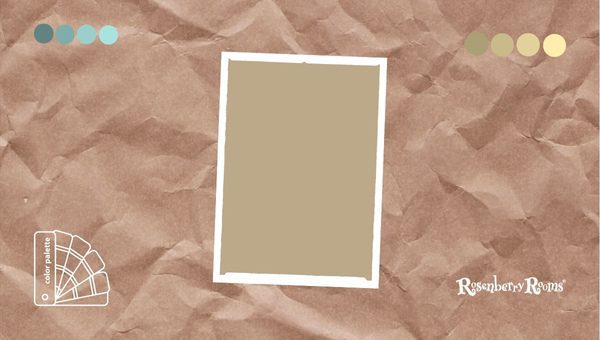 First flooding your mind with images of autumn leaves swirling in a mild morning breeze, or perhaps, terra cotta tiles kissed by the sun, the Benjamin Moore Lenox Tan HC 44 instantly resonates with nature's warm elements.
Classic Elegance: A brownish tan with a subtle rustic feel blended with classic elegance.
Versatility: Balances ideally between light and deep tones, allowing it to play well with various design styles.
Living Areas & Bedrooms: Its inviting and enveloping hue works excellently for living areas and bedrooms.
Complementary Shades: Pairs beautifully with various colors from stark whites to misty blues or even darker shades like black or deep burgundy for a dramatic flair.
Benjamin Moore Stone Harbor 2111-50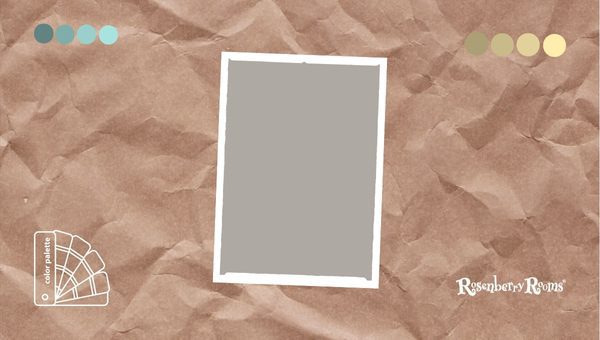 Nestled comfortably between grey and beige, Stone Harbor from Benjamin Moore strikes an impressive balance of neutrality that can seamlessly blend into any decor.
The essence of Sophistication: Leaning slightly towards gray, it appears serene yet successfully imbues the space with sophisticated simplicity.
Creates an Airy Feel: Useful in smaller spaces where you want to achieve an airy feel without resorting to stark whites.
Ideal Backdrop Color: Its understated elegance makes it a perfect backdrop to allow your furniture or artwork to pop.
Pairs well with Intense Hues: Combines seamlessly with more intense hues or wood elements.
Benjamin Moore Boulevard CC-394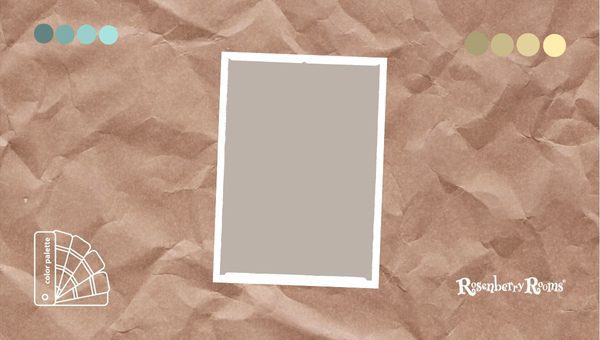 The compelling aura of dusk captured on a city boulevard — that's precisely the exotic mystique that Benjamin Moore Boulevard CC-394 exudes.
Urban-Chic Vibe: Offers depth and warmth, bringing about an urban-chic vibe that appeals primarily to modern aesthetics.
Dynamic Shade Enhancement: Extraordinarily active as its shade mutates beautifully under varying lighting conditions.
Perfect Balance: Neither too heavy nor overtly light, maintaining perfect balance.
Significant Accentuation Effect: When used as an accent wall against lighter neutral shades.
Benjamin Moore Collingwood OC-28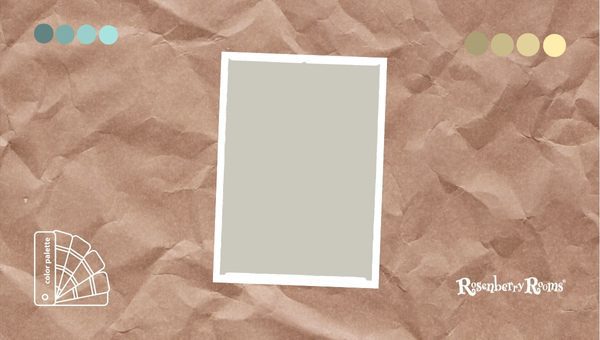 Capturing the magic during those fleeting moments when dawn gradually vanishes into daylight — such is the stunning repute attached to Benjamin Moore's Collingwood OC-28.
Ocean of Versatility: It's almost like releasing all constraints on design possibilities; it fits effectively within any style—Name it!
Mild Warm Undertones: Offers a serene gray base intertwined delicately with soft, warm undertones. This composition ensures versatility without being too bold.
Fresh Daylight Vibes: Infuses new daylight vibes into any space regardless of its inherent natural light conditions.
Dark Furniture Pairings: When paired alongside dark furniture items or accents, deliver sterling results.
Benjamin Moore Revere Pewter HC-172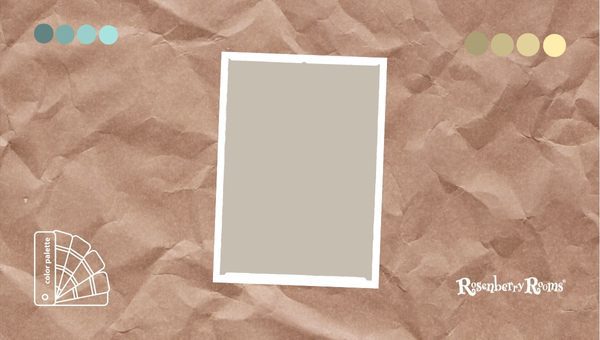 The Benjamin Moore Revere Pewter HC-172 is a popular choice known for its timeless elegance and versatility. This grey paint with warm undertones achieves an exquisite balance between warm and cool, giving your space an inviting yet stylish appeal.
Here are some notable attributes of this color:
Bridge Between Warm and Cool: The beauty of Revere Pewter lies in its unique blend of warm and cool undertones. This characteristic makes it a versatile choice that adapts to warm or cool accents in your decor.
Excellent with White: Strikingly beautiful when paired with white, it brings out the best in trim, doors, and windows, enhancing architectural elements.
Not Too Dark or Light: This chameleon shade is neither too dark nor too light, striking the perfect balance to suit any lighting situation beautifully.
Benjamin Moore Stone Hearth CC-490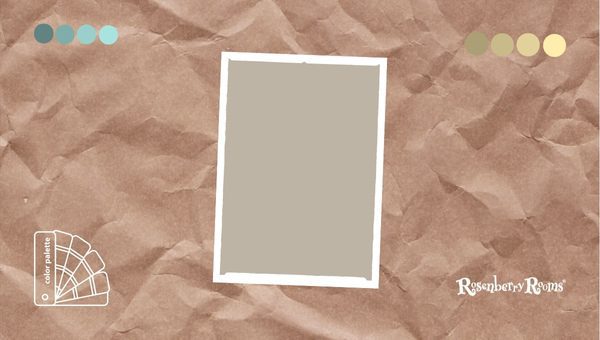 Benjamin Moore's Stone Hearth CC-490 is another incredibly inviting warm neutral. Its embracing richness sets a tranquil tone for any room.
Crucial features include:
Ideally Medium-Dark: This medium-dark hue asserts enough color without overwhelming a space - producing a relaxing atmosphere.
Fabulous Versatility: Stone Hearth adjusts amazingly well with various furniture styles and materials - making it ideal for those indecisive about decor choices.
Room Enlarging Effect: This hue can visually enhance spatial perception when used correctly. It works well on walls in smaller rooms or low-ceiling spaces, producing an amplified effect.
Benjamin Moore Baby Fawn OC-15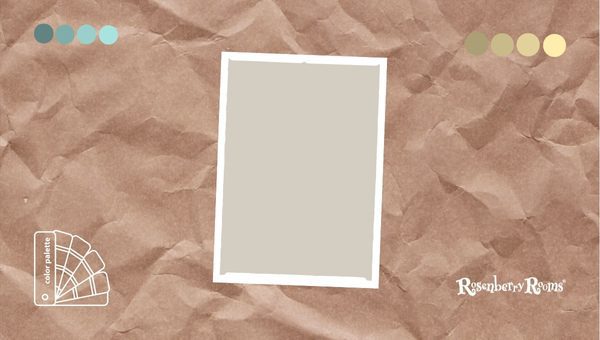 Lastly, we travel towards a lighter spectrum end with Benjamin Moore Baby Fawn OC 15. As soothing as its name suggests, Baby Fawn paints an ambiance of calmness into your homes.
Key insights include:
Subtle Warmth: With soft oatmeal undertones, this paint provides subtle warmth preventing harsh cold vibes on your walls.
Airy Feel: On the lighter side of the spectrum, it gives an airy feel to space, perfect for rooms that need visual expansion or lack natural light.
Splendid Ceiling Favorite: Baby Fawn is an impeccable choice for ceilings - creating an illusion of higher headroom while maintaining visual warmth.
Through this exploration into warm neutral colors by Benjamin Moore, one thread remains clear—each color wields its power to infuse tranquillity and sophistication combinedly into our living spaces.
All you need is an understanding of their potential to create tantalizing interiors.
FAQs About Benjamin Moore Warm Neutral Paint Colors
Why are Benjamin Moore's warm neutral colors so popular?
Their popularity stems from their versatility in complementing various decor styles and their capacity to infuse a cozy warmth into spaces.
Can I use Benjamin Moore's warm neutrals in small rooms?
Absolutely! Some shades can make smaller spaces appear more prominent, with like Baby Fawn OC-15, significantly lighter tones.
Are warm neutrals only for traditional or rustic interiors?
Not at all. These colors suit any design aesthetic, from modern and minimalist to rustic and vintage.
I have a north-facing room with less natural light; what color do you recommend?
Warm tans or beiges, like the Monroe Bisque HC 26 or Lenox Tan HC 44, work best in such rooms as they add warmth and depth.
Conclusion
In the discerning world of home decor, Benjamin Moore's warm neutral paints step forward as the undeniably impressive option for transforming our spaces. Masterfully combining charm and sophistication, these hues offer a fabulous solution to breathe life into our homes.
They cradle us in their embrace of comforting warmth while lending a stunning backdrop for our unique design elements.
Everlastingly trendy and versatile, these colors urge us to envision beyond mere 'earth tones' inviting into our homes an undeniable touch of elegance, warmth, and superior styling.
From exquisite shades like Revere Pewter HC-172 to subtle beauties like Baby Fawn OC-15, there's something for all characterful spaces.
The next time you canvas your walls with these nuances of Benjamin Moore's warm neutrals - it will be akin to painting a heartfelt masterpiece! Undoubtedly, dabbling with these enchanting tints is how you transform any house into a home.