Interested in revamping your living space or perhaps looking for a chic and elegant tone for your new office? This Benjamin Moore Grant Beige HC-83 color review might be the perfect guide you're after.
As you navigate through the maze of colors and swatches, we can bet that this stunning neutral shade will catch your eye.
Taking you on a ride through its unique features and compatibility, we'll explore why this hue continues to trend among homeowners and interior designers alike.
Following an informative and easy-to-understand style, it's time we draw back the curtain on why the Benjamin Moore Grant Beige HC-83 captures the design world by storm.
Spotlight on Benjamin Moore Grant Beige HC-83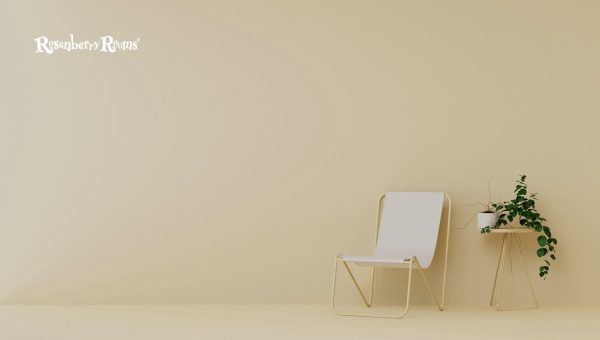 Meet the Benjamin Moore Grant Beige HC-83, an inviting and captivating hue that rises above mundane color options.
It belongs to the Historic Color collection, which offers timeless hues inspired by 18th and 19th-century American architecture. Before we thoroughly examine HC-83, let's establish a few basics first.
Light Reflectance Value (LRV) Details
Ahhh, the Light Reflectance Value (LRV). It measures how much light a color reflects into your space. This crucial metric ranges between 0 (absolute black) to 100 (pure white).
The LRV of Grant Beige is 55.81—a reassuringly mid-range score that's neither too bright nor too dark for your spaces.
Why does this value matter?
If you aim for brighter spaces or deal with rooms receiving less natural light, colors with higher LRV are recommended. Conversely, darker colors could bring depth and intimacy to larger areas. An LRV score of around 55 implies versatile adaptability.
Temperature Scale: Warm or Cool?
As interesting as this may sound, colors have warm or cool temperatures in design parlance. The Benjamin Moore Grant Beige leans happily towards warm. It's like cozying up next to a fireplace on a chilly winter evening.
What does it mean for your home?
Warm paint colors blend seamlessly with styles that emphasize natural materials and create an inviting environment. They also enhance the perception of warmth inside rooms, particularly during colder months.
Being a warm-toned shade means Benjamin Moore Grant Beige works impeccably well with contemporary and classical decor themes - the beauty of warmth lies in its adaptability!
Undertones of Grant Beige HC-83
Benjamin Moore Grant Beige HC-83 is a popular and versatile paint color often used in home interiors. This warm, neutral hue has a minor green undertone, which gives it a soft, earthy feel.
The green undertone subtly influences the overall color, making it more natural and calming. Despite its beige classification, the green undertone can sometimes make it lean towards a khaki or taupe shade under certain lighting conditions. Grant Beige is an excellent choice for spaces where you want to create a serene and inviting atmosphere.
Why Undertone Identification Matters
Identifying undertones in paint colors is crucial because it significantly impacts how they appear in different lighting conditions and against other colors.
Undertones can make a color seem warmer or cooler complement or clash with other colors in a room. Understanding a paint color's undertone helps create a cohesive color scheme and ensures that the colors flow harmoniously from room to room.
It also aids in achieving the desired mood or effect in a space. For instance, a room painted with a color that has warm undertones might feel cozy and inviting, while one with cool undertones might feel calm and serene.
Explore More: Benjamin Moore Edgecomb Gray HC-173 [Gray or Beige?]
Trimming It Up With HC-83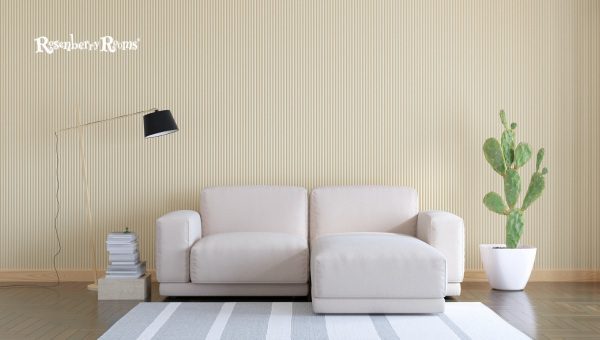 Pairing Benjamin Moore Grant Beige with other shades can create a new aesthetic. Here are a few pleasing color combinations you could explore.
Experimenting with colors is great— but knowing where to use them is the real game-changer. Whether you're looking for contrasts in your entryway or cohesion in your living spaces – being attentive to what each color represents can make all the difference.
Don't avoid leveraging these breathtaking hues around your homestead; it might be the missing link in creating that magazine-worthy residence.
Using Grant Beige - Interior and Exterior Applications
The adage "taste changes over time" might be true for many things, but not for popular picks in wall color, where the Benjamin Moore Grant Beige HC-83 consistently ranks.
Its easy-on-the-eyes appeal and unparalleled adaptability have earned Grant Beige its well-deserved popularity for interior and exterior applications.
Interior Use
From living rooms to bedrooms, the versatility of the Benjamin Moore Grant Beige HC-83 covers all your interior spaces with an aura of elegance and sophistication. Let's dive in and take a closer look at each of these:
Living Room: With an earthy richness that feels like a warm embrace, this shade gives your living spaces a soothing vibe, turning them into perfect spots for relaxation or entertaining guests.
Bedrooms: The welcoming warmth it brings transforms your bedrooms into tranquil retreats. This hue shines when complemented with wooden furniture or white/off-white bedding.
Kitchen: Here's where subscribing to the belief – "neutral is boring" might cost you! This beige can impart timeless grandeur to your cooking area. Opt for white or wooden cabinets against a backdrop of Grant Beige for an extra dash of sophistication.
Each room has its requirements and mood; thankfully, the Benjamin Moore Grant Beige HC-83 packs enough character and flexibility to suit varied spaces - be it Bathrooms, Dining Rooms, Home Offices, Hallways, Entryways, Nurseries, or Basements.
Exteriors with this Classic Hue
From the lush outdoors to your quaint porch, the Benjamin Moore Grant Beige HC-83 doesn't confine its charm solely to your interior spaces. Exterior applications of this versatile color evoke a sense of stylish charm and timeless elegance.
Suppose you want to spruce up your home's facade or add timeless appeal to those often-overlooked exterior elements. In that case, this shade caters to a variety of outdoor painting needs:
Shutters: A simple coat on your window shutters could instantly elevate curb appeal without overpowering the overall exterior aesthetic.
Porch Ceilings: Want that welcoming vibe? Painting your porch ceiling in this neutral could set the right mood while visually expanding your porch area.
Garage Doors: This beige could breathe new life into your garage doors, ensuring they seamlessly blend with your home's aesthetic while maintaining their unique appeal.
Fences: Crudely painted or weather-beaten fences instantly dent curb appeal. Fencing clad in Benjamin Moore Grant Beige induces neutrality that quietly states class while coordinating beautifully with any lush greenery around.
Benjamin Moore Grant Beige HC-83 works impressively for Exterior Furniture, Mailboxes, and Outdoor Playsets.
Its classic flair and adaptability can enhance or balance other key exterior elements and materials, making it a reliable choice for any home design type – from traditional colonial styles to contemporary designs.
Choosing the Ideal Lighting for Grant Beige HC-83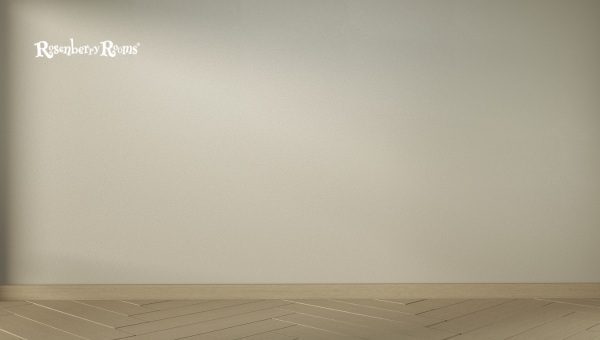 Taking your color selection a step further involves moving past just wall colors to consider lighting, significantly influencing how colors look in a space. Here, we delve into the optimal lighting that suits the beautiful Benjamin Moore Grant Beige HC-83.
Southern Exposure: In south-facing rooms bathed with ample sunlight throughout the day, the warm and cozy traits of Grant Beige shine through. The color maintains its richness without becoming overwhelming.
Northern Exposure: Conversely, north-facing spaces produce a cooler light, making colors appear slightly bluish and muted. In these instances, the warm tone of this paint will shine and balance out potential coolness from natural daylight, creating a cohesive setting.
Eastern Exposure: In east-facing rooms that are usually bright with morning sunlight but duller in the afternoon, visual appeal is retained by balancing daylight with artificial lighting where needed. This prevents Grant Beige from appearing too dark during off-peak daylight hours.
Western Exposure: Western exposed rooms aglow with bright light in afternoons/evenings become an ideal canvas for this color; when direct sunlight hits it right before dusk, a majestic tone manifests.
Whichever direction your room faces, remember this: trial under multiple lighting conditions before you commit, as daylight can greatly affect paint hues!
A trick experts use is testing paint on large boards & moving them around during different times of day to see how light affects color perception.
An elegant choice like Benjamin Moore's Grant Beige HC-83 carries its aura irrespective of changing conditions—but finding the perfect light-play not only elevates its beauty but ties together your entire design scheme.
Read More: 20 Best Benjamin Moore Gray Paint Colors In [Top Picks]
Closely Similar Shades to Benjamin Moore's HC-83
If you're interested in other related hues that orbit within the gravitational field of Grant Beige, here are a few noteworthy contenders:
While these colors are close relatives to Benjamin Moore's Grant Beige HC-83, they each carry their distinct personalities and interactions with light.
Why Sampling this Paint before Purchase is Imperative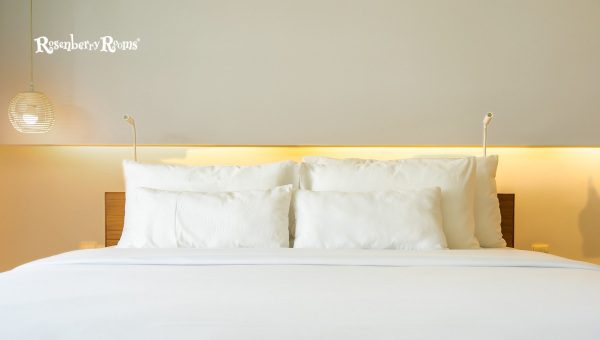 Investing in paint without sampling can be like going on a blind date—sometimes it works, but often it's risky! Understanding how Benjamin Moore Grant Beige translates to your walls under different lighting conditions is essential.
A small sample painted on your wall will allow you to observe the color at different times of day as lighting changes, ensuring the color fits your space perfectly. This simple step can save you from disappointment and unnecessary expenses later on.
Also Read About Benjamin Moore Gray Owl OC-52 [Where To Use Gray Owl]
FAQs About Grant Beige HC-83
How would Benjamin Moore's Grant Beige HC-83 look in low lighting?
Under low light, Grant Beige exhibits a comforting and serene aesthetic due to its warm undertones and good LRV.
Can I use HC-83 in my bathroom?
Absolutely! The versatility of this sophisticated beige makes it apt for virtually any room in your home, bathrooms included!
What style of furniture pairs well with Grant Beige HC-83?
Whether it's modern chic or traditional elegance you are after, the adaptable hue pairs well with all styles.
How does Benjamin Moore Grant Beige compare to popular beiges like Bleeker or Revere Pewter?
While each hue is unique, Grant Beige tends to lean toward a warmer tone, making it more cozy and inviting.
What sheen would work best with Benjamin Moore's Grant Beige HC-83?
An eggshell finish typically gives you that soft luster perfect for this classic hue.
Conclusion
The charm and versatility of Benjamin Moore Grant Beige HC-83 fit seamlessly into any decor style. This warm, subtly sophisticated beige offers a foundation for endless design possibilities. Changing to HC-83 could be the refreshing change you need for your home or office spaces.
The color's all-encompassing blend of warmth and elegance might be just the elevation your aesthetic has sought.