A few shades truly stand out in the ever-expanding universe of color palettes. One such hue that commands attention for its refined elegance and universal appeal is the Benjamin Moore Arctic Shadows 1559.
This smooth, soft tint has adorned the walls of homes and offices nationwide, offering an understated yet powerful visual impact.
Harnessing balanced light grey tones with a hint of a deep blue undertone, Benjamin Moore's Arctic Shadows paints a picture of calm sophistication wherever it is applied.
Observing its transformative energy can be likened to watching shadows play on a crisp winter morning - eerily beautiful yet remarkably comforting. It's time to discuss why this color deserves consideration for your next décor adventure.
What Color Is Arctic Shadows 1559?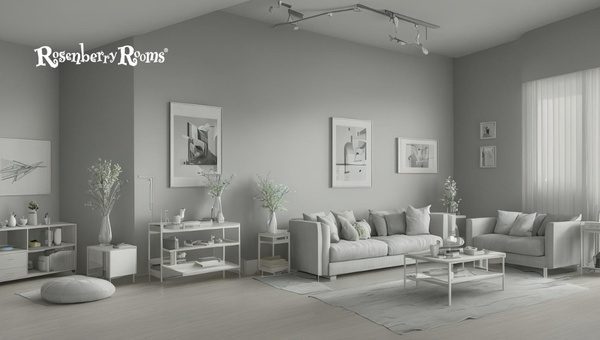 Benjamin Moore's Arctic Shadows 1559 is a unique blend of tranquil gray with deep blue undertones that give it its distinctive character.
This elegant shade does not easily fit into conventional color categorizations. Neither too dark nor too light, it lives in the realm of muted mid-tones. You might see subtle hints of smoky blue mixed with gray in some lighting.
It exudes an air of sophistication yet remains firmly frank, making it a grey that rejects monotony.
Its versatility allows it to work harmoniously with various styles and color schemes, remaining adaptive rather than domineering.
Whether you're seeking to breathe new life into an old room or aiming to forge a new stylistic path in your home decorating journey, Arctic Shadows 1559 would be a fitting companion on this voyage.
It's an all-embracing shade that simultaneously offers warmth and coolness - a uniqueness few can match.
Key Factors:
Primary color: Gray
Undertones: Deep Blue
Category: Muted Mid-tones
Lighting influence: Can appear Smoky Blue
Unique Quality: Balances Warm and Cool tones
Benjamin Moore Arctic Shadows: Warm Or Cool?
Arctic Shadows 1559 operates in a delightful grey area, categorizing colors as warm or cool. Its dimensions are such that it accommodates the best of both worlds.
This makes it an extremely functional and flexible shade, as it beautifully pairs with warm and cool colors.
What does this mean for your decor? We'll break it down:
In Warm Settings: Arctic Shadows 1559 is genuinely striking when paired with warm color accessories like wooden furniture or beige and cream fabrics. It tends to pop out more prominently, bringing a sophisticated deep tone to the room.
In Cool Settings: When surrounded by silvers, blues, or greens, this color takes on a quieter role. It maintains its profound elegance yet steps back, allowing other cool-toned details to bask in the spotlight.
Details:
Mood Curation: Arctic Shadows' temperature primarily depends on the company it keeps within your decor scheme.
Flexibility: You can manipulate its warmth/coolness to complement your interior design style.
Balance: This harmonious shade can be tweaked whether you desire a cozy sanctum or a sleek modern haven.
This duality adds another layer of intrigue to Arctic Shadows 1559. Indeed, half of its charm lies in the constant oscillation between warm and cool undertones.
It comfortably nestles into any given décor backdrop without losing an inch of its impressive personality - That's Arctic Shadows for you.
Benjamin Moore Arctic Shadows: Understone and LRV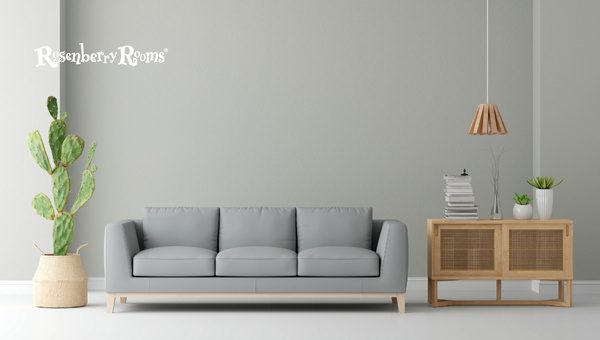 Understone
Transcending the conventional boundaries of color categorization, Arctic Shadows 1559 is a charming blend of gray with a fascinating undertone.
This elusive undertone results in beautiful deep blue undertones in particular lighting conditions. The organic interplay of light and shadow with Arctic Shadows pulls you into a world that dances between realism and enchantment.
Key Traits:
Understone Color: Deep Blue
Impact: Adds complexity and depth to the color
Manifestation: Visible under specific lighting and backdrop conditions
Light Reflectance Value (LRV)
Every paint hue has a unique LRV, which indicates how much light it will reflect when dry. For Arctic Shadows, this value stands at 33.28%.
That means it's neither a seriously dark choice nor an extremely light one; instead, it sits comfortably in the zone of medium reflectivity.
This makes it adaptable enough to take on different roles within your decor plans without ever being overbearing.
Understanding LRV:
LRV of Arctic Shadows: 33.28%
What does this mean? It will reflect a little over one-third of the light that hits it.
How does this help? Knowing the LRV can ensure you choose a shade that will add adequate brightness to your space, ultimately perfecting your setting.
Adding Arctic Shadows 1559 into your design ensemble would be like inviting an engaging storyteller into your home who adds character, depth, novelty, and warmth to any room they inhabit.
Where You Can Use Arctic Shadows
Whether you're remodeling an existing room or starting from scratch, the versatility of Arctic Shadows 1559 can help to create a stylish and elegant space in various areas of your home.
Kitchen: Adding Arctic Shadows to kitchen walls can create a soothing aura, making it an ideal place for cooking, eating, and socializing. With white cabinets, stainless steel appliances, or wooden accents, Benjamin Moore's calm grey-blue tone complements your culinary space in unexpected yet pleasantly surprising ways. It also offset vibrant pops of color from fruits and vegetables.
Bedroom: A place of reprieve after a long day demands a color that perfectly balances drama and tranquility. One that elicits calmness and rouses a sense of luxury. Arctic Shadows is just the right tone to welcome into your sleep sanctuary for deep and peaceful sleep.
Home Office: Maintaining productivity while working from home can be a challenge. However, choosing Arctic Shadows 1559 as the predominant color can create an environment conducive to focus while nurturing creativity.
Hallway: Hallways are often overlooked when it comes to decorating the home. Introduce Arctic Shadows here and watch how it envelops these transitional areas with welcoming warmth while maintaining a stately airiness. The more neutral backdrop highlights any artwork or family portraits hung along hallway walls.
Living Room: The most active area of any home deserves special attention. Benjamin Moore's Arctic Shadows 1559 brings understated elegance without overwhelming the eyes - perfect for hosting guests or family members under its soothing influence.
Remember, creating harmonious color schemes with Arctic Shadows isn't just about choosing great complementary colors; it's more about feeling how they resonate with your unique style and aesthetic ethos.
Best Trim Colors with Arctic Shadows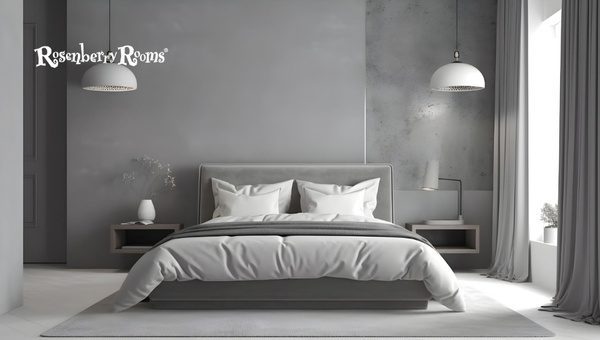 Arctic Shadows 1559 is a versatile shade; your choice of trim will depend on the impression you aim to create. However, coordinating it with the right trim color will further elevate its charm.
Here are three optimal choices for trim colors:
Benjamin Moore Cloud White OC-130 or CC-40
Benjamin Moore White Dove OC-17
Sherwin Williams Pure White SW 7005
Benjamin Moore Cloud White OC-130 or CC-40
Cloud White is a soft, warm white that provides a clean and comforting contrast against the muted tones of Arctic Shadows. It's not stark and won't create an overly sharp transition.
Significant Properties:
Tone: Warm
Color Group: Off-White Collection
Complementary: Soft contrast to Arctic Shadows 1559
Benjamin Moore White Dove OC-17
White Dove is another beautiful choice lending a gentle touch to the room without pulling focus from the wall color.
Its creamy character enhances the grey-blue undertones of Arctic Shadows, fostering harmony within your decor.
Key Features:
Tone: Slightly Warm
Ideal For: Molding, Trim, Doors, and Cabinets
Good Match: Works well with the subtleness of Arctic Shadows 1559
Sherwin Williams Pure White SW 7005
Pure White from Sherwin Williams is crisp and slightly cool, highlighting Arctic Shadows' cooler elements. It pairs beautifully with this shade, uplifting its mesmerizing tones without overwhelming them.
Noteworthy Aspects:
Tone: Cooler side of whites
Effect: Accentuates cooler hues in Arctic Shadows
Ideal For: Doors, cabinets, windows & baseboards
These trim colors light up Arctic Shadows, showing off its rare blend of warmth and coolness in different lighting environments.
Lighting And Cardinal Directions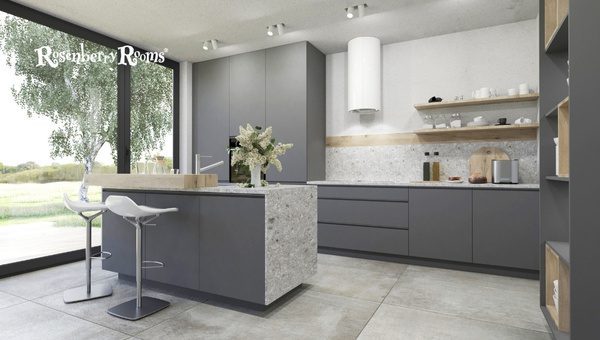 When you're painting your walls, it's important to remember that light can dramatically impact the appearance of the color.
Depending on the quantity and quality of natural light in a room, Arctic Shadows 1559 can alter subtly or significantly. Let's look at how it behaves in rooms with different directional orientations.
North-facing Rooms
Rooms with north-facing windows have a natural light that is often cooler and bluer. This is because direct sunlight doesn't reach these rooms or in rooms facing other directions.
Therefore, Arctic Shadows 1559 can softly illuminate the space without overwhelming it, providing a cozy atmosphere.
Details:
Light Quality: Cooler, bluer light
Arctic Shadows Effect: Soft illumination and coziness
South-facing Rooms
Conversely, south-facing rooms receive bright, warm sunlight throughout the day. As such, Arctic Shadows come alive in these spaces as their deep blue undertones respond vibrantly to the sun's brilliance.
Key Facts:
Light Quality: Bright, warm illumination
Arctic Shadows Effect: Vibrancy through exposure to sunlight
East-facing Rooms
These rooms get most of their direct sunlight during the morning. So morning routine spaces like bathrooms or breakfast areas would highly benefit from Arctic Shadows.
With an east orientation, this color scheme can energize your start each day and remain calm and soothing during the evenings.
Understanding Details:
Light Quality: Ample morning light
Arctic Shadows Effect: Refreshing mornings and serene evenings
West-facing Rooms
As for west-facing rooms, they are often bathed in mellow afternoon and evening light. The beauty of applying Benjamin Moore Arctic Shadows 1559 here is its potential to stay consistently pleasing throughout shifting light stages - from a subtly painted morning hue to a more mystic mood during twilight when the vibrant undertones genuinely bloom.
Highlighting Facts:
Light Quality: Mellow afternoon/evening light
Arctic Shadows Effect: Consistent pleasing ambiance throughout different stages of daylight
Understanding how Arctic Shadows 1559 behaves under varying lighting conditions is valuable information before incorporating it into your space.
Its flexibility under different lights makes it an excellent companion for any room direction - north, south, east, or west.
Whether illuminating a cool north-facing room or bringing soothing balance to a bright south room -Let Arctic Shadow transport you from one captivating scene to another within your home.
Are Arctic Shadows Good for Interior and Exterior?
Regarding the versatility of Benjamin Moore Arctic Shadows 1559, it is a shade that works seamlessly inside and outside your home.
Its adaptability, depth, and uniqueness make it just as comfortable gracing your home's façade as it adorning your interior walls.
Interior
The interior versatility of Arctic Shadows 1559 is truly impressive. Arctic Shadows adapt effortlessly to any setting, be it a quiet space, such as a bedroom or home office, or a high-traffic area, like the living room or the kitchen.
It basks in the radiant sheen in well-lit rooms, highlighting its soft grey exterior with deep blue undertones.
In dimmer spaces, the hue folds into itself, creating a comfortably cozy enclave of tranquility. Owing to its understated elegance and calm uniqueness, it remains a top choice for interior projects in US homes.
Key Approach:
Understand Room Specification: Consider the size of your room and how much natural light it receives.
Use Tones Smartly: Enjoy creating dramatic effects in large spaces by pairing Arctic Shadows with both cool and warm-toned furnishings.
Be Patient: Before journeying onto painting an entire room, paint a small inconspicuous area first to observe how Arctic Shadows interact with light at different times of the day.
Exterior
This soothing gray-blue shade is equally at home regarding breathtaking exteriors, adding charm to the facades.
It strikes an attractive balance - standing out without being too loud; blending in without being too dull. Natural sunlight accentuates its deep blue undertones creating a beautiful horizon-like façade during sundown hours.
Additionally, its mid-level LRV helps prevent extreme heat absorption making it an excellent fit for exterior projects.
Exterior Application Tips:
Test First: Apply on small surfaces first to see how daylight shifts its appearance.
Pair Wisely: To create inviting entrances pair Arctic Shadows with contrasting white trims or doors.
Understand Your Location: Consider how your local climate will affect your paint color choice.
Whether you are contemplating enveloping your inner sanctum with dreamy hues or planning a dashing outdoor revamp project - consider Benjamin Moore's Arctic Shadows 1559: A harmonious blend of sophistication & comfort that can redefine any space beautifully.
Try before you buy: Paint sampling matters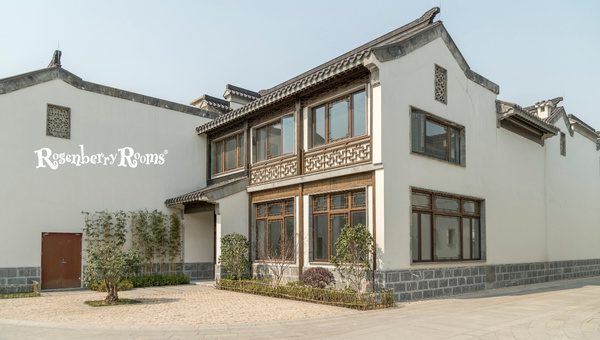 Choosing a paint color is a significant decision. It's like choosing the face of your space—the first impression as guests walk through the door.
That's why sampling paint, such as the intriguing Benjamin Moore's Arctic Shadows 1559, has become crucial in the homeowner's toolkit.
Importance of Sampling
Taking time for paint sampling lets you visualize how a specific color reacts under varying light conditions.
Daylight Vs Artificial Light: Your chosen shade may appear differently when lit by natural daylight versus artificial lights at night.
Space Interaction: How it interacts with other colors in your room (like furnishing and textiles) can largely influence the overall mood.
Using samples means no surprises once the paint is on your walls. Instead of regretting a hasty color choice, you'll feel confident that you've selected just the right shade for your space.
Tip: Take Benjamin Moore's Sample Pints
Use Benjamin Moore's sample pints—these are perfect for trying out colors before making a final decision. A small investment upfront ensures you save time, money, and effort - a clear win in my book!
FAQs About Benjamin Moore Arctic Shadows 1559
What depiction best describes Benjamin Moore's Arctic Shadows 1559?
It's a captivating gray hue with deep blue undertones, radiating a warm and calm aura.
Is Benjamin Moore Arctic Shadows 1559 a suitable paint color for all rooms?
Absolutely! Its versatile nature allows it to embellish any space—kitchens, bedrooms, or offices.
What is the Light Reflectance Value (LRV) of Arctic Shadows?
The LRV of this paint shade is 33.28%, indicating medium reflectivity that strikes a balance—not too dark or too light.
What's unique about the undertones in Arctic Shadows?
The deep blue undertones are special—they subtly emerge under different lighting conditions, adding depth and complexity to the color.
Do I need to try a sample before deciding on Arctic Shadows?
Trying a sample first is always recommended—it helps you understand how the color looks and feels in your specific lighting conditions, avoiding any surprises post-application.
Conclusion
Choosing the right paint color is akin to setting the stage for your life's daily performances. It's not just about aesthetics, it's about creating an ambiance that complements your personality while enhancing your comfort.
A shade like Benjamin Moore's Arctic Shadows 1559 fits this bill impeccably. Its uncanny ability to balance warm and cool undertones and its character of dancing between gray and deep blue tones makes it a fine choice for any space in your home.
Incorporating this color into your design palette invites elegance, charm, and a pinch of mystery into an otherwise ordinary world.
Whether you use it in bright rooms that bathe in natural light or spaces with softer lighting to uplift its inherent sophistication—a choice like Arctic Shadows from Benjamin Moore offers a glimpse of the extraordinary amid the familiar walls of home.