Ever wondered about the secret behind restful, revitalizing sleep at Hilton hotels? You're not alone. Many people ask, "What mattress does Hilton use?" after experiencing an exceptionally comfortable night's stay.
It turns out that the peaceful slumber enjoyed by guests has a lot to do with the type and quality of mattresses Hilton uses.
As you plan your next vacation or business trip, the last thing you want is to toss and turn all night on a stiff, uncomfortable bed. Instead, imagine sinking into a plush, cloud-like mattress that seems designed just for your comfort.
That's what guests at Hilton can look forward to each night. Now, let's unravel precisely which mattresses are favored by this renowned hotel chain.
What Mattress Does Hilton Use?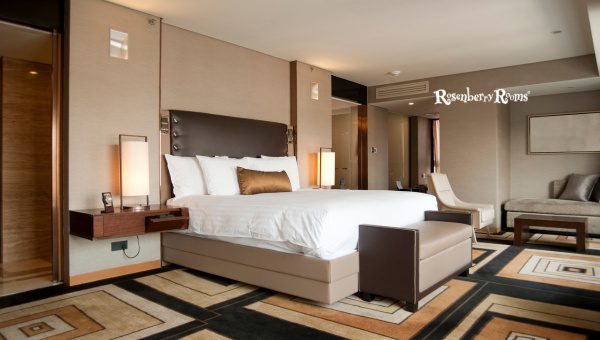 When you lodge at a Hilton hotel, one element easily noticeable is the inviting comfort of the bed. The type of mattress they use plays an essential part in providing that longed-for satisfying sleep.
Looking closely, you'll find that they mainly use two types of high-quality mattresses - the Mesmerize 2.0 and Enchant 2.0.
Mesmerize 2.0
The first and one of the most commonly used mattresses at Hilton hotels is the Mesmerize 2.0 mattress. This mattress offers an open-coil design that promotes increased airflow to keep you cool throughout your night's rest.
The gel-infused foams work wonders to ensure you experience optimal comfort as they conform to your body's shape while providing additional pressure relief compared to traditional foams.
Notable is how the additional layering of foam enhances overall support for your neck, back, shoulders, and other sensitive areas.
Significantly, this mattress effectively handles motion transfer – put, if someone is sharing the bed with you, their movements won't disturb your sleep; how blissful!
Grateful, too, are guests for its advanced thermal regulation technology that helps maintain a pleasant sleeping temperature regardless of external conditions – another reason why patrons keep coming back.
Enchant 2.0
Another choice made available by Hilton Hotels is the Enchant 2.0 mattress - no less stylish or comfortable than its counterpart above.
This model also features an open-coil design - tailor-made for those who enjoy a blend of bounce and support in their beds. Such structural setup substantially minimizes sagging as well as increases their lifespan.
Though it employs gel-infused foams too, like Mesmerize's model above, here it serves a different purpose - it absorbs body heat and creates a cool sleeping surface just perfect for hot weather or warm sleepers!
The comfort quotient is further amplified due to the adaptive foams that adjust to your highs and lows, providing personal comfort and promoting natural alignment.
To put it in a nutshell, Hilton has meticulously chosen these two mattress types to offer you an unparalleled sleeping experience. These mattresses reflect Hilton's commitment to ensuring their guests sleep as comfortably as possible – always a heartening confirmation when considering where to stay next!
Paradigm 2.0
Unique in its design, the Paradigm 2.0 mattress employed in Hilton hotels isn't one to be missed. It's a single-sided mattress, which means there's no need for flipping. The focus is on comfort and durability right where you need it.
Structured with an open coil, the Paradigm 2.0 ensures even weight distribution for a balanced sleep surface that adapts to your movements while preventing sagging.
This mattress is also fitted with gel-infused foams that contribute to its superior comfort quotient - contouring your body for pressure relief and providing a refreshing night's sleep.
One of its defining features is the thermal regulation technology incorporated into this model. It works to maintain an agreeable temperature throughout your slumber – ultimately delivering a tranquil sleeping experience befitting Hilton's reputation.
Accelerate
Hilton's commendable lineup is the Accelerate mattress model - the epitome of modern sleep technology and comfort.
Like Paradigm 2.0, it also comes as a single-sided mattress designed for intensive durability and low maintenance without compromising on comfort.
In terms of design and effectiveness, this model has an edge - literally! The DuraFlex coil edging increases its surface area, making it resistant to wear and tear while maximizing sleeping space.
What sets it apart, though, is its Chill technology. This innovative feature helps regulate body temperature by dispersing heat away from you as you rest. Simultaneously, it keeps your sleeping area cool for an optimal, serene sleep atmosphere.
Whether you're seeking exceptional comfort or scientifically backed smart technology in your mattresses during your hotel stay, Hilton's Accelerate serves as an attractive option worth considering – a testament to harmoniously marrying technology with bedtime luxury!
Read More: What Is The Best Mattress Size For Platform Bed In 2023?
The Hilton Serenity Bed by Serta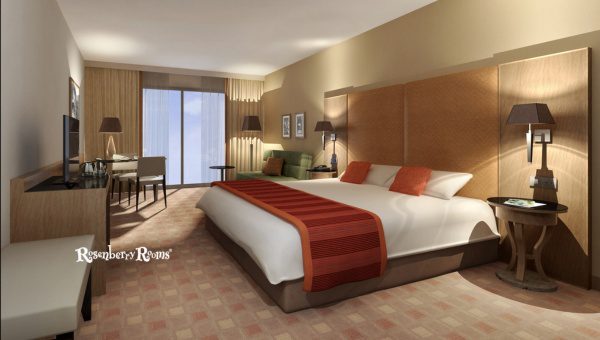 The Hilton Serenity Bed by Serta, also known as the Serta Suite Dreams Hilton, is a luxurious and comfortable bed designed to deliver an outstanding sleep experience. This bed was created using specific requirements provided by Hilton to maximize guest comfort.
It includes a unique coil design and patented quilted top for superior support and plush comfort, ensuring guests have a rejuvenating rest each night. It's paired with Hilton linens and bedding for an authentic hotel sleep experience at home.
Is there an option to buy a mattress from Hilton?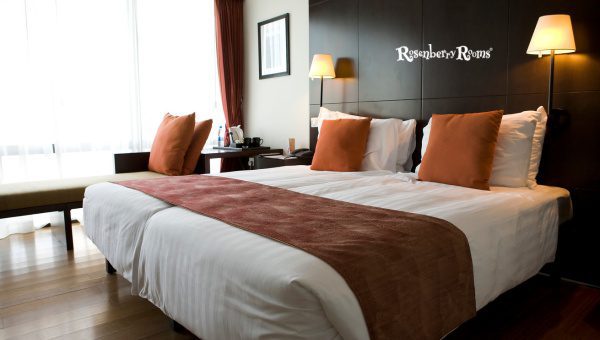 If you thought the comfort you experienced at Hilton was confined to your stay at the hotel, we have some good news for you. You can now bring the same luxury and comfort found in Hilton beds into your home. Yes, that's right - The Hilton mattresses used in their esteemed hotels are available for purchase on their official website!
Hilton Mattress & Box Spring
One of the top choices is undoubtedly the 'Hilton Mattress & Box Spring.' Promising to recreate that restfulness experienced during your Hilton stay, this special mattress gives more than just a fleeting hotel luxury - it brings lasting comfort right into your bedroom.
A Hilton Exclusive: This mattress isn't just any bed; it's a reflection of the hospitality giant's experience-based understanding of sleep.
Delivery in 4-6 weeks: You don't have to wait forever. Your route to Dreamland can be set up within a month or so.
Manufactured by Serta: One of America's leading mattress manufacturers involved in crafting this masterpiece means reliable quality and lasting durability.
Maximum motion absorption: Say goodbye to disturbances from tossing and turning partners or playful kids on the bed!
Unique coil construction for uninterrupted spine support: Preserves good posture while you sleep, reducing potential back issues.
Reinforced edge support and sag prevention: No more rolling accidentally off the bed or dealing with annoying depressions after prolonged use.
One-side non-flip: Forget about heavy lifting and manually flipping your mattress every few months. This one is designed smartly for easy maintenance!
10-year manufacturer warranty: Any defects? The company has got it covered for a full decade!
Made in the USA: Supporting local businesses and ensuring high American manufacturing standards – a win-win!
The Hilton mattress is not just another piece of bedding. It's a key to unlocking the perfect sleep experience - hotel-like comfort in your very own home!
So, for anyone craving that iconic Hilton sleep experience long after your stay, here's an excellent way to revisit it every night.
Explore More: How To Cover A Box Spring In 2023 [10 Unique Ideas]
Hilton Cotton Stripe Bed & Bedding Set
Another gem from Hilton's offers is the 'Hilton Cotton Stripe Bed & Bedding Set.' This set elevates the entire sleeping experience, ensuring every part of your bed brings the same comfort and luxury that you encounter in Hilton hotels.
It's no longer just about the mattress - your complete bed setup will make you feel as if you stepped back into a Hilton suite!
Here's what comes with this exclusive offering:
A Hilton Exclusive: The offered set is like no other. It is specially curated by Hilton itself!
Bed delivery in 4-6 weeks: As with their mattresses, your new bedding set isn't far away. Prep up for an upgrade soon to your bedding.
Included in this comprehensive and luxurious package are:
Mattress & Box Spring: Guaranteed quality rest with the very mattress used in Hilton hotel rooms.
Mattress Topper: For extra plushness and softness that takes comfort to an all-new level.
Down Comforter: Lightweight yet warm – perfect for that cozy cocoon feeling even on colder nights.
2 Feather & Down Pillows, Firm & Soft: A pair of each for customized support according to individual preferences.
4 Pillow Protectors: Maintain hygienic freshness for a longer pillow lifespan.
Cotton Stripe Duvet Cover: A stylish finish that adds an elegant touch to your bedroom decor.
2 Cotton Stripe Pillow Shams: Enhances aesthetics while providing an additional layer of cleanliness.
Cotton Stripe Sheet Set: Ensures every thread count on your bed echoes luxury and comfort.
This carefully curated package, brought to you by a hotel chain synonymous with luxury and quality, promises pure satisfaction at every level – From the moment you tuck in until you wake up revitalized the next morning! It effectively recreates the royal, plush feel of a Hilton room – right within your bedroom walls.
Hilton Hotel Stripe Bed & Bedding Set
Let's consider an even more immersive way to recreate the Hilton sleep experience at your home - the Hilton Hotel Stripe Bed & Bedding Set.
This is not just about buying a mattress. It's about transforming your entire bedroom into a five-star sleeping sanctuary, complete with all the comfort and luxury you've come to associate with the Hilton brand.
In addition to offering an exclusive Hilton mattress, this set also delivers some premium extras to elevate your bedroom's look and feel. Here is what you can expect when you invest in this opulent bedding set:
A Hilton Exclusive: As with all their products, this set is exclusively designed by Hilton for their esteemed customers.
Bed Delivery in 4-6 weeks: Bring hotel-standard luxury to your home in just about a month!
The package includes:

1 Mattress & Box Spring: Experience the unrivaled comfort of a premium quality bed.
1 Mattress Topper: A plush layer that boosts overall comfort and enhances bed longevity.
1 Down Comforter: Provides warmth without feeling heavy – snuggle into sleep bliss!
2 Feather & Down Pillows, Firm: Optimum support for back and side sleepers, ensuring sound sleep.
2 Feather & Down Pillows, Soft: Best-suited for stomach sleepers who require less loft for comfortable neck alignment.
4 Pillow Protectors: Shields against allergens and prevent wear and tear because pillow hygiene matters!
1 Hotel Stripe Duvet Cover: A perfect finishing touch that exudes elegance.
1 Hotel Embroidered Pillow Sham Pair: Adds dimension to your bed decor while acting as an extra pillow support if needed!
1 Hotel Stripe Sheet Set: Compliments your mattress while adding another layer of cozy comfort.
The Hilton Hotel Stripe Bed & Bedding Set is less of a purchase and more of an investment into transforming your sleep experience every night alongside infusing your space with the spark of Hilton's traditional opulence. Upgrade from just comfort to a custom, comprehensive bedroom environment that screams "Hilton!".
Also Read: Farmhouse Bedding Guide 2023 [Personalize Your Haven]
FAQs about what mattresses Hilton use
What brand of mattresses does Hilton use specifically?
Hilton hotels mainly use Serta mattresses designed explicitly according to their requirements.
Why does Hilton opt for open-coil design mattresses?
An open-coil design promotes better airflow, ensuring the user remains cool throughout the night.
Are Hilton mattresses gel-infused, and why?
Yes, Hilton uses gel-infused mattresses that mold to your body shape, providing greater comfort and also helping in maintaining a cool sleep surface.
How good is the motion absorption property of Hilton's Mesmerize 2.0 mattress?
Hilton's Mesmerize 2.0 mattress offers maximum motion absorption, which ensures you won't be disturbed by partner movements during sleep.
Can I purchase a mattress identical to those used at the Hilton Hotels?
Yes, you can purchase from Hilton's official website either just their exclusive Serta-manufactured mattress or complete bed sets that recreate the entire hotel sleep experience in your home.
Conclusion
It's clear that Hilton truly understands the essence of a good night's sleep. Their careful selection of mattresses preserves their commitment to ensuring a comfortable, refreshing rest for all guests.
In featuring top-quality brands such as Serta and an array of designs like Mesmerize 2.0 and Enchant 2.0, they've managed to provide an exclusive sleep experience that clearly sets them apart.
So whether you're planning your next stay at a Hilton hotel or looking to recreate that exquisite Hilton comfort in your home, remember that these luxury mattresses play a substantial role in delivering the cozy, dream-filled nights you deserve.