If you're looking for a transformative paint color to makeover your space, this Sherwin Williams Urbane Bronze SW 7048 color review is your go-to resource.
It's no secret that choosing the right paint hue can be a challenging task, but with Urbane Bronze, your search might be over.
This multifaceted and richly nuanced hue has been making waves in interior design, earning it plenty of accolades and attention.
Equally sophisticated and warm, Urbane Bronze can bring coziness and elegance to any room in your home. Its depth and versatility make it an ideal choice for various applications - from anchoring an accent wall to adding a dash of character to your kitchen cabinets or bathroom vanity.
Stay tuned as we examine why this earthy shade by Sherwin Williams has become such a popular choice among homeowners and design enthusiasts alike.
Sherwin Williams Urbane Bronze SW 7048: A Close Look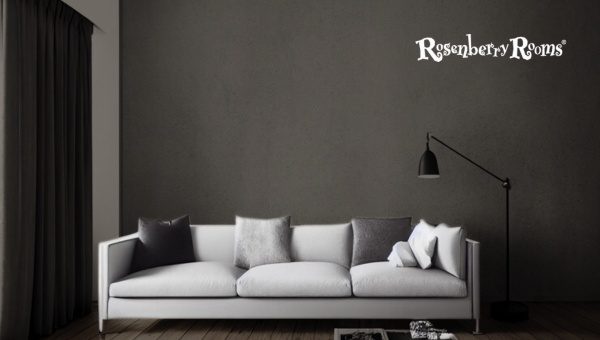 Unraveling the magic of Sherwin Williams Urbane Bronze SW 7048 paint color, let's first dissect its characteristics:
Color Collections: Featured in multiple collections, acknowledging its high demand and versatility. These include Color ID (Minimalist), Colormix Forecast 2021 (Sanctuary), Colormix Forecast 2022 (Method), Rejuvenation (Fall/Winter), Colormix Forecast 2023 (Biome), and Gallery Series.
LRV: It has a Light Reflectance Value (LRV) of 8, making it a rich, dark shade.
RGB and Hex Value: The RGB color values stand at red: 84, green:80, blue:74 with the complementing Hex value at #54504A.
Exteriors & Interiors: Perfectly formulated for both interior and exterior applications.
Location Number: In Sherwin Williams library, you can locate it using 245-C7.
Color Family: Often classified in the neutral color family due to its understated elegance.
Additional data from user reviews indicates that Sherwin Williams Urbane Bronze is often lauded for its dreamy blend of classic sophistication and welcoming warmth.
Its ability to create an intimate atmosphere has made it an absolute favorite among homeowners and designers looking for that perfect 'moody' effect without black's harshness.
The Unique LRV of Urbane Bronze
LRV, or Light Reflectance Value, is a measurement commonly used by designers that describes the percentage of light a paint color reflects.
The Sherwin Williams Urbane Bronze SW 7048 has an LRV of 8. This means it is a very dark shade that only reflects about 8% of light. It's categorized as a 'deep' hue in the color charts, ideal for creating a bold and defined look in a room.
LRV can help you understand how a paint color will look under different lighting conditions and how spacious or small a room may feel. With an LRV of 8, Urbane Bronze is best used in larger rooms or spaces with plenty of natural light.
Deciphering the Undertones
The Sherwin Williams Urbane Bronze SW 7048 has a green undertone. An undertone is the color from underneath the surface that affects the overall hue of the paint color. Even though Urbane Bronze is primarily a rich, dark gray-brown, it has subtle hints of green under certain lighting conditions.
This makes it a warmer shade and can significantly contribute to the mood of the space. It's beneficial to understand these undertones when coordinating with other colors in your design scheme.
The green undertone in Urbane Bronze pairs well with earthy or neutral palettes, contributing to a natural and harmonious environment.
Is Urbane Bronze a warm or cool paint color?
Sherwin Williams Urbane Bronze SW 7048 is considered a warm paint color. Warm colors are often associated with energy, brightness, and action.
Although Urbane Bronze is a dark, rich, gray-brown shade, its subtle green undertones give it a warmer feel. Warm paint colors like this create an inviting and cozy atmosphere in any space.
They are ideally matched in spaces where you want to evoke comfort and warmth, such as living rooms or bedrooms.
If you plan to use Urbane Bronze in your design scheme, it pairs well with other warm colors or contrasting cool tones for a balanced look.
Also Read About Sherwin Williams Accessible Beige SW 7036 [Neutral Color]
Sherwin Williams Urbane Bronze: Coordinating Colors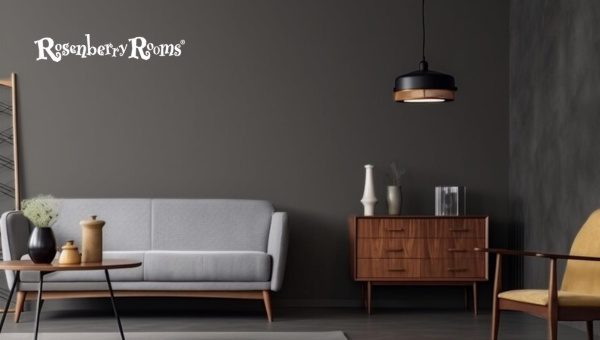 When applying Urbane Bronze, finding the correct color coordination should be seamless. These are some colors that pair well with this versatile shade:
Shoji White SW 7042: This off-white warm tone contrasts with the Urbane Bronze's strong green undertones. Shoji White is your ideal match to soften Urbane Bronze's boldness while maintaining an earthy palette.
Extra White SW 7006: As the purest white in Sherwin Williams' collection, Extra White contrasts with Urbane Bronze, allowing its deep richness to pop dramatically.
Ivoire SW 6127: This soft, light yellow paint provides warmth and cheerfulness to balance out the Urbane Bronze's depth. This combination creates a comfortably chic atmosphere that's both cozy and inviting.
Beyond these harmonious hues, other colors like taupe or muted greens can also complement well, depending on your specific preference and your decor's overall color scheme. Remember, it's about creating a blend that sparks joy in your living space.
Consider the lighting and size of your space while choosing coordinating colors. Lighter shades can help open up smaller spaces or rooms with limited natural light. On the other hand, darker hues can add an element of comfort and coziness to larger areas.
The Right Lighting for Urbane Bronze SW 7048
Lighting is key in bringing the best out of Sherwin Williams Urbane Bronze SW 7048. Despite its robust depth, it's essential to remember that this color thrives most visibly under the right lighting conditions.
Its interplay with various directions of sunlight throughout the day brings out the best in this color, making it multifaceted and adaptable.
The Impact of North and South-facing Light on Urbane Bronze
When painting a space with Urbane Bronze, understanding the impact of North and South-facing light becomes essential.
Rooms with North-facing light can be tricky with darker paint colors. The cooler and somewhat bluer light from this direction tends to bring out subtle undertones. In the case of Urbane Bronze, you may notice more pronounced green undertones emerge during daylight hours.
On the contrary, South-facing rooms bask in abundant natural light throughout the day. This warm, often called "golden" light allows Urbane Bronze to exhibit its more generous side. The color appears more profound and embracing when exposed to southern exposure, creating a cozy ambiance.
Working With East And West Light Directions
Urbane Bronze flexes its versatility even further when you examine its behavior under East and West facing lights.
East-facing rooms offer a warm but mellow glow during the early morning hours, which gradually cools over time.
This changing nature can make Urbane bronze appear almost metallic in early morning rays, adding fascinating complexity to your space through natural hour-by-hour transformation.
West-facing spaces provide intense golden glowing afternoons that transition into softer illumination as dusk approaches.
Here, you will find Sherwin Williams Urbane Bronze fully unfolding its warmth and richness just as day gives way to evening's charm.
Sherwin Williams Urbane Bronze: Indoor Use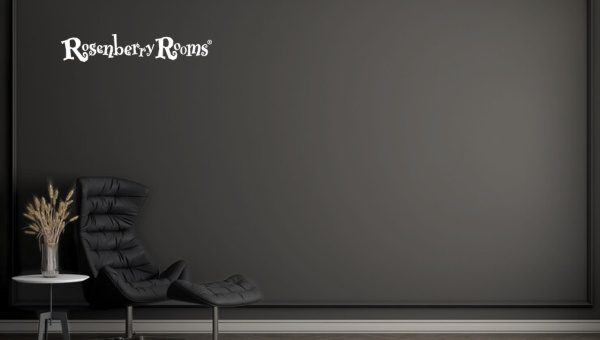 Diving into the world of Urbane Bronze indoors, there are countless ways to leverage this deep, earthy color in your home.
Kitchen: This intense hue makes a striking addition to kitchen cabinets, creating depth and richness. Pair it with brushed brass fittings or matte black hardware for extra sophistication.
Dining Room: Create an intimate and inviting dining area by painting one or more walls in Urbane Bronze. The dark tone is certain to enhance the ambiance during meal times.
Bathroom: Consider adorning your bathroom or powder room walls with Urbane Bronze for a classic and dramatic look. It pairs beautifully with marble countertops, stainless steel fittings, and warm lighting.
Home Office: Add personality to your work-from-home space by introducing Urbane Bronze on an accent wall or bookcases. This dark shade encourages focus and turns a simple home office into a stately study.
Hallway/Entryway: Maintain elegance throughout your home by highlighting hallways and entryways in Urbane Bronze. It's perfect for creating a stunning impression right at the doorstep.
Basement: Low-light areas like basements can immensely benefit from the welcoming warmth of Urbane Bronze. This cozy shade can effortlessly convert an often overlooked space into another favorite place in your home.
Accent Walls: Don't overlook accent walls when considering where to apply this rich hue. A well-placed accent wall in a living room, hallway, or bedroom can add just the right amount of bold character that ties together the room's overall design theme.
In short, Sherwin Williams' Urbane Bronze excels when utilized indoors because it naturally elevates any space with its balanced mix of warmth and elegance.
Its neutral yet noticeable presence makes it an excellent choice no matter which part of your home you consider updating.
So whether you embrace it all over or relegate it to an accent wall, Urbane Bronze will make a significant impact.
Explore More: Sherwin Williams Sea Salt SW 6204 [Paint Color Review]
Sherwin Williams Urbane Bronze: Outdoor
Sherwin Williams Urbane Bronze is not just for sprucing up your interiors; its richness and sturdiness make it a prime choice for exterior home applications. Here's how you can use it:
Shutters: Painting your shutters in Urbane Bronze can add a modern, trendy twist to your home's facade. This bold contrast against lighter siding or brick exteriors can elevate the overall appearance of your property.
Trim: Want to break away from the traditional white trim? Try this Urbane Bronze on your trim instead! Its harmonious blend with other earthy tones can create an eye-catching, stylish appearance on the exterior.
Exterior Accents: From porch railings to garage doors, applying Urbane Bronze for specific accents around your property will exude sophistication and solidity.
The multifunctionality of this shade allows you to play with various exterior elements, creating a cohesive look that binds modern aesthetics with raw warmth.
Whether you balance it with neutral hues or complementary colors, Sherwin Williams Urbane Bronze stands out effortlessly.
Yet, when considering painting exteriors, test out color swatches under different daylight conditions. What looks fantastic at noon may change drastically come dusk! So, experiment thoroughly before making any commitment.
Advocating the Use of Sample Swatches Before Painting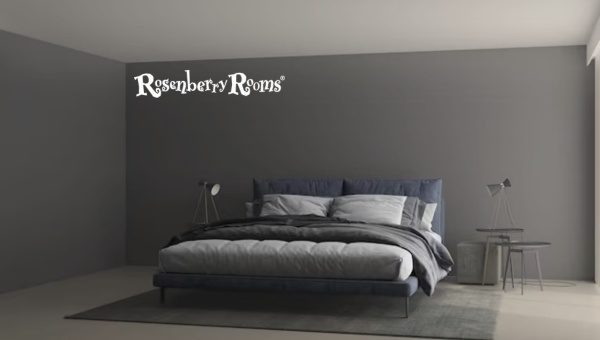 While we make every effort to bring forth the minutest details, when it comes to picking a color as special as Sherwin Williams Urbane Bronze, there's no substitute for seeing it in your own space. That's why we highly recommend trying out a sample swatch before you dive in.
Apply a small swatch of Urbane Bronze on multiple walls, examining it at different times of the day under varying lighting conditions.
This way, you'll have a firsthand experience of how this shade interacts with your home interiors and how it changes throughout the day under natural light.
Capturing these little nuances will bring you closer to making an informed decision that you'll love for years to come.
Read More: Sherwin Williams Greek Villa SW 7551 [White & Pastel]
FAQs about Urbane Bronze SW 7048
How would you describe the color Urbane Bronze SW 7048?
A: Sherwin Williams Urbane Bronze is a deep, rich paint color with green undertones that exude a natural warmth.
What rooms work best with Urbane Bronze SW 7048?
Urbane Bronze works fantastically in all rooms and can infuse that feel of sophistication and grounded tranquility in kitchens, living rooms, bathrooms, or even home offices.
Does Urbane Bronze work well for exteriors?
Absolutely! Using Urbane Bronze in outdoor spaces like shutters or trim can accentuate the architectural features of your home.
What colors coordinate well with Urbane Bronze?
It pairs well with Sherwin Williams Shoji White SW 7042, Extra White SW 7006, and Ivoire SW 6127.
Why should I consider sample swatches before finalizing the paint color?
Sample swatches allow you to experience how the color interacts with your specific lighting conditions and room ambiance – accurately depicting the result.
Conclusion
Sherwin Williams Urbane Bronze SW 7048 is a transformative paint color that redefines the boundaries of sophistication and warmth.
This versatile hue, with its earthy feel and engaging depth, creates an inviting ambiance in any space, interior or exterior.
Choosing Urbane Bronze SW 7048 is a step towards an elegant household with a touch of nature's serenity.
Remember to test it in your own space before finalizing, as lighting and existing elements can influence how it ultimately presents. Enjoy the journey as this distinctive shade beautifully integrates into your home decor.