Choosing the right color for your home is an art and science combined. Like crafting an excellent family recipe or assembling a perfectly layered outfit, you must understand which elements go together and why.
In the universe of paints, specifically in Sherwin Williams collections, one superstar often steals the show: Sherwin Williams Egret White SW 7570.
This unique shade quietly makes waves across the US with its nuanced tone and versatile appeal. The Egret White SW 7570 is that rare gem - not just any regular white, but a meticulously crafted hue with subtle touches of warmth and coolness.
This delightful dichotomy makes it an intriguing choice for various settings in your home. Let's jump right into our detailed Sherwin Williams Egret White SW 7570 color review.
All About Sherwin Williams Egret White SW 7570
Sherwin Williams Egret White SW 7570 is a versatile shade with a unique charm. At first glimpse, it may appear as just an ordinary white paint. However, it bears a much more nuanced tone than meets the eye. Here's what you need to know:
It has an LRV (light reflectance value) of 70, showing that it stands on the lighter side of the spectrum.
The color is an intriguing hybrid of delicate warmth and restrained coolness, thanks to its RGB values of 223 / 217 / 207.
Further color specifications include its Hex Value: #DFD9CF and Location Number: 255-C4, which might be useful if you're getting into the specifics of matching or coordinating colors.
Whether you're considering a home makeover indoors or outdoors, this color is omnipresent and available in interior and exterior paints.
Falling under the white color family(s), this hue is included in multiple Sherwin Williams collections such as Living Well (Reflect), Finest Whites & Neutrals (Finest Whites), Colormix Forecast 2024 (a Study in Delicate Tints), showcasing its broad appeal.
The LRV of Egret White SW 7570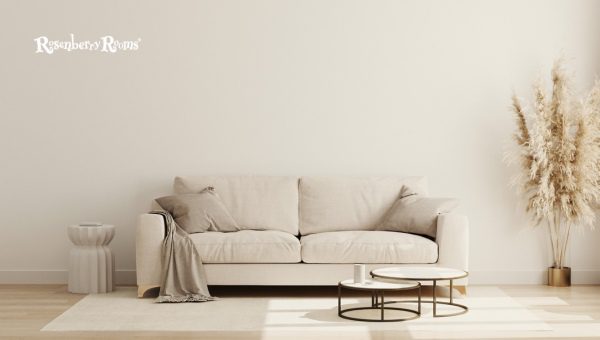 Sherwin Williams Egret White SW 7570 is a popular choice for individuals seeking a neutral, versatile paint color for their home or office. It has an LRV, or light reflectance value, of 70. This means it reflects 70% of the light that falls onto it.
The LRV scale ranges from 0 (absolute black) to 100 (pure white) and determines how light or dark the color will appear when applied to walls.
An LRV of 70 places Sherwin Williams Egret White SW 7570 in the lighter spectrum, thus making it an excellent choice for spaces requiring an open and airy atmosphere.
This color is particularly suitable for small rooms as it can help them appear larger and more spacious than they are. Its warm undertones also give your space a cozy and welcoming vibe.
Suitable for any room in your home, Sherwin Williams Egret White SW 7570 is flexible enough to harmonize with various design styles and furnishings.
Read More: Sherwin Williams Accessible Beige SW 7036 [Neutral Color]
Warm Vs Cool Undertones
Sherwin Williams Egret White SW 7570 is widely appreciated for its warm undertones contributing to its neutral presence. Classified as a warm paint color, it falls under the beige family with stone undertones, giving this color a natural and earthy feel.
Understanding the difference between warm and cool colors can greatly assist your decision when selecting a paint color.
Warm colors, like Sherwin Williams Egret White SW 7570, often create an inviting and cozy atmosphere with tones reminiscent of sunlight or heat.
Cool tones bring to mind the colors of a cloudy sky or smooth body of water, typically instilling a sense of calm and relaxation in their spaces.
It's worth noting that while Sherwin Williams Egret White SW 7570 leans towards warmer tones, its inherent versatility allows it to blend nicely with both cool and warm color schemes.
Sherwin Williams Egret White: Indoor and Outdoor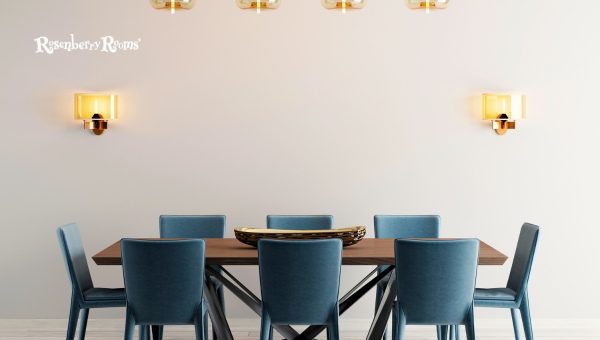 Sherwin Williams Egret White SW 7570 is a versatile shade boasting equal charm indoors and outdoors. Its captivating blend of warm and cool tones adds depth to various spaces, making it a favored choice across home settings.
This transferrable quality ensures that whether you apply it to the interiors or exteriors, it carries its unique charm in each setting.
Indoor
The beguiling quality of SW 7570 makes it an ideal choice for a myriad of indoor spaces:
Living room: If you desire a spacious feel with an inviting ambiance, this white hue with subtle shades can illuminate your living room.
Bedroom: SW 7570 composes a serene environment conducive to relaxation with its soft undertones.
Dining room: It complements diverse décor pieces while creating the perfect background for meal-time discussions.
Kitchen: Its hygienic appearance fosters clean vibes, perfect for where you make your meals.
Bathroom: Warm white shades like this can be soothing, helping create a spa-like environment in bathrooms.
Hallway: Its welcoming feel adds openness to narrow or small hallways.
This shade excels in other rooms such as home offices, nurseries, entryways, studies, basements, closets, libraries, sunrooms, and powder rooms.
This color's versatility doesn't limit itself to interior living spaces; it extends its allure outdoors, too. No matter what architectural design your home embraces – from modern farmhouses to contemporary designs – this shade adapts seamlessly and amplifies outdoor beauty with minimalist elegance.
Outdoor
Regarding outdoor spaces, Sherwin Williams Egret White SW 7570 introduces a fresh, adaptable aesthetic that complements different architectural styles. Let's explore how you can bring this hue into different parts of your home's exterior.
Mailbox: Painting your mailbox in this color will make it stand out and create a welcoming first impression. The cool undertone plays well against the natural surroundings, providing a perfect balance.
Garage Door & Front Door: Transform your garage and front door into attention-grabbing features of your property with Egret White. This color adds an understated elegance that enhances the overall façade without overpowering other elements.
Deck, Fence & Porch Railing: This shade gives a sense of spaciousness when used on larger surfaces like the deck or fence. It can add a soft touch of sophistication to porch railings that perfectly complements surrounding greens and blooms.
Trim & House Siding: Applying Egret White on trims, edging, and siding can produce striking results. It helps to highlight these areas, providing them with a clean, crisp finish that pairs incredibly well with darker walls or brick tones.
Outdoor Furniture & Shed: Even in small accents like outdoor furniture or garden sheds, Egret White SW 7570 does make its impression. It offers an attractive contrast when paired with bold or earthy shades in these settings.
Consider cleanliness and maintenance before going all-out with any paint color outdoors (especially whites).
These areas are often subject to harsh weather conditions and pollution, which might affect the longevity of lighter paint colors.
Explore More: Sherwin Williams Sea Salt SW 6204 [Paint Color Review]
Sherwin Williams Egret White: Coordinating Colors
Pairing Egret White SW 7570 with the right hues can enhance its naturally delicate beauty. The key is to choose colors that match its distinct character. Here are some top picks:
Snowbound SW 7004: This crisp white has cool undertones, making it a stunning complement to the warmer hints of Egret White.
Tin Lizzie SW 9163: A medium-dark gray with subtle, warm undertones - this creates an engaging contrast while keeping the overall palette soothing and neutral.
Silken Peacock SW 9059: Eye-catching and rich, this vibrant turquoise offers an intriguing counterpoint to the restrained elegance of Egret White.
Whether your style is vintage, contemporary, or somewhere in between – these three hues harmonize brilliantly with Egret White SW 7570, enabling you to compose a nuanced backdrop that subtly draws attention without becoming overpowering.
Egret White: Lighting And Cardinal Directions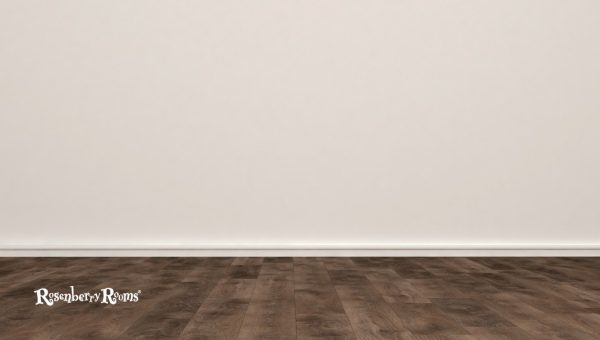 Choosing the correct paint color for your home involves understanding how light and cardinal direction impacts its look and feel.
Not all white paints react similarly to varying lighting conditions, and that's where Sherwin Williams' Egret White SW 7570 turns heads. Its subtle coolness and warmth utterly shine, adapting splendidly in every direction.
North-facing Rooms
North-facing rooms can be tricky because they don't receive much direct sunlight like south-facing rooms do. The natural light here has a cooler, bluer tone that can potentially drain the warmth out of colors.
This is where Egret White shines! Its inherent warmth resurfaces majestically when awash with northern light, creating comfortable spaces that feel cozy yet expansive.
South-facing Rooms
Egret White takes on a vibrant character in south-facing rooms blessed with ample daylight. As direct sunlight floods in more abundantly throughout the day here than in any other direction, it shows up Egret White's subtle undertones beautifully.
This color's fusion of warm and cool characteristics works harmoniously under the bright light to create an illuminating effect without overwhelming the senses.
East-facing Rooms
East-facing rooms enjoy the gentle morning sunlight that softly glows onto surfaces. This makes them an excellent stage for brilliantly expressing Egret White's dual nature.
As the room fills with mild morning rays, you'll notice how perfectly this paint adapts across various hours - warm and cheerful during sunlit mornings while turning subtly cooler as daylight wanes.
West-facing Rooms
The robustness of evening sunshine in west-facing rooms can dramatically alter perceived color palettes - turning softer shades warmer or even excessively brighter sometimes.
That said, there is no need to worry about dramatic transformations while adorning your walls with Sherwin Williams' versatile gem – Egret White! As an expert chameleon, it responds exquisitely to the shifting daylight, giving your space an enigmatic flair from the golden afternoon to dusk.
Why Sample Is Important Before Buying Full Paint Color?
Sampling a paint color before committing to a full gallon (or more) is paramount. Colors can look drastically different under different lighting conditions and against the specific textures of your walls.
What appears as subtle beige under the showroom lights might turn out to be stark white in your living room. Sampling allows you to test the waters — a small investment that could save you time, money, and regret in the long run.
Also Read About Sherwin Williams Greek Villa SW 7551 2023 [White & Pastel]
FAQs about Egret White SW 7570
How would you describe Egret White SW 7570 in simple terms?
Egret White is a delicately balanced neutral paint color blessed with the versatile quality of being warm or coolly warm.
Is Sherwin Williams Egret White an exact pure white?
No, it has an undertone of stone, giving it a hint of warmth.
What rooms look best in Egret White?
It works wonderfully in large and small rooms, adding depth to smaller spaces and refinement to larger ones.
What colors coordinate well with Egret White SW 7570?
Snowbound SW 7004, Tin Lizzie SW 9163, and Silken Peacock SW 9059 complement Egret White well.
Can I use the Egret White for my home exterior?
Absolutely! It's available for interiors and exteriors, making it ideal for everything from porch railings to living room walls.
Conclusion
Sherwin Williams Egret White SW 7570 is a stunning choice for anyone seeking a balanced neutral that's neither too warm nor overly cool.
It's the embodiment of versatility and simplicity that plays exceptionally well with other colors and can enliven any space with its subtle charm.
With its multifaceted undertones and high adaptability, it's no wonder why Egret White has been stealing hearts across the US.
So whether you're going for a minimal, crisp design or a warm, cozy ambiance, remember Egret White is your trustworthy ally in achieving your dream aesthetic.