Buying a new piece of furniture is always an exciting experience. With the plethora of choices available out there, it can become daunting at times. One crucial decision that many people grapple with is how to buy a sofa – the cornerstone of any living room. Sofas come in different shapes, sizes, and materials, making the process even more overwhelming. So where do you start? In this comprehensive buying guide, I'll walk you through everything you need to know as we embark on this journey together.
When I first decided to invest in a new sofa for my home, I knew that it was not just about choosing a fashionable piece; after all, it had to be comfortable and durable too, providing the perfect place for relaxation and socialization. Buying a great sofa isn't just about picking one up from the nearest store; instead, it entails taking your time to consider each aspect – from its design to its functionality.
Throughout this guide, I will share my personal experiences and insights to help make the process smoother and more enjoyable for you. Whether you're moving into a new home or simply want to upgrade your current sofa situation, I'm confident that following these step-by-step tips will lead you on your way towards finding that perfect centerpiece for your living room space! Let's dive right into our quest on how to buy a sofa with confidence.
Assess Your Needs and Lifestyle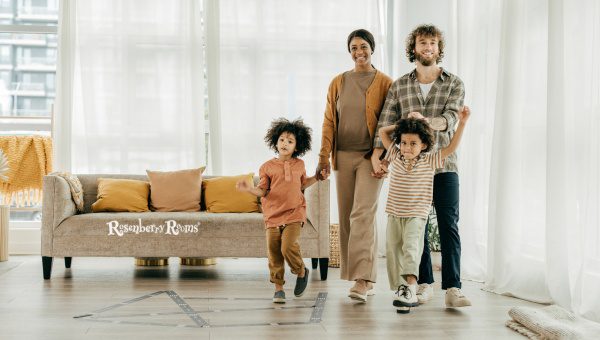 Before you embark on your quest to find the perfect sofa, it's essential to analyze your personal needs and lifestyle. Taking some time to assess these factors will make the search easier and more tailored to your preferences.
Living Space Considerations
Do you live in a small apartment or a spacious home? Is your living room frequently used for entertaining guests or merely for relaxation? These questions will help you determine the type of sofa that meets your daily requirements.
If you often have guests, a sectional or sleeper sofa might be an excellent option for extra seating and sleeping space. On the other hand, if you're short on space, consider opting for a loveseat or futon that can serve as both seating and sleeping areas.
Family and Pets
It's also crucial to take into account the needs of your family members, including any pets. If you have young children who love jumping onto furniture or pets who love lying on the couch, a durable yet comfortable fabric is ideal. Moreover, selecting a sofa with removable covers can come in handy for frequent cleaning due to spills or pet hair.
Frequency of Use
Additionally, it's valuable to gauge how often you'll be using your new sofa. Perhaps it'll occupy a formal sitting area used only during special occasions – in this case, choosing a visually appealing piece rather than focusing primarily on comfort might be suitable. Conversely, if you plan to unwind on your sofa daily after work, prioritize support and functionality.
Determine The Type of Sofa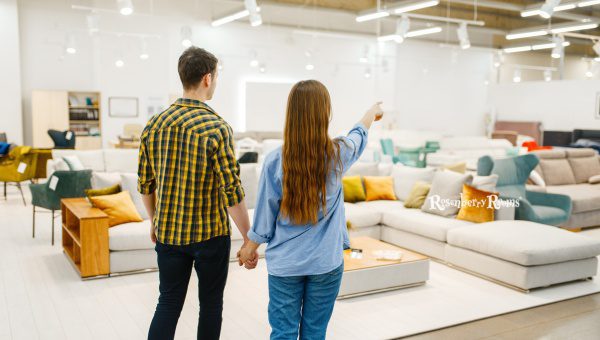 With a plethora of sofa designs available, it's vital to familiarize yourself with the different types to make an informed decision. Here, we'll explore various sofas to help you find the perfect match for your needs and aesthetic preferences.
Sectional Sofa
Sectional sofas are a versatile choice, usually consisting of multiple pieces that can be arranged in various configurations. They're often L-shaped or U-shaped and offer plenty of seating for larger gatherings. If you have a spacious living room and entertain guests frequently, the sectional sofa might be your best bet.
Chesterfield Sofa
Originating in 18th-century England, the Chesterfield sofa is characterized by its deep button-tufting, rolled arms, and high backrest. This timeless classic evokes an air of elegance and sophistication. Chesterfields work well in both traditional and contemporary settings due to their stately yet versatile appearance.
Lawson Sofa
The Lawson sofa distinguishes itself from other designs with its distinct pillow-like cushions placed on the backrest. The arms are lower than the backrest, providing a comfortable lounging experience. This style is ideal for those looking for ample support while indulging in relaxation.
Mid-Century Modern Sofa
Minimalistic yet striking, Mid-Century Modern sofas showcase clean lines and geometric shapes. They often feature tapered wooden legs or metallic frames that create an airy appearance. If you're drawn towards vintage charm with modern sensibilities, this design could be right up your alley.
English Rolled Arm Sofa
An enduring favorite amongst many homeowners is the English Rolled Arm sofa, which comes with distinct curved arms (also known as "club" or "round" arms) and plush cushions that invite you to sink right into them! These sofas straddle the line between casual comfort and refined aesthetics, making them suitable for any home.
Bridgewater Sofa
Another cozy option for those inclined towards leisure is the Bridgewater sofa. This style showcases slightly rolled arms that are set back from the front, as well as a soft, cushioned backrest. The Bridgewater is a popular choice among people who seek functionality without compromising on style.
Camelback Sofa
The Camelback sofa derives its name from its elegant arched backrest, which resembles a camel's humps. Designed in the 18th century by esteemed furniture designer Thomas Chippendale, this classic features exposed wooden legs and delicately rolled arms.
Possessing an old-world charm and gracefulness, the Camelback fits perfectly in traditional or transitional home décors.
Cabriole Sofa
If you're searching for furniture with a touch of French finesse, look no further than the Cabriole sofa. Defined by its continuous curve – from the backrest down to the legs – this ornate design exudes sophisticated luxury and can act as a stunning focal point in any room.
Tuxedo Sofa
The Tuxedo sofa draws inspiration from modern geometric designs and incorporates clean lines alongside squared-off arms at equal height as the backrest. With its sleek silhouette and tailored appearance, this contemporary style elevates any living space effortlessly.
Chaise Lounge
Traditionally associated with French aristocracy, the chaise lounge has evolved into more contemporary variants over time. This elongated chair offers ample space to stretch out your legs while reclining gracefully on plush cushions – perfect for relaxing after a long day or when indulging in a good book.
Settee Sofa
For compact homes or spaces demanding slimmer seating options, consider investing in a settee sofa. Characterized by their small size yet refined appearance, settees are perfect for fitting snugly into tight spaces or elevating nooks and corners of your home.
Sleeper Sofa (pull-out)
If you frequently have guests over or need extra sleeping space, consider opting for a sleeper sofa. These multifunctional sofas often come with built-in mechanisms that can easily turn them into comfortable beds when needed. Nobody wants to compromise on space or functionality, and the pull-out sofa is an ideal solution for both.
Loveseat Sofa
Ideal for smaller living spaces, the loveseat sofa has room for two people – perfect for cozying up with your significant other! These compact options come in various styles and designs, making it easy to find one that complements your existing décor seamlessly.
Reclining Sofa
The ultimate choice in relaxation and practicality is the reclining sofa. As the name suggests, these comfortable seats consist of built-in mechanisms that allow users to recline as desired – whether you want to kick back slightly or recline fully while watching your favorite show, a reclining sofa has got you covered!
Futon Sofa
The minimalist option among sofa designs is the futon, which features a straightforward yet functional design. Ideal for small apartments or dorm rooms, these sofas can also double as beds. If you're on a tight budget but don't want to skimp on style and versatility, a futon might be just what you need.
Set a Realistic Budget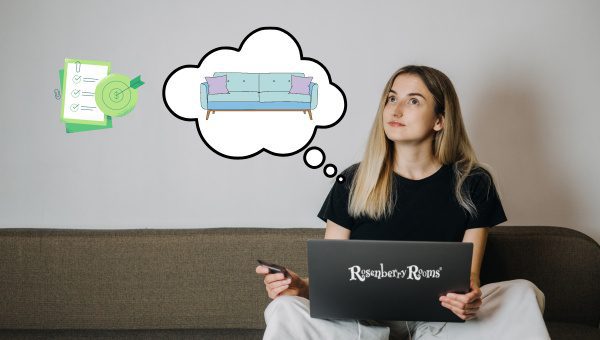 Setting a realistic budget is an essential step when considering how to buy a sofa. Given the variety of styles and features available, prices can greatly vary. Start by establishing an ideal budget range that takes into account your financial constraints without compromising on quality.
Cost vs Quality
While it may be tempting to opt for cheaper options, remember the adage: you get what you pay for. Investing in a higher-quality sofa will ensure greater longevity and comfort, ultimately saving you money in the long run by reducing the need for frequent replacements.
Prioritize Features
Make a list of must-have features and allocate your budget accordingly. This may include prioritizing durability, comfort, or design aesthetics depending on your personal preferences and needs.
Shop Around
Be sure to explore different retailers and compare prices before making a purchase. Look out for sales, discounts, and other promotions that could help you score your dream sofa at an affordable price.
Choose a Durable Frame Material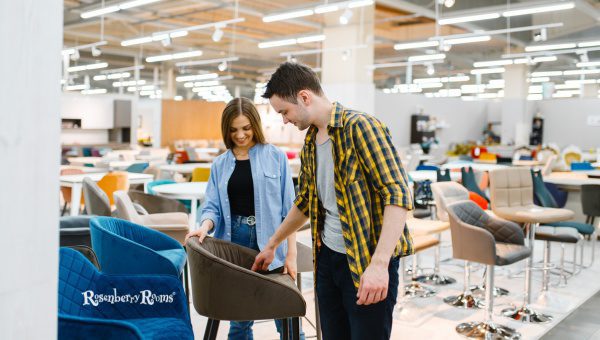 One key factor that determines the longevity of your sofa is the frame material. It's essential to choose a durable, high-quality material that can withstand daily use and wear and tear for years to come. Here are some popular frame materials to consider:
Hardwood
Hardwood frames, such as those made from oak, maple, or walnut, are an excellent choice for strength and durability. They're also resistant to warping and cracking over time. While hardwood frames tend to be costlier than other alternatives, they offer exceptional sturdiness and long-lasting support.
Softwood
While softwood frames, like pine or cedar, may appear more budget-friendly initially, they generally lack the strength and resistance needed for long-term use. If you plan on using your sofa frequently or have rambunctious children or pets, it's wise to invest in a stronger material.
Engineered Wood
Engineered wood, also known as plywood or particleboard, is another option when purchasing sofas with durable frame materials. Combining multiple layers of wood veneers or particles compressed together under heat and pressure, engineered wood provides an economical yet sturdy alternative to solid hardwood.
Metal Frames
Depending on your desired style aesthetic or specific needs (e.g., outdoor furniture), metal frames like stainless steel or aluminum could be worth considering. These materials provide exceptional strength while resisting rust and corrosion – perfect for outdoor sofas!
Kiln-Dried vs. Air-Dried Frames
Regardless of the type of wood you select for your sofa frame, pay attention to how it's dried. Opting for kiln-dried wood reduces the risk of warping over time since it minimizes moisture content through high-temperature chambers.
In contrast, air-dried wood is left exposed in warehouses before being crafted into furniture. This drying method can leave the final product more susceptible to warping in response to environmental humidity changes.
Prioritize Comfort and Support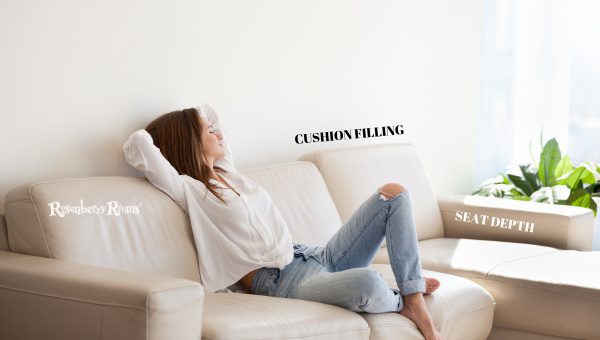 While aesthetics are a significant factor when selecting a sofa, it's equally important to prioritize comfort and support. After all, your sofa should serve as a sanctuary for relaxation and not merely a decorative element. Here are some considerations to ensure maximum comfort and support:
Cushion Fillings
The type of cushion filling contributes significantly to your sofa's overall comfort level. There are three primary fillings you'll come across:
Foam: Foam is known for offering excellent support, resilience, and structure. It's low-maintenance and available in various densities. Higher-density foam tends to be more durable, while lower-density foam offers softer seating.
Feathers/Dacron: For those who prefer a softer, enveloping experience, feather or synthetic Dacron fillings could be right up your alley. Bear in mind that these cushion types may require frequent fluffing to maintain their shape.
Innerspring: Innerspring cushions consist of coils encased in foam or padding material for both comfort and bounce. This option is ideal if you seek long-lasting support with some added plushness.
Seat Depth
When considering seat depth, think about how you typically use your sofa—do you like sitting upright or lounging more informally? Shallower seats (around 20-22 inches) are suitable for an upright posture, while deeper seats (24 inches or more) cater well to lounging and relaxation.
Backrest Height
The height of the backrest also greatly impacts comfort levels. Lower-backed sofas offer a more laid-back lounging experience, whereas higher-backed models provide additional neck and head support during extended periods of usage.
Armrest Height
Evaluate armrest height based on your preference for arm support while sitting or lying down on the sofa. Higher armrests can provide better support when seated upright; on the other hand, lower armrests cater to a more relaxed lounging position.
Explore a Variety of Upholstery Options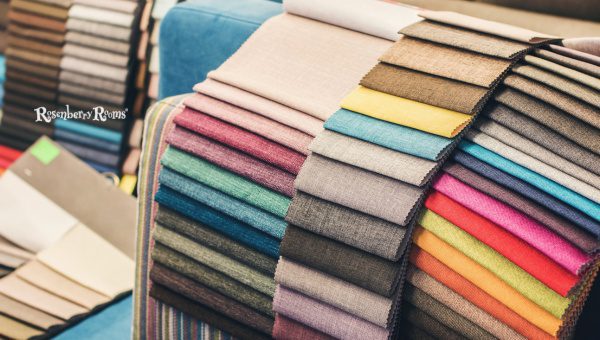 Another vital aspect when buying a sofa is selecting the right upholstery. This decision impacts both the sofa's appearance and everyday functionality. To make an informed choice, explore these popular materials:
Leather
Leather is prized for its durability, luxurious feel, and low maintenance. It's less prone to staining or absorbing odors compared to fabric options. However, it can be expensive and isn't particularly pet-friendly due to potential scratches.
Synthetic Fabrics
Synthetic fabrics, such as microfiber or polyester, offer excellent durability and resistance to stains, making them ideal for homes with children or pets.
Natural Fabrics
Natural fabrics, like linen or cotton, are known for their breathable qualities and cozy textures. Keep in mind that these materials might be more susceptible to fading, wrinkling, or staining if not treated properly.
Evaluate Seating Styles and Configurations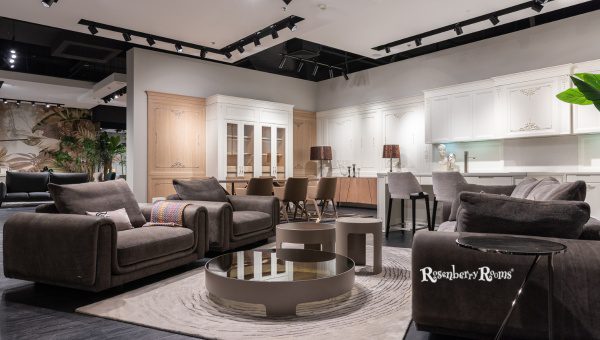 Choosing the most suitable seating style and configuration is essential in maximizing the potential of your living room space. From classic single sofas to more modern modular units, there's no one-size-fits-all solution. Here are some aspects to consider when evaluating seating styles and configurations:
Size of Living Space
Take into account the dimensions of your living room, as this will influence the type and size of sofa you can accommodate. For smaller spaces, opt for compact sofas or loveseats that don't overpower the room. For larger areas, consider sectional sofas or multiple sofa sets to provide ample seating.
Purpose of Sofa
Reflect on how you plan to utilize your sofa daily – do you need a multi-purpose piece for lounging, socializing, or having guests sleep over? In these cases, investing in a sleeper sofa or sectional with a chaise lounge might be advantageous.
Number of People in Household
Consider the number of individuals living in your household or frequent guests. For families with children who enjoy gathering around for movie nights or friendly get-togethers, large sectionals provide plenty of space to accommodate everyone comfortably.
Room Configuration Possibilities
Lastly, think about how different seating configurations could work within your available space. Consider open-floor plans that allow for flexibility in arranging furniture according to specific needs and preferences. Test different layouts by manually moving existing furniture pieces around or using online room planning tools as mentioned earlier.
Select a Color Scheme and Design Aesthetic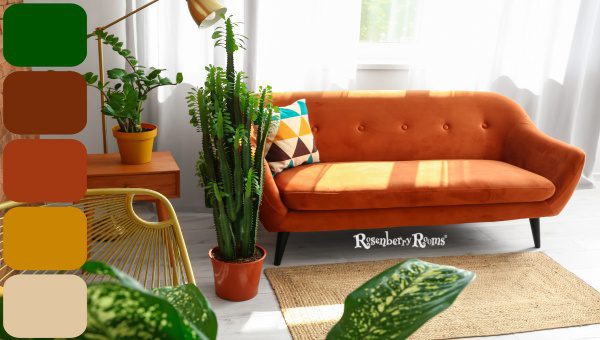 When buying a sofa, it's essential to consider the color scheme and overall design aesthetic of your living space. A well-chosen sofa can either complement or enhance your existing décor. Keep the following factors in mind while selecting a color scheme and design for your new sofa:
Existing Color Palette
Take note of the prominent colors and shades within your living room – walls, flooring, rugs, and other furniture items. You can choose a coordinating color for your sofa to seamlessly blend within your existing color scheme or opt for contrast by selecting bolder hues.
Neutrals vs. Bold Colors
Neutral shades such as beige, gray, white, or cream can create a timeless and cohesive look. These versatile colors usually work well with most décor styles and allow for more freedom when updating decorative accents in the future.
On the other hand, bold colors infuse personality into your living room and serve as an eye-catching statement piece. By opting for rich tones like navy blue, emerald green, or vibrant orange, you could breathe life into an otherwise neutral space.
Patterns vs. Solid Colors
If you prefer added visual interest beyond solid colors, patterns might be suitable for you — a floral patterned sofa paired with solid-colored cushions creates an appealing visual balance. However, keep in mind that patterns can be more challenging to coordinate with other elements of the room.
Your Personal Style
Ultimately, it's crucial to select a sofa that reflects your personal style and taste – whether it's contemporary minimalism or traditional elegance, make sure you choose something you'll be proud to showcase in your home.
Opt for Functional Features and Accessories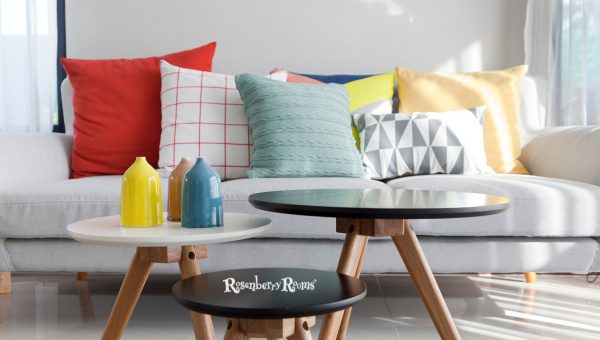 Incorporating functional features and accessories into your new sofa can contribute significantly to convenience and practicality in everyday use. Here are a few options to consider:
Built-In Storage
Selecting a sofa with built-in storage options, such as hidden compartments or pull-out drawers, offers additional practicality – perfect for tucking away extra cushions, blankets, or even board games.
Adjustable Components
Some sofas provide adjustable components that allow customizable armrest positions, headrest elevation, or backrest angles. These features offer added flexibility and comfort tailored to your preferences.
Multi-Purpose Designs
As mentioned earlier, multi-purpose sofa designs like sleeper sofas or sectionals with chaise lounges cater to various needs by offering seating and sleeping solutions in one furniture piece.
By prioritizing functional features and accessories, you'll not only optimize space utilization but also effectively enhance your living room's overall convenience.
Research Retailers and Read Reviews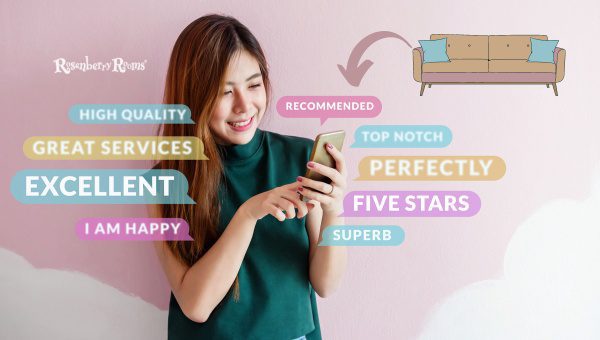 Conducting thorough research on retailers and reading customer reviews are crucial steps when purchasing a new sofa. The experiences of other buyers can provide valuable insights into the quality, durability, comfort, and customer service associated with your potential purchase.
Explore Multiple Retailers
Explore various retailers – from renowned furniture chains like IKEA or West Elm to smaller local boutiques or even online platforms such as Wayfair or Amazon. This wide-ranging exploration enables you to compare prices and variations in designs while keeping an eye on sales or discounts that could save you money.
Visit Showrooms
If possible, visit physical showrooms to see the sofas in person, sit on them, and assess their quality first-hand. This step ensures that the piece you choose will meet your expectations in terms of comfort, style, and craftsmanship.
Consult Online Reviews
Before committing to a purchase, it's essential to check out online feedback from previous customers. Look for honest reviews on retailers' websites or third-party review platforms like Google Reviews or Yelp. Pay special attention to recurring themes – whether positive (excellent customer service) or negative (poor quality materials).
Seek Recommendations
Ask friends or family for recommendations based on their previous purchase experiences. They might provide valuable tips about specific retailers or popular sofa models that they've found comfortable and reliable.
Where To Buy A Sofa: 15 Best Places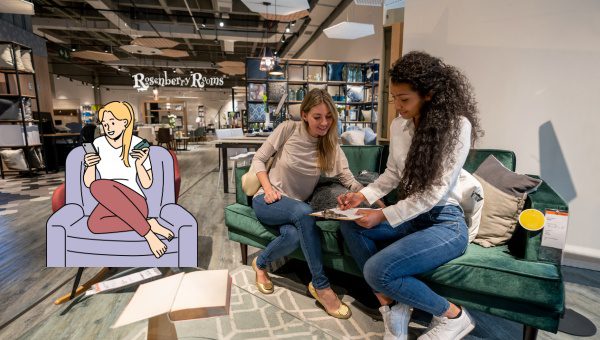 Finding the perfect sofa may seem challenging, but knowing where to look is half the battle. The following list of 15 best places to buy a sofa covers a range of price points, styles, and brands so you can find that ideal piece you've been searching for.
1. IKEA
Known for its affordable yet stylish furniture options, IKEA offers a wide variety of sofas. Whether you need a compact loveseat or an expansive sectional, IKEA has something suitable for every customer's needs and budget.
2. Wayfair
With its vast online catalog, Wayfair allows customers to browse numerous sofa options by style, price, material, and more – making the selection process comfortable and enjoyable from the convenience of their homes.
3. Crate & Barrel
If you're looking for modern designs with high-quality materials and craftsmanship, Crate & Barrel might be your go-to destination. Their sleek offerings cater to various tastes while retaining an emphasis on comfort and durability.
4. Restoration Hardware
Restoration Hardware specializes in sophisticated luxury furniture – from timeless classics to contemporary pieces that effortlessly elevate any living space. This retailer is ideal for those who appreciate exceptional quality and elegance in their home furnishings.
5. West Elm
With a focus on modern design infused with warmth and character, West Elm offers contemporary sofas that accentuate the comfort and style of everyday living spaces.
6. World Market
Boasting an expansive range of eclectic international styles at reasonable prices is World Market. When you shop here, you'll discover unique designs and high-quality craftsmanship that cater to a wide variety of tastes. Browse their selection to find that distinctive sofa-style you've been searching for.
7. Ashley Furniture HomeStore
As one of the largest home furniture retailers in the US, Ashley Furniture HomeStore provides a multitude of stylish and affordable sofas to suit any decor style or budget. They offer various upholstery options, materials, and sizes for your convenience.
8. Pottery Barn
Pottery Barn is well-known for its classic designs, quality materials, and exceptional level of comfort. With an array of aesthetically pleasing sofas that cater predominantly to traditional and timeless tastes, Pottery Barn is an excellent choice when considering where to buy your next sofa.
9. Target
For buyers seeking budget-friendly yet trendy options, Target offers a curated collection of sofas that don't break the bank. Browse their online catalog or visit a nearby store to find an affordable piece without sacrificing style.
10. Macy's
From luxurious leather sectionals to cozy fabric couches, Macy's provides an extensive range of sofa offerings at various price points. Their comprehensive selection ensures that customers can find a comfortable seating option tailored to their specific preferences.
11. CB2
A sister brand to Crate & Barrel, CB2 focuses on modern and urban designs that instantly update any living space with functionality and finesse as priorities.
12. La-Z-Boy
As the name suggests, La-Z-Boy is synonymous with comfort – particularly regarding their famous recliners. Alongside their reclining sofas, they also offer stationary sofas in various styles and fabrics that prioritize relaxation and ergonomic design.
13. Joybird
For customers who appreciate mid-century modern designs with a touch of customization, Joybird provides made-to-order sofas. Choose from a wide range of fabrics, colors, and configurations to create a piece that perfectly suits your living space.
14. Article
Focusing on clean lines, minimalistic designs, and quality craftsmanship is Article. This online-based retailer offers contemporary yet timeless sofa options at an exceptional value by directly connecting customers with manufacturers.
15. Apt2B
Specializing in sleek designs tailored for smaller living spaces like apartments or condos is Apt2B. Their offerings boast contemporary styles in sophisticated colors and materials – ensuring that your limited living area remains cozy and visually stunning.
Conclusion
In conclusion, successfully buying the perfect sofa involves considering several key factors – from assessing your needs and lifestyle to researching retailers and styles.
By taking the time to determine your preferences in terms of comfort, support, materials, aesthetics, and budget, you'll be well-equipped to navigate the vast world of sofa options with confidence.
Finally, investing in a piece that reflects your unique taste and requirements is pivotal in creating a welcoming and comfortable living space for you and your loved ones.